Sending online estimates and invoices helps you get paid quicker and easier than ever before, by allowing your customers to pay you online, from any device, at any time.
There are two ways to get to the Invoices Dashboard.
1. Click on the Thryv Dashboard>Unpaid Bookings & Invoices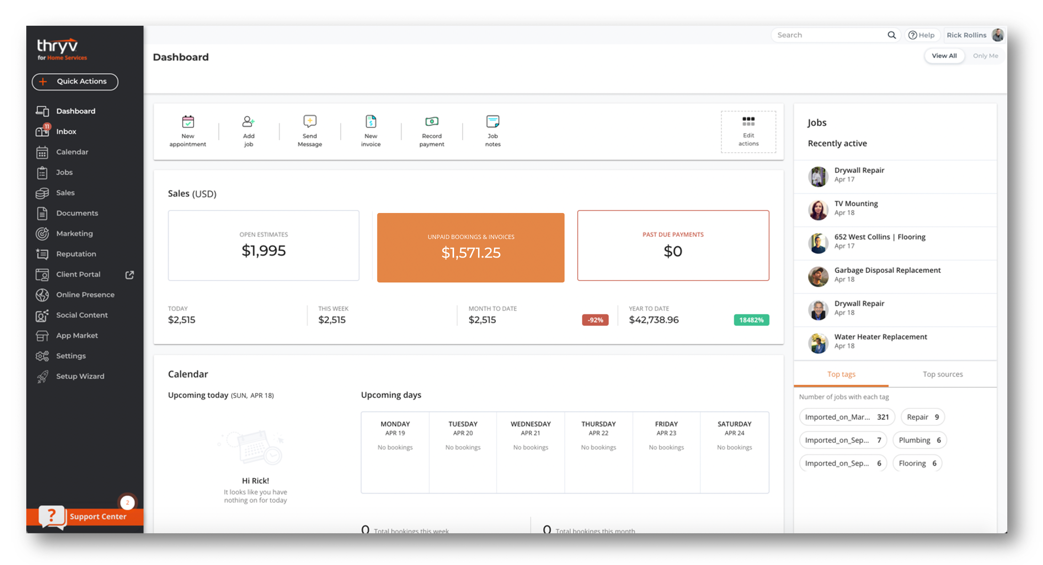 2. Navigate on the left panel to Sales>Invoices & Bookings
The Invoice Dashboard contains the following metrics:

Overdue
Outstanding
Total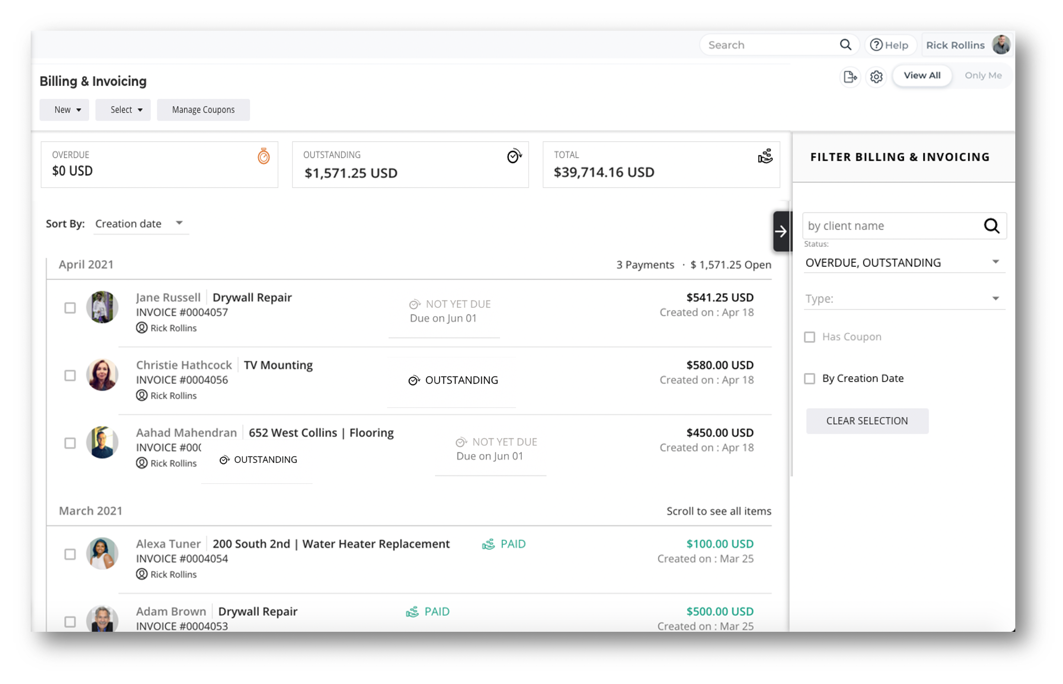 By clicking on these metrics, you can filter the list below to the Invoices and Bookings that are included in that metric.
On the right of the dashboard, you will have additional filtering capabilities

Has Invoice
Has Coupon
Status

Outstanding
Paid
Overdue
Not Due Yet
Draft
Canceled
Archived

You can also filter your estimates

by client name.
From the Invoices & Bookings Dashboard, you can also go into an individual Invoice or Booking by clicking on the desired item on the list.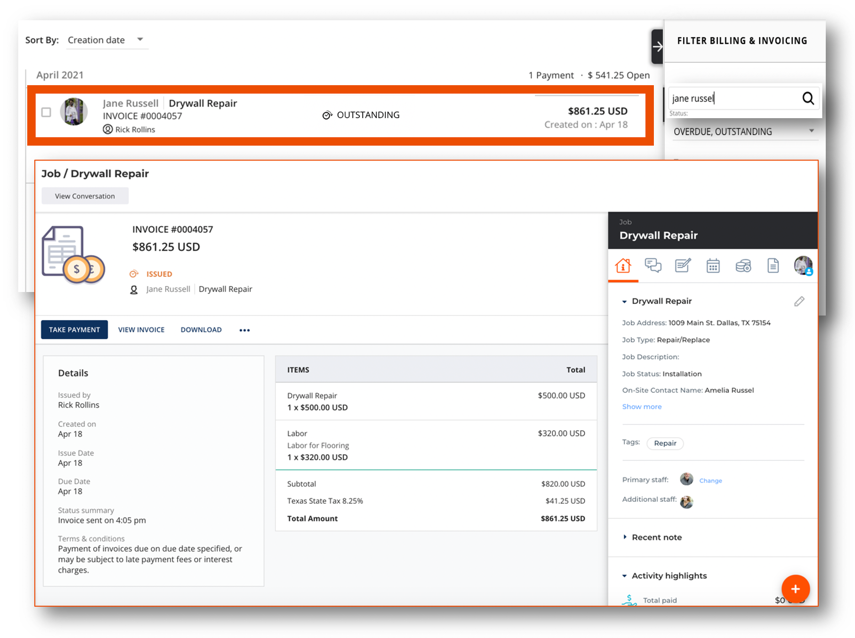 Other options from the Invoices & Bookings Dashboard:
Create a New recorded payment, charge, estimate, invoice, or send a payment link to a client.
Select multiple invoices at once

Print, download, record payment, or cancel payment for multiple invoices at once.

Manage Coupons

Export - This allows you to run an export of estimates, selecting the options that you want to be applied to your export.

Reports can be exported in CSV or Excel format.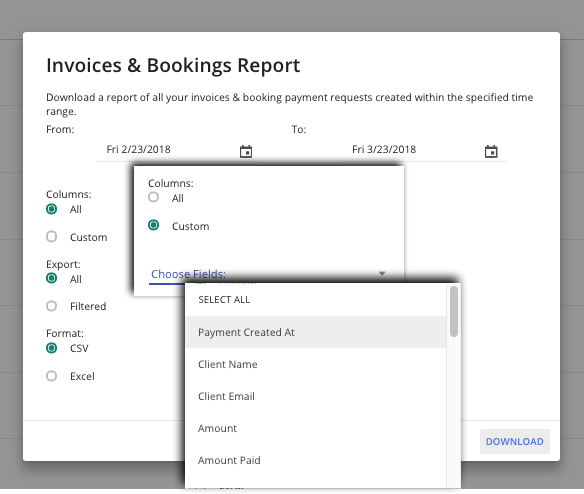 Settings - Shortcut to the Payments Credit Card Processing setup and Terms & Conditions verbiage configuration for invoices and estimates.
Change staff member view

Control your view of all invoices issued by staff (View All) or only your own (Only Me).


User Roles do not have access to this feature. Users can only see their own issue invoices if they have access to invoices.