ThryvPay is the only payment provider designed specifically for service-driven small businesses. In this guide we will show you how to use ThryvPay to get paid faster and easier, including contactless payments. ​
If you're looking for a guide to signing up for ThryvPay, Click Here
ThryvPay Settings
First, you will need to make sure that your ThryvPay settings are set up according to your specifications. To edit your ThryvPay settings, navigate to Sales>ThryvPay>Settings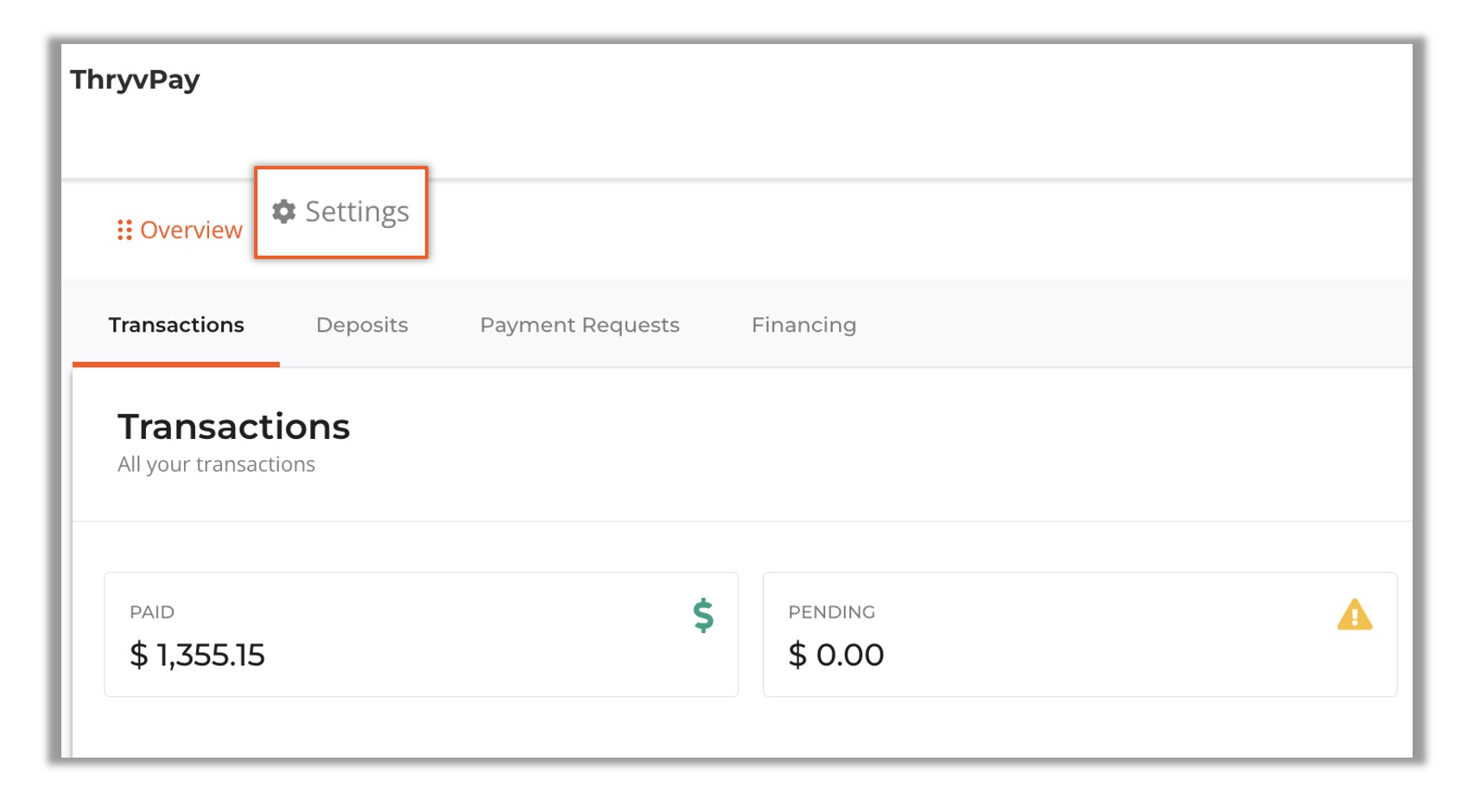 From this screen, you can make selections for options like accepting ACH Payments, Wallet Pay, as well as Tips and Convenience Fees. For a full guide to ThryvPay settings, Click Here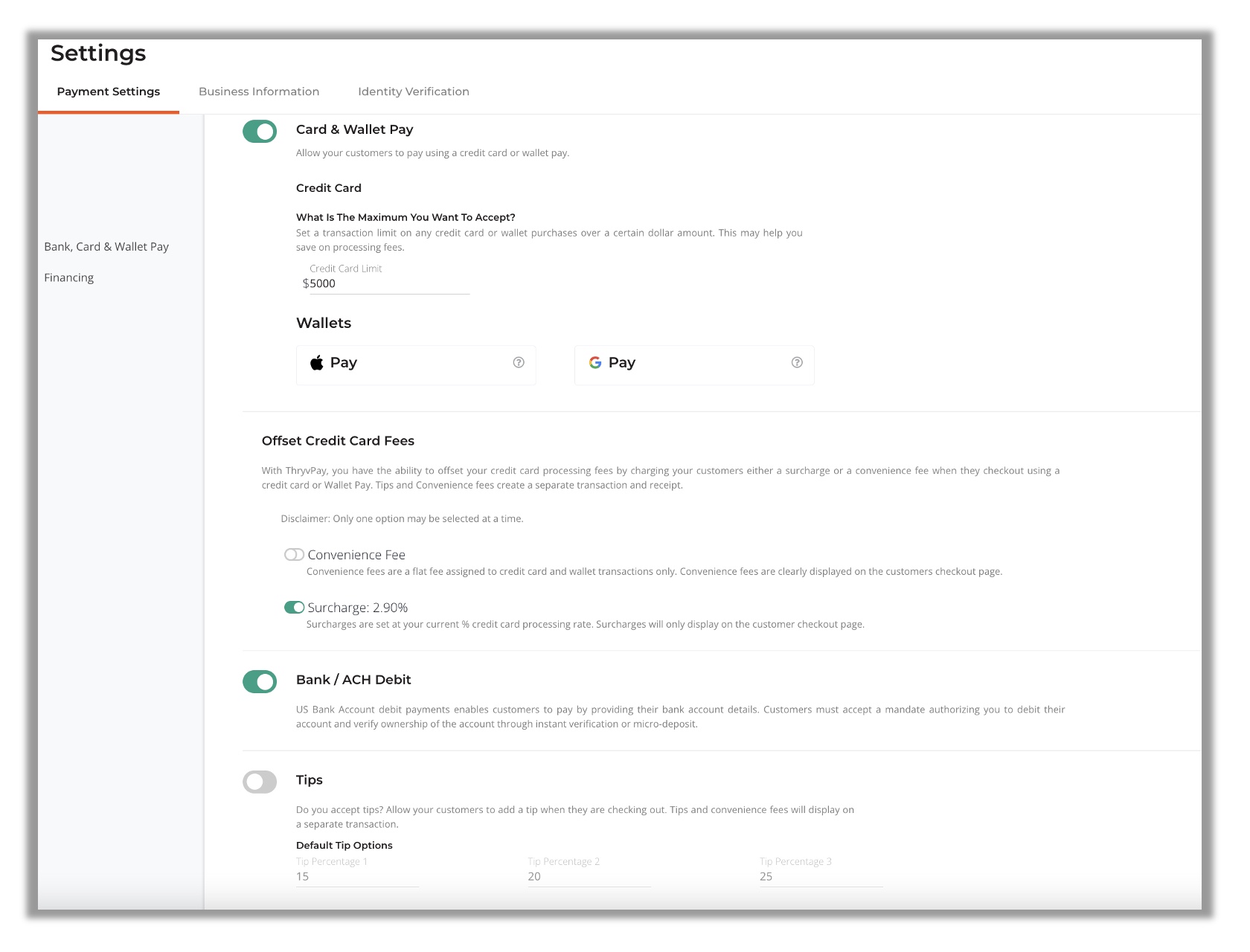 Take A Payment From A Customer
Miscellaneous Payment
The process to take a payment through ThryvPay is no different than taking a payment in Thryv with any other payment processor. The payment is processed in Thryv, whereas the ThryvPay tab is for settings and reporting.
First, navigate to your customer's client card. If you need help using the search and filters on the client list, Click Here
If it is a first time, customer, you'll need to create a client card for them. Click Here for a guide
Once you've selected your client, click on New and then Charge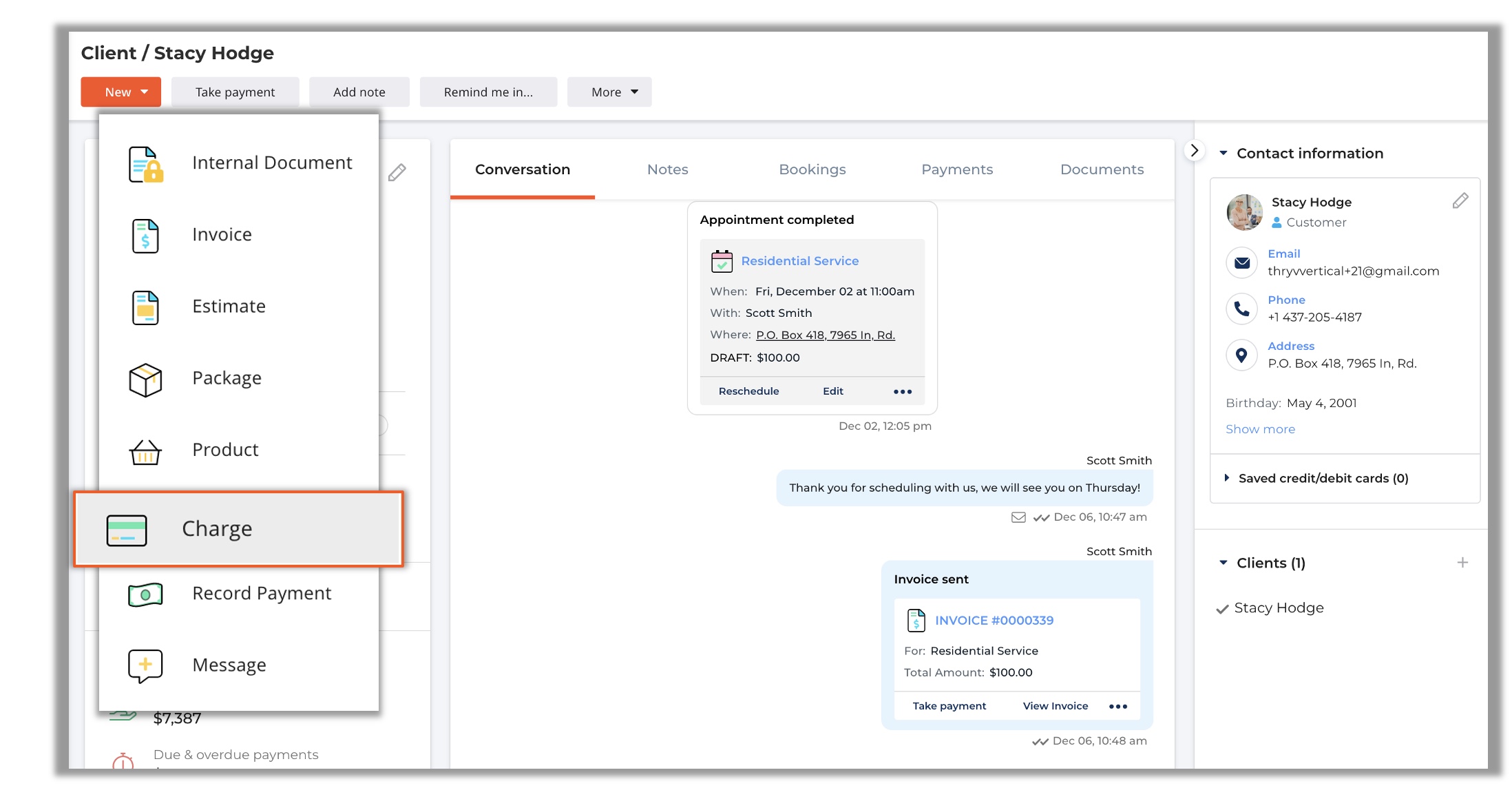 In the window that appears, select the Service/Product the charge is for, and enter the amount. If the client has a saved card on file, it will appear below. Otherwise, enter their card information, then click on Charge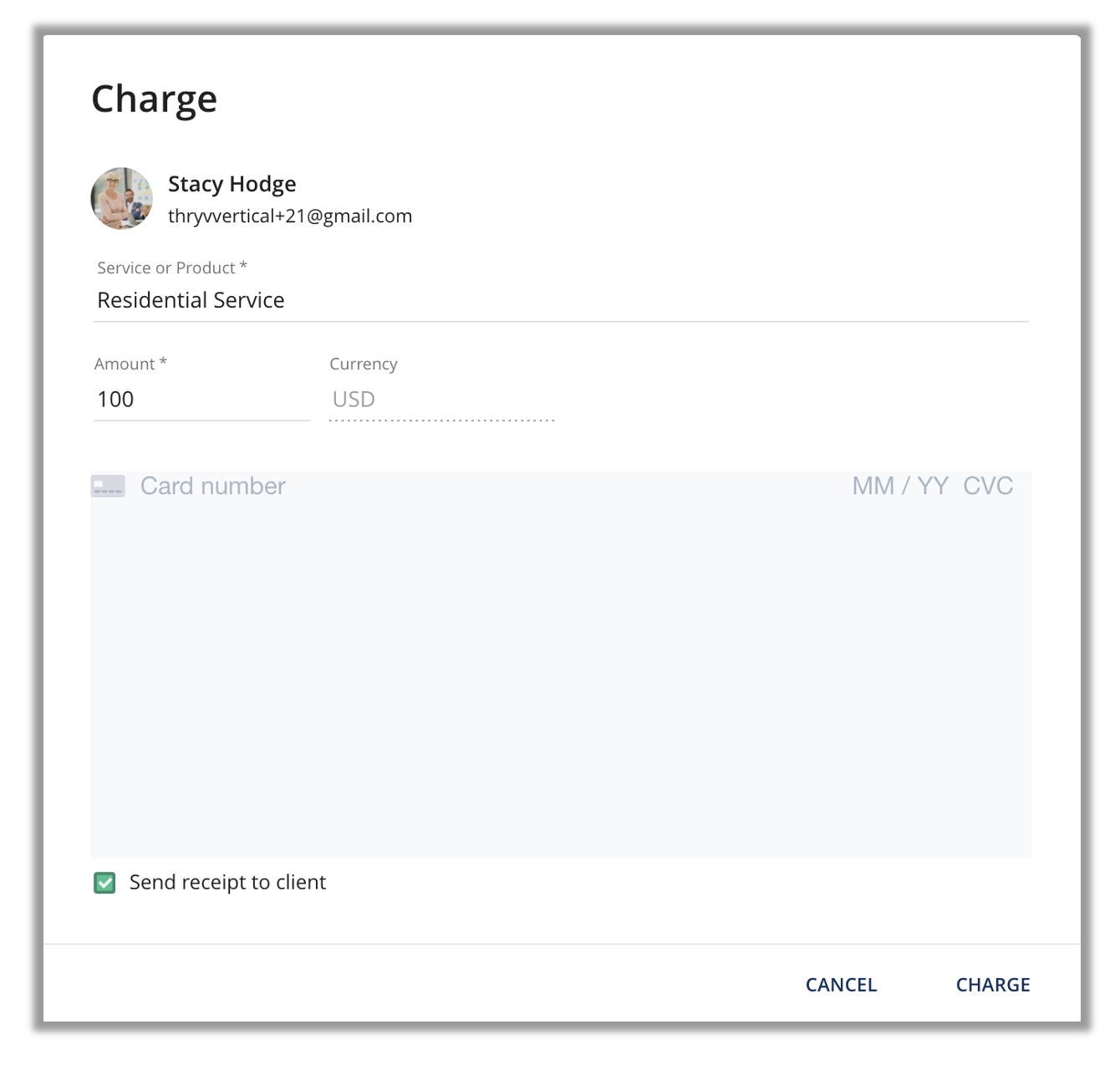 Pay for an Invoice/Booking
To accept a payment for an Invoice or Booking, navigate to the payment request you would like to take a payment for, by clicking on the Sales tab, and then the desired item.

Once your item is selected, click on Take Payment

In the window that appears, click on Charge credit/debit card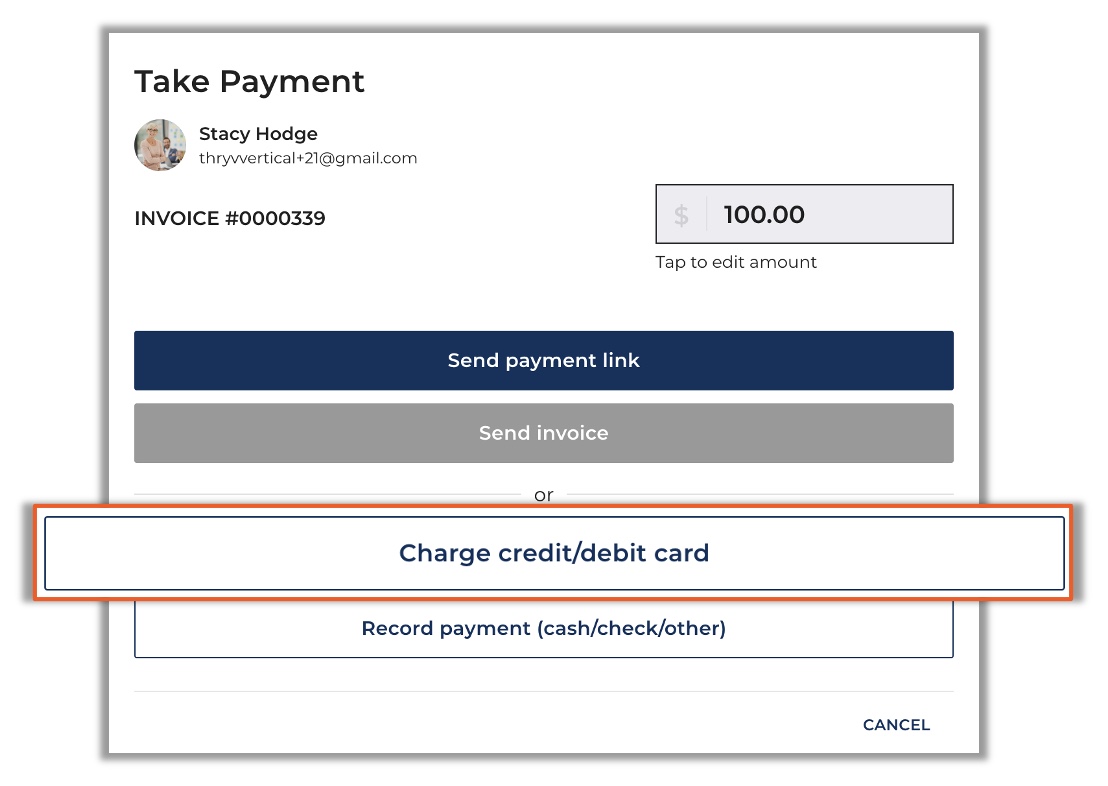 Finally, confirm the amount and enter the client's card information. Once complete, click on Charge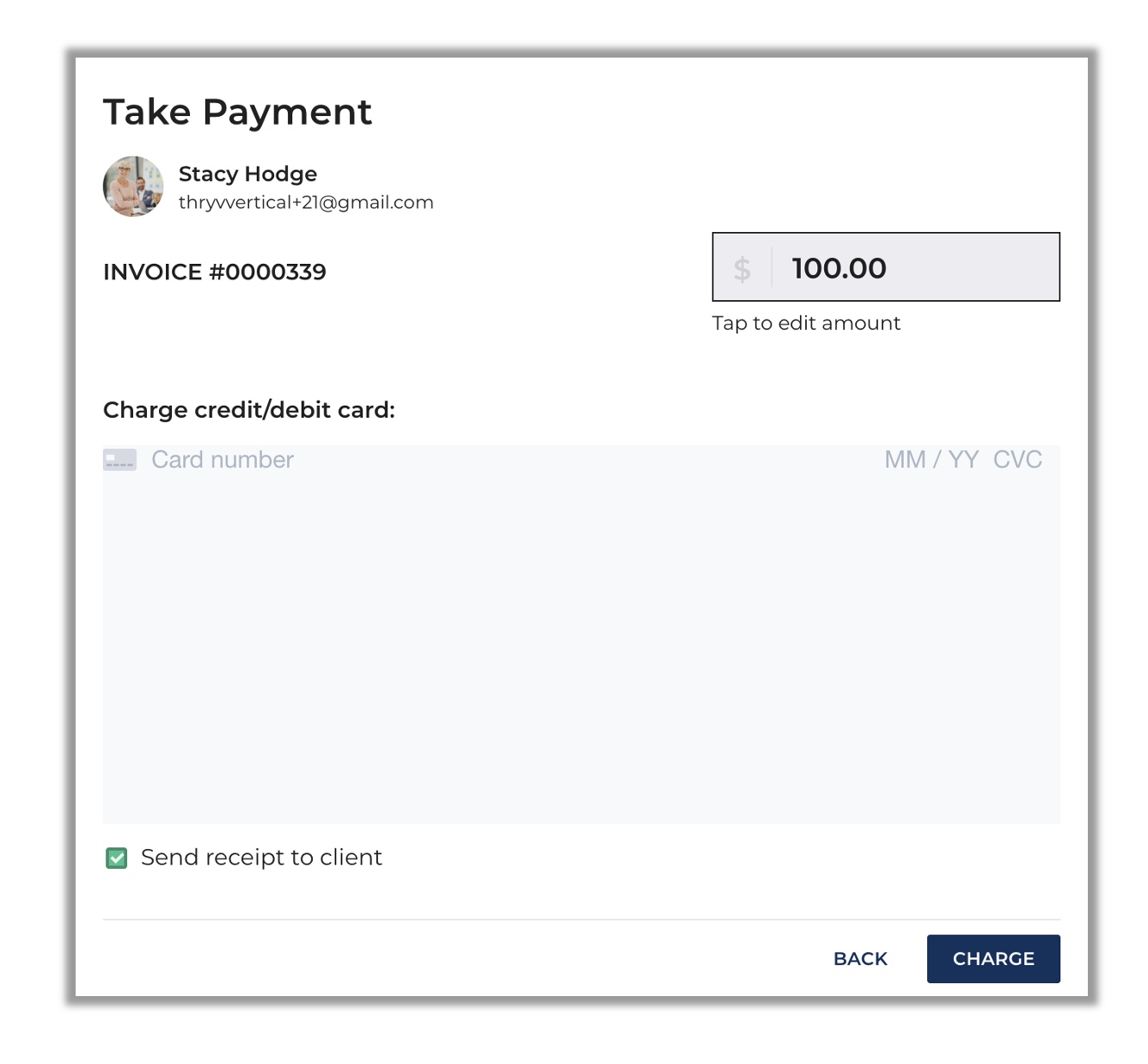 How Can My Customers Pay Me?
ThryvPay also makes it easy for your customers to pay you. Here are the ways you can use ThryvPay to request and accept payment from your customers


Send Payment Request or Invoice
To request payment from a client, you can send them either a payment request or invoice.
Payment Request - a simple link where a client can make a one-time payment for one product or service, which is not automatically associated to an invoice or booking. Click Here for a guide to sending a payment requets
Invoice - an itemized bill with a due date, allowing the client to pay you for multiple services at a time. Click Here for a full guide to sending an invoice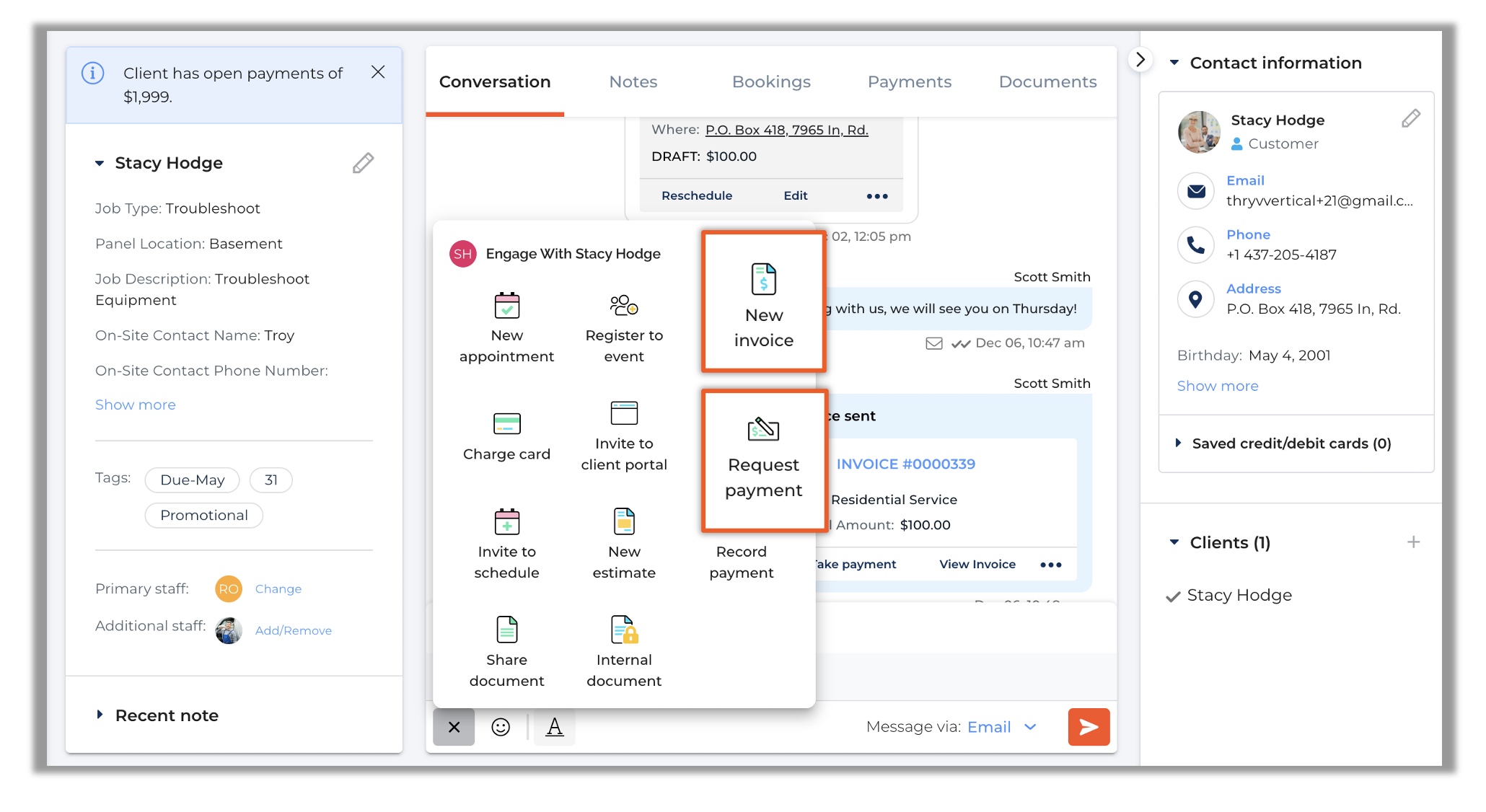 From Client Card

From Dashboard
Enable Website Widgets
You can also set up your website to accept payments through ThryvPay by enabling the website widgets. For a full guide to website widgets, Click Here
To enable widgets, navigate to Online Presence>Website Widgets>Edit/View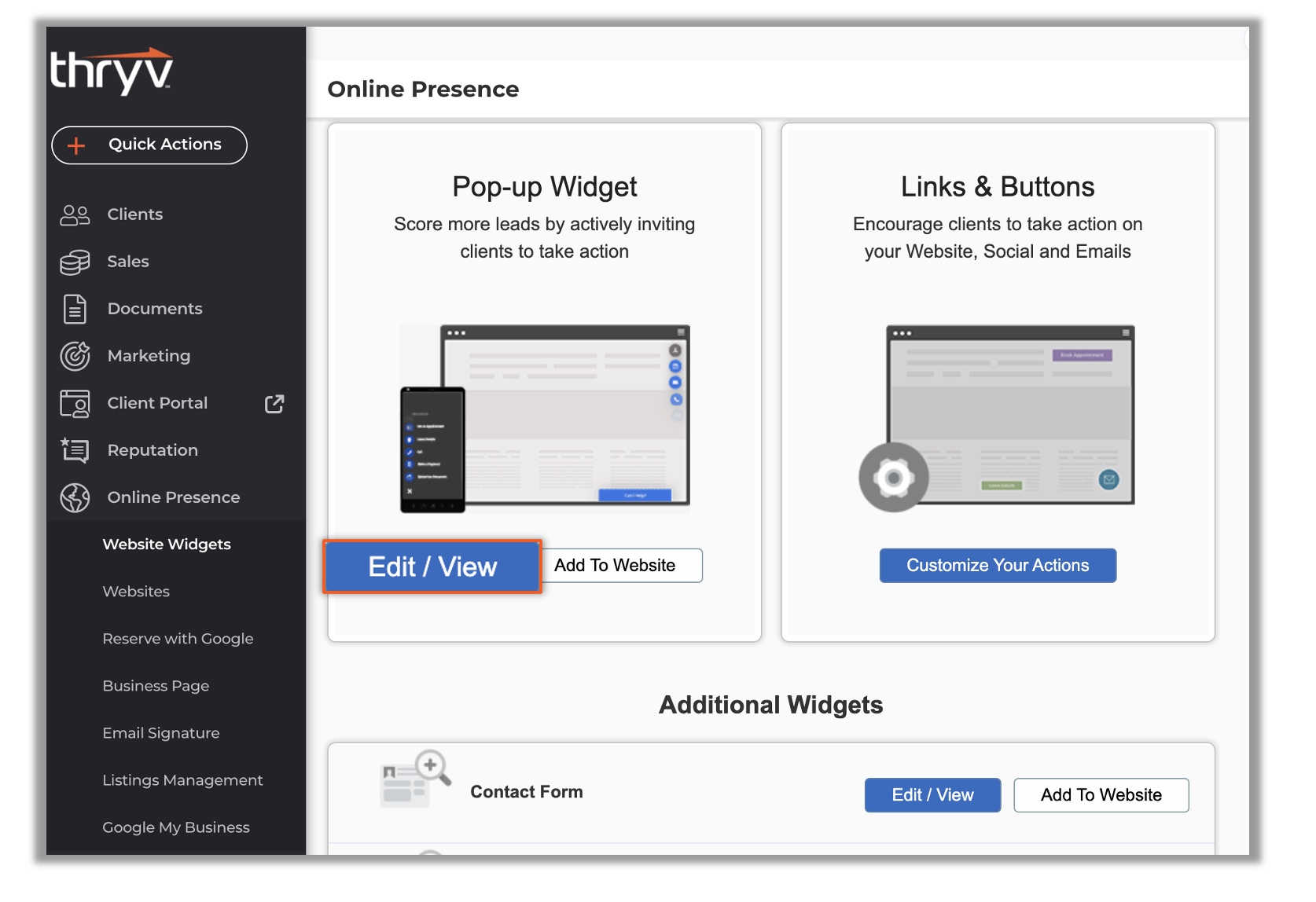 From here, you can enable the widgets that allow clients to pay you. Make Payment and Schedule (provided you have enabled online booking and have fees associated with your services in your settings) are the widgets that can allow clients to make payments.
Finally, the widgets need to be added to your site. If your site is a Thryv website, the changes made here will take place automatically. If you want to add widgets to a non-Thryv site, Click Here for a guide.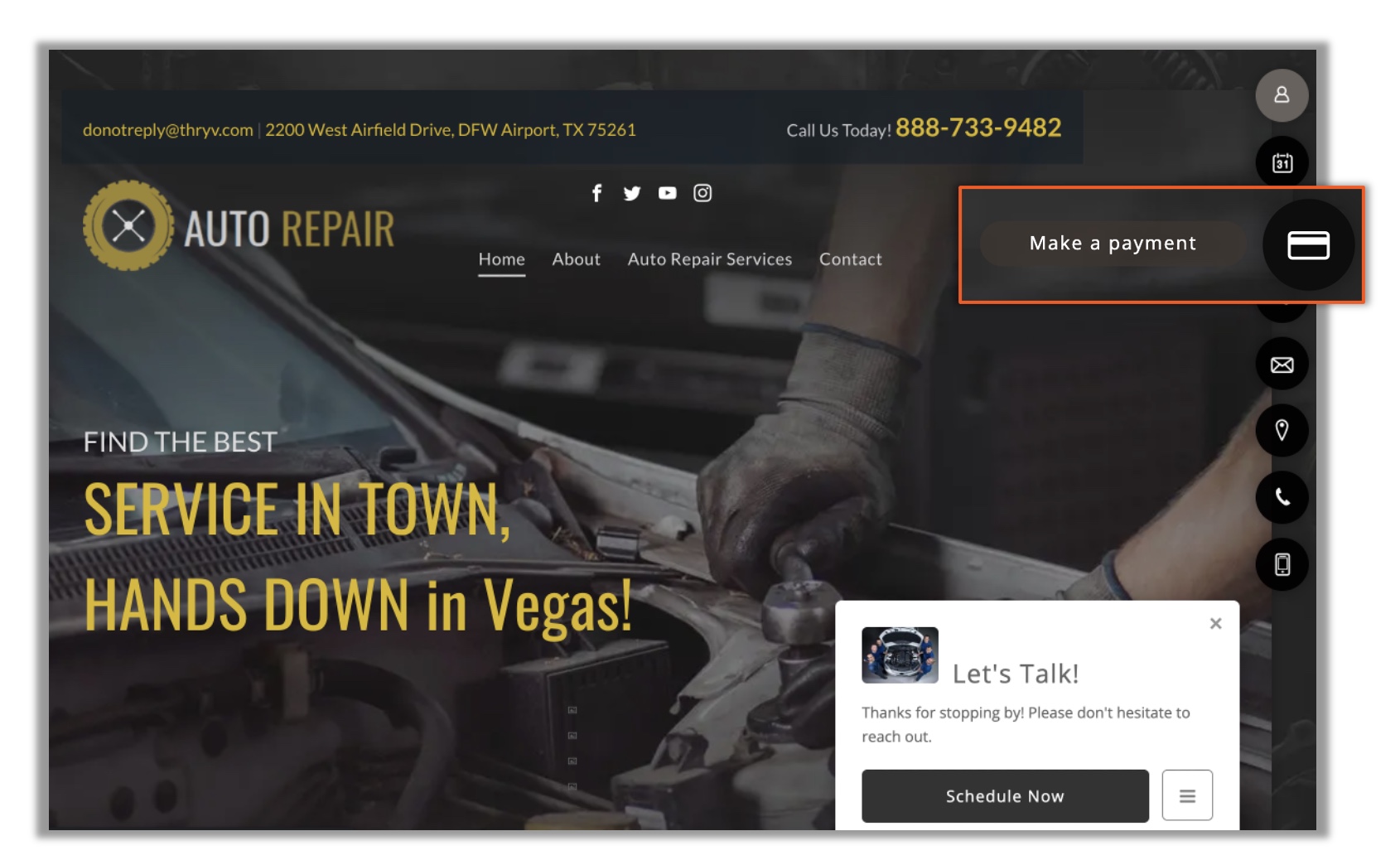 Do you still need to sign up for ThryvPay to make getting paid even easier? Click Here for our setup guide!