| | |
| --- | --- |
| | Estimated reading time: 3 minutes |
Welcome to ThryvPay!
We are so excited to get you set up and accepting payments from your customers. Follow along with the guide to set up your new ThryvPay account.
Before you sign up, you'll need the following information for the business:
Business Entity Type
Legal business name
All Owner(s) Details

This includes Driver's License or state ID and SSN

Business category or MCC Code
Tax ID Number
Average transaction amount AVO
Annual credit card transaction amount
Note: For your security, you will not be able to save and return to your ThryvPay application, it must be completed in it's entirety. If you do not have all of the above information, you should wait until you have it available before you start the application.
View ThryvPay Heading Restrictions
You can start your ThryvPay set up from the Setup Wizard: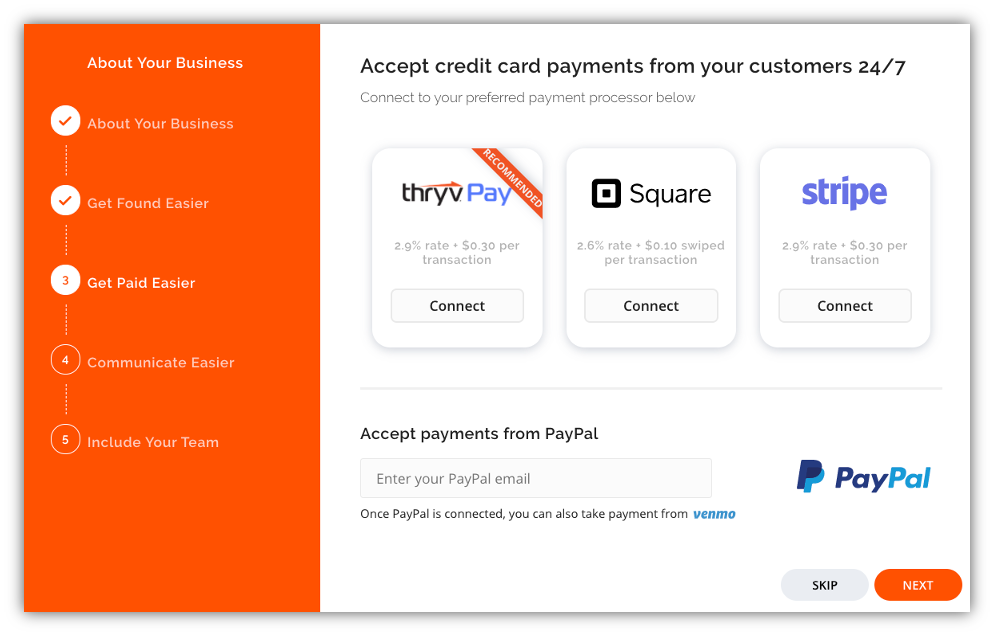 Or you can navigate to Settings, then select Payments: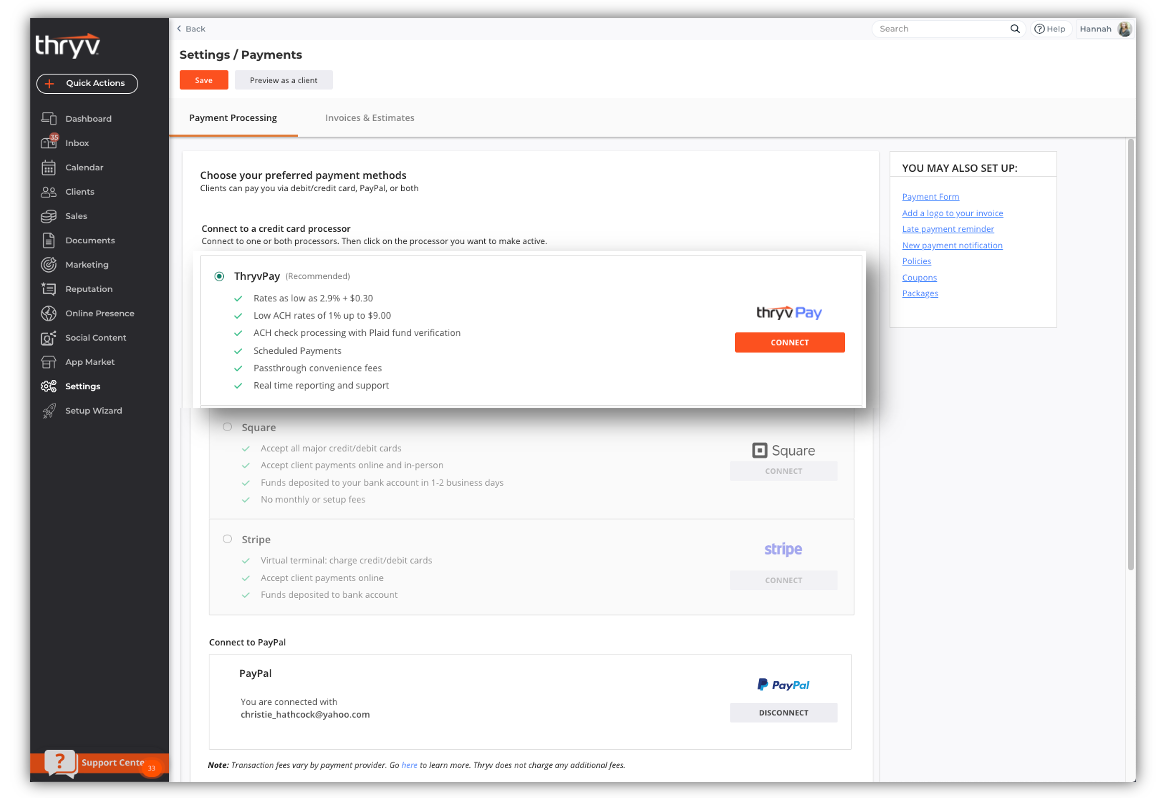 Or you can start directly from the ThryvPay tab in the left-hand navigation, under Sales.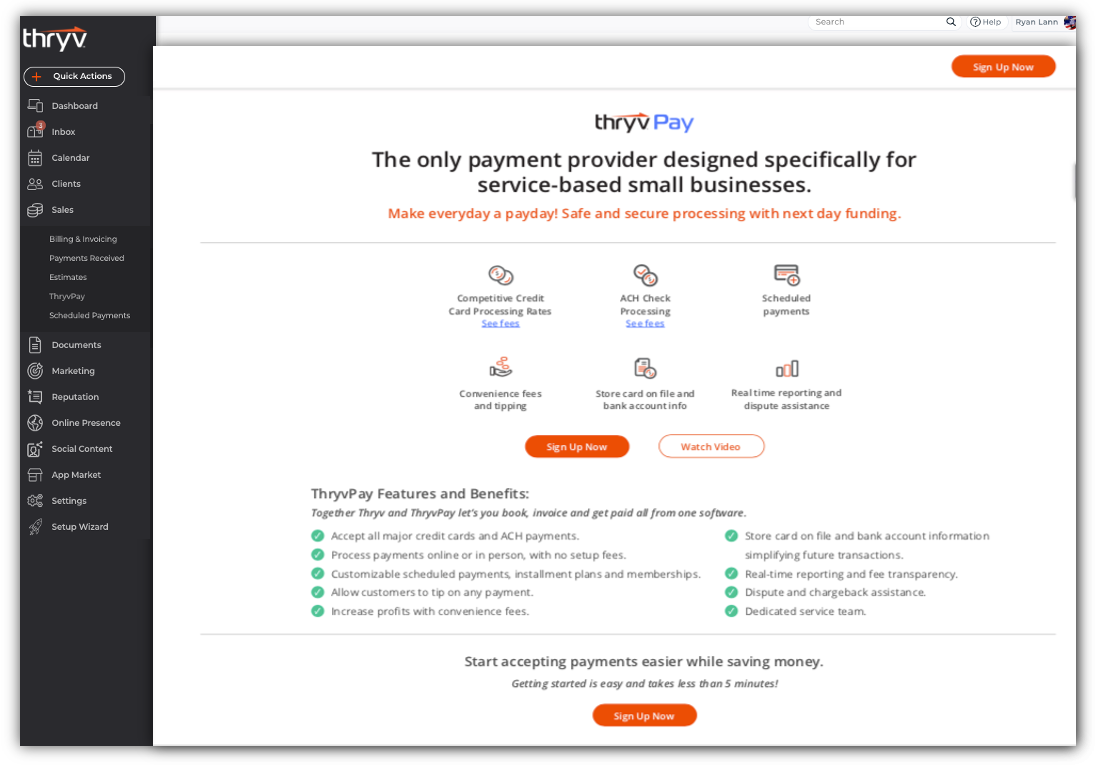 Select Sign Up Now to proceed.
Step 1: Verify your business contact information
Validate Company Contact Information
Select the type of business entity their business is set up as:


Sole Proprietor
Corporation (Public or Private)
Individual
LLC (Multi member or Single member)
Partnership (Private or Public)
Non-Profit
Government Organization

Legal business name
Phone number
Business address
Tax ID number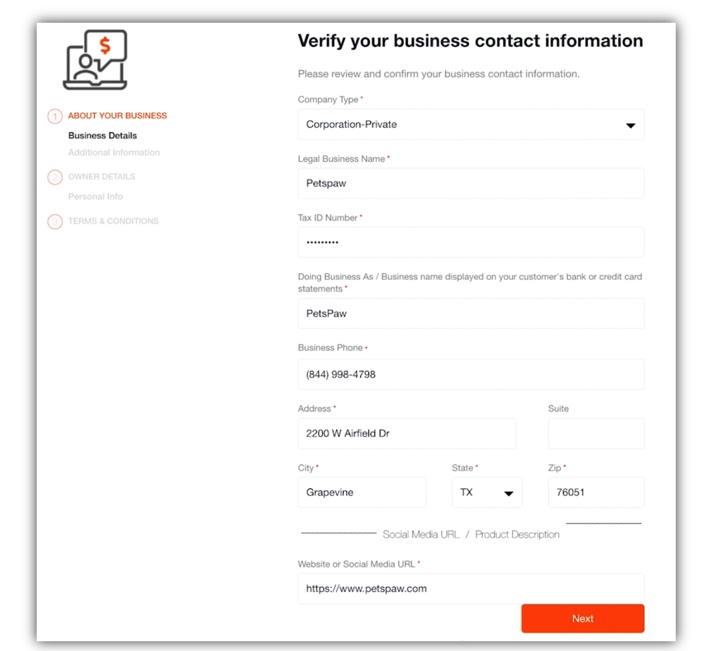 Provide additional business information
Year business was started
Average transaction amount
Annual credit card transaction volume

Note: The average transaction amount and annual credit card volume can be estimates, but if you're unsure, you should guess a higher amount as it helps our team serve you better.

Business category (Merchant Category Code or MCC)
Area where your customers are located

Local - customers are primarily in your zip code
Regional - customers are primarily in your local and surrounding zip codes
National - your customers could be from anywhere in the country
Note: There are some businesses that may not qualify to use ThryvPay.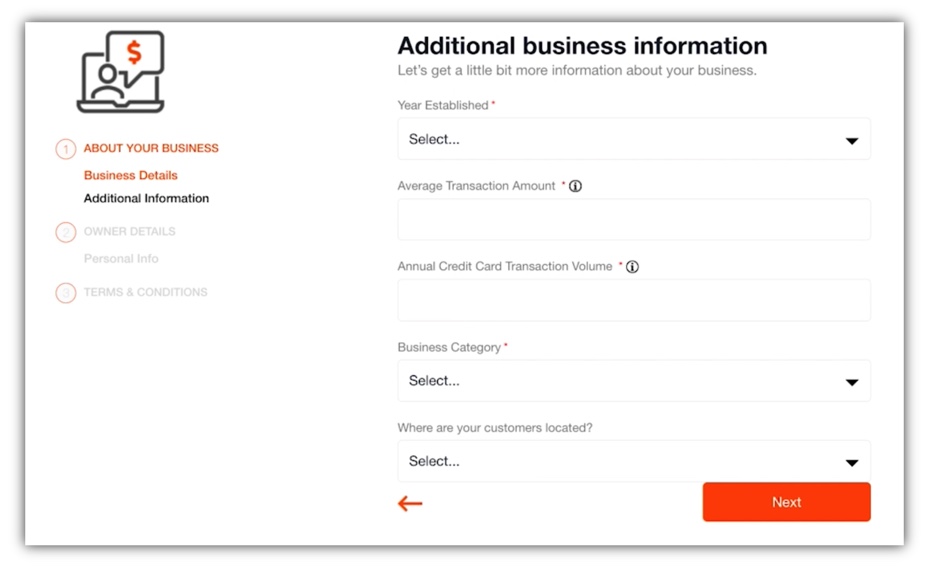 Step 2: Owner(s) Details
Important Note: For businesses with more than one owner, if an owner owns 25% or more of the business, their information needs to be included.
List the Primary Owner's information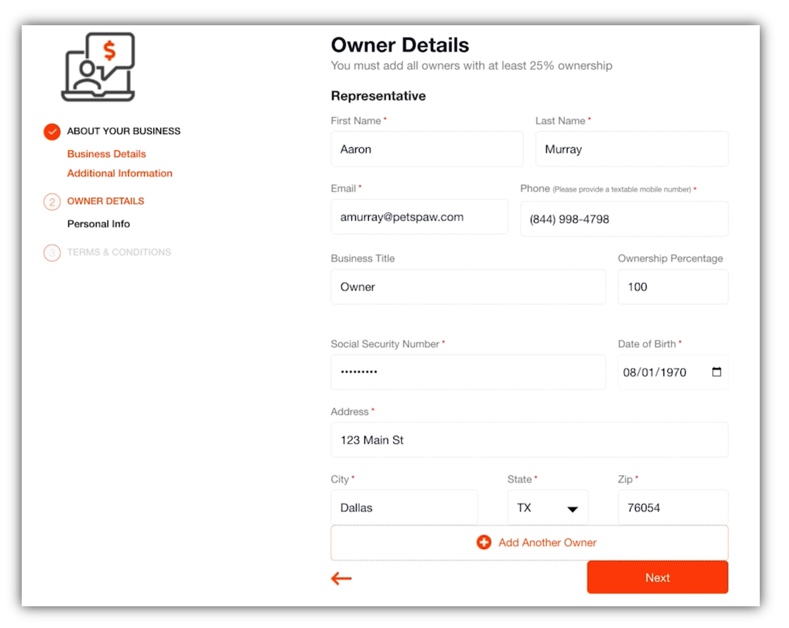 If there are additional owners, select add another owner to enter additional owner's information.
Step 3: Terms and conditions
Read through and accept the ThryvPay terms and conditions.
Check the box to accept, then click on Sign Up.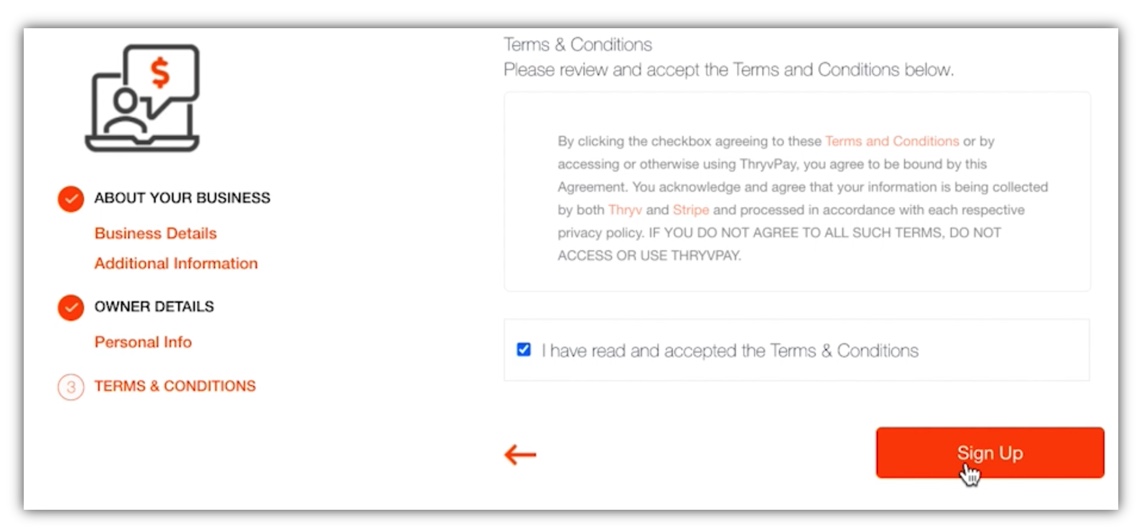 Your application is complete!
Next Steps
If approved, a Success message will appear and you can begin processing payments right away!
Navigate to ThryvPay Settings to determine your payment options.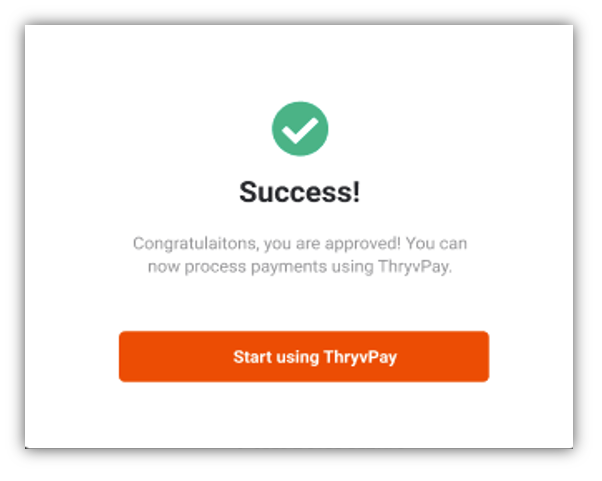 If placed in pending status, not to worry, we just need some additional information from you. Our ThryvPay Support team will reach out to you to obtain that information.
Potential documents ThryvPay Support may ask for are financial records, banking statements, IRS, or Tax documents.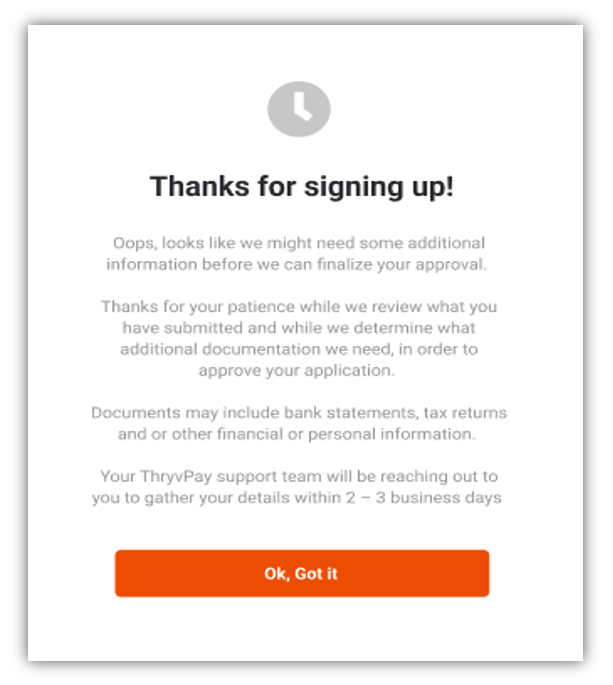 The ThryvPay tab will include an upload documents link to enable you to submit your financial documentation securely straight to the ThryvPay team.