Never miss a payment! Manage and get an instant overview of all your business transactions in one place:
Generate and send invoices, quotes, and receipts to your clients.
Allow your clients to securely pay online by credit card or via a button or link- Even from their mobile!
Receive your payments directly to your bank account*
Keep a record of payments that were made offline.
Filter payments according to various parameters.
Add additional recipients (CC) to send invoices.
Generate and export detailed payments reports.
First, navigate to the Invoices & Bookings Dashboard by going to Sales>Payments Received.
The possible Statuses of Payments are:
From there you can select the payment record that you want to manage by just clicking on the invoice within the list.
In the sections below we will cover available functions by each Payment Status.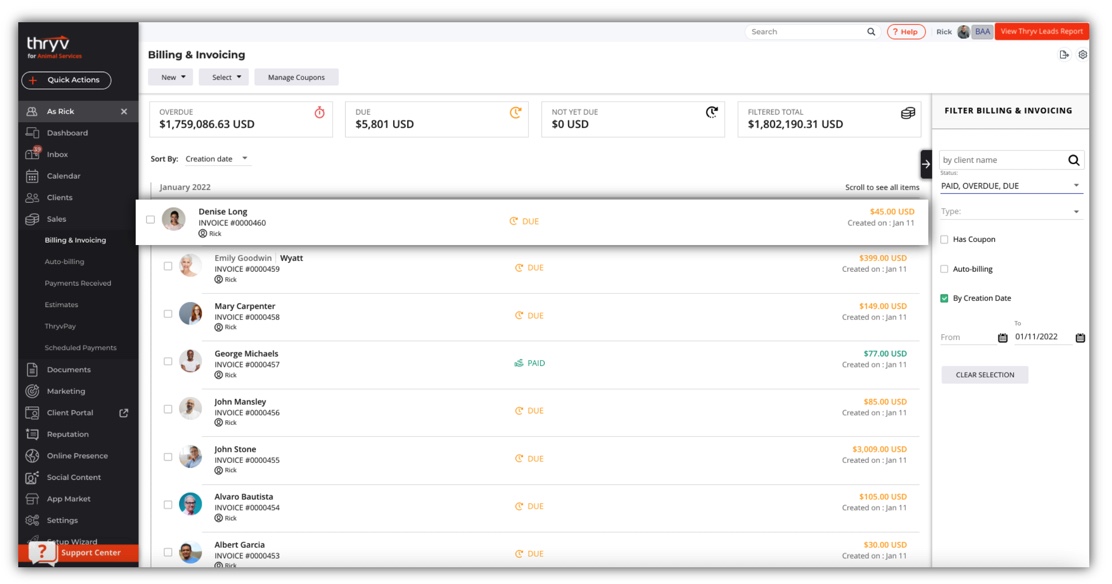 Paid Status Payment
A Paid Payment record has been fully paid.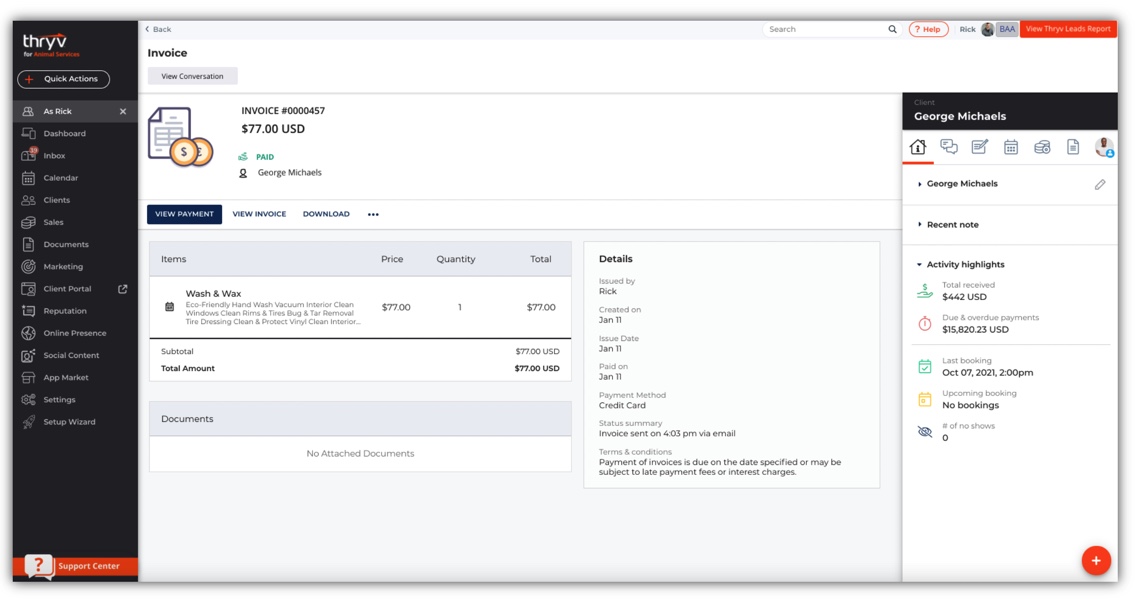 Functions available for a Paid Status Payment: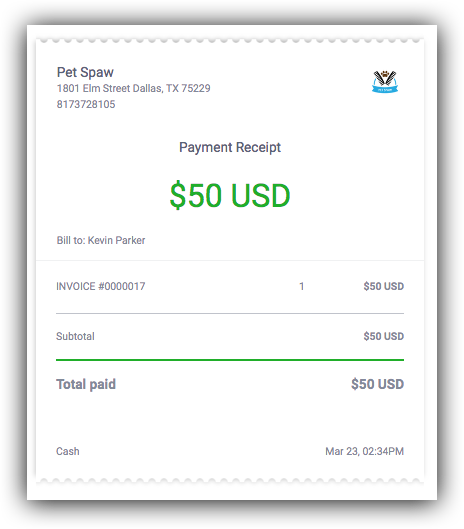 Resend Receipt

Will resend the Payment Received with Receipt email to your client.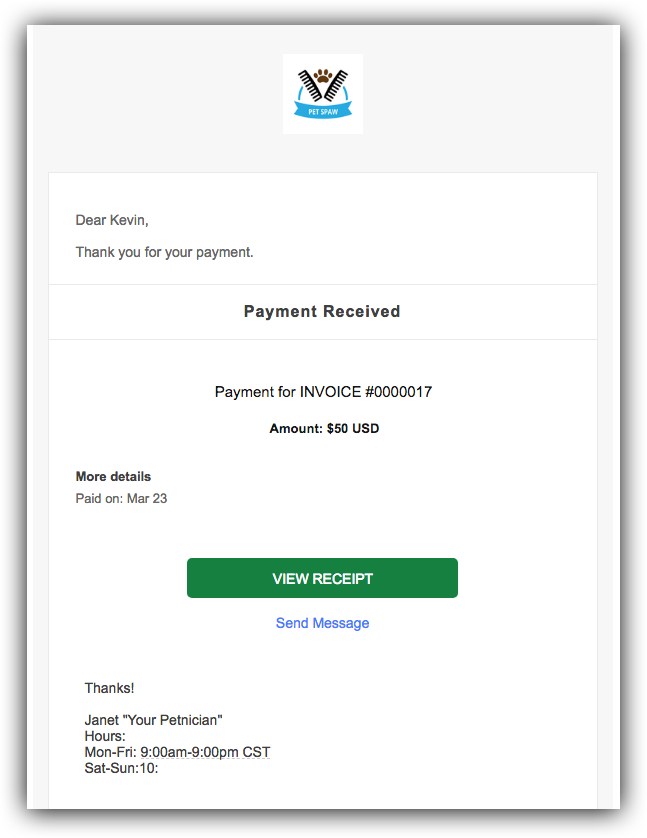 Refund

Marks the payment as refunded. Based on the method of payment the business will be reminded of the process of refund.

The client will receive a Refund notification via email.
Cancel Payment
Record Payment Date
There is an option to choose a specific date and record it on a payment. Use the field "Paid On" when recording a new payment. This will help if you take a payment and don't record it within Thryv. You'll be able to go back later and record that payment with the correct date that it was taken.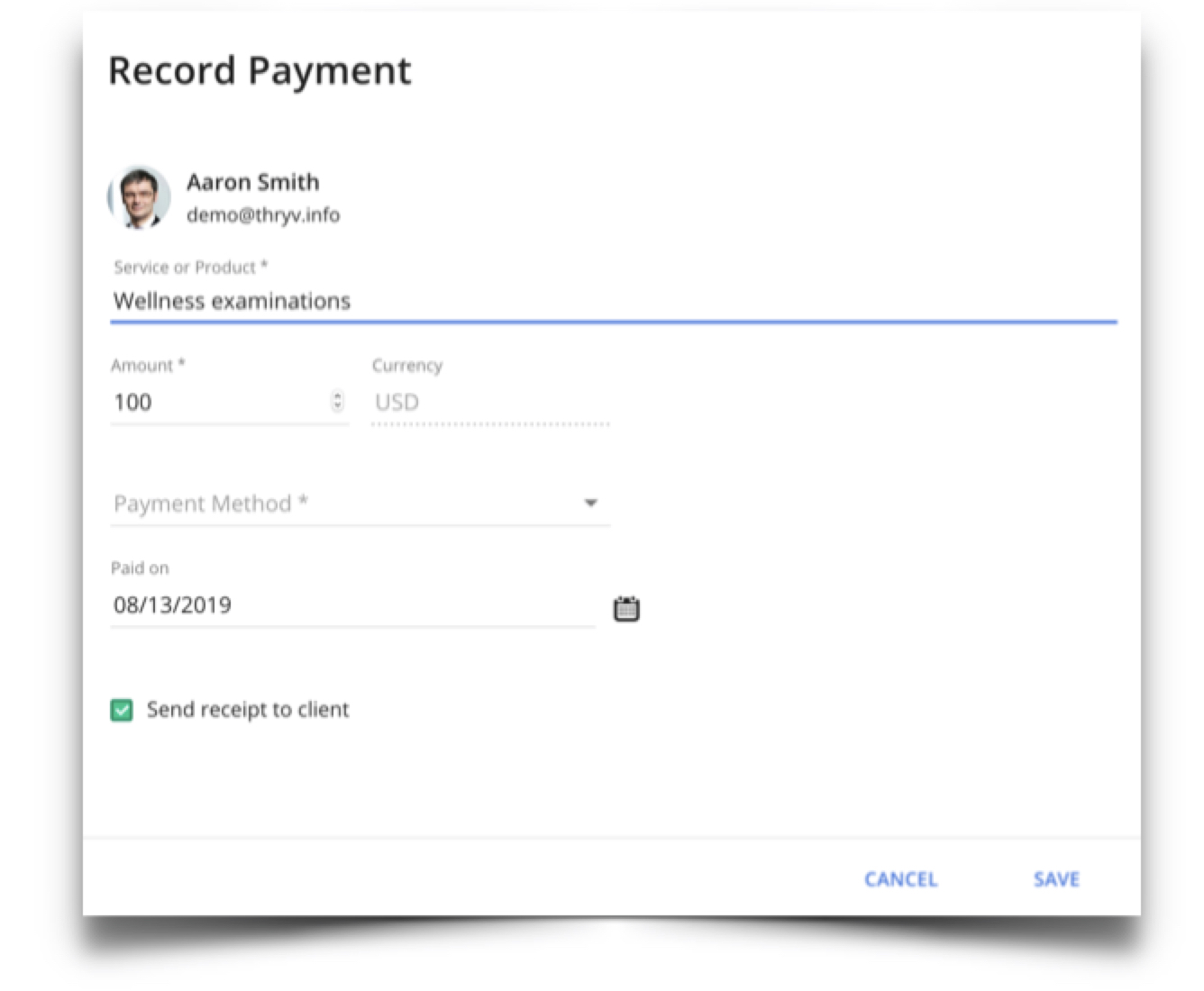 Record Payment Item
When recording a new payment, you can add invoiced items that don't appear in your service menu. You can charge and record payments for billable items (currently only created and available on invoices.) This will help you save time if you would like to record a payment for an item that is not already on the service menu. You also will have the option to automatically include all currently outstanding payments.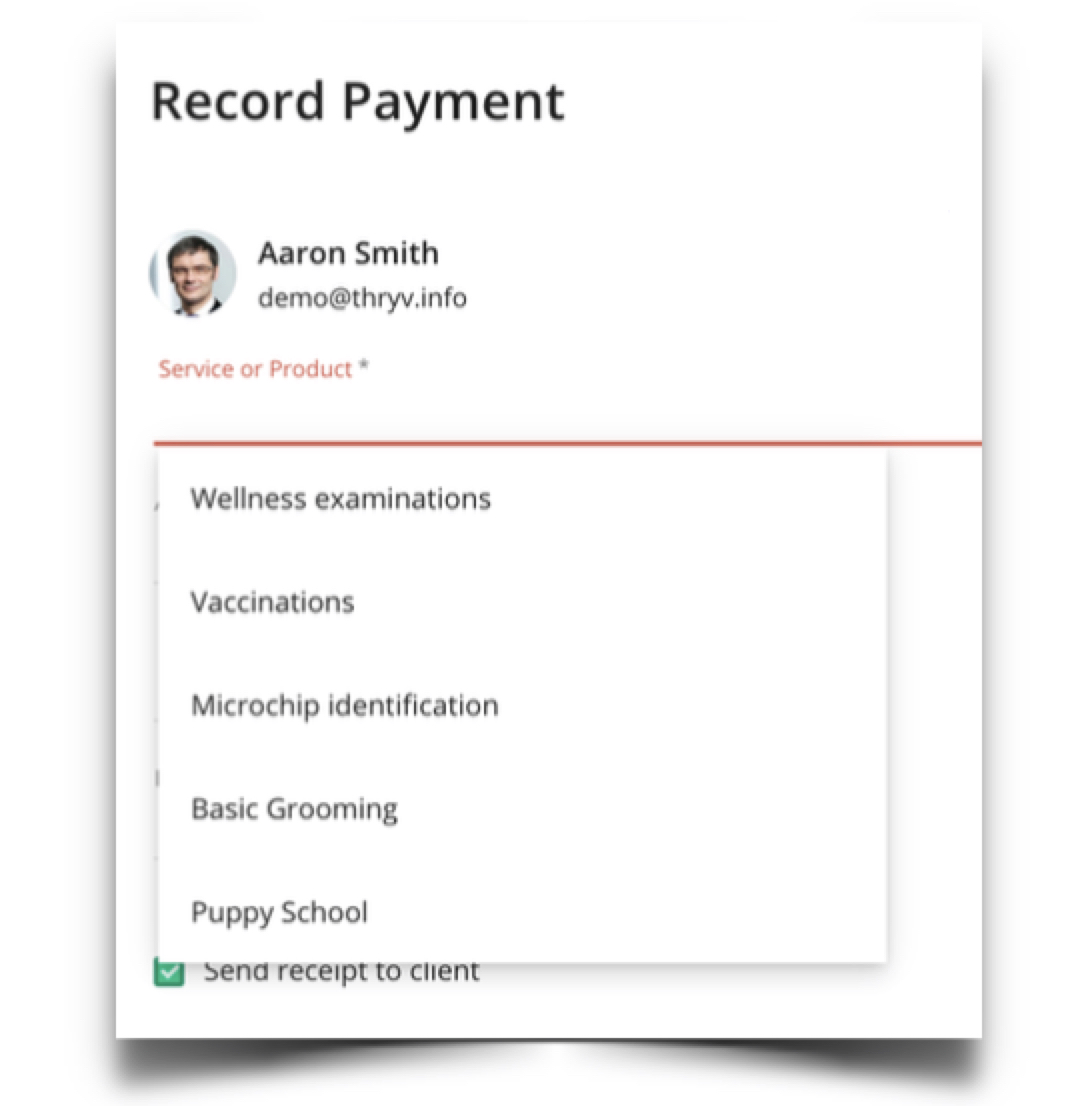 Filter Options
You can filter your invoices by creation date and filter payments by payment. The filter will appear on the right-hand side of the "Payments Received" screen to sort payments. This will help you see an organized list of payments taken on a specific date or date range.