Is there an invoice in your system you need to get rid of? Thryv makes it easy! You might be wondering, "How do I delete an invoice?" The truth is, Thryv does its best to keep a full history of your interactions with contacts in Thryv so it does not have a delete option. To remove an invoice from a contact card, it will need to be archived. This guide will show you how!

First, navigate to Sales>Billing & Invoicing, then find the invoice you are looking for. Don't forget you can use the filters on the right to help! Click Here for a guide to filtering invoices. Once you have found the invoice you would like to archive, click on it.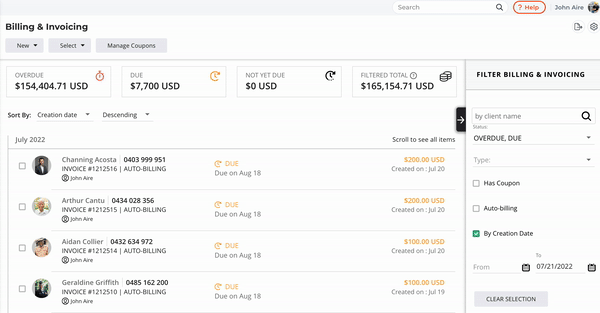 Before an invoice can be archived, first it must be Cancelled. To cancel the invoice, click on the tri-dots, and then click on Cancel Invoice. You will be asked to confirm, and after doing so the invoice will be cancelled.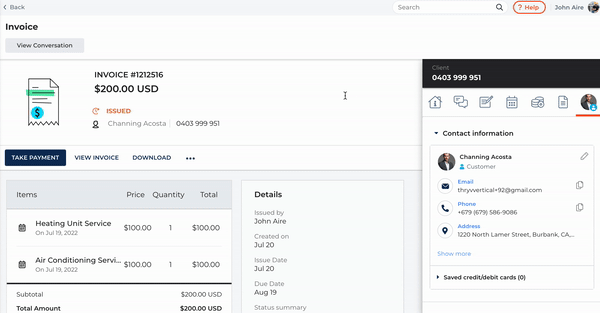 Now that the invoice is cancelled, it can be Archived. To do so, click on the Tri-Dots again, and then click on Archive. You will be asked to confirm, click on OK and the invoice will be archived.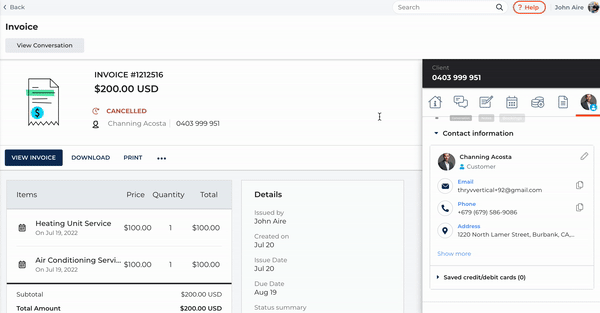 Once an invoice is archived, it will no longer appear on the client card, and it will not show un in the Billing & Invoicing Dashboard unless you specifically filter for archived invoices. It will not be included in the totals at the top of the dashboard.
If you no longer wish for an invoice to be archived and wish to un-archive it, first filter your dashboard for Archived invoices. Then, click on the invoice you are looking for.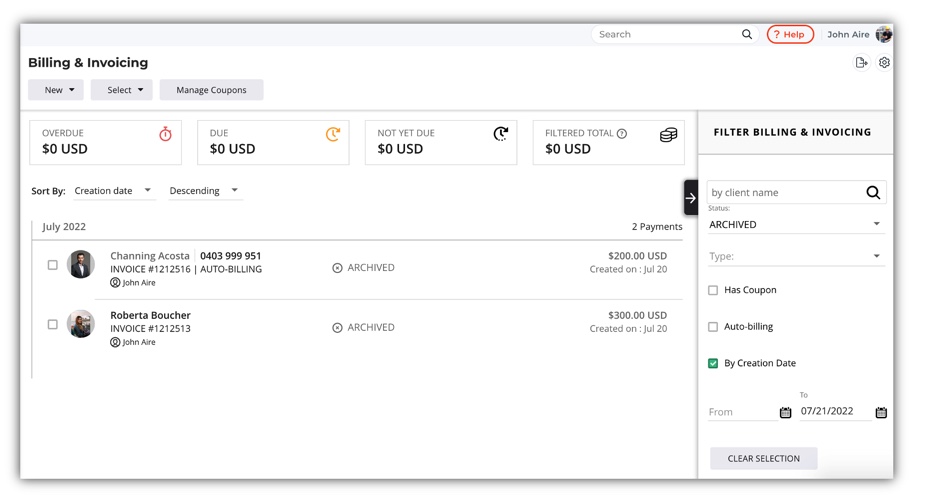 Once you are in the archived invoice, click on Reopen. The invoice will be open again and be back in Cancelled status.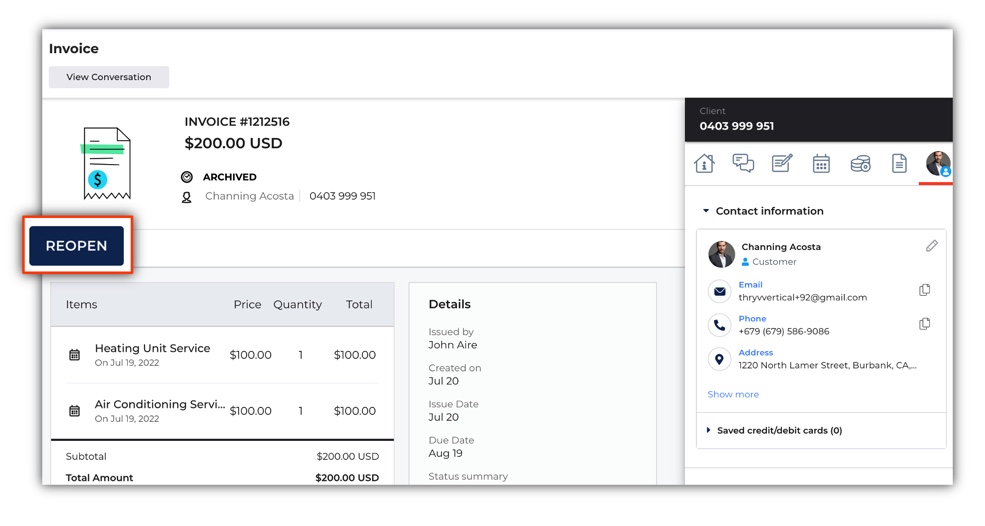 Are you looking to delete an entire client's information permanently from your CRM? If so, Click Here for a full guide!