Creating a consistent brand for your customers is very important. Thryv makes it easy for you to add your branding color throughout your client experience, creating consistent branding. When you update your branding in Thryv, it impacts your Client Portal, website widgets, and important messages you send including email reminders, estimates and invoices. This guide will show you how to set your branding color, where exactly it will appear, and a few places you can add some additional colors.



Article Contents:
Set Your Branding Color
First, navigate to Settings>Business Info>Logo & Brand Color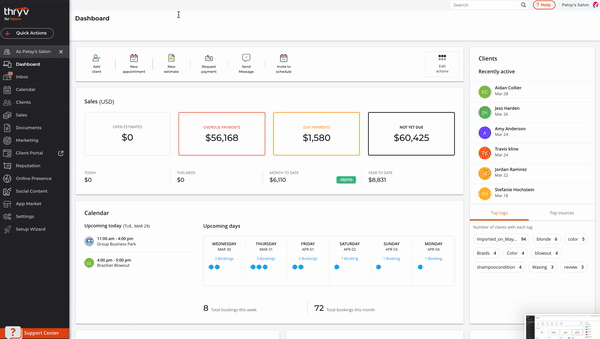 From here, you can either type in a HEX or RGB Code if you know your exact brand color.

Note: If using a HEX code, you must type the # in front of the code or it will not display properly. If using RGB code, you must use the exact format RGB (x,x,x) or it will not display properly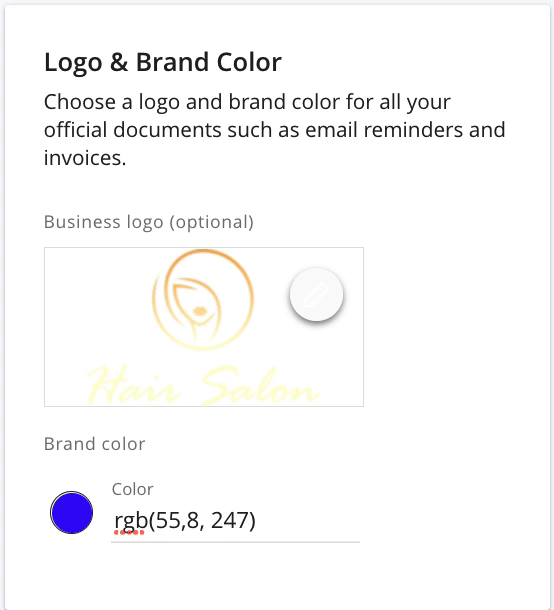 Alternatively, click on the color icon, and you can use the color picker to select a color. The exact RGB code will be displayed so you can use the color elsewhere.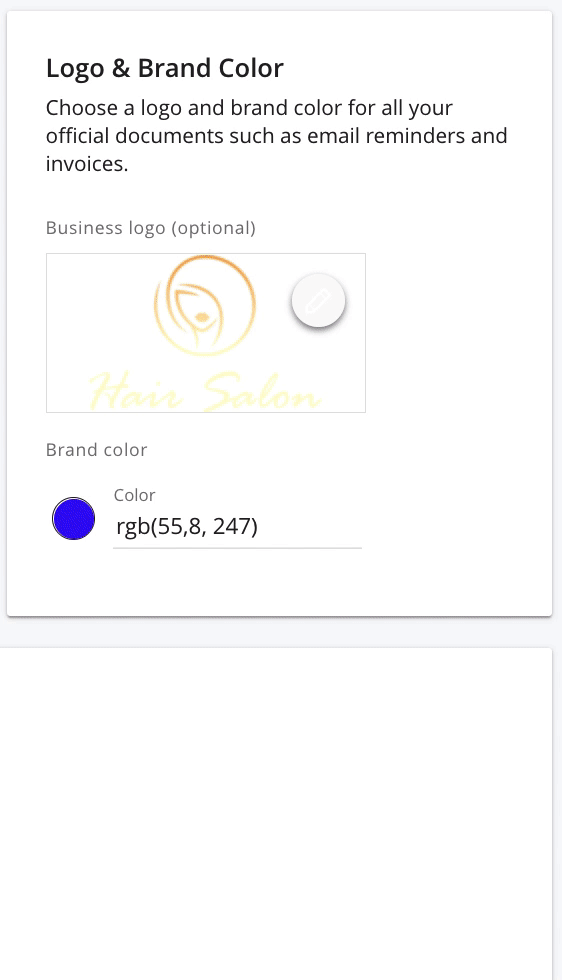 To change the top bar of your client portal, repeat this process by clicking on Profile Picture & Cover>Choose Color
Note: This color does not necessarily have to match your branding color. If you use multiple colors, you can try different combinations for an aesthetically pleasing client portal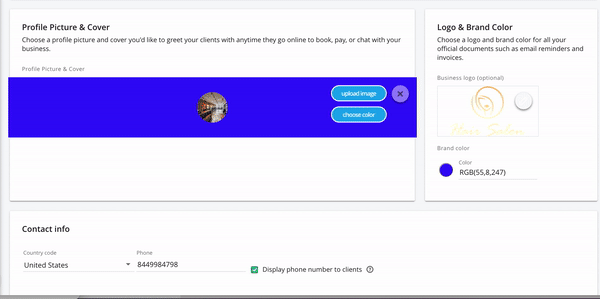 Where Your Branding Color Appears
Now that you've set your branding color, let's explore all of the places in your customer experience where that color will change!
Your branding colors affect many parts of your client portal. The Branding Color will change all of your action buttons, and the profile color will change the bar on top.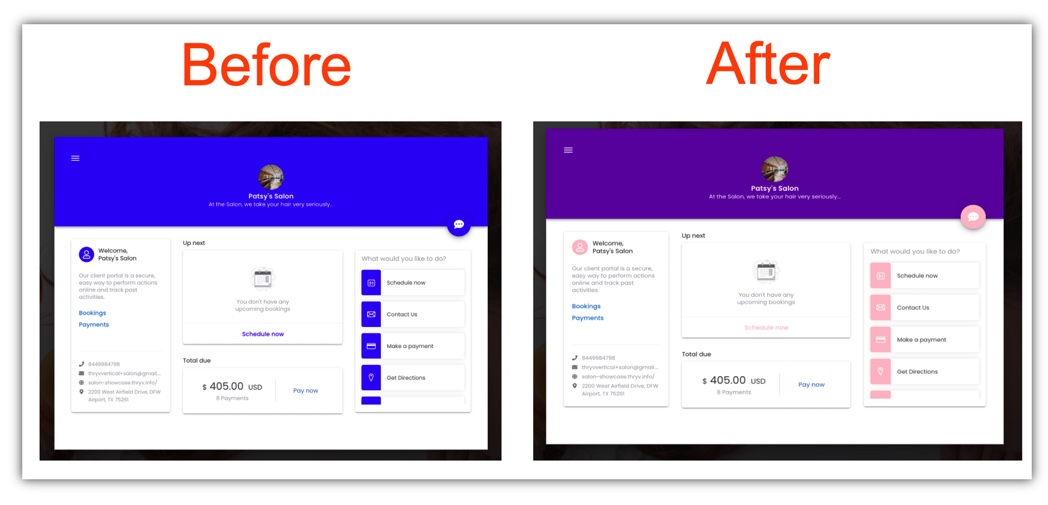 It will also change the color of any action buttons sent to clients, including replies to messages, scheduling, and payments.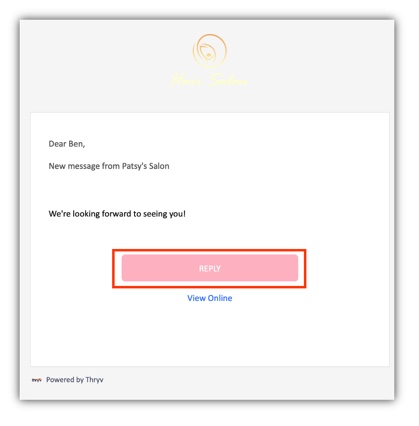 It will also show when a client views an estimate or invoice.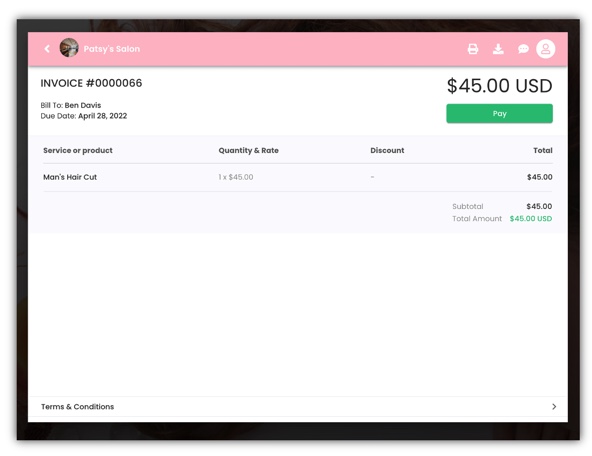 Your branding color will also appear in your online scheduler.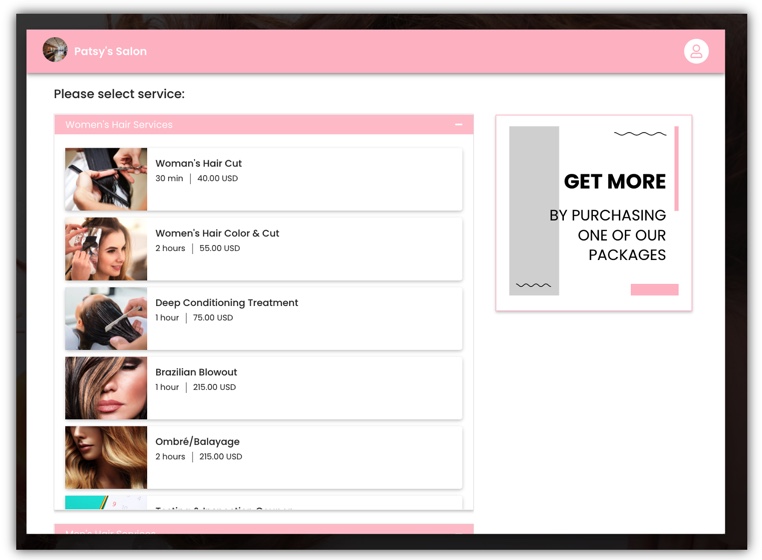 Other Places To Add Colors
Have a lot of colors for your brand? No problem! There are other places in Thryv where you can use a variety of colors!
You can use multiple colors when customizing your website widgets.
First, navigate to Online Presence>Website Widgets>Edit/View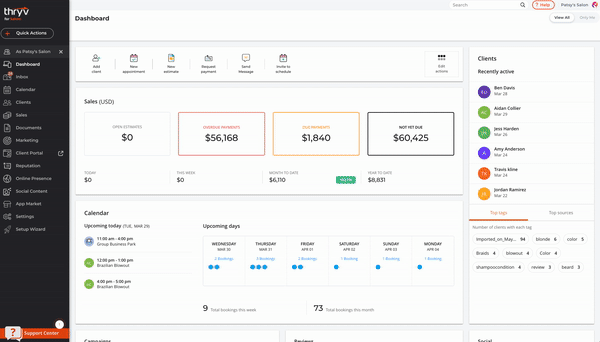 Open the section Colors & Fonts. You can choose from the available themes, or create a custom theme with your own branding colors.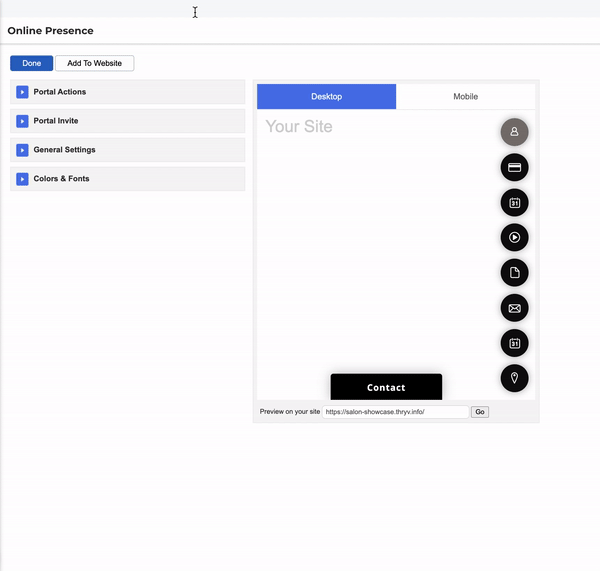 To create your own theme, click on New. A menu will appear with many different options for colors for your widgets.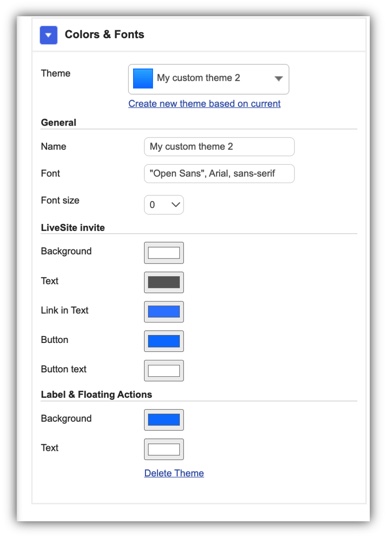 You also are able to edit the action buttons on your Business Page.
Navigate to Online Presence>Business Page>Edit Business Page.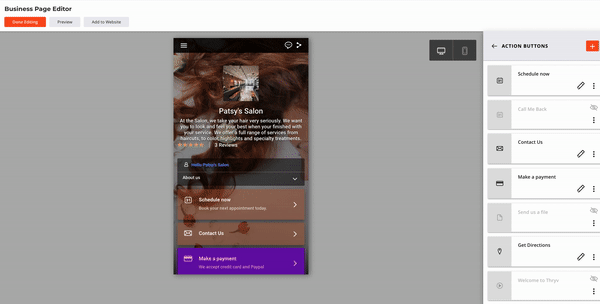 For each button you want to edit, click on Edit>Button Style. Uncheck the box to follow theme, and you can select your color as normal.
Now that you have consistent branding, want to set up the action buttons in your client portal? Click Here for a guide!