Thryv gives you the ability to communicate with your customers in a way that is convenient for them! This article will show you how simple it is to communicate with your Thryv customers through email, right from your Thryv Inbox.
Article Contents:
Starting The Conversation
There are several ways to start a conversation with your clients in Thryv. First, there is a quick action for sending a message by default on your Thryv Dashboard. First, click on Send Message, then select your client. After clicking Continue, click on Email at the top.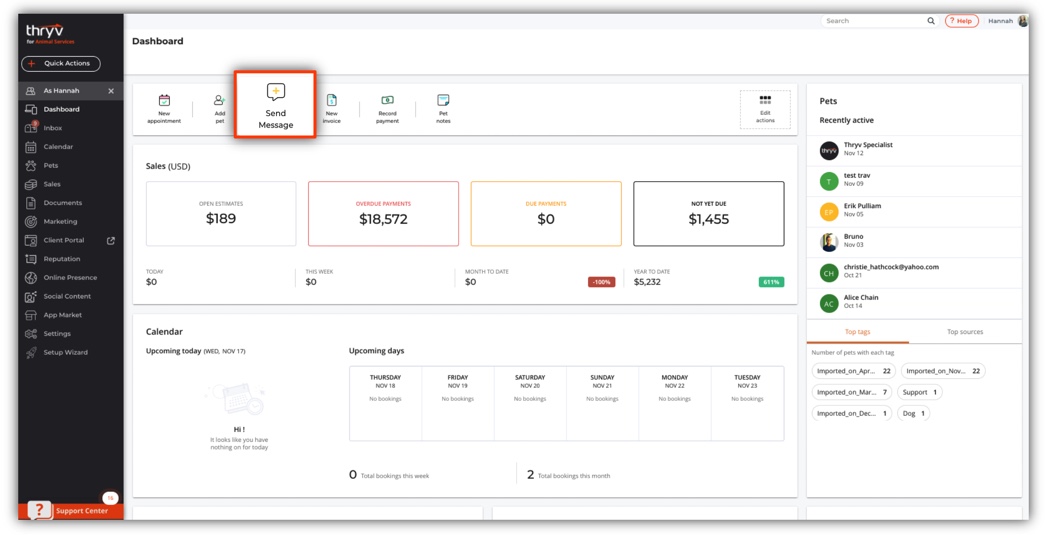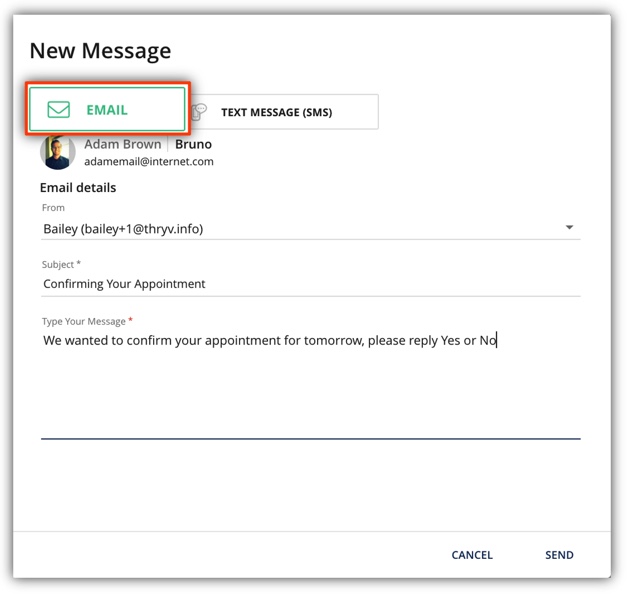 Alternatively, you can navigate to Clients>Select your client and you can send a message from Conversation in their client card. Use the text editing tools available to make your message bold, italic, include a hyperlink, emoji, and other rich text.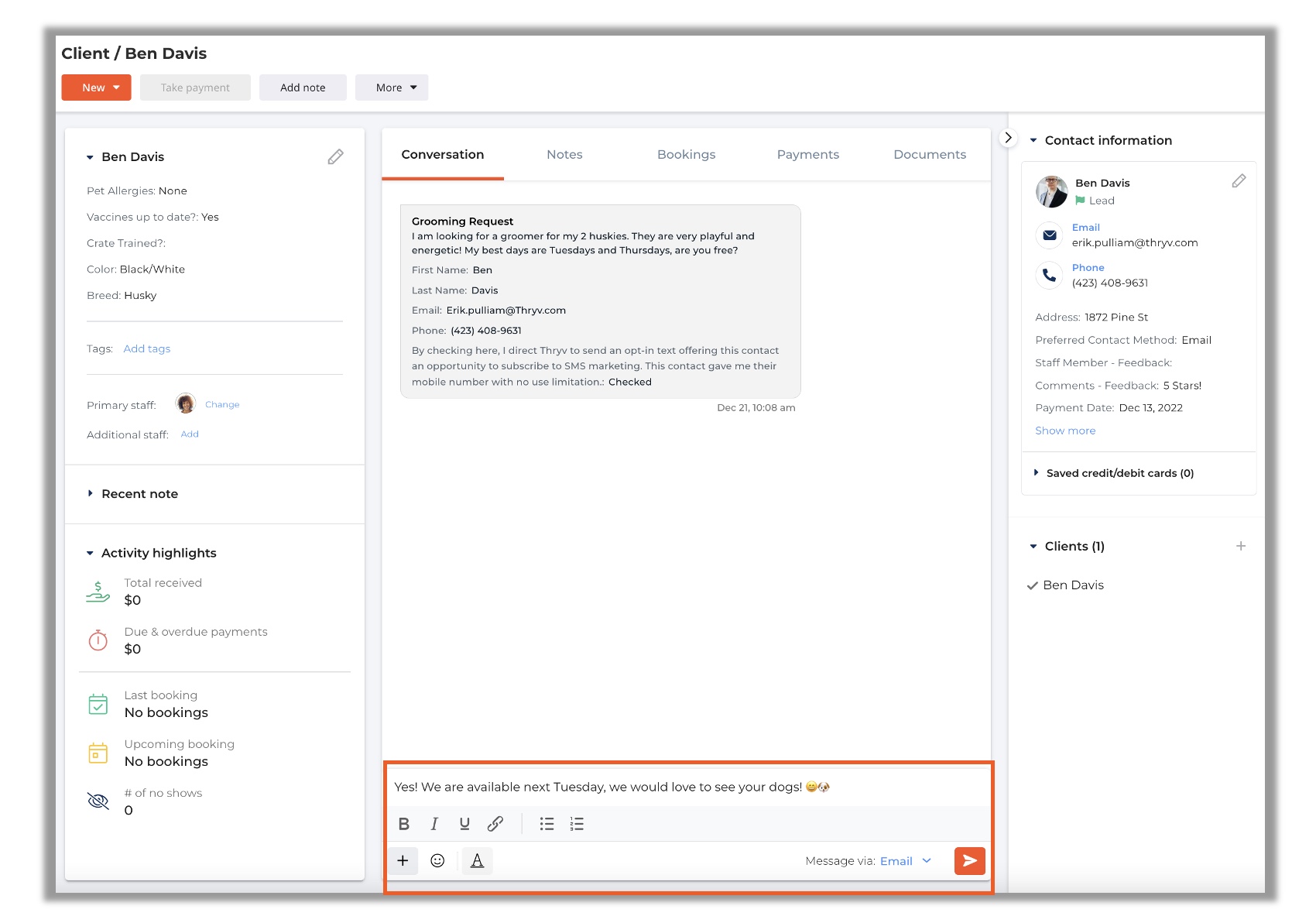 You can also use email to respond to incoming leads or other incoming messages from your website or client portal. Navigate to your Inbox and click on the new conversation to respond to it.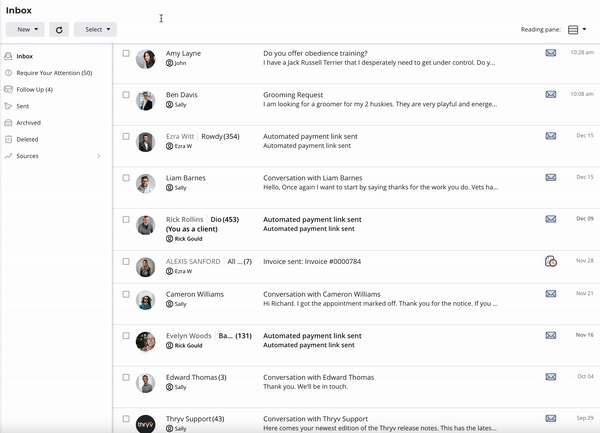 Switching To Email
By default, a new conversation will be set to email your messages to your clients (the only exception is if the client was created by a text to your registered landline). To make sure it is still set to email, look at the bottom of the conversation, and look for the envelope icon. This is where you click to toggle between email and SMS.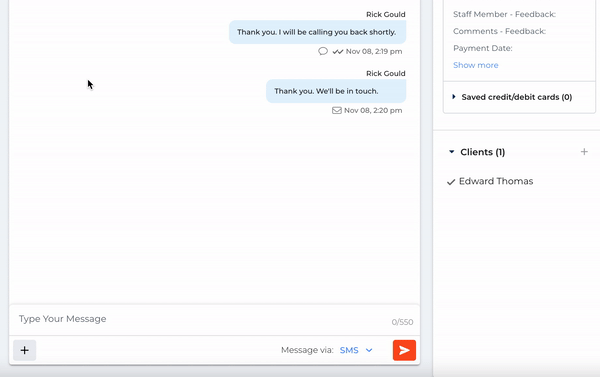 You can also edit your subject line and more easily view a long message by clicking the Expand icon to bring up a larger message window

A new window will appear where you can see the larger message and edit the subject line.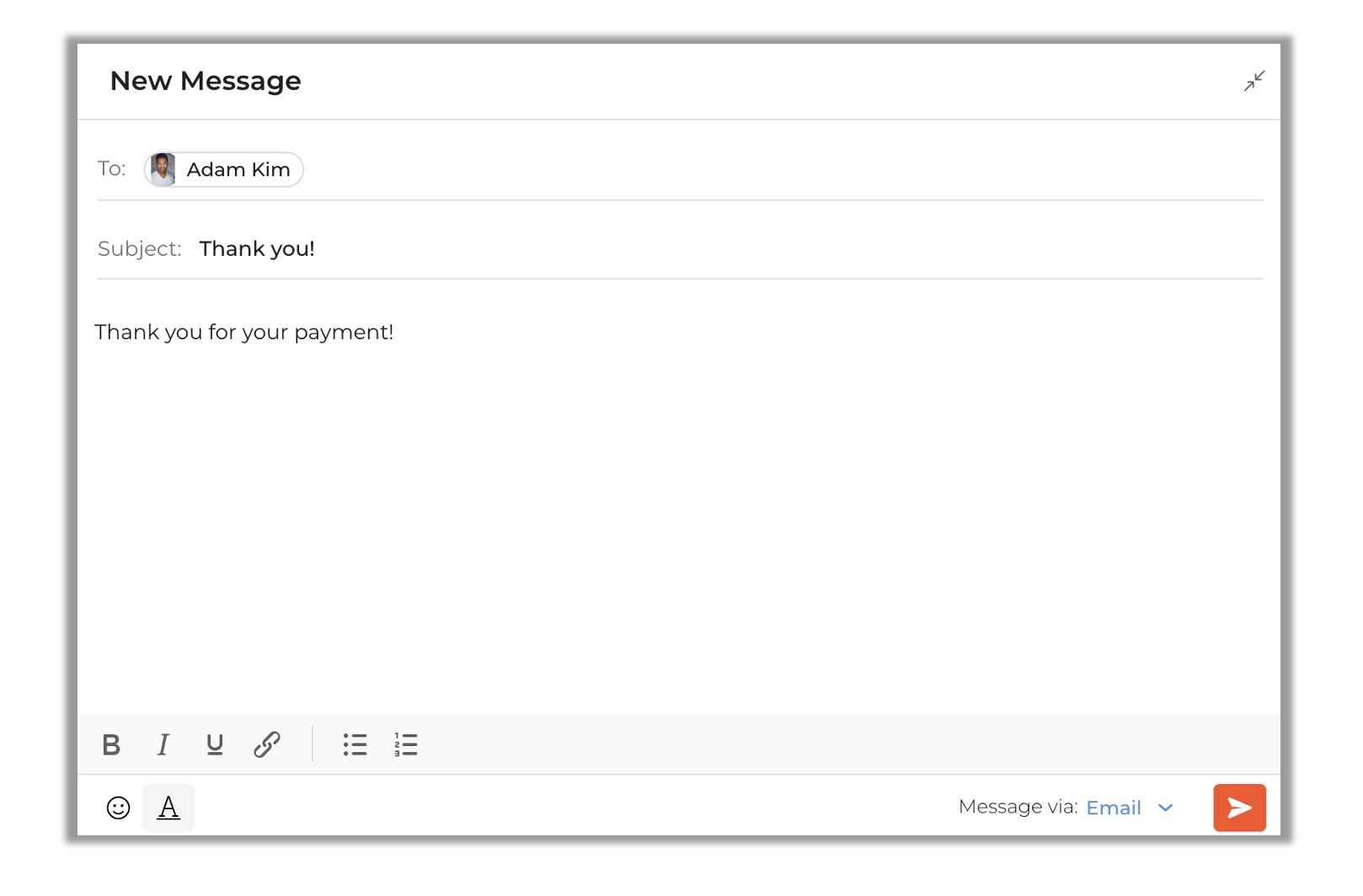 As long as you remain on the same client card, their incoming messages will appear automatically, with no need to refresh your screen! (The inbox still needs to be refreshed to see incoming messages). Switching to SMS from email will not start a new conversation. All conversations with that client will appear in one thread, preventing you from having to do the tedious work of remembering which clients contacted you by which method!
Best Practices:
Pay attention to the icons under your clients' messages. An envelope indicates they are contacting you via email, while a speech bubble means text. This is a good indicator of the way your clients prefer to be contacted.
Sending email messages from the Conversation in the Client Card should not be used for promotional messages, in order to comply with the Telephone Consumer Protection Act (TCPA), which requires all clients to opt-in for promotional messages. Read

this article

for more details.
Email can be a useful tool for sending announcements and offers to your clients. This is best done on the Marketing

tab. Read

this article

to learn more!
You can add a field to your contact form for clients to indicate the method they prefer to be contacted. Read

this article

for details.