Want to make it even easier for your customers to pay you? We'll show you how to take partial payments on your invoices, and set them up to accept partial payments from your clients. Use this guide to give your clients even more options for payments
Article Contents:
Setting Up Invoice to Accept Partial Payments
To change your settings for invoices, navigate to Settings>Payments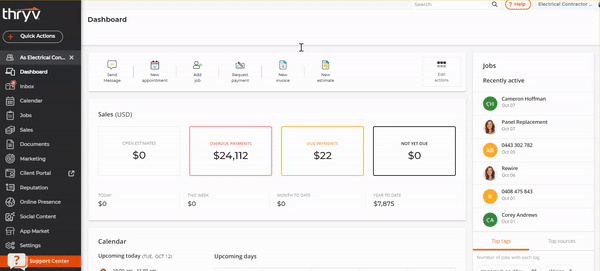 In Payments, click on Invoices & Estimates and scroll down to the section Invoice Terms & Conditions
In that section, check the box that says Enable Partial Payments for Invoices
You also can choose to set a minimum partial payment allowed, set as a percentage of the total invoice. This will prevent clients from making partial payments below that amount.
Taking Partial Payment on an Invoice
This section will assume that the invoice has already been sent. If you're looking for a guide to sending invoices Click Here.
First, navigate to the invoice you are taking a payment on.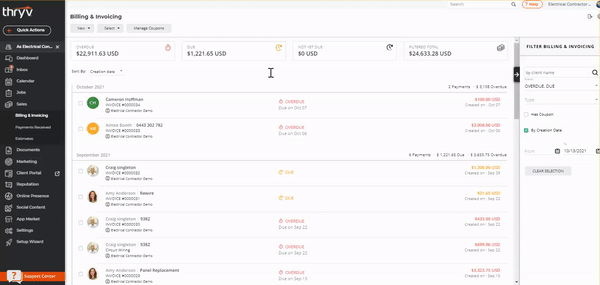 Click on Take Payment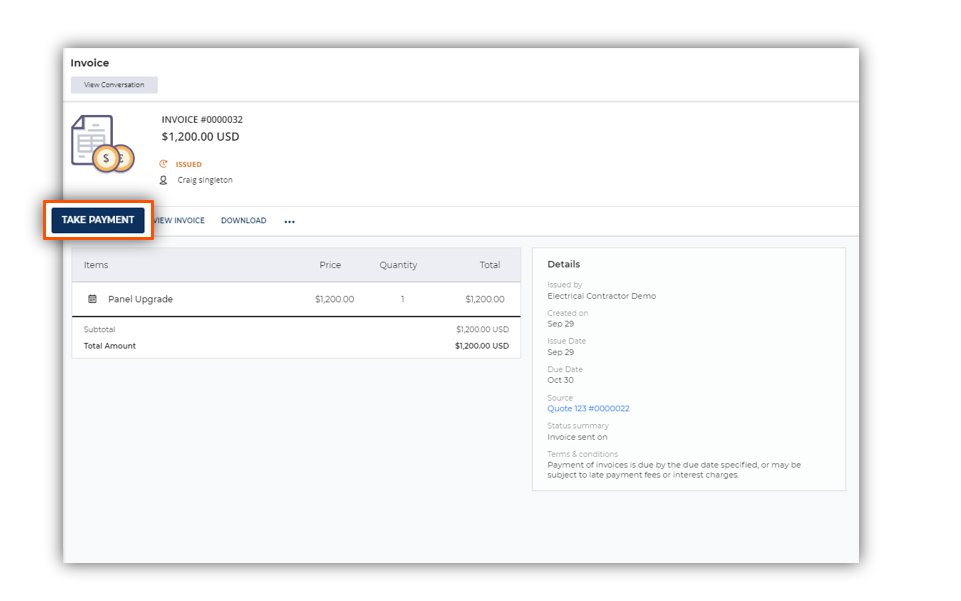 Click on the Payment Amount to edit. Replace the full amount of the invoice with the amount you are charging.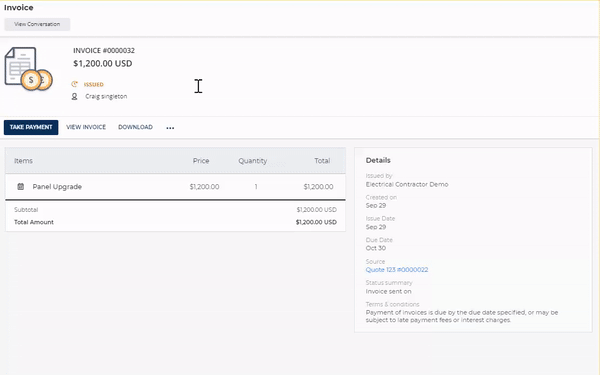 Once the payment amount is set, take payment as normal. Send the client a payment link, charge their credit/debit card, or record a cash/check payment. Thryv will charge or record the specified amount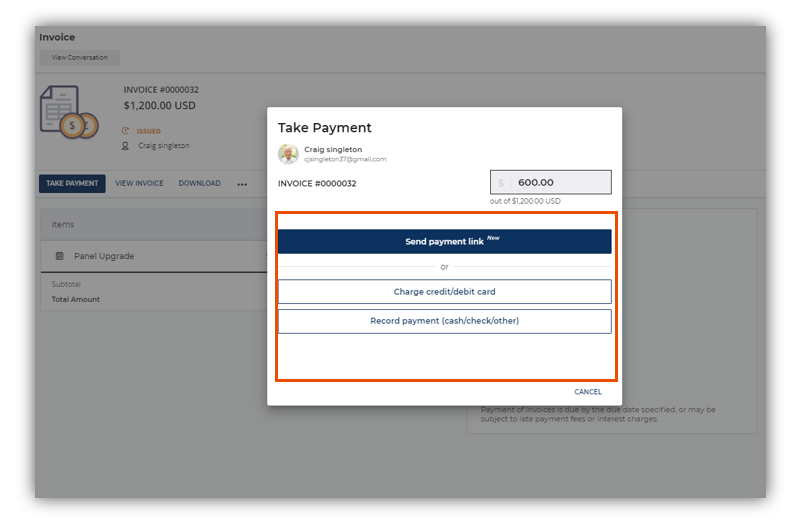 The invoice will be updated to reflect the payment and the new balance due


Request Partial Payment on an Appointment
From the Calendar or Appointment view select the appointment that you would like to request payment for.
Select Take Payment
Select the option Sent payment link
In the window that appears, change the amount to the partial amount you want to request
Select how you would like to send your request, via SMS/text or email.

For sending via SMS/text the contact's phone number will appear by default, but you can change it to a different phone number if needed.
If you choose to send to an alternative number, you can check the box to update the client's phone number for SMS notification as well.

Select Send
A note that the payment request link will appear with a timestamp
Looking for a guide on taking payments altogether? Click Here!