You successfully got found, got chosen, and did the job, now it's time to make sure you get paid. Set up invoice reminders so your customers, hopefully, never miss a payment. Need a guide to making the invoice first? Click Here!
First, navigate to Settings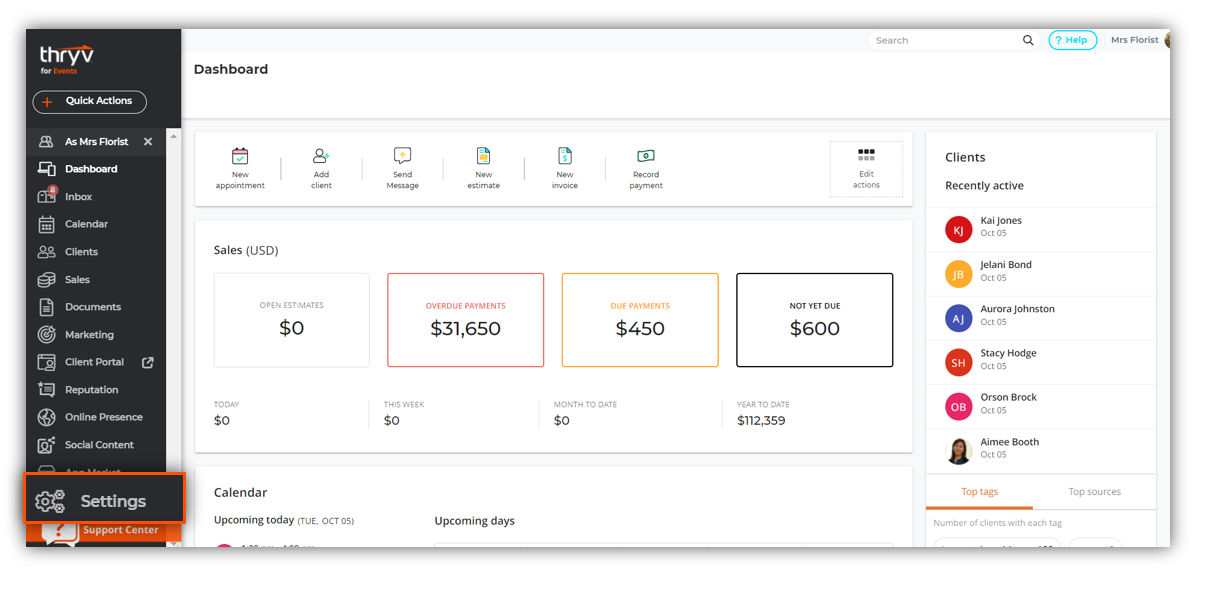 In settings, click on Auto Client Messages & SMS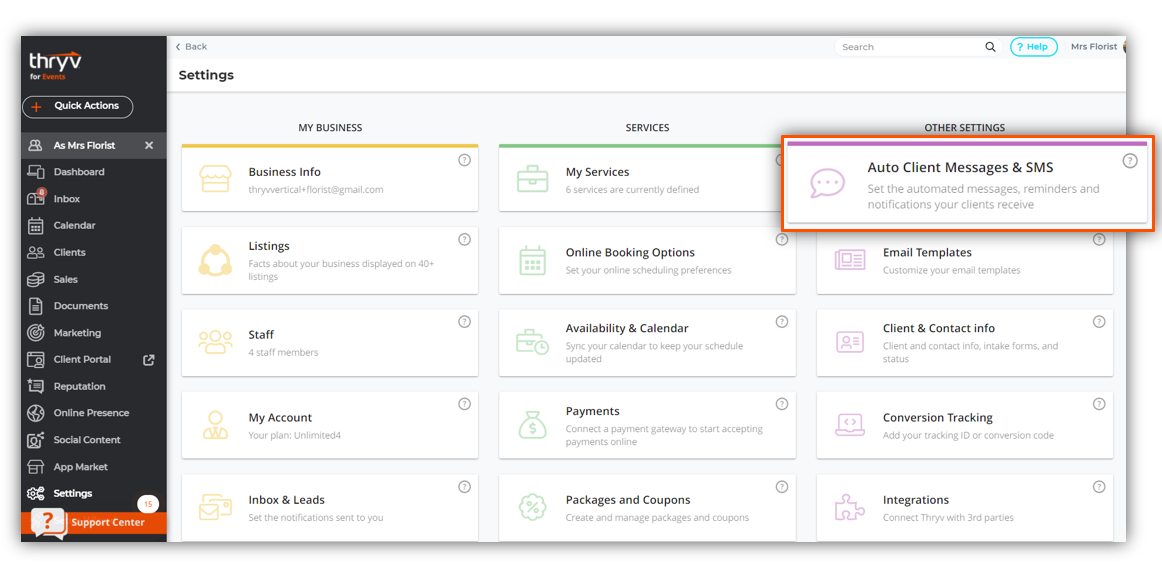 Next, navigate to Payments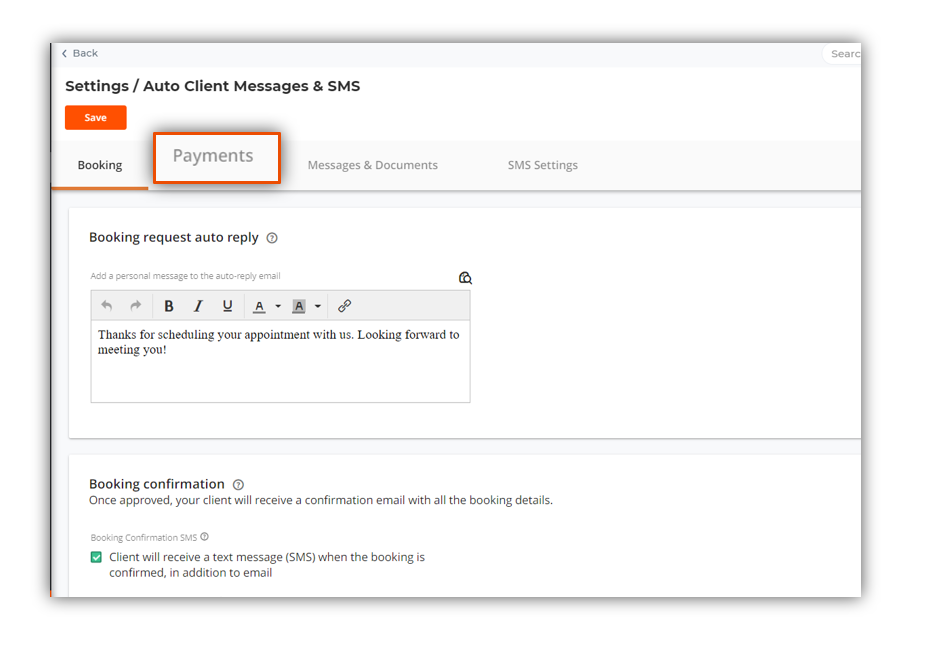 In payments, you can use the drop-down to Remind Me or Remind Client
Remind Me - will send staff member a Thryv inbox message and email that the client has an invoice due
Remind Client - will send client an email and, if selected, a text message (SMS) that their invoice is due
On the 2nd drop down, select the timing at which you would like the reminder to be sent.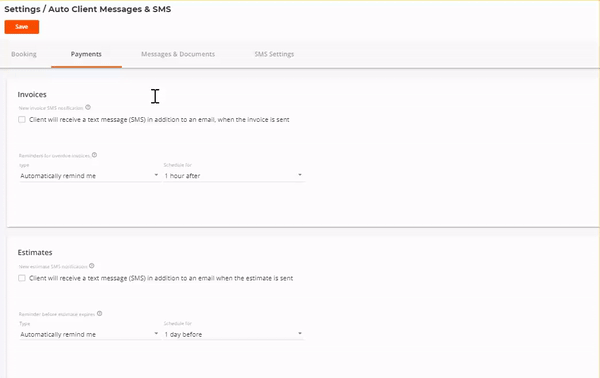 In the Text Box, you can customize exactly what your reminder will say.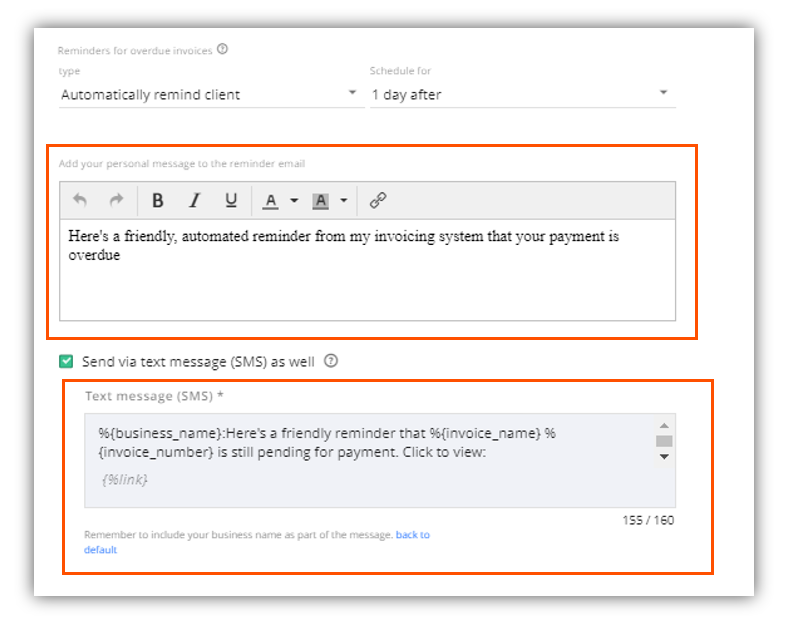 Clients will be sent reminders based on these settings according to the invoice due date.
Looking for a guide to changing the default invoice due date? Click Here!