Once you have created your group event and added occurrences to your calendar, you can start registering your clients for your event. You can invite them to register, or you can manually register your clients.
If you wish to register attendees yourself, select the Register Clients button.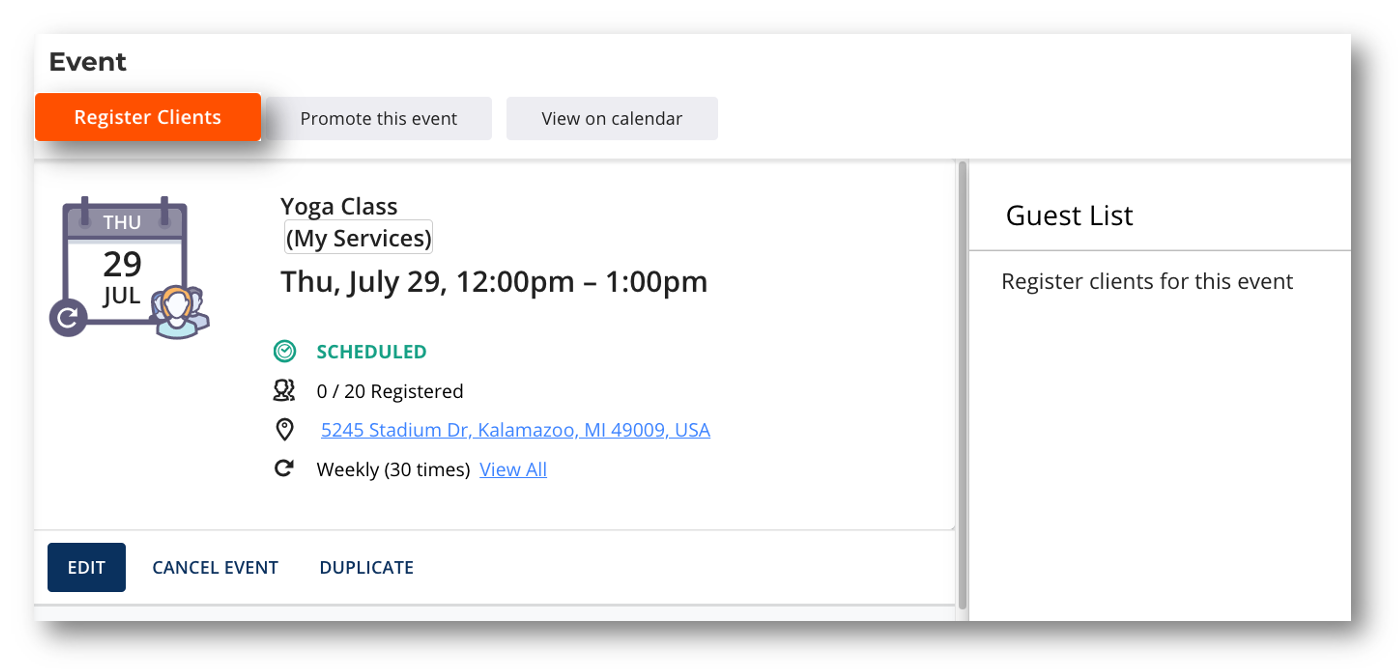 You can then choose if you'd like to invite specific clients to that specific occurrence, or all occurrences in the group event series.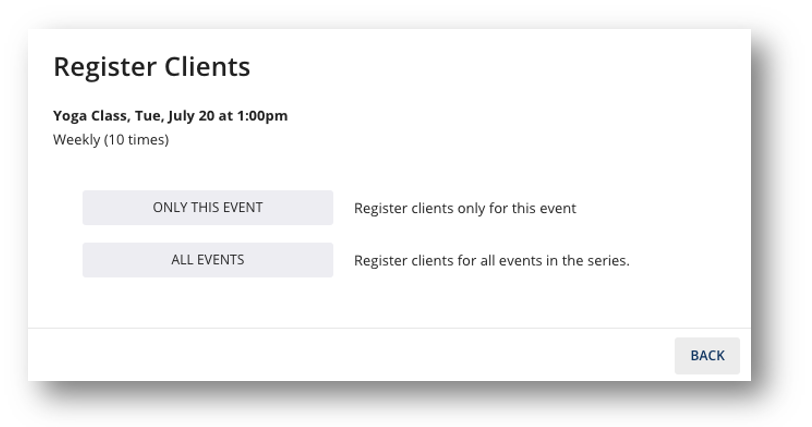 You can register clients individually, or by tags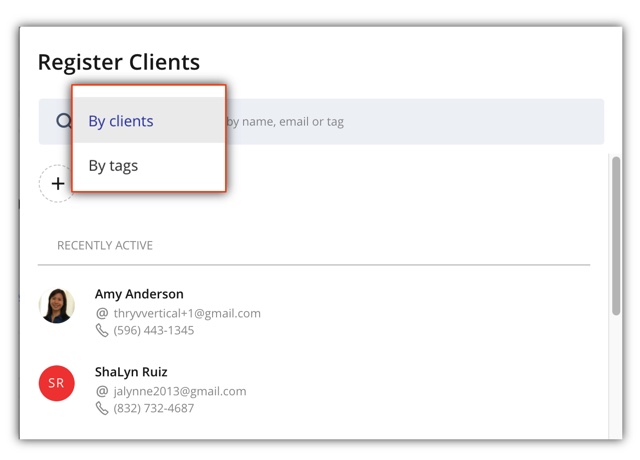 When registering by client, you will be allowed to choose multiple clients at one time.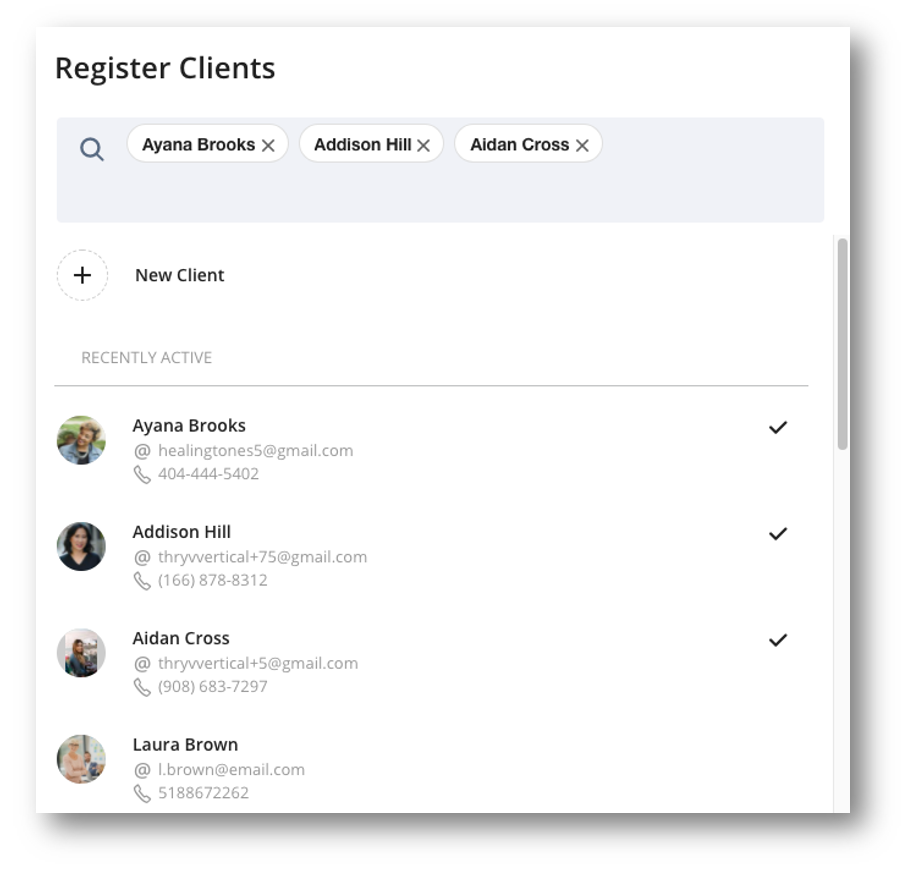 Once you select your client(s) to register, select Continue to add a note with your invitation, and then choose Send.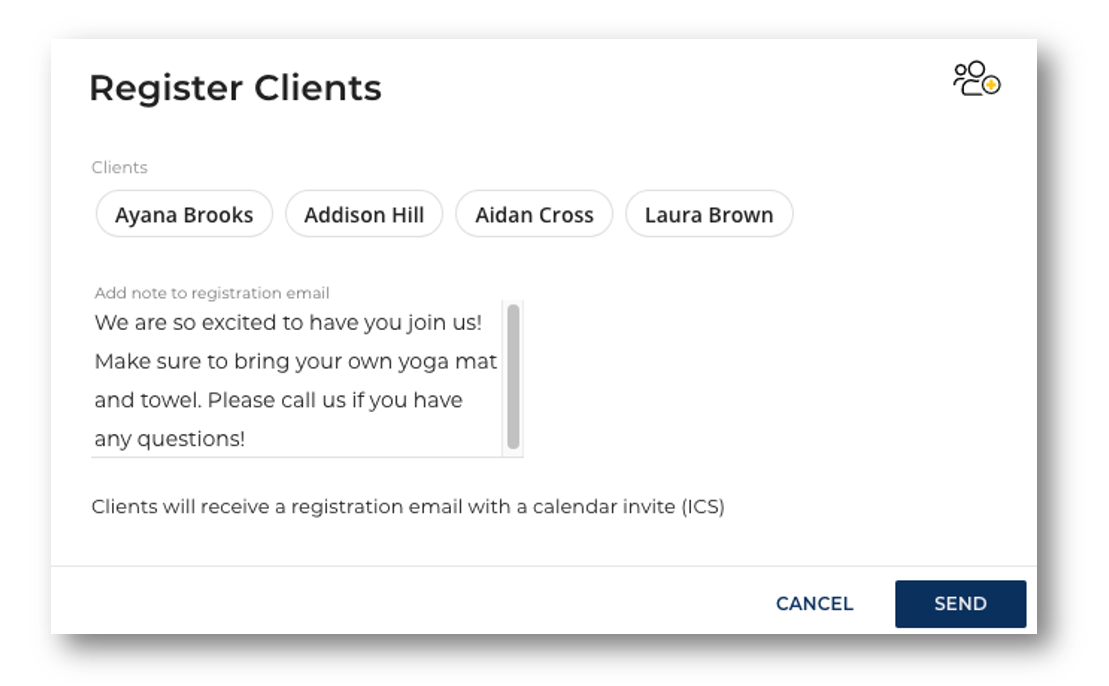 Once you select Send, the client(s) will be automatically registered and receive a notification via email and SMS Text (if SMS text for bookings is enabled in your account).

Client Group Event Registration SMS Notification: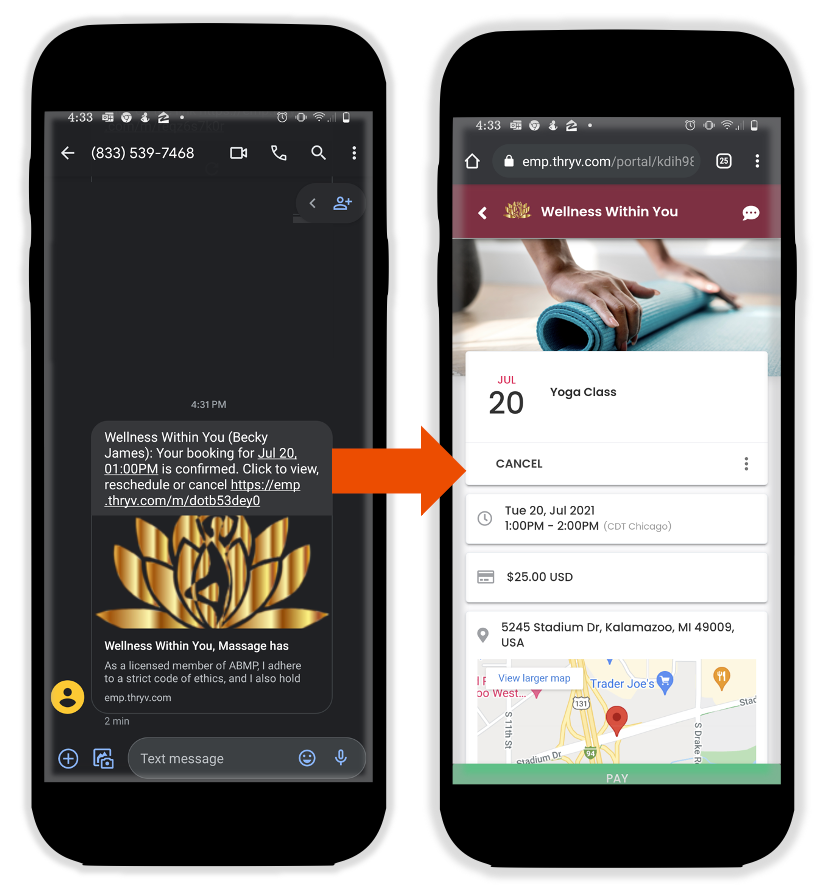 Client Group Event Registration Email Notification: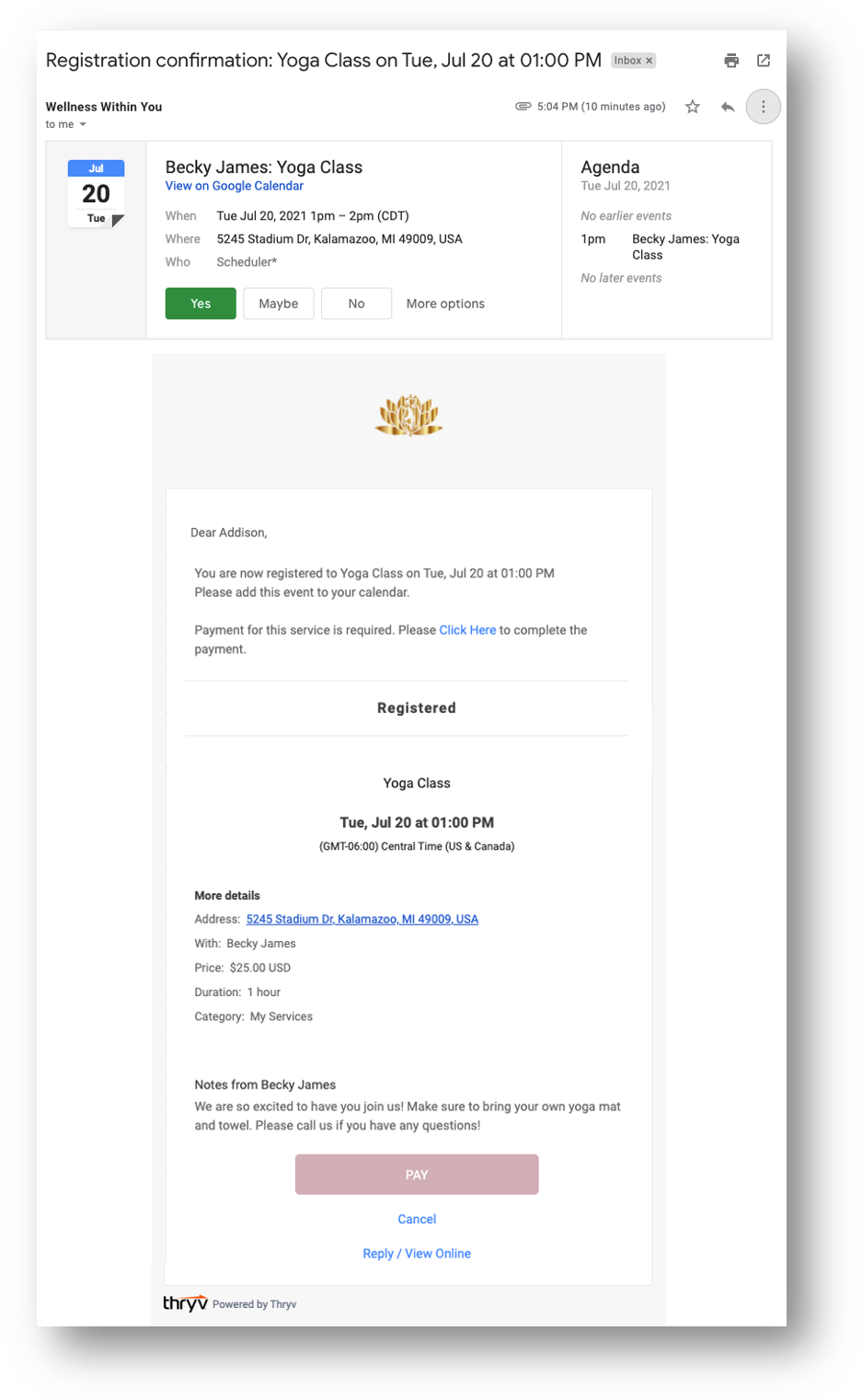 You can also register a client from their contact card. Select the client from your client list, then select New > Register to event > Select the Event. If the client needs to be registered for the group event series, select the check box to register client for all events in the series.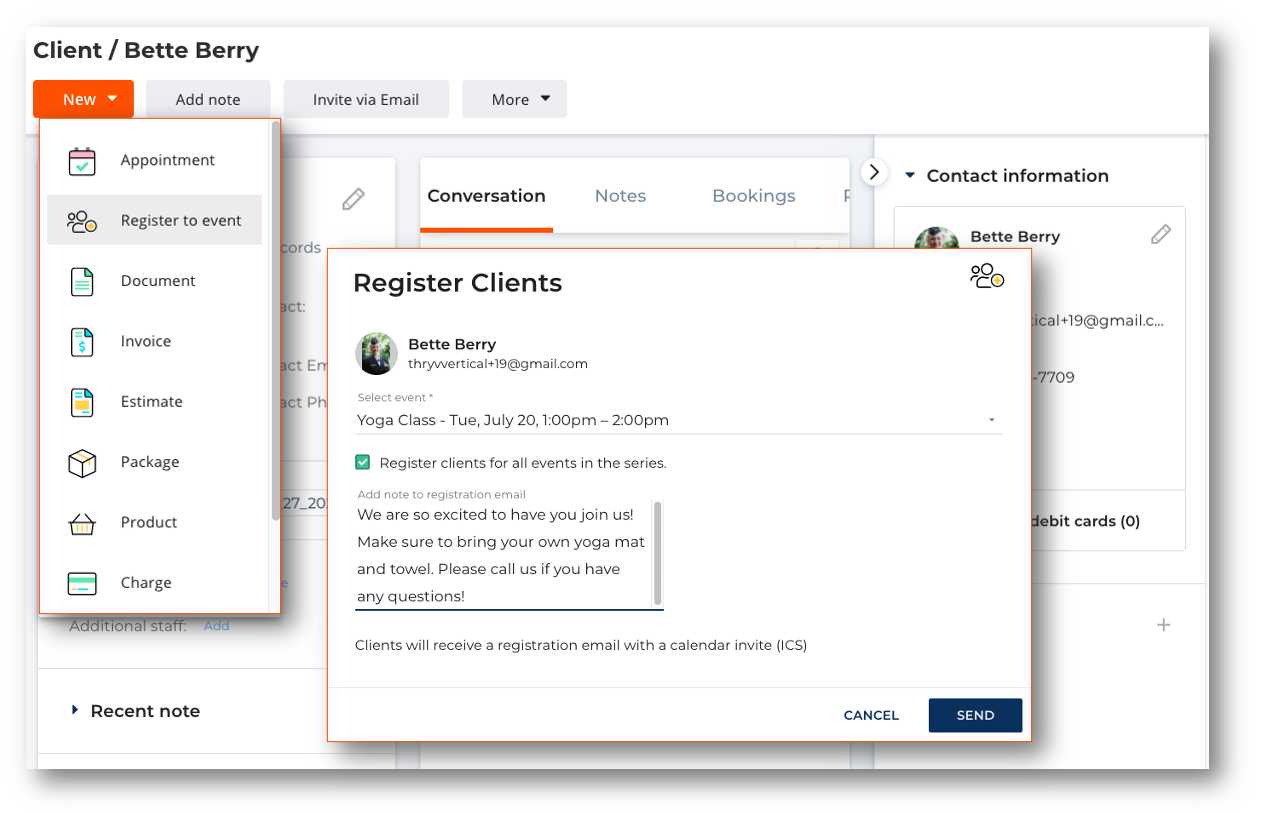 Once the client is registered for a group event, they will show on the guestlist for that event.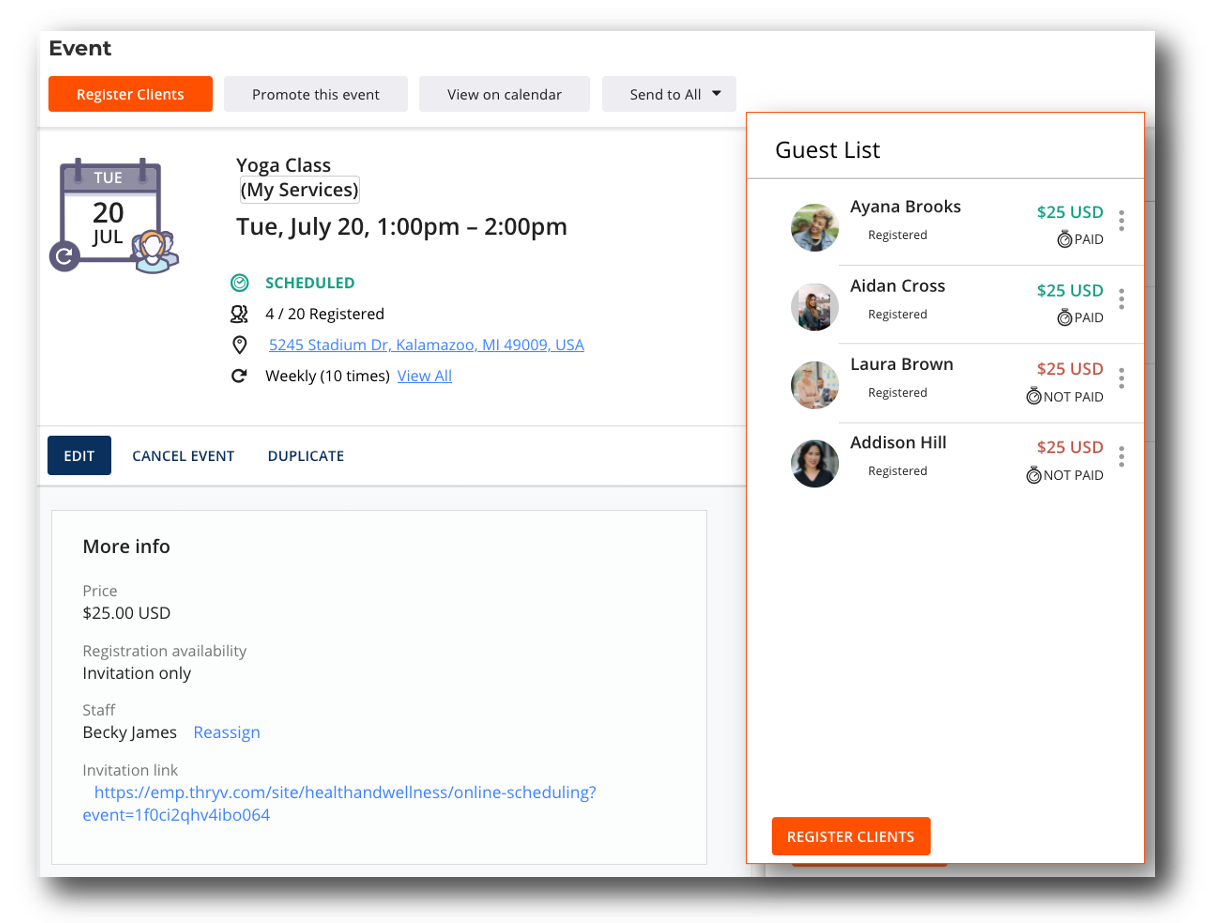 Once your clients are registered, you can go start managing your event occurrence. To find out more about managing your event occurrences, check out this article.