This article is for users that have a Thryv account. If you have do not have a Thryv account, go here for assistance.
ThryvPay Mobile App Guides:
ThryvPay Mobile Navigation
Article Content

ThryvPay Mobile App Home Screen
From the Home tab in the bottom left-hand corner, you will see your latest activity. This will include the last 20 payment requests, all sent requests, and all payments received. It will also display the last 7 days' worth of transactions in a bar chart on the top of the screen.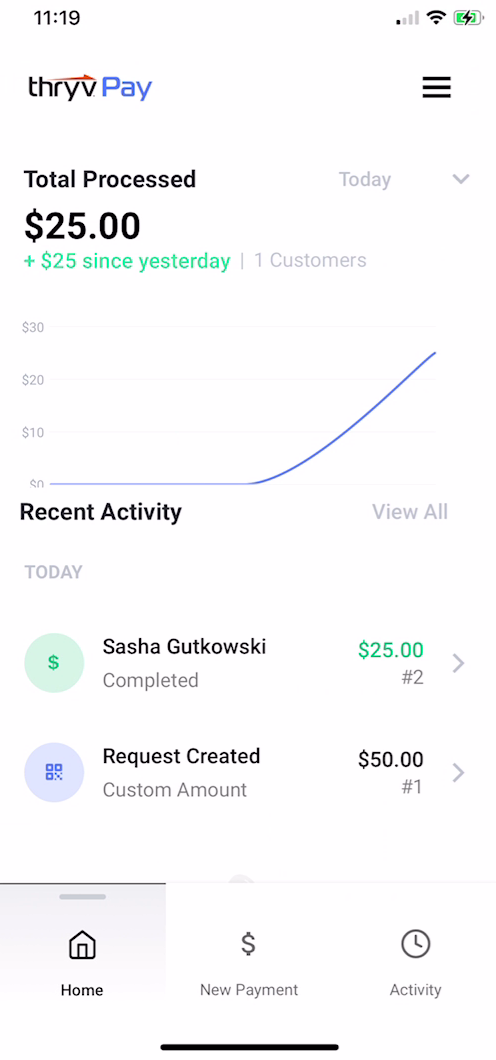 ThryvPay Mobile App Activity Screen
The activity tab filters your transaction data. The Activity tab is in the bottom right-hand corner of the app and displays the following tabs:
Open requests
Upcoming Scheduled payments
Paid transactions
Refunds
Disputes Coming Soon!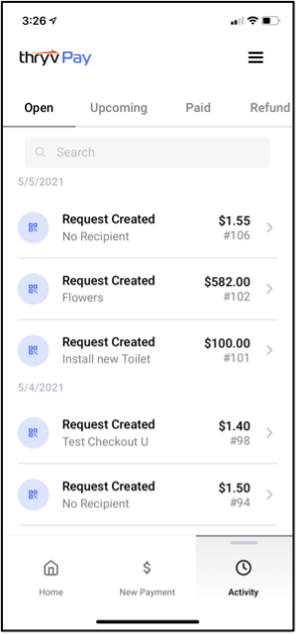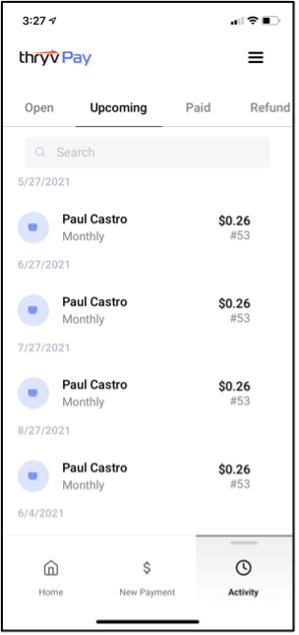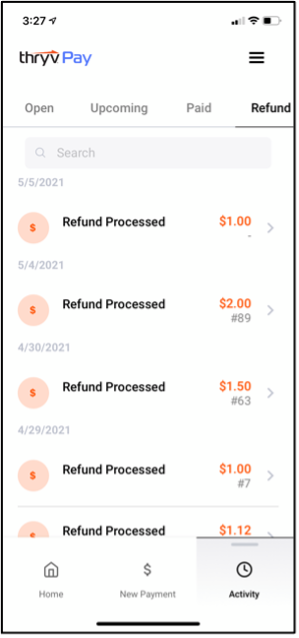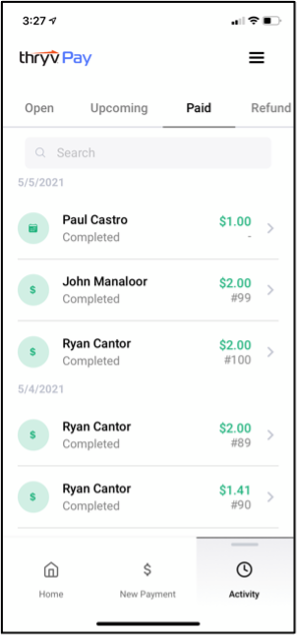 Paid Transaction Details
Paid transactions will display the following information in the ThryvPay App

Customer details, transaction amount, transaction fee, deposit amount, convenience fee, tip, paid on date, created on date, payment method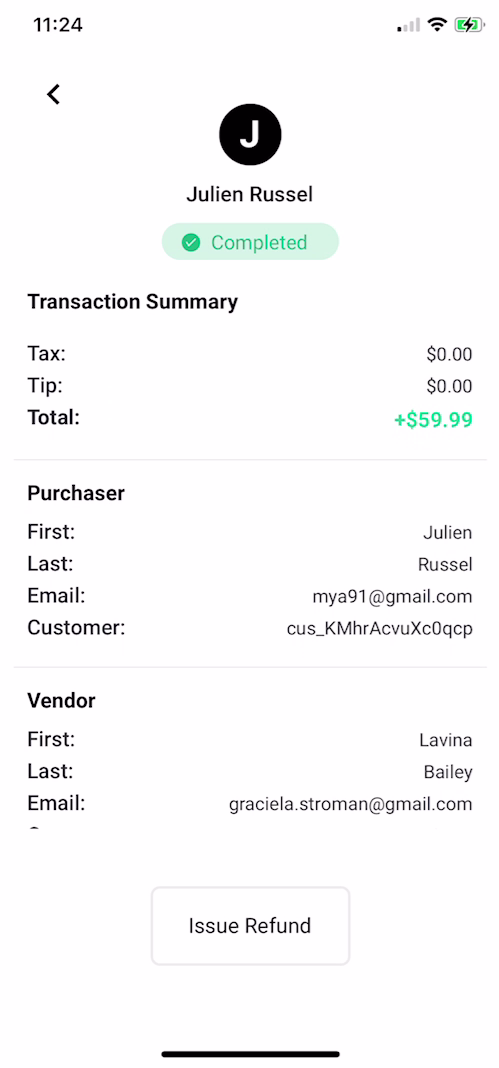 ThryvPay Notification Center
The ThryvPay notifications can be found by clicking on the Bell icon along the top right-hand corner of the screen
ThryvPay Mobile App Notifications
Welcome to ThryvPay!

Congratulations, you are provisionally approved!
During this initial period, transactions processed will experience a delay in depositing to your bank account. Instead of next-day funding, funds will be sent to your bank 5 business days after the transaction clears. This is a standard process for all new customers to a new payment processing service. It protects your business and ThryvPay. During this time, your account is limited to processing credit cards only. The fastest way to expedite the final approval process is to begin using ThryvPay to process your everyday business transactions. Once we finish the approval process, transactions made will fund the next business day and your account will be able to accept ACH payments.

Deposit

We just deposited $$
$##.## was just deposited into your account.

Deposit Failed

Your deposit for $##.## failed.
Please go to Settings and update your bank account information so that we can deposit your funds.

Dispute

Oh no, you have a new dispute
You have received a new dispute/chargeback for transaction #xxxxx for $##.##. Please gather all pertinent details (customer information, invoice details, payment details, customer history, or communication) regarding this purchase if you wish to challenge the dispute. The bank has issued a refund to the customer. Please send all the transaction information to ThryvPay Support at Thryvpayapp@thryv.com and we'll gladly help submit on your behalf.

Dispute Lost

Oh no, you have either accepted the dispute or the customer's bank has decided in favor of your customer.
If you would like additional details, please contact ThryvPay Support at Thryvpayapp@thryv.com.

Dispute Won

Congratulations, you have won the initial dispute!
Your customer's bank has accepted your challenge at this time and your transaction will be reinstated and recharged. This is not a guarantee as the customer may rechallenge the transaction, which will open the dispute again. For more details, please contact ThryvPay Support at Thryvpayapp@thryv.com.

Failed Scheduled Payment

Oh no, it looks like XX's (name, email or number) payment of $xx.xx failed due to xxxxx (transaction failure code).
Please contact the customer to update their payment method.