Managing a Client's Package
Adding & redeeming packages for clients in Thryv is super simple & quick. This article will show you how to add/sell a package to a client manually, customize a package for a client, and redeem credits on a package, i.e. notate that a portion of the package has been used.
Article Content:
Add a Package to a Client
You can manually add a package to a client.
Navigate to Client, then find their client card contact.
Switch to the Payments tab of the client card.
Select +Add Package

Select the package the client would like to purchase
The default price and expiration period for this package will pull from the package settings, but they can be altered by you. Any edits made to the package would be for this client only.
Select Add.
Once the package has been added, the next screen will allow you to charge a credit card (if you have a payment processor connected), or you can record a payment.
*Note: Online payment for packages is not available with the payment processor Braintree. If you have Braintree connected as your payment processor, you can use packages, but you will be unable to offer online payment.
The package will appear under pending payments if no action is taken on this payment screen.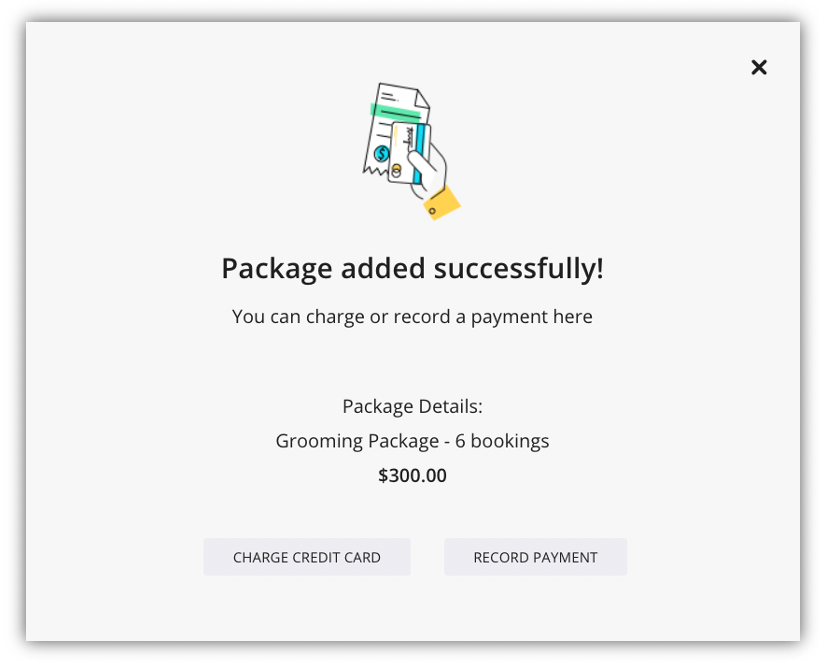 The client will receive an email, notifying them of their new package and inviting them to book a session.

Customize a Package
You can edit a specific client's active package.
Navigate to the Clients tab, then select the client card contact.
Packages will appear under Activity Highlights
You can also switch to the Payments tab of the client card.

If the package has already been paid for, it will show up in Payments Received. If it has not yet been paid for, it will show up in Overdue & Due Payments

Select the package

icon to bring up the screen for that package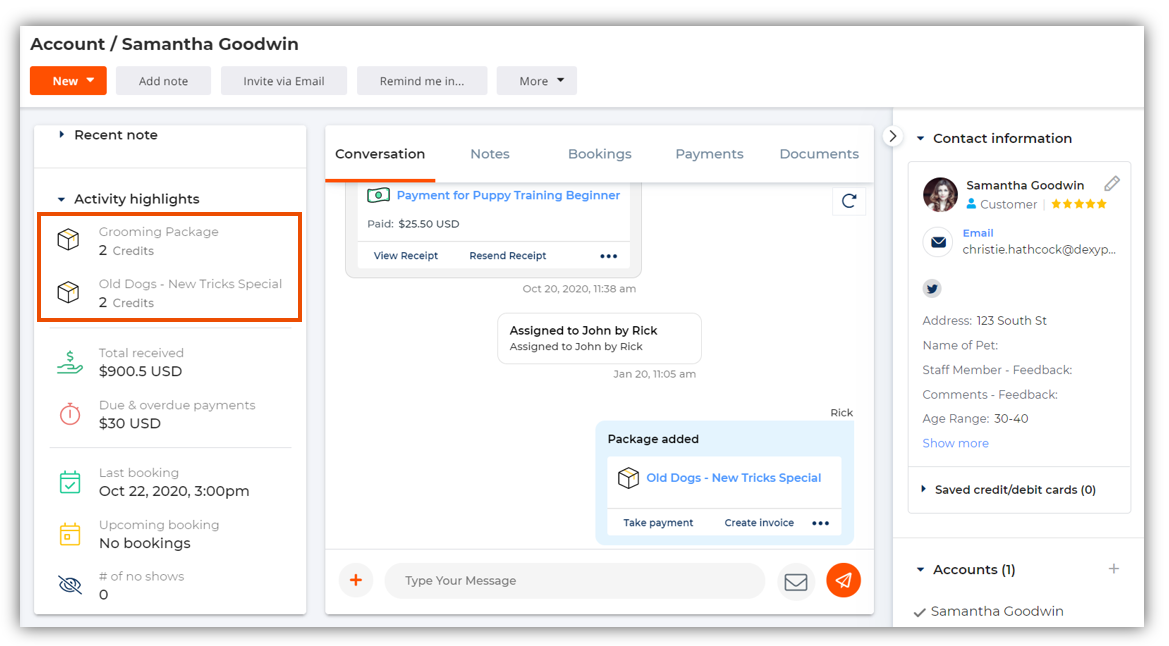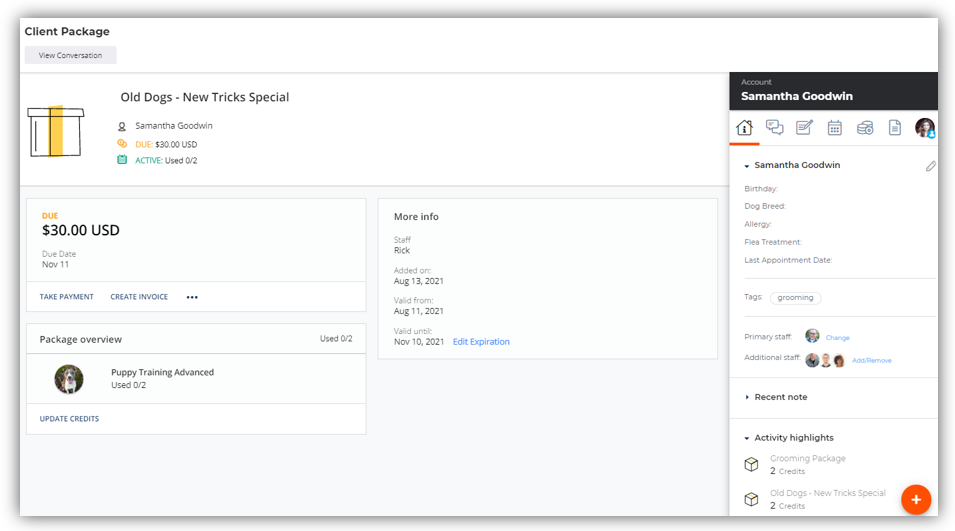 From the client's package details, the following can be edited:
Change the Package Expiration date.

Select Edit Expiration to adjust the end date of the package.

Manage the payment.

Click Take Payment to charge a credit card (ThryvPay, Square, and Stripe-enabled only), or to record a payment (cash, check, or other).
Create Invoice to create an invoice and send it to the client. Invoices can be paid online and

it is possible to set up payment reminders for invoices.
Click on the Tri-Dots for more options:

Cancel Payment Request
Edit Payment Details will allow you to adjust the amount due.

Edit credits.

Select Credits to change the number of credits available for use.

This will not change the number of appointments used/redeemed.
Redeem a Package
Once the package has been purchased from the package menu or added to the client manually on the client card, the package can be redeemed. A package can be redeemed by the client or a Thryv user.
How a client redeems a package session:
A client will be given the option to redeem their package when booking a service or registering for a group event that is related to their package.
| | |
| --- | --- |
| Registering for event on desktop: | Booking Appt. by phone: |
*Note - the package must be paid in full before it becomes active and displays as an option for the client to redeem
How a Thryv user redeems a package:
A Thryv user can manually redeem a Thryv package session for a 1 on 1 appointment or a group event.
1 on 1 appointment:
Navigate to the calendar tab, click on the appointment, then select redeem package.
Event
Navigate to the calendar tab, click on the event, then under the attendee's list, select the downward-facing arrow, next to the client's name. Select redeem package.