Sales
Get your estimates, invoices & bookings out to your clients faster and most importantly get paid faster with Thryv Mobile Sales capabilities.

Take action on your estimates, invoices & bookings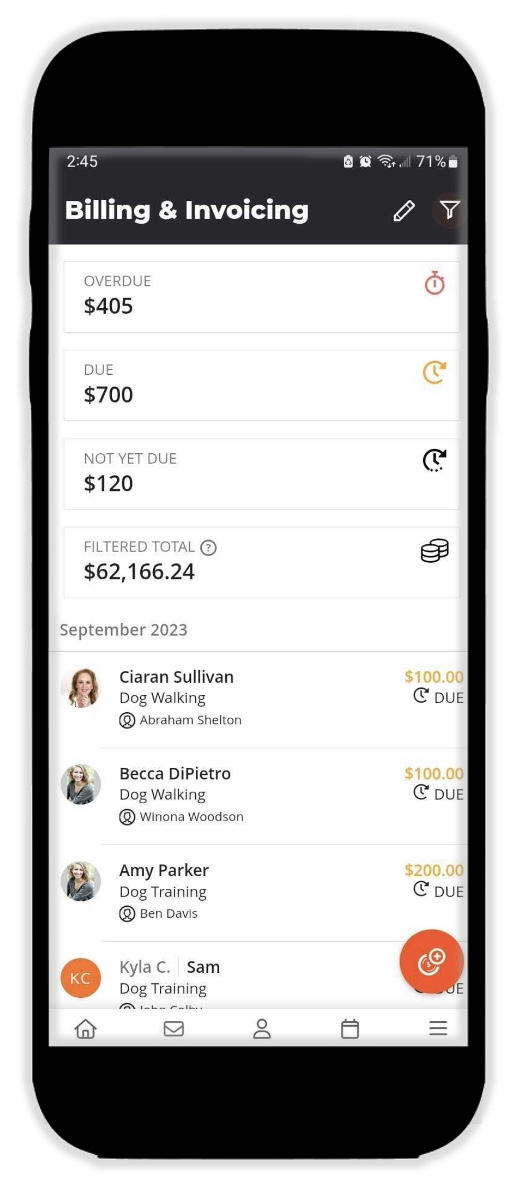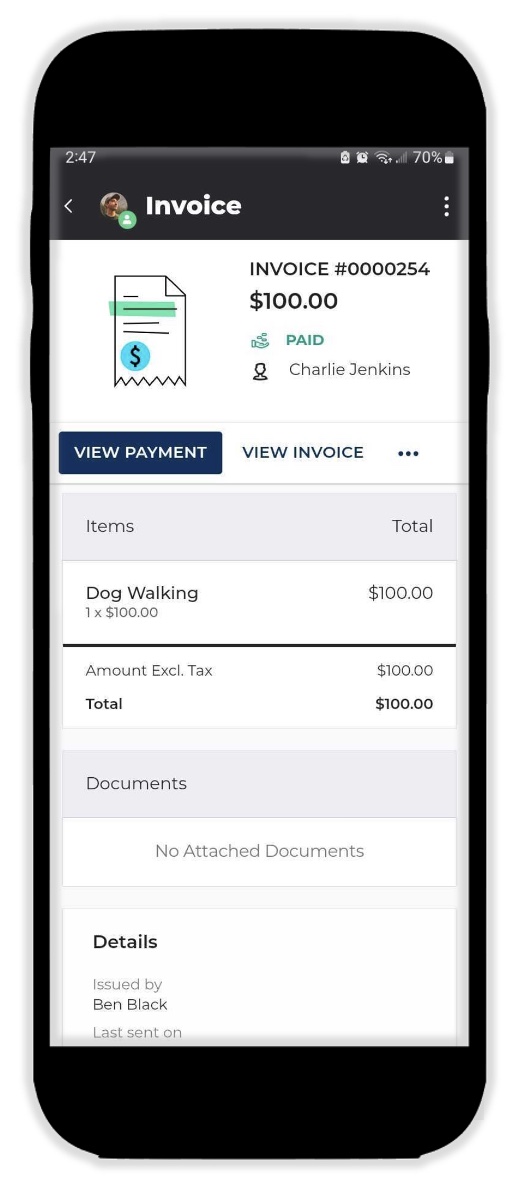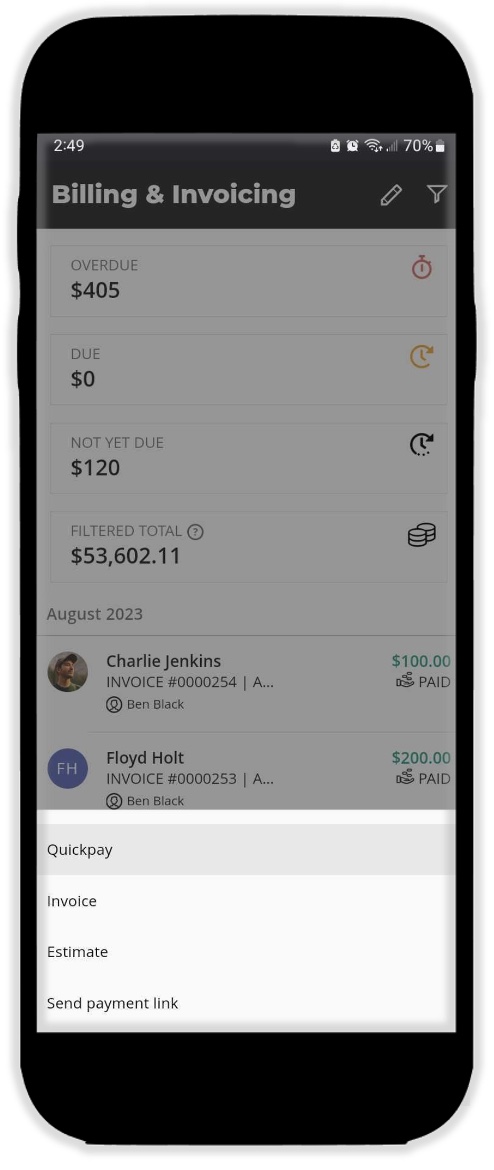 For more info visit our Sales articles.
Create an Estimate/Invoice on Mobile
First, tap the New icon in the lower right.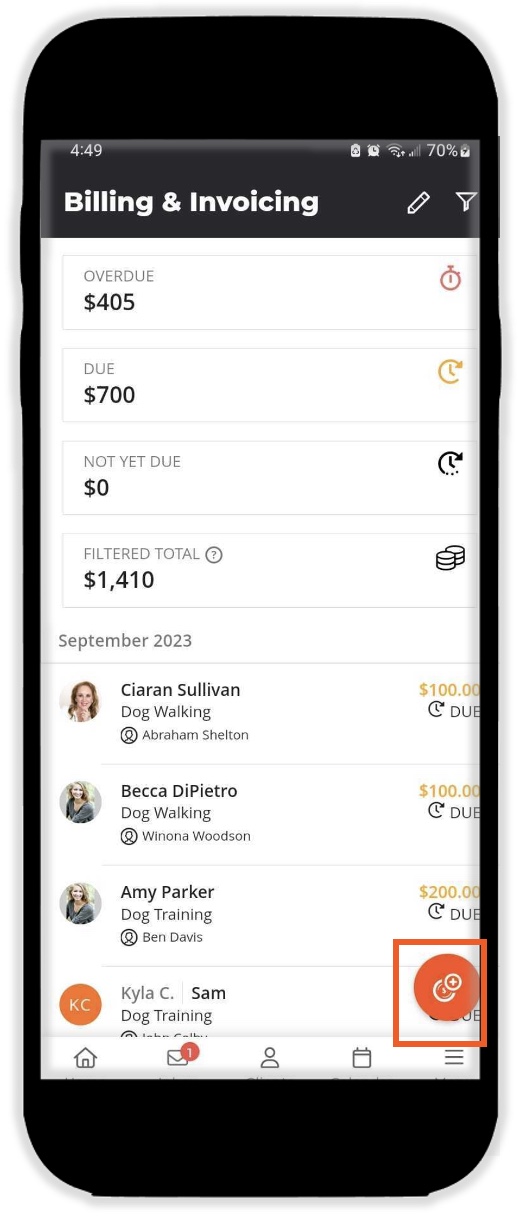 Select Invoice or Estimate, as appropriate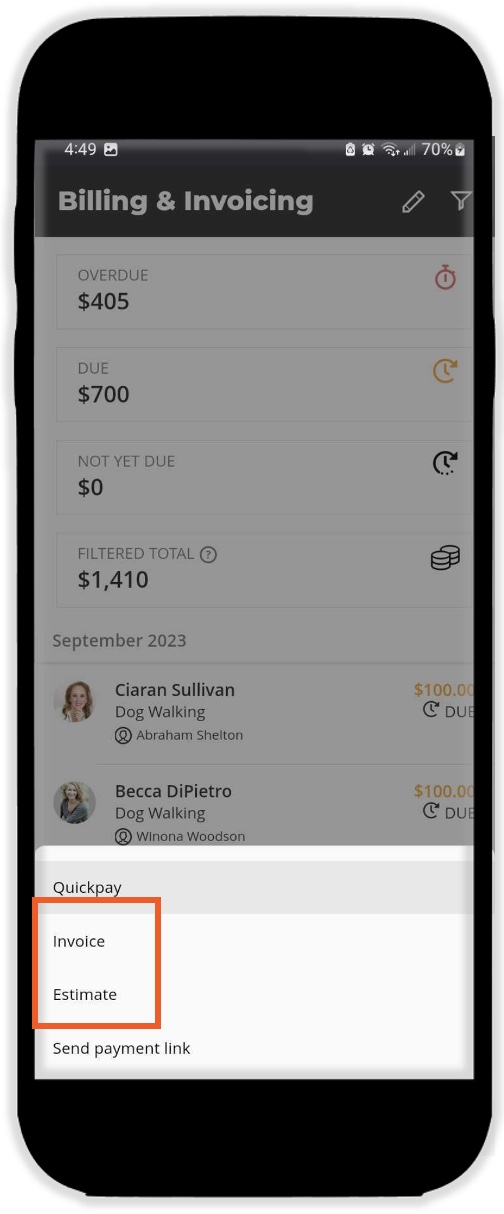 Choose your Contact or Add a new Contact by choosing the + button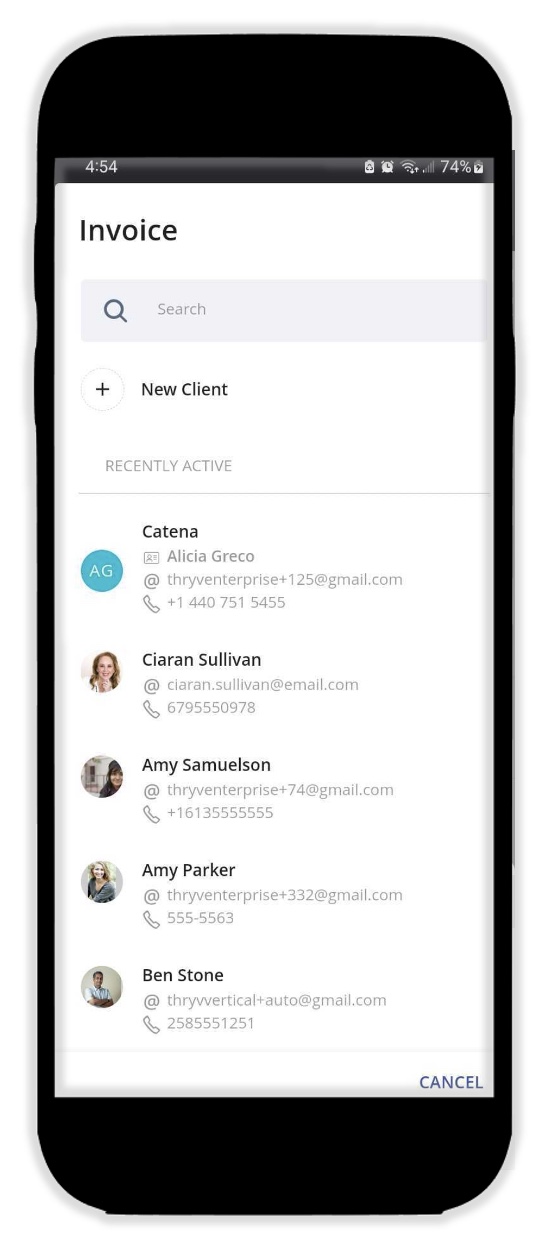 From here, create your Invoice or Estimate the same as you would on desktop. Click Here for a full guide to sending Invoices, or Click Here for a guide to sending Estimates
Interested in utilizing your quick-pay feature? See this article.
Do you have some great ideas or maybe even some questions about using this feature in Thryv? Click Here to learn how to leave your feedback!