Configure your Services to make it easy for your clients to do business with you.
This article will cover the areas of Services Configuration: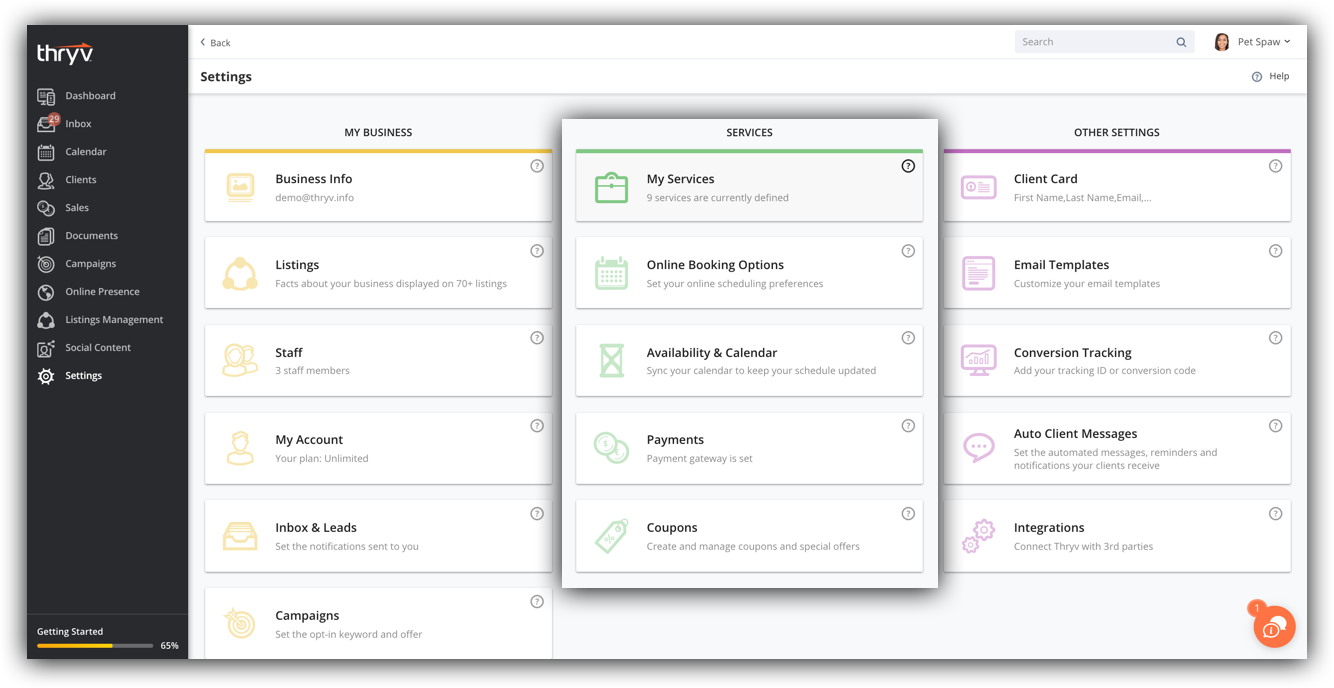 You are also able to set events and add locations during the
Setup Wizard
. There is an option to set up both one on one appointments and events, add a location, and show pictures for the default services based on the vertical.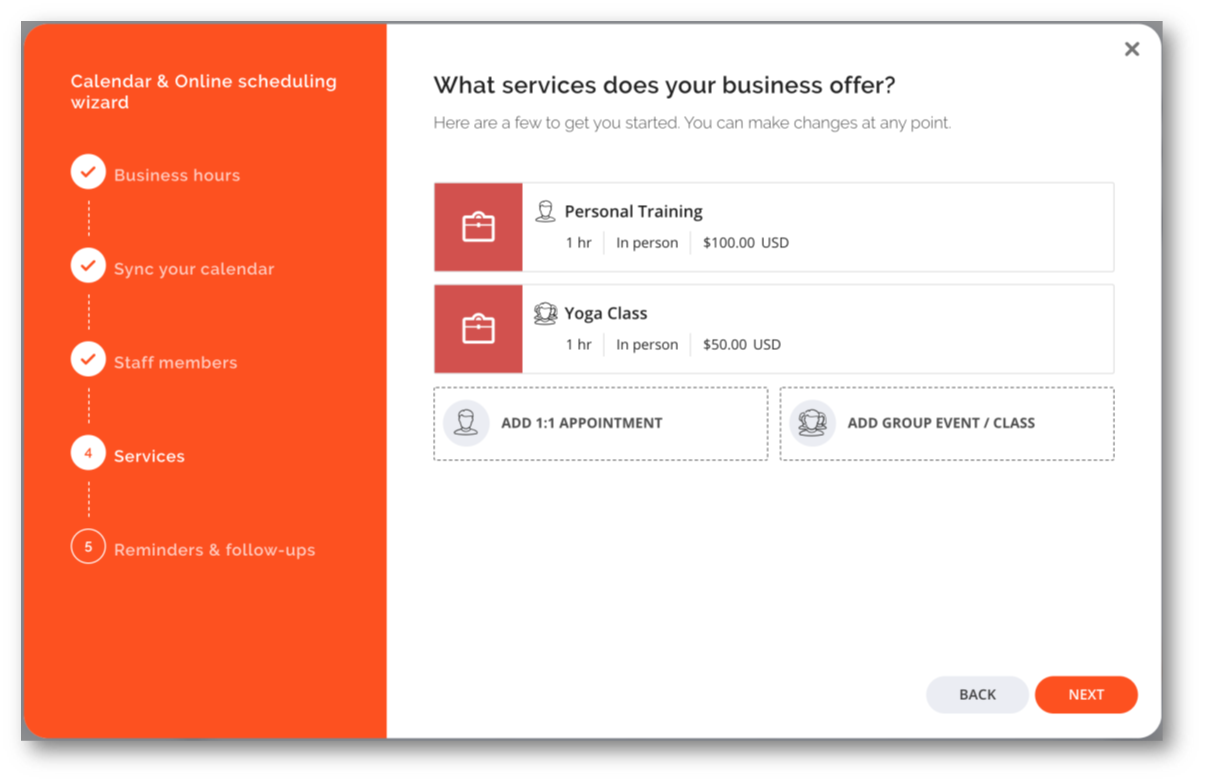 My Services
Adding Services
Categorizing services, so they display correctly to clients
1 on 1 appointments
Group Events
Number of attendees
Configure price for service
Ability to add pay at booking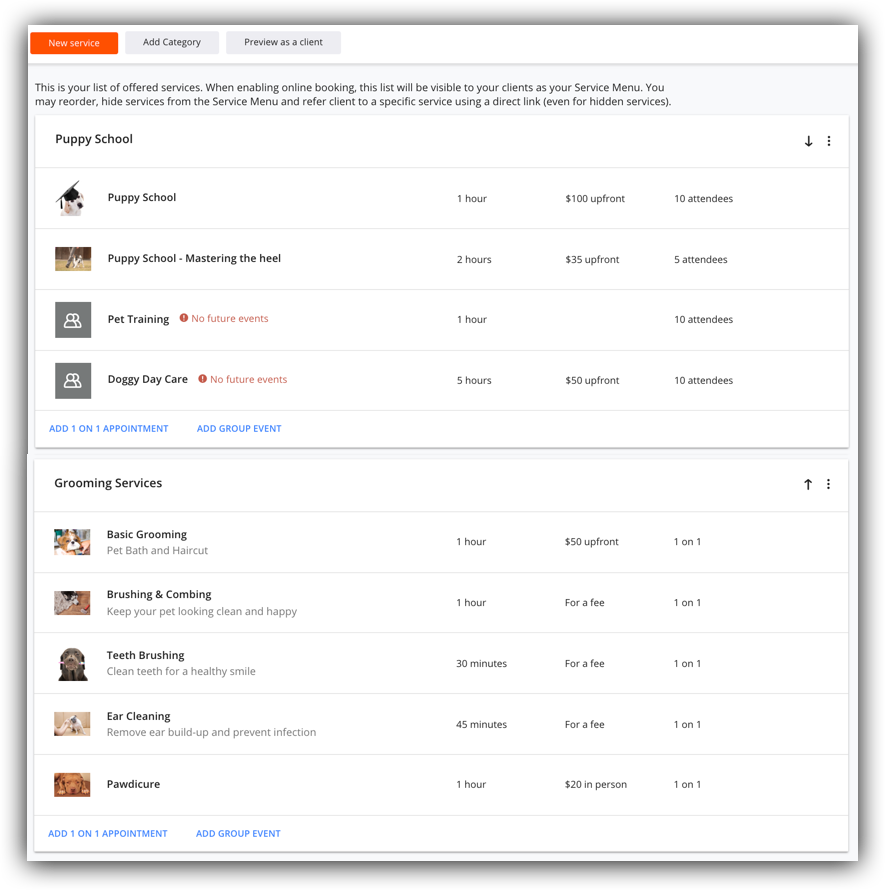 Online Booking Options
Booking Policy

Limit how far ahead a client can make an appointment
Offer online scheduling
Set up options on how to accept appointments (client can request a time slot or Thryv can automatically accept when time is available)
Notification setup (reminders)
Setting up limitations on future bookings
Setting for acceptance of Terms & Conditions
Link to Terms & Conditions text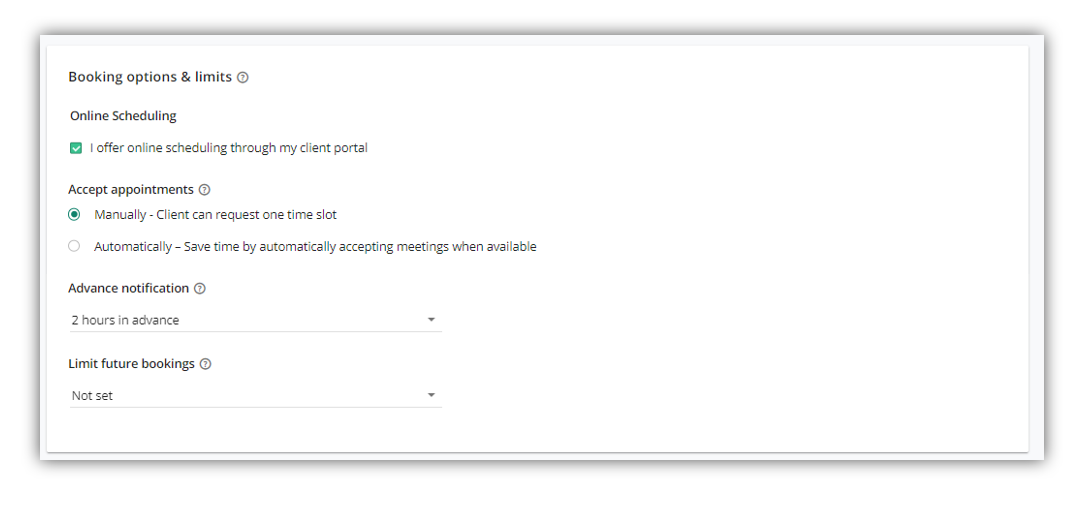 Display options

Setting for displaying categories and services all at once or allowing the client to select a category then display
Setting for whether you want service before staff member on online bookings or staff member then services
Ability to add a title to the service menu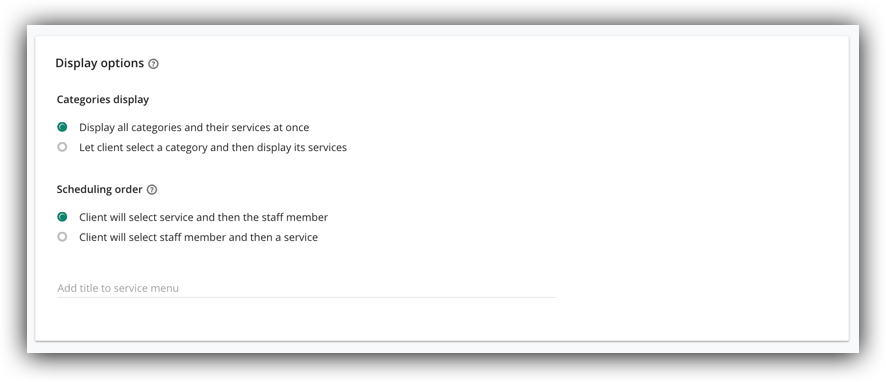 Availability & Calendar
Time zone setup
Use local time (All appointment times displayed to your staff and clients will be in your time zone vs. having individual time zones for staff)
Time format selection
Calendar increments to show (e.g., 30 minutes, 1 hour, etc.)
Links to business hours for staff
Payments
Credit Card Processing

Payment Gateway shows which merchant the account is connected to
Settings to enable clients to pay online with credit card

Estimates

Terms and Conditions text

Invoices

Terms and Conditions text



Coupons
Create and manage coupons, promote specific services or staff members and increase sales.
List of available coupons with their status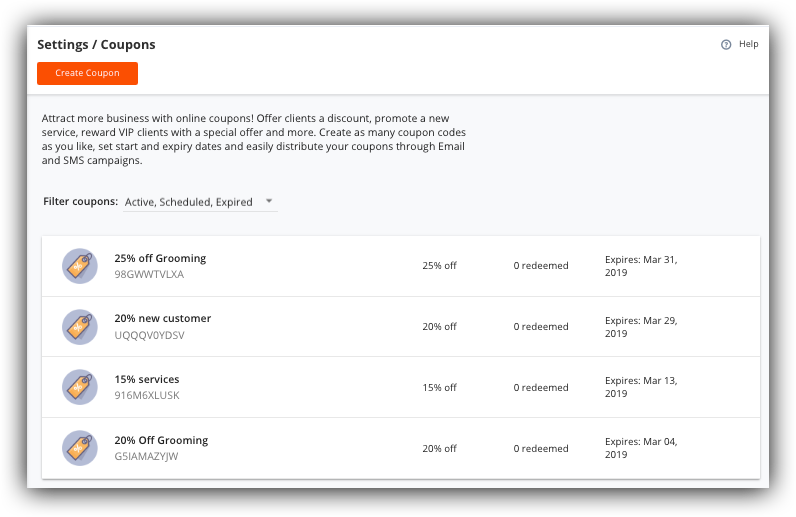 Ability to create new coupons

Create Coupon codes
Percentage off or Fixed amount
Valid from and to dates
Number of times a coupon can be redeemed
Coupons available for all services and staff or limit services and/or staff

For more info visit Coupons & Discounts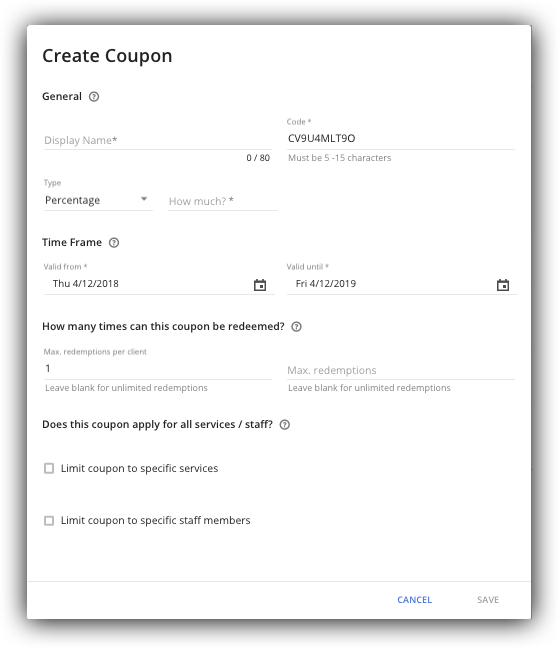 For a video walkthrough of your Service Settings, see below: