The system uses ThryvPay, Braintree, Stripe or Square to collect payments from your clients.
It means we rely on the most secure platforms in the world to process credit cards.
Your clients see the ThryvPay, Braintree, Stripe or Square logo and know they're in good hands.
The system never keeps your client credit card information without their permission.
It doesn't mean your clients need to have a ThryvPay, Braintree, Stripe or Square account - they can pay with any credit or debit card.
More information on payments.
To start collecting payments, you should begin with the following settings:
Navigate to Settings>Payments and set your Merchant Account:
Our current merchants are ThryvPay, Braintree, Stripe, Square & PayPal.
Make sure the Online Payments payment option is checked so your clients will be able to pay online.
Add a direct payment action on your Client Portal widget. Click here to learn more.
You can also create a payment button that will be set with a specific amount and paid for a specific service. Click here for detailed instructions.
Collect payments in advanced for scheduled services or appointments.
Or go to Payments menu and send an invoice to your clients.
Funds we collect on your behalf will be immediately transferred to your ThryvPay/Braintree/Stripe/Square account or bank account.
Here is the complete overview of all payment merchants currently supported by Thryv: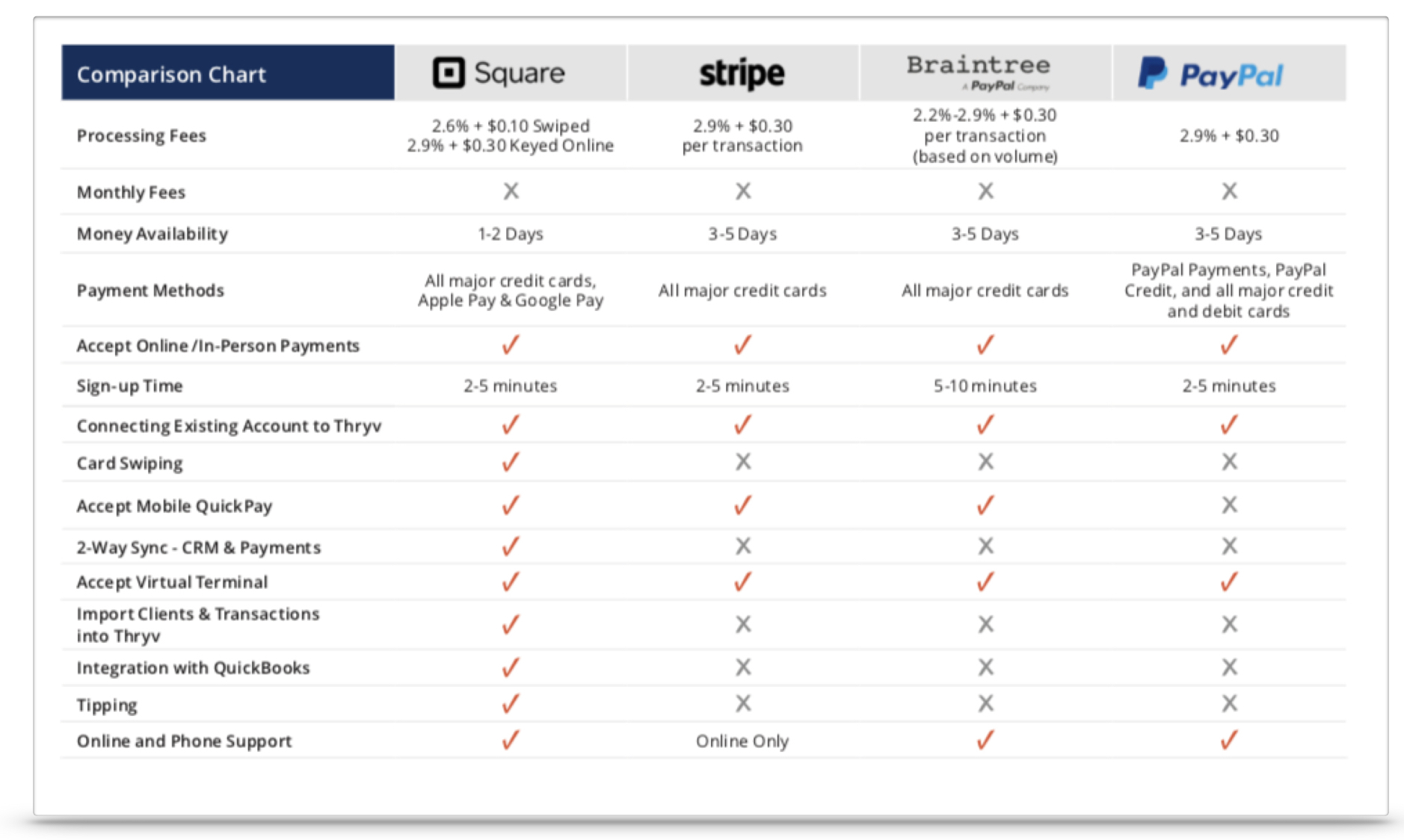 *Additionally for Square:
In person keyed in rate (if a card is entered manually): 3.5% + .15 cents
Do you still have questions about Payments? Join the conversation in our Community!