Thryv offers multiple templates for your invoice layouts. This guide will show you how to select your template.

To select or change your template, first navigate to Settings>Payments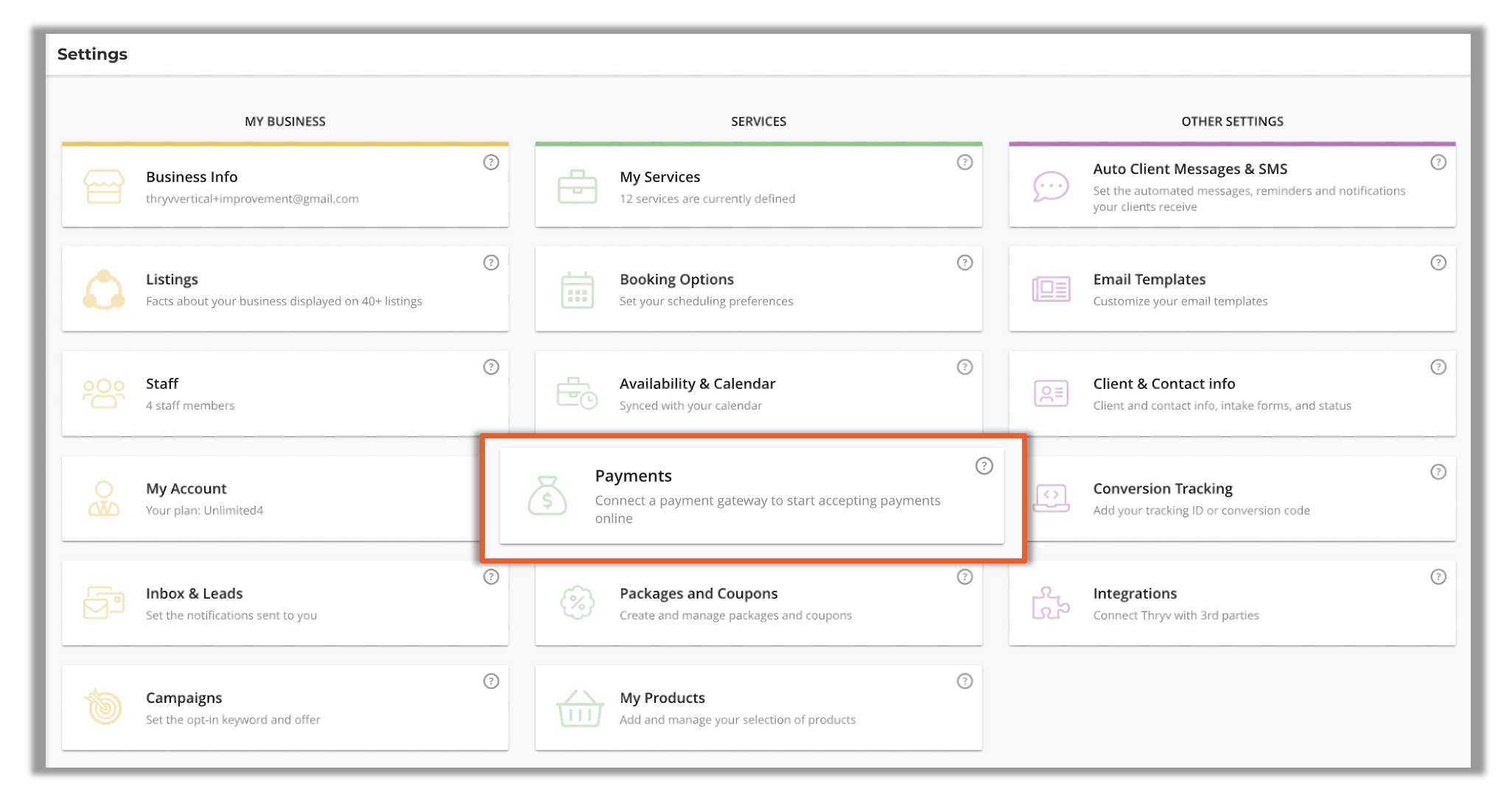 Next, select Templates

There are three available Layouts for your invoice template. Note that you can hover over a layout and click on the magnifying glass icon

for a full-sized preview.
Classic - this is the standard layout for invoices. You are able to customize the brand color and logo size
Styled - with this layout you can upload a cover image to be shown on your invoices
Letter (US) - This is similar to the Classic layout, however it is designed to be printed and mailed in a standard #10 single-window envelope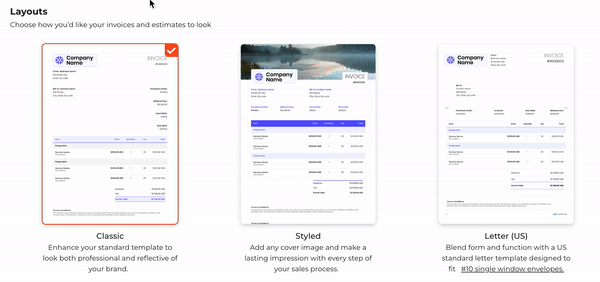 If your selected layout includes an image, click on the image to change it. You can upload an image from your device, or select an image from the Gallery. Once you've made your selection, click on Save
Finally, customize the Brand Color and Logo Size for your invoice. Note that your Business Brand Color is controlled in Settings>Business Info, Click Here for a full guide to setting your brand color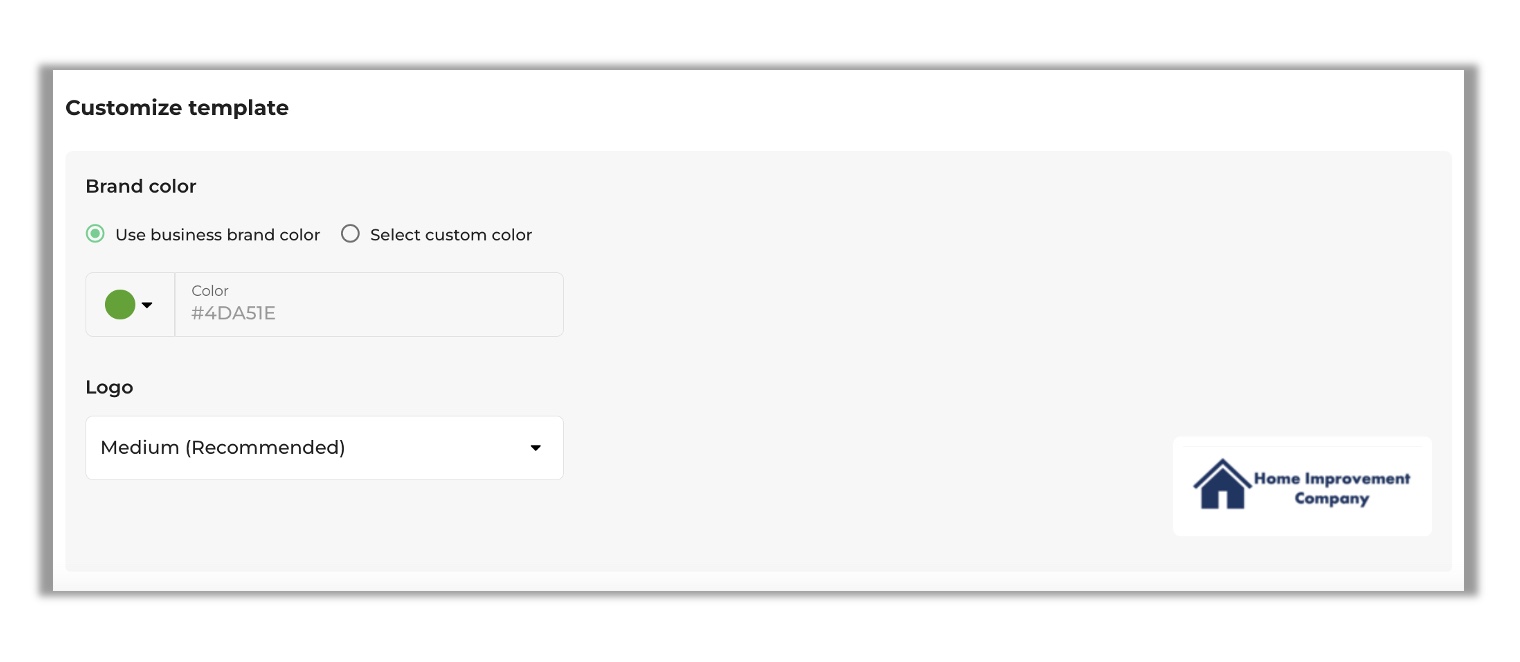 After making the desired changes, don't forget to click Save at the top of the screen. Any changes made to your templates will take effect on future invoices sent out.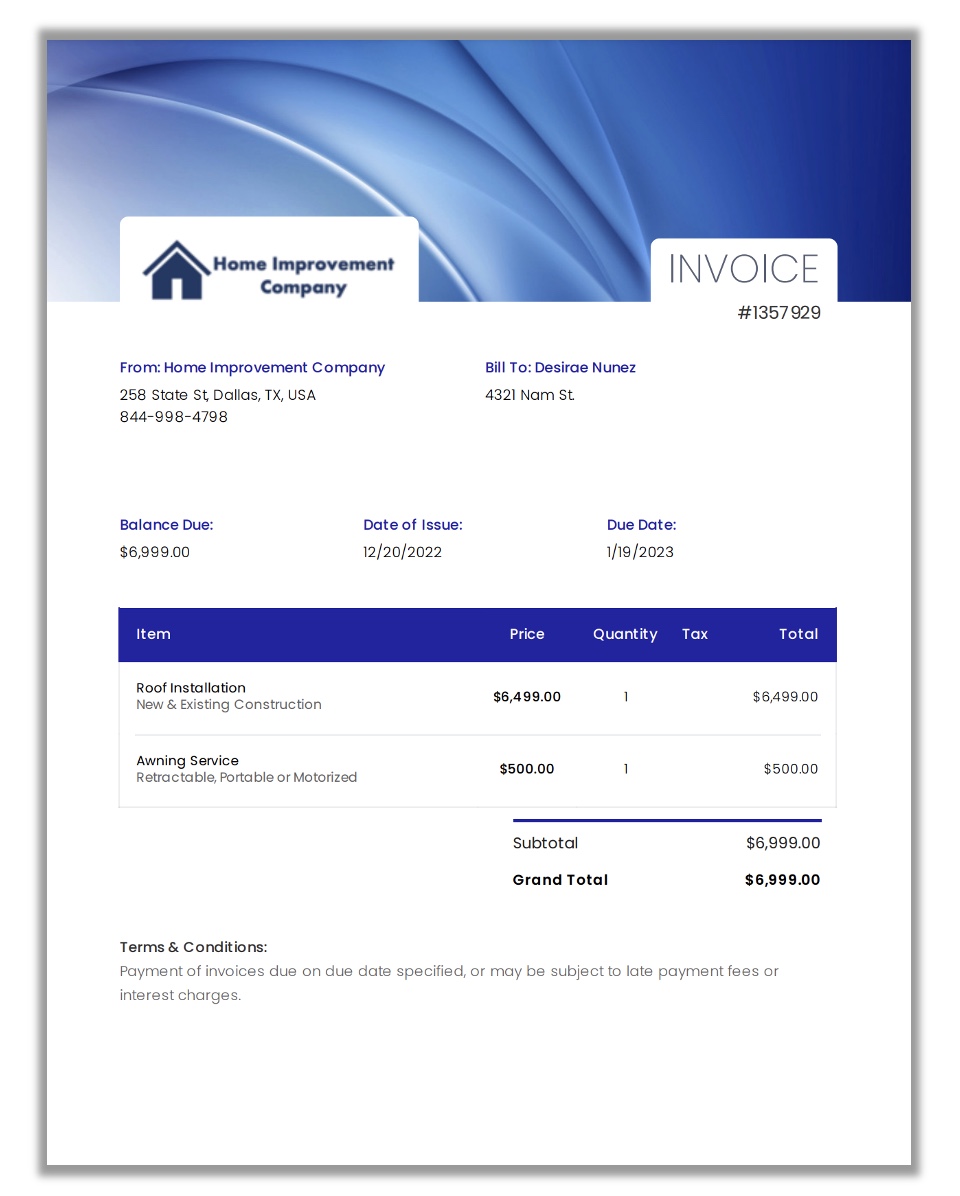 Now that you've got your template set up, ready to start creating invoices? Click Here for a full guide!