Ready to get organized and start setting up appointments with clients? This guide will show you how to make sure your Thryv calendar is set up exactly the way you want it, making it easier than ever to stay on top of your schedule!
Article Contents:
Set Up Your Staff Calendars
Your Thryv will have a separate calendar for each staff member. Appointments will be color coded to easily see which staff member is assigned to the appointment.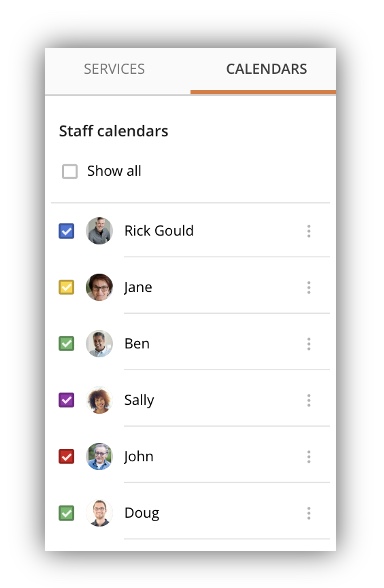 No additional steps are required to create a calendar for your staff member, all you have to do is create the staff account. To do so, click on Add A Staff Member below your staff members

Enter your staff member's name, email address, and select their Role. (Click Here for a full guide to Staff Role Permissions)
When you are ready, click on Add. Then, repeat this step for each staff member you want to add.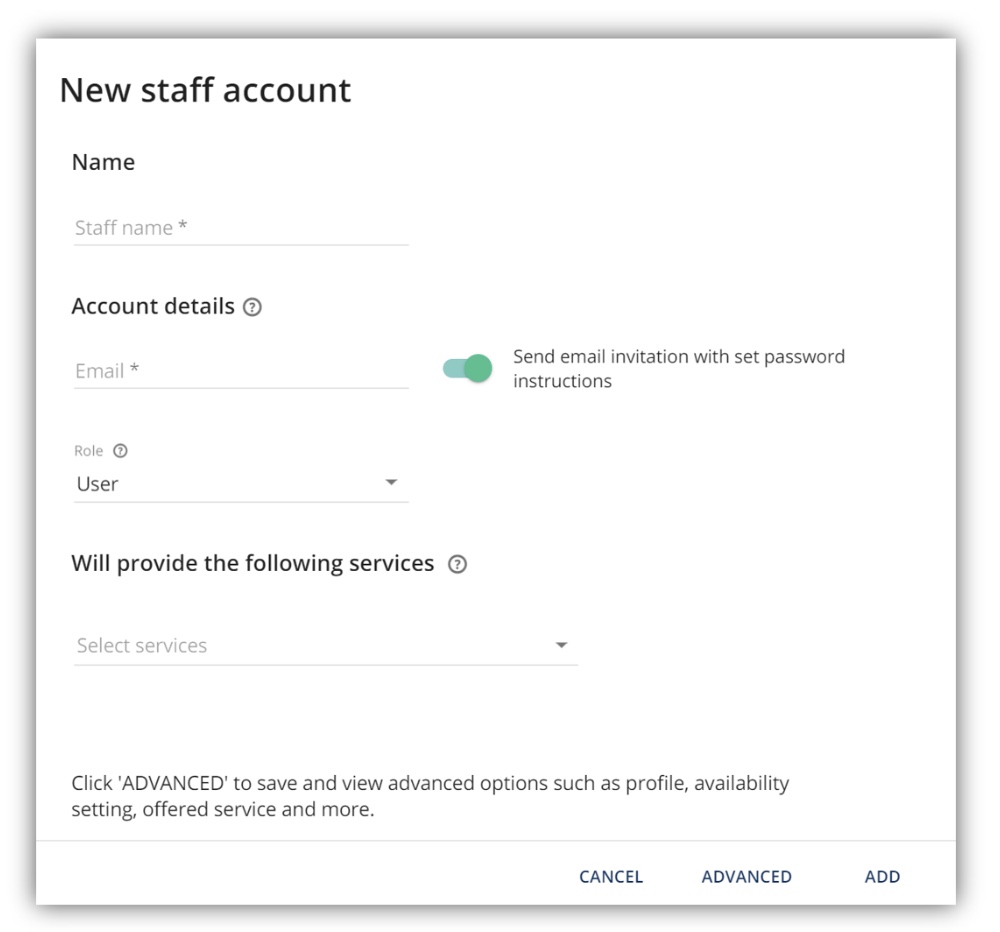 Note: This only covers a basic staff setup to get started. Click Here for a full guide to adding staff members
Add Your Services
The next ingredient to your calendar is adding your services. This will be the "menu" available to your clients for different appointment types.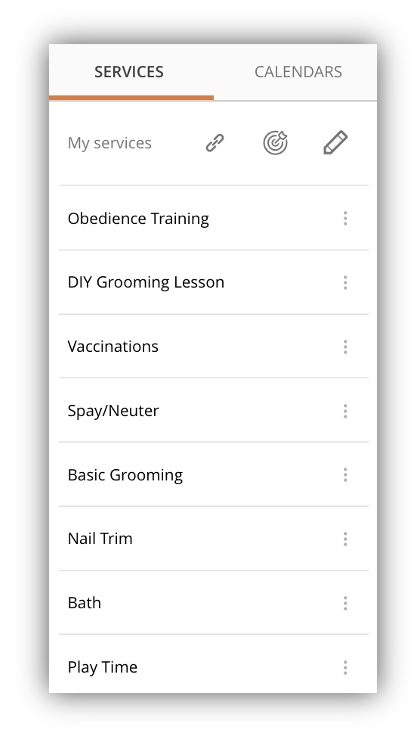 To add a service, scroll to the bottom of the list and click on Add A Service

Select either a 1 on 1 Appointment, or a Group Event. Then, a window will appear with the essential information for this service. Every field in this window is required. To set up more detailed information about this service, click on Advanced. Click Here for a full guide to adding your services.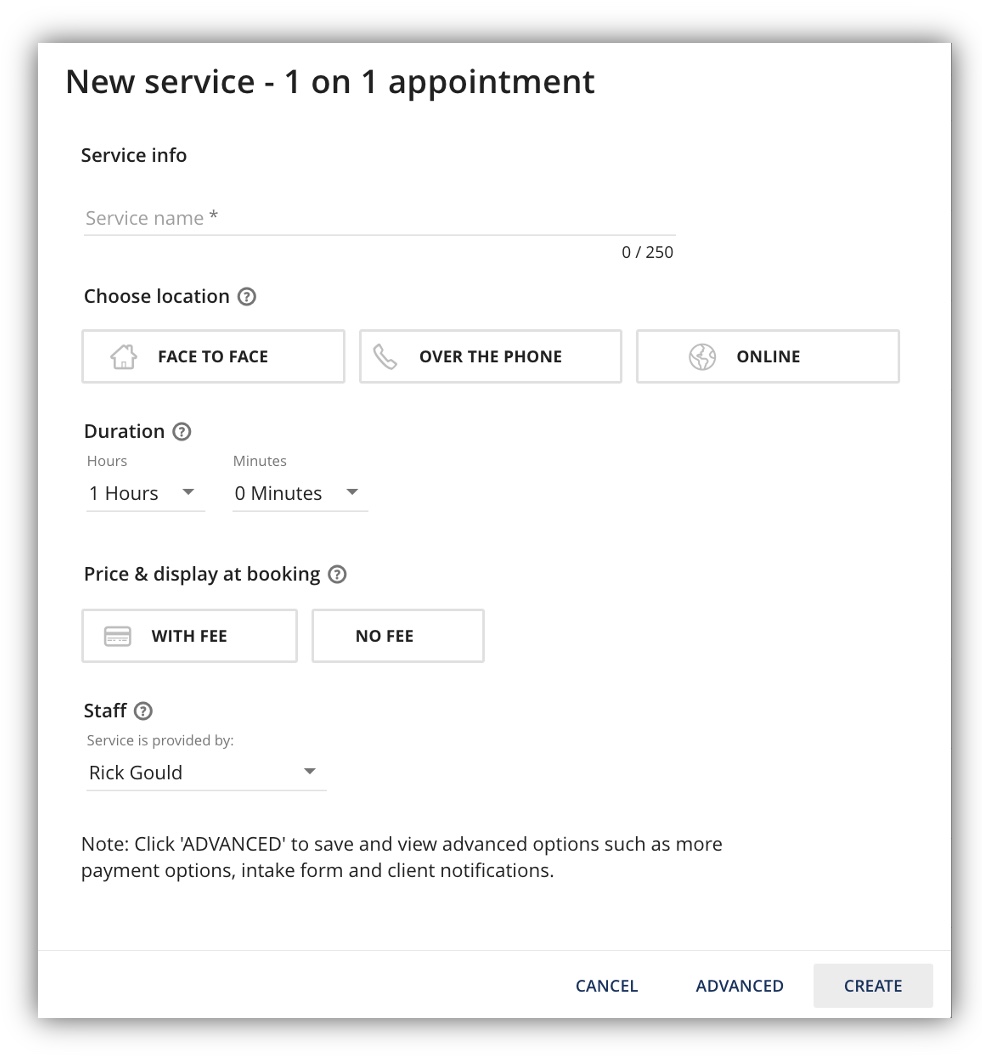 Set Your Availability Hours
To set your available hours at the top of the calendar click on Edit Calendar>Business Hours & Calendar Settings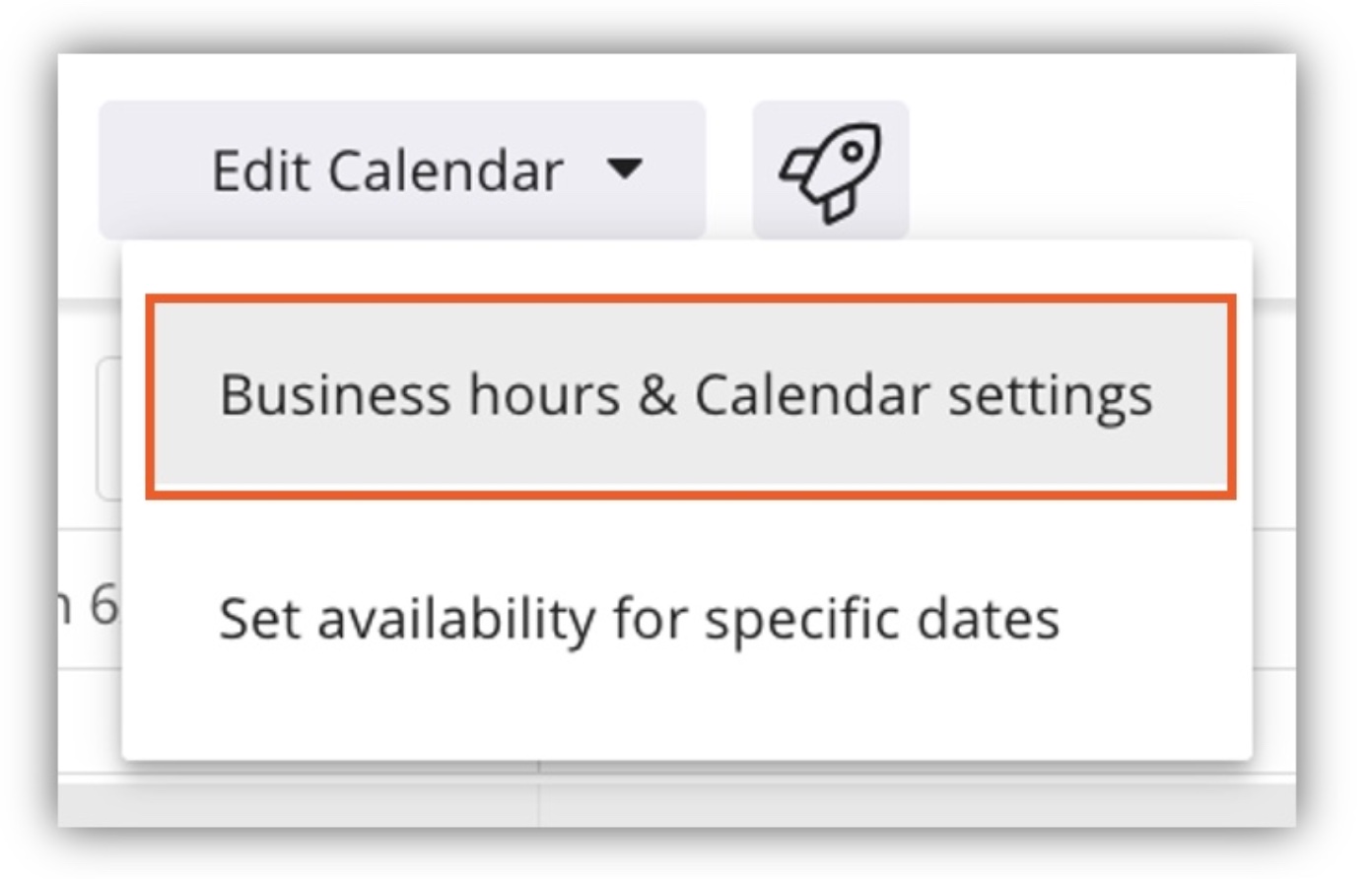 You will be taken to your Business Hours in Settings. Click Here for a full guide to setting your calendar availability.
Use the

Pencil Icon to edit

your business hours for a certain day

Use the drop-downs that appear to change the times available. Make sure to click on Save when finished to keep your changes. Or you can click on Cancel to undo all changes

Use the X icon to delete your availability for that day. This will make your business appear closed that day.

Use the

+ Icon

to add a second set of available hours on the same day. This would be used if you close for a portion of the middle of the day. An example of this would be closing at mid-day for a lunch break.
Sync Your Calendar
You are also able to seamlessly integrate your existing external calendar with Thryv. This can keep you from being booked during personal appointments, and eliminate the need for a massive transfer of existing appointments when you get set up with Thryv.
Thryv is able to sync with the following calendars, click on each one for a full guide:
Set Up Your Online Booking Preferences
The final step is to decide whether or not you want to enable online booking, and if so, set your preferences and policies.
If you don't want to allow online booking, navigate to Settings>Online Booking Options and make sure the checkbox that says I offer online scheduling through my client portal is unchecked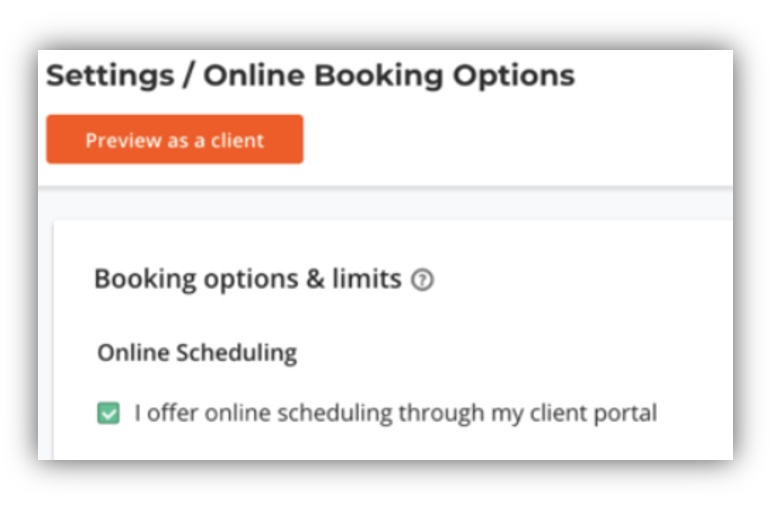 If you do want to use online booking, then make sure that box is checked, and set your preferences for online booking in the fields below: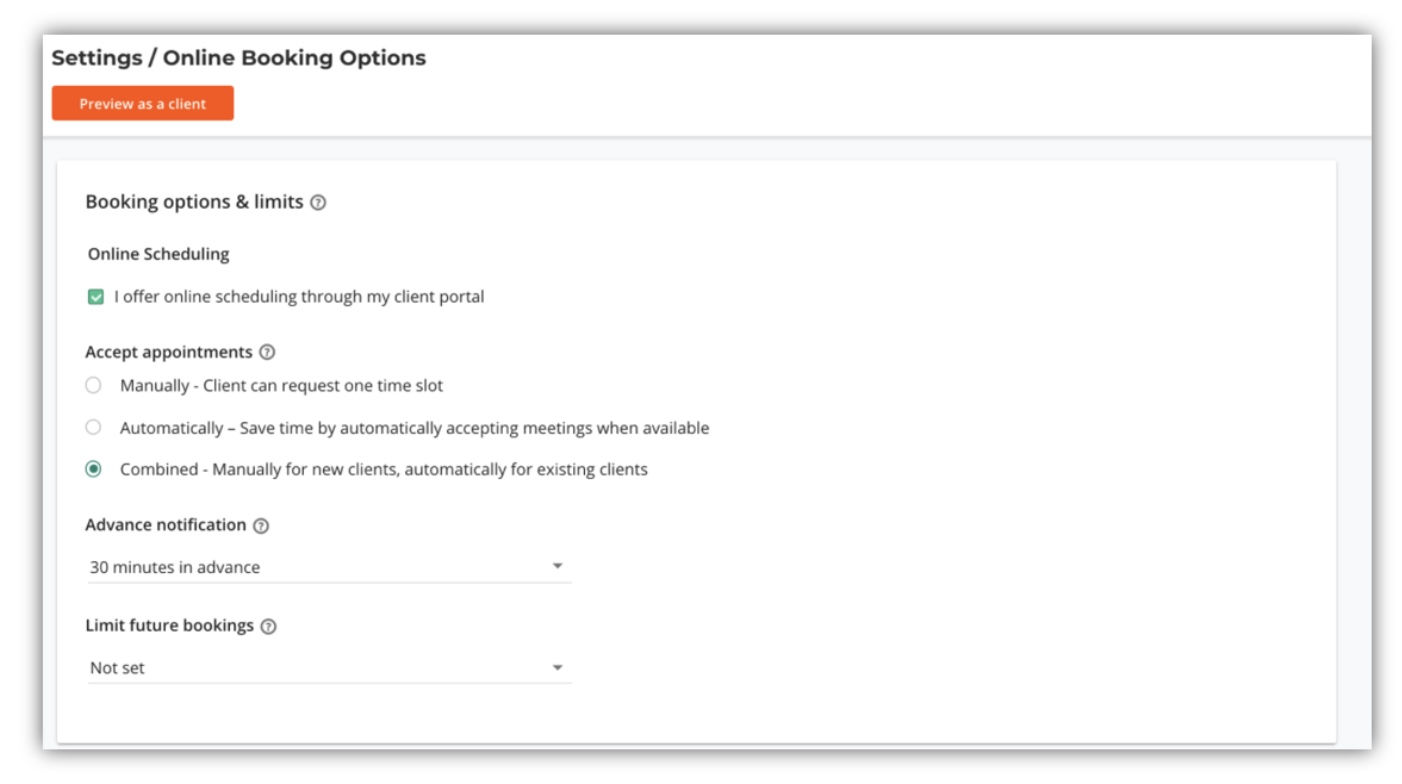 For a full guide to setting your online booking options, Click Here!