If you want to add a document to a client's card without them being able to access it, this is the procedure to follow.

First, navigate to the client card, and click on New, then click on Internal Document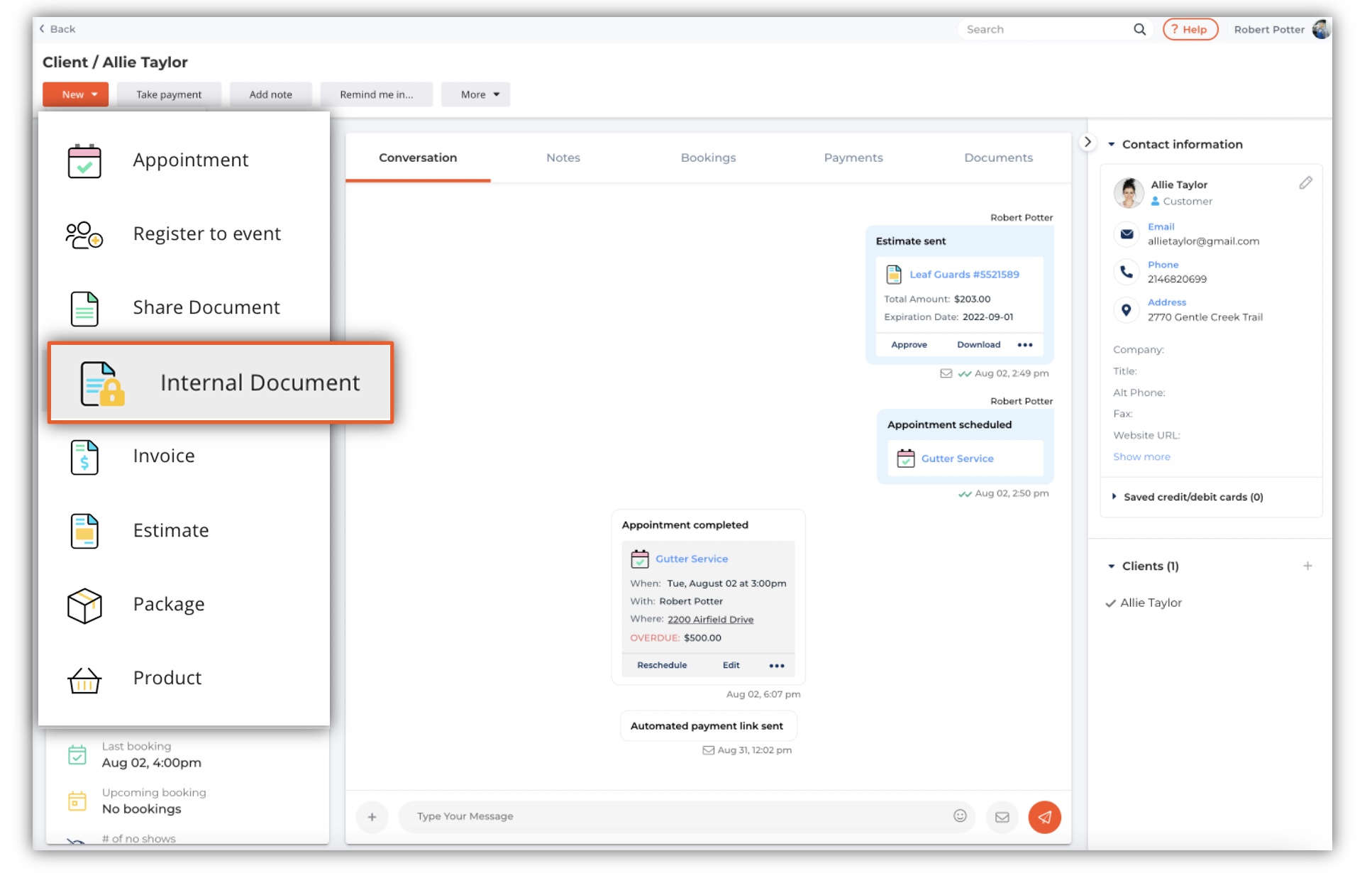 A window will appear to add the document. To upload a document from your device, click on Upload Document.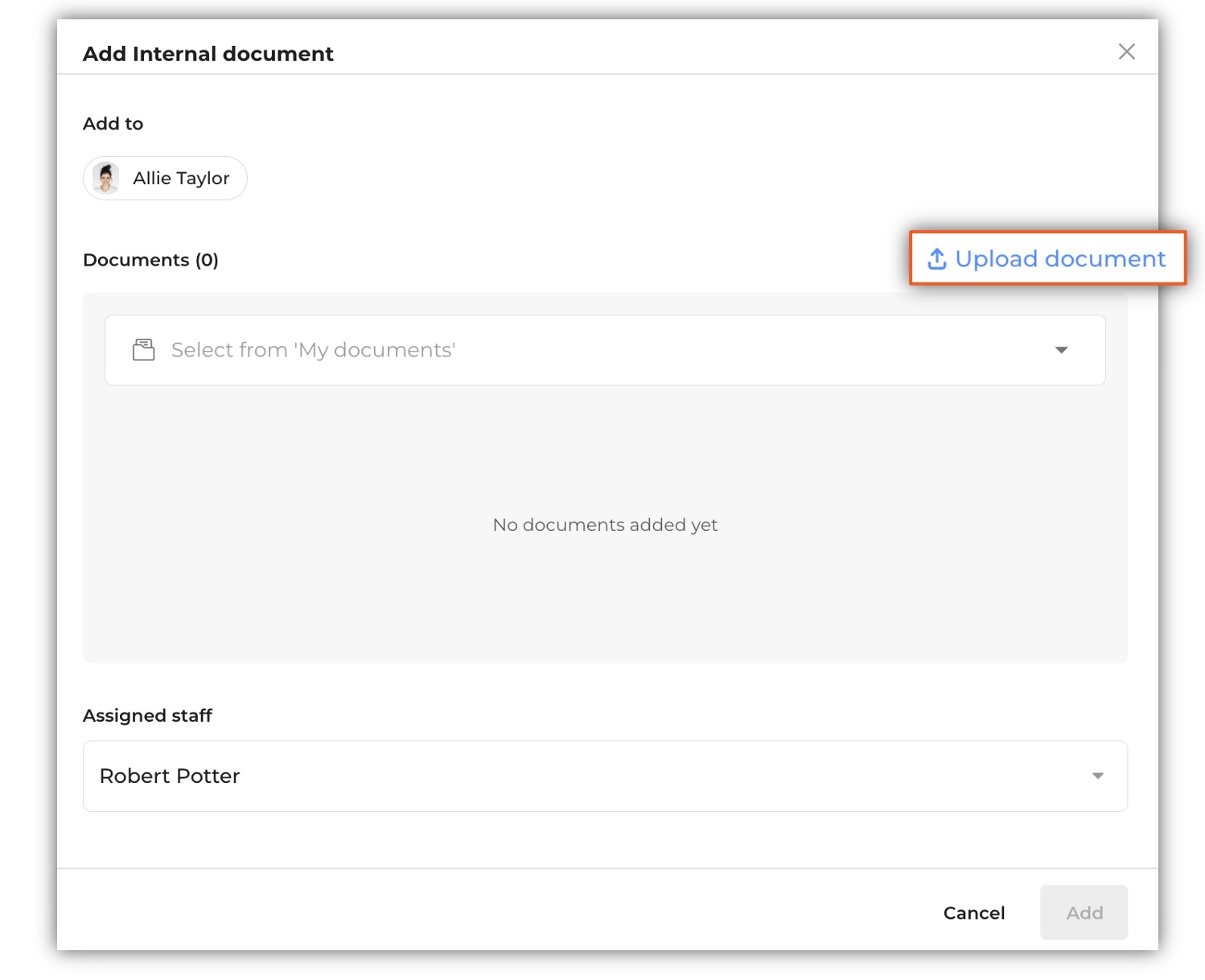 Alternatively, you can add a document from your saved Thryv documents. To do so, click the drop-down Select from "My Documents." From here, check the box for one or more documents, and when you are ready, click on Add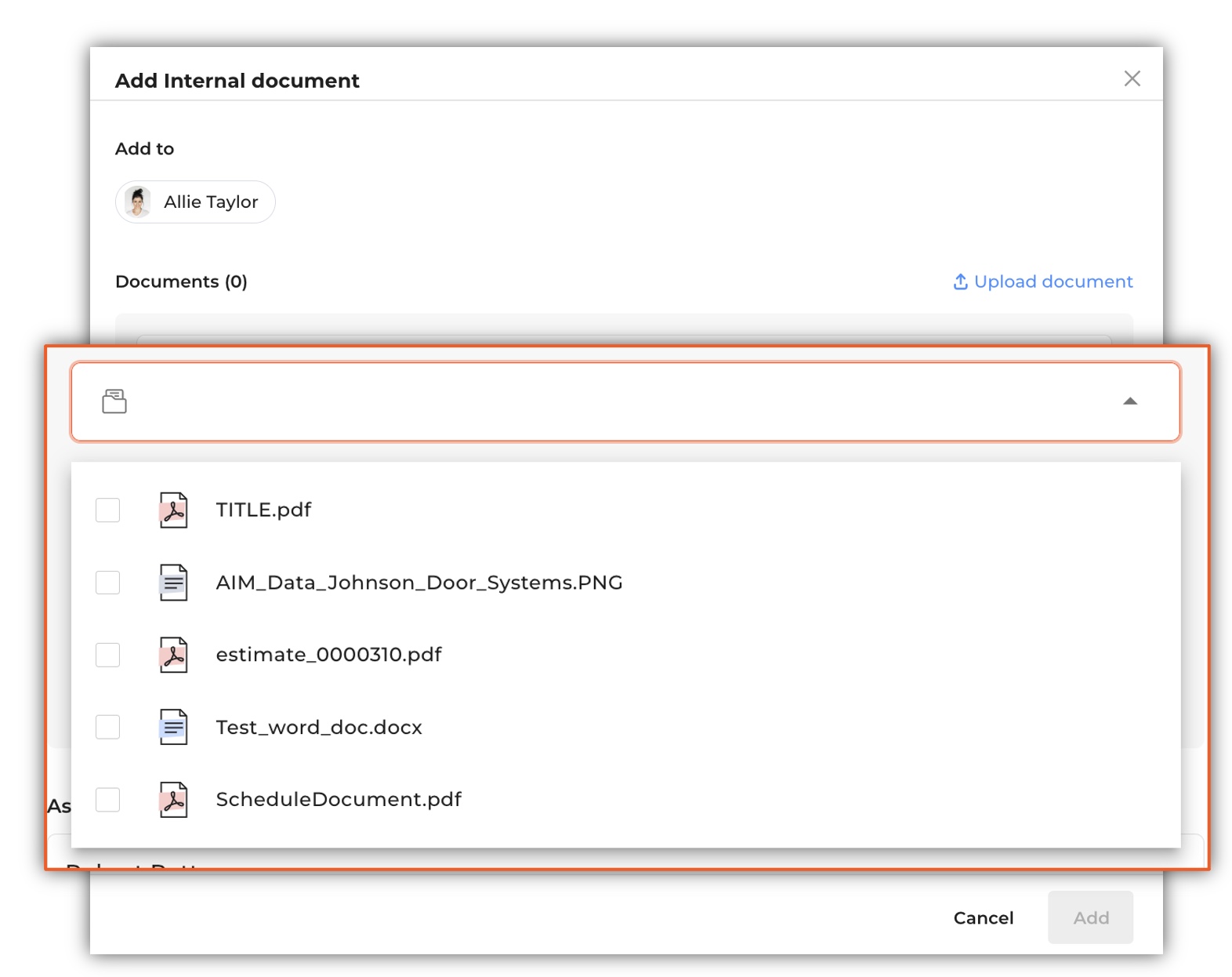 To view your document, click on Documents and then click the drop-down for Added Internally.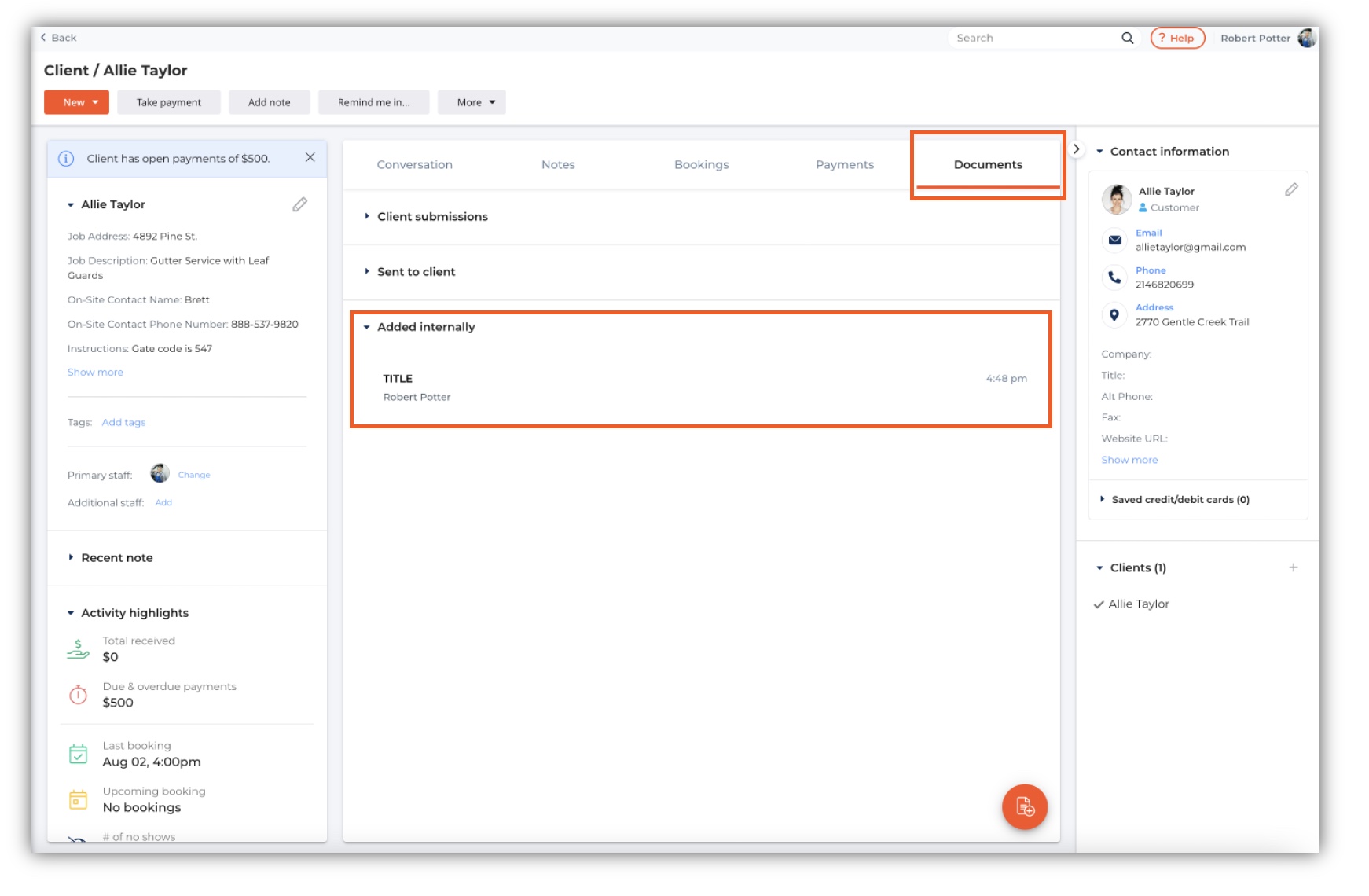 If a document appears on this list, it means it is still attached to the client card for quick reference, however the client does not have a way of accessing it, it is for internal use only.