Stay on top of all of the most important notifications in Thryv with the notification center. To view your notifications, click the bell icon at the top of any screen in Thryv
Your notifications will appear in chronological order in the drop-down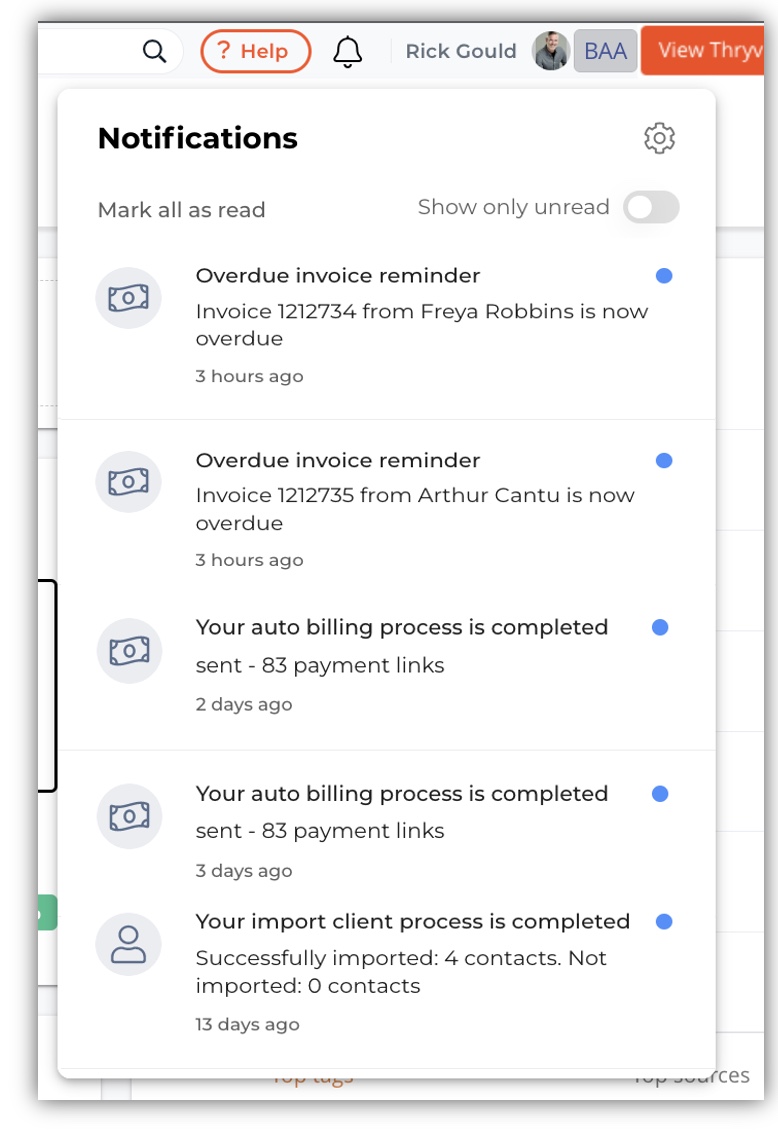 Click on the Show Only Unread toggle to only view notifications that have not yet been seen.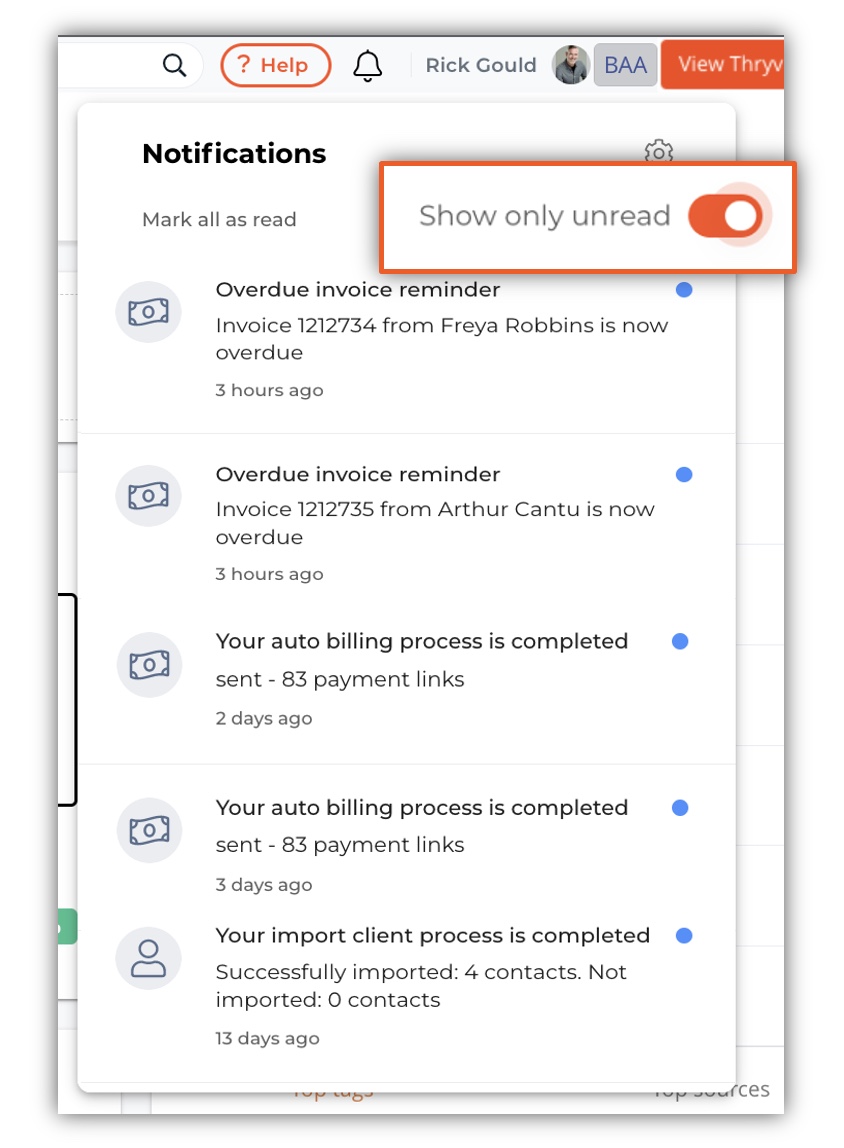 You can also click on Mark All As Read to clear all notifications. (You will still be able to see them as long as the show only unread toggle is off). This will remove the number of unread notifications from the bell icon at the top of your screen.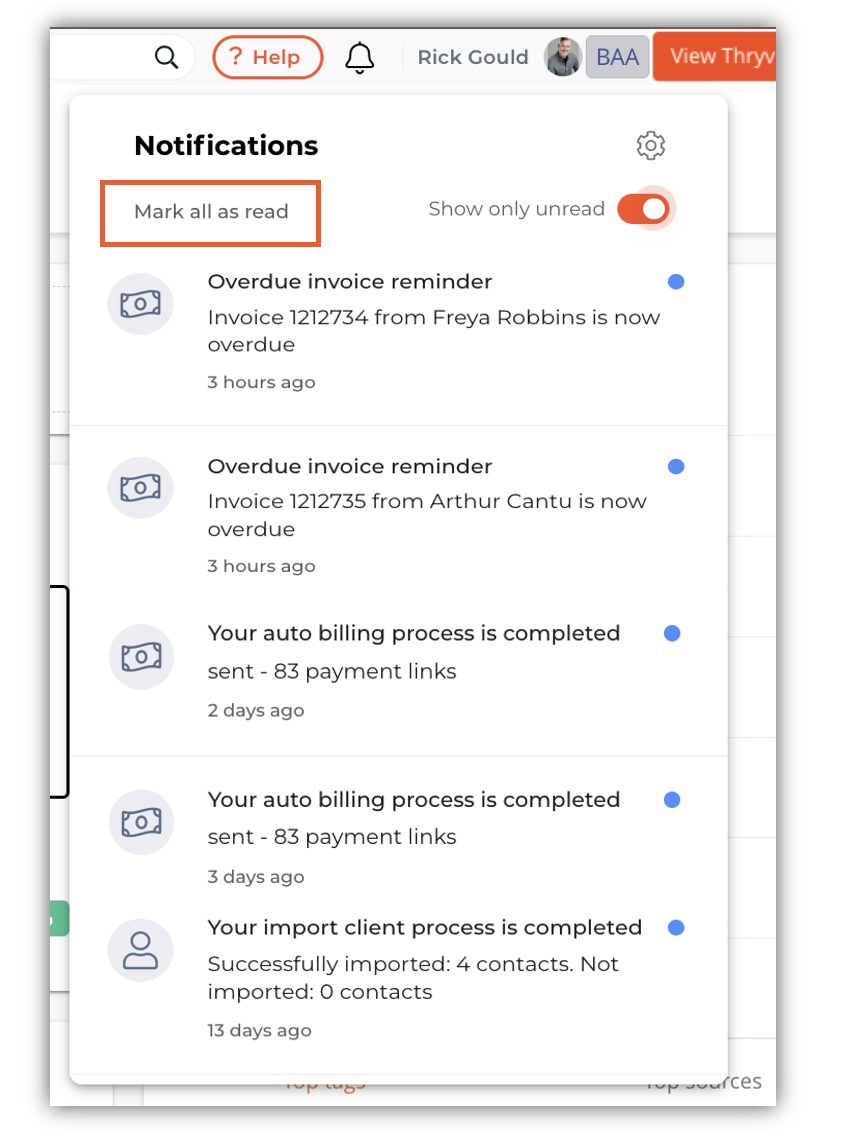 Notification Settings
To change the Settings for your notifications, click the gear icon. This will allow you to set your preferences for which notifications you will receive.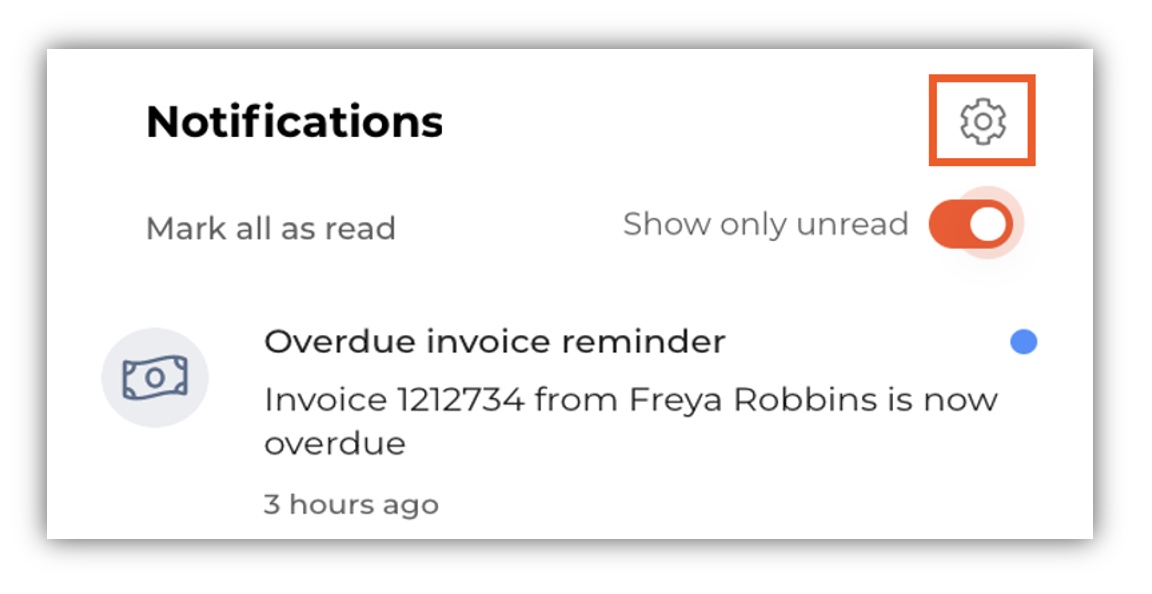 To turn a notification on or off, click the check box in the appropriate column. If that notification is checked, you will receive that notification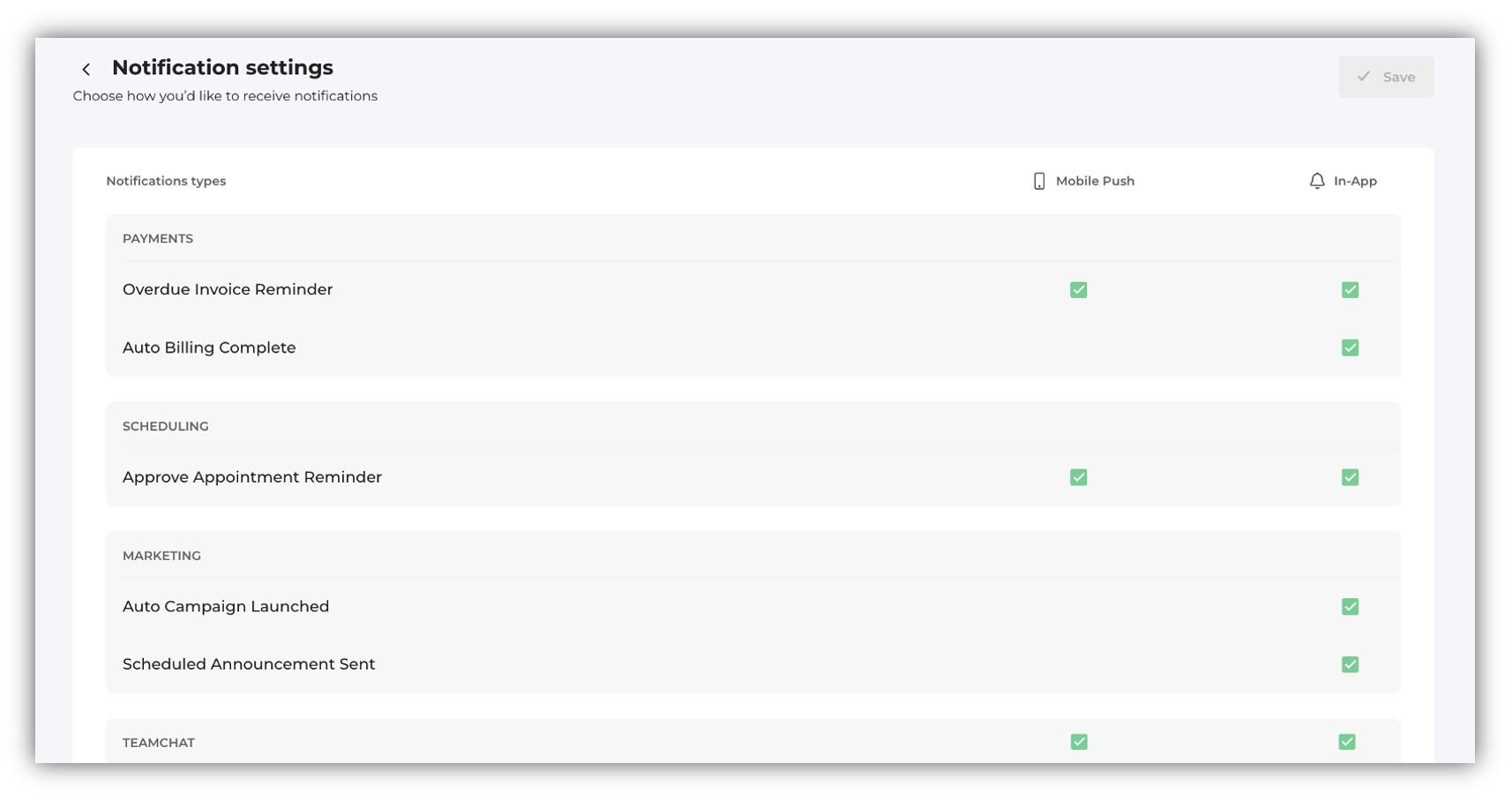 Use the checkboxes in each column to toggle the notifications on and off.

Mobile Push - if this notification is checked, you will receive a push notification to your mobile device

Note - You must have the Thryv Mobile App installed on your device to receive these notifications. If you need a guide to installing the mobile app, Click Here

In-App - if this notification is checked, you will see the notification on the bell icon at the top of all screens in Thryv
After making changes, click on the orange Save button that appears in the top right. If you don't click this button and navigate away from this page, your changes will not be saved.

Mobile Push Notifications
If you have the Thryv mobile app installed, and you have enabled push notifications in the settings above, you will also receive the same notifications right to your mobile phone.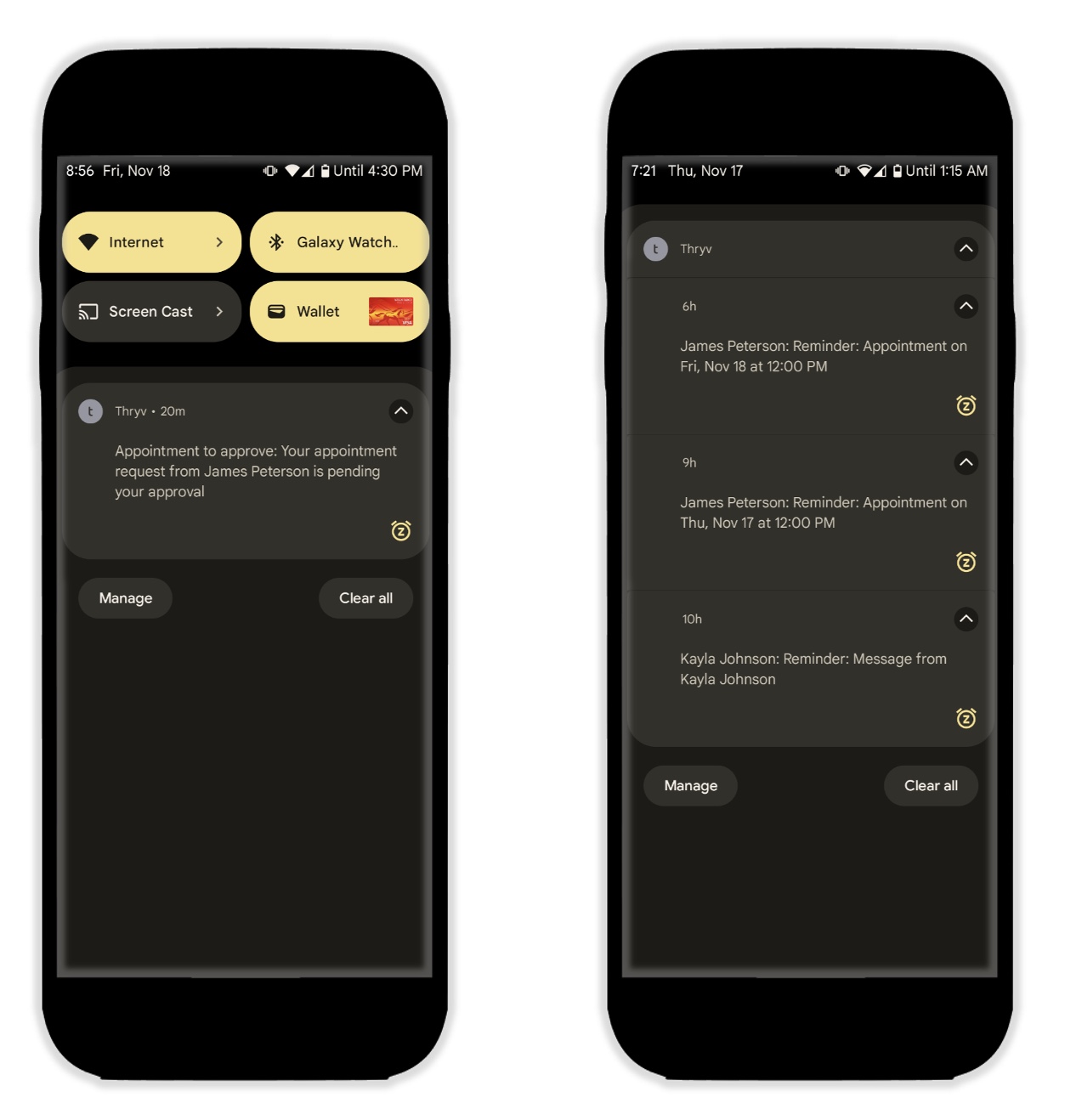 Note that if you have enabled mobile push notifications in Thryv and you are still not receiving them, make sure to check your device's settings and ensure that the Thryv app has permissions to display push notifications on your device.
Want to change the settings for which notifications you receive through email? Click Here for a full guide!