Need to access a Thryv account for one of your individual locations? HUB has you covered! Use Locations to quickly and seamlessly log into any of your individual locations and perform any actions that the main admin of that Thryv could do. You can even jump back and forth between different locations
Impersonating a Location
You can remotely access the individual Thryv account for any of your individual locations. To access a location's Thryv, find to that location on the list. You can click on each column to sort in ascending or descending order.

You also can use the Search bar in the top right to find the location you're looking for.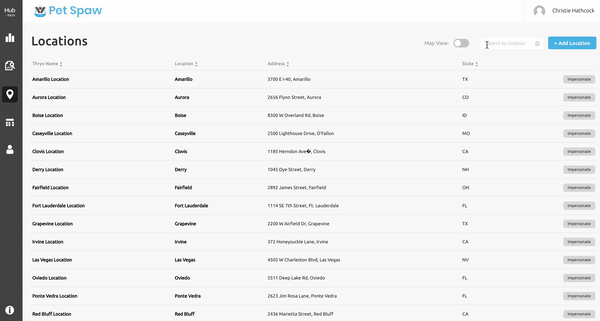 To see your locations displayed geographically, set the Map View toggle to on. Once you are on the map view, find your location on the map and click on it to view it. You can click and drag to move the map and use the + and - buttons to zoom in and out.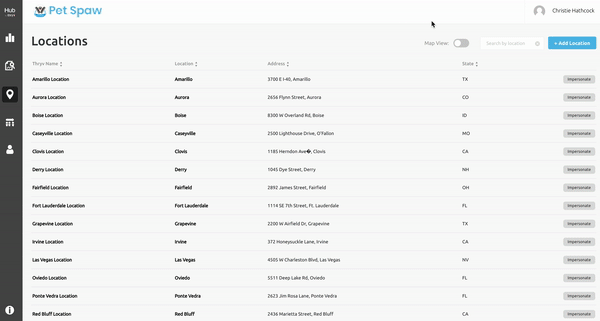 Once you have found the location you are looking for, click on Impersonate.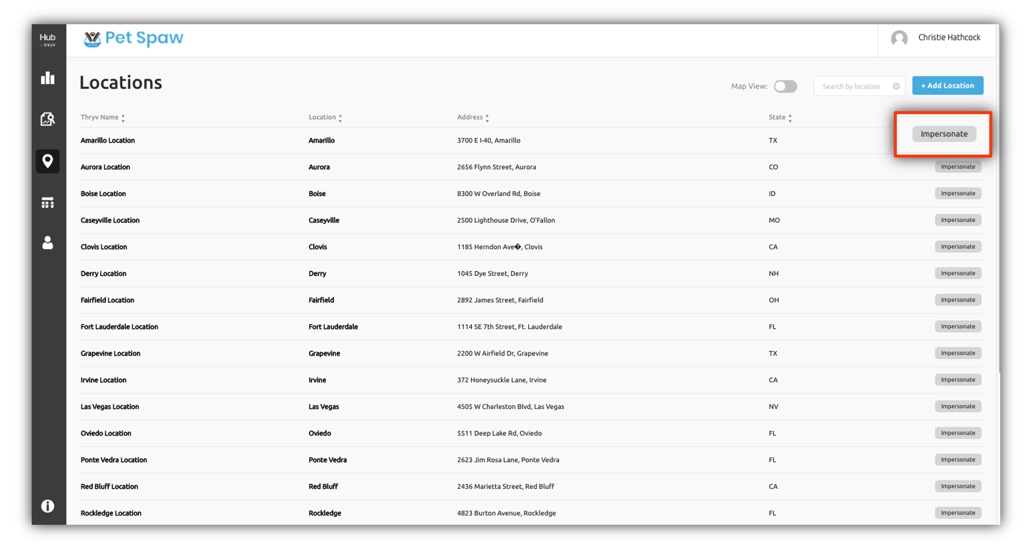 A new tab will open and you will be automatically logged in as the primary admin for that Thryv account. While impersonating, you can take almost any action that the primary admin can take in that Thryv. You can add customers, schedule appointments, send invoices and take payments, create social posts, send marketing announcements and more
The individual admin of that Thryv will not be notified that their Thryv was impersonated, but any actions taken or changes made will be visible to them.