The HUB Data Explorer shows statistics listed out by your individual locations. This section is useful for comparing which of your locations are performing the best in a given category, such as appointments completed or payments taken.
Note: HUB is a separate software solution built on top of Thryv's end-to-end customer experience platform. HUB is designed for businesses with multiple locations. If you don't currently have HUB and are interested in purchasing it, follow this link for more information: https://www.thryv.com/features/franchises/
Filter & Search
First, select an activity you would like to see data for. HUB will show detailed information listed by location for that activity. Click on an activity on the top row to show data for it.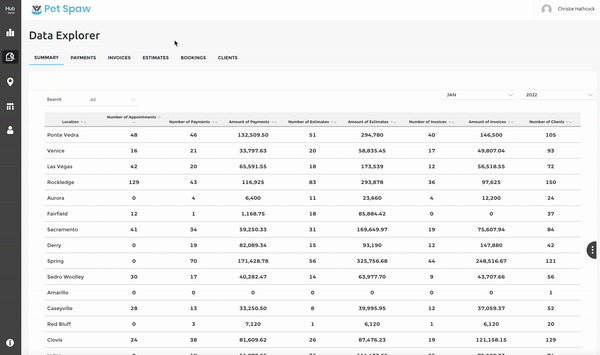 To use the search, type data from one of the columns shown into the search bar.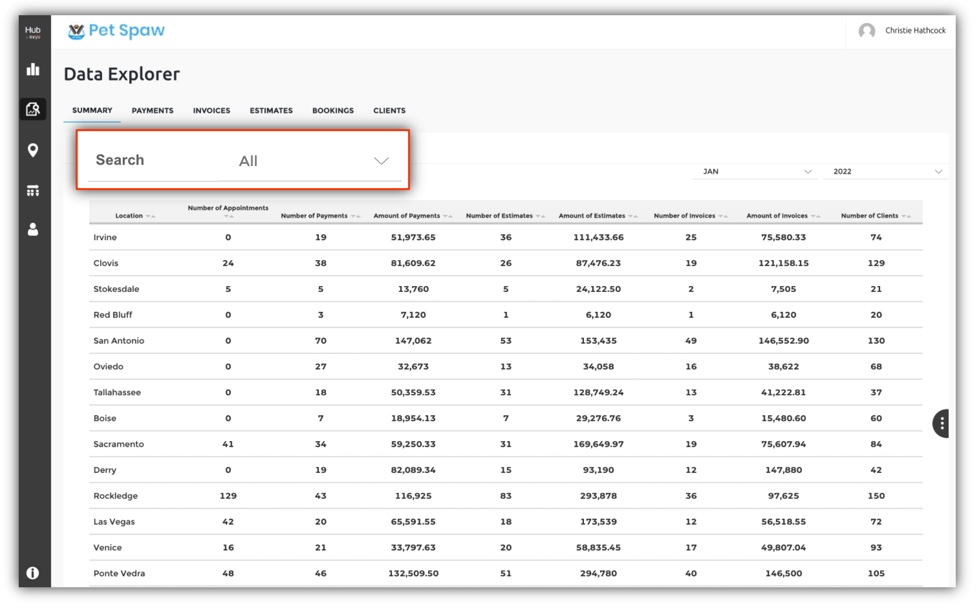 Some examples of searches you might perform are to see data for a certain location, by typing that location name into the search bar, which will bring up that location's data. Or search for a specific activity, for example a payment amount or date, which will bring up all payments for that amount/date.
Note: The drop down will show columns for the activity you are viewing currently. For example if you want to see data for Payment Amount, you would need to be viewing the Payment activity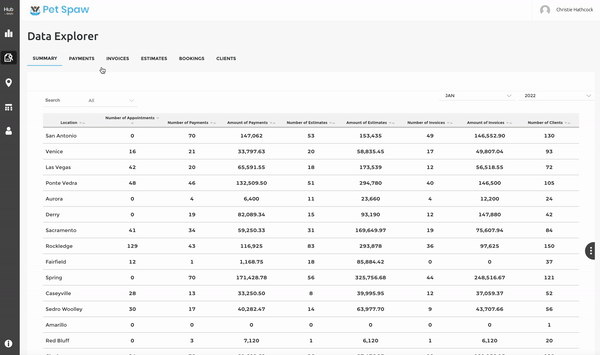 You can also change the date range viewed by clicking on the month and year drop-downs. Data Explorer will only show information for the date range selected. Use the month drop-down to select the month(s) shown, and year drop-down to select the year(s) shown.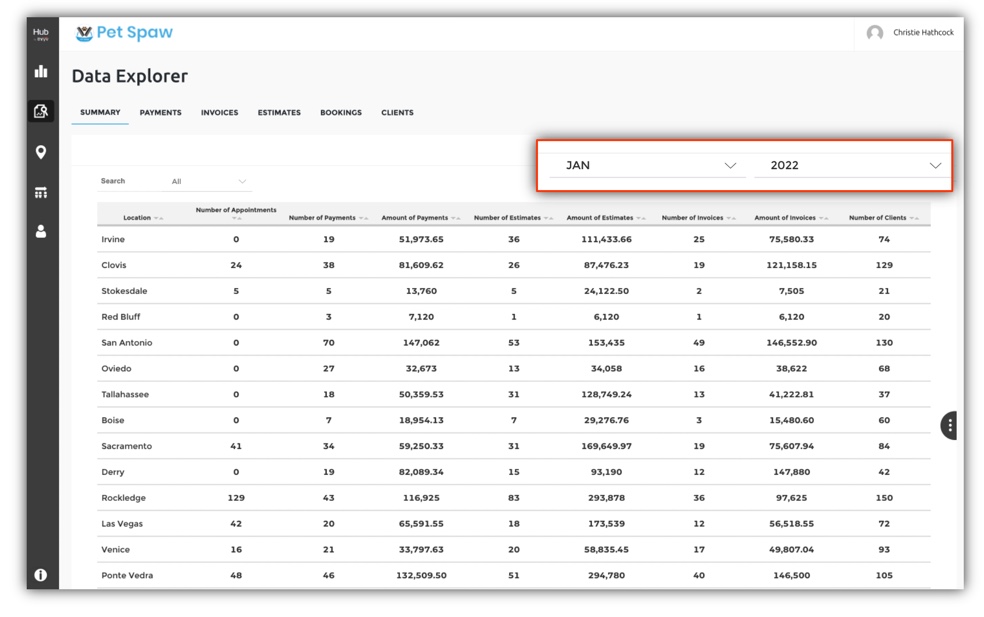 Check the boxes for the months and years you would like shown, or select all at the bottom to show total data for all time.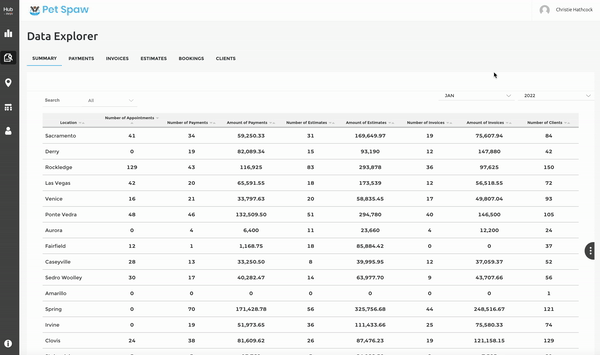 Use the column headers to sort either by locations in alphabetical order, or click on a data item to sort by that column in ascending or descending order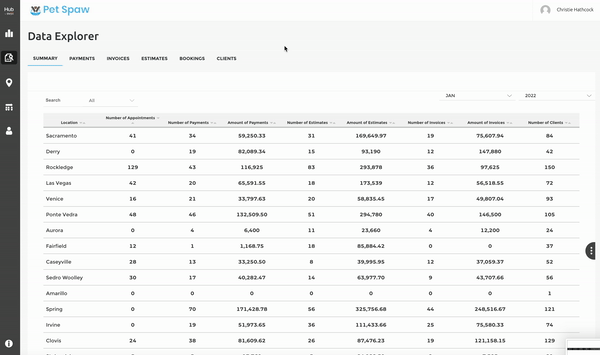 Export Your Data
To export the data, click on the tri-dots on the right hand side. A menu will pop out, select whether you would like to export to a .csv or an excel file. Once you have made your selection the download will begin. The excel file or .csv will appear in your downloads folder when complete.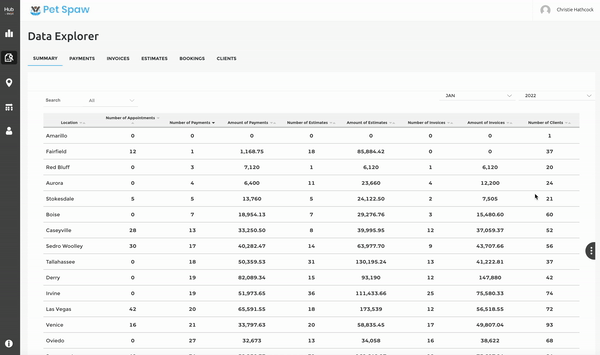 Want to look at data for your franchise as a whole? Click Here for a full guide to the HUB dashboard!