Now that you're signed up to take payments with ThryvPay, the next step is to connect your bank account, so you can get paid!
Note: You will not be able to connect a bank account to ThryvPay until you have processed at least one transaction and have funds available to deposit.
If you have funds available from transactions you've processed, but ThryvPay does not have a bank account connected to deposit them into, you will be notified with a banner above your ThryvPay dashboard
Otherwise, to connect or update your bank account information, navigate to Settings from your ThryvPay dashboard.

From here, navigate to the section Bank Information and click on Edit

After clicking on either option, updating from the banner, or going through settings, you will come to this screen. A text message will be sent to the cell phone number entered when you signed up for ThryvPay to verify your identity before you can see or edit bank information.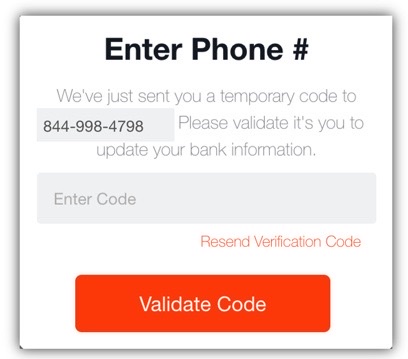 Once you have entered the code, you can then add or change your bank account information. First select Account Type between Corporate Checking or Corporate Savings
Then, enter your Routing Number, then your Account Number, and again to confirm. Once you've confirmed the information is correct, click on Update Bank Information.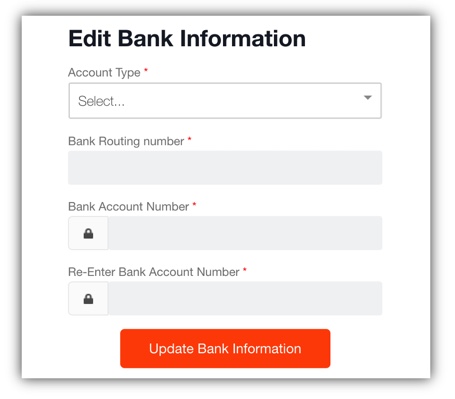 Note: As ThryvPay verifies the new bank account, you may see a small transaction on your account that will disappear shortly. This is just us verifying your bank account