Thryv makes it easy to make the most of your invoices. To provide even more information to your clients, you can attach a document (or multiple documents) to accompany the invoice. This could be a photo, pdf, or other document up to 20 MB
After adding items to the invoice, click on the drop-down Attached Documents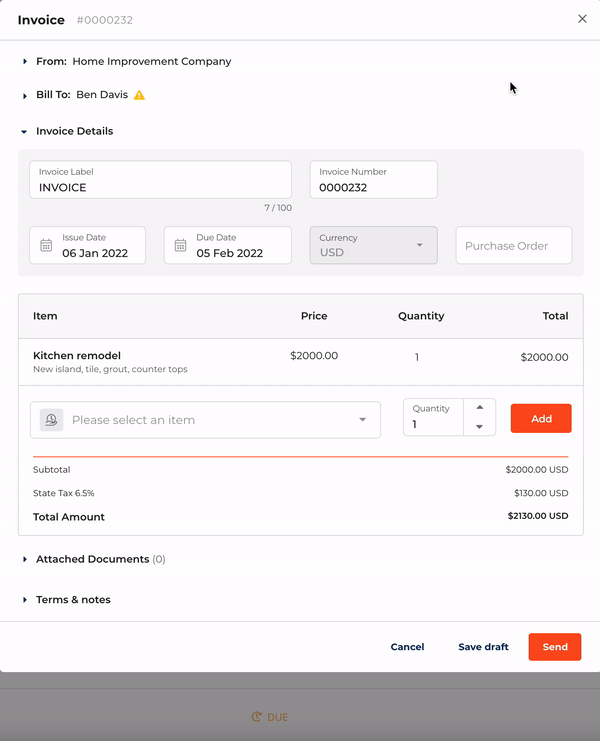 Next, select whether to attach a document already in your Thryv by selecting From My Documents, or upload a new document from your device by selecting Upload New. Once your file is selected, click on Add.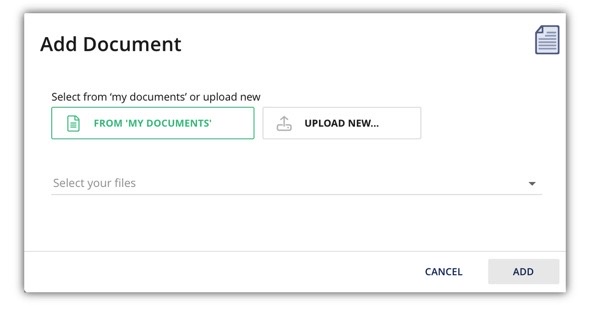 After attaching your document, click on Send as normal. Your client will receive the invoice, and the message will have an indicator that there is a document attached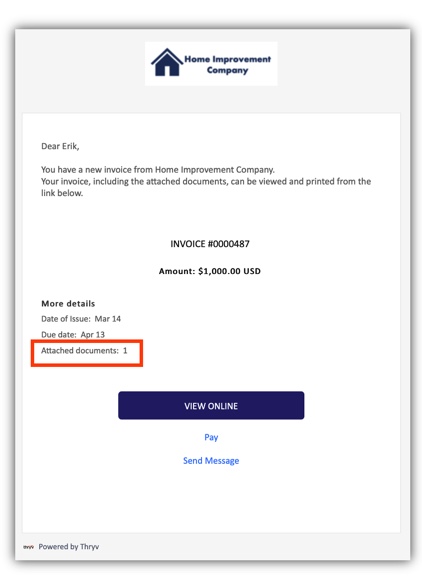 When the client opens the invoice, They can view the attachment by clicking the drop down Documents. The document will open in a new tab. The client can right click on the document from the invoice or the new tab to download and save it. The document will also be available to view under Documents in their client portal.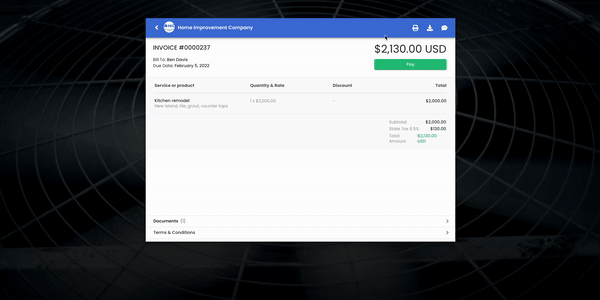 Do you also want to learn how to attach documents to your estimates? Click Here for a guide!