Thryv makes it easy for your estimates to be competitive and get your client's attention. You can attach a document to your estimate when sending to the client. This can be an image of the proposed work, a pdf of your full terms and conditions, or any other file up to 20 MB. Use attachments to provide the most possible information to your client when you send your estimate!
First, add items to your estimate as normal. Then at the bottom, click on the drop-down Attached Documents.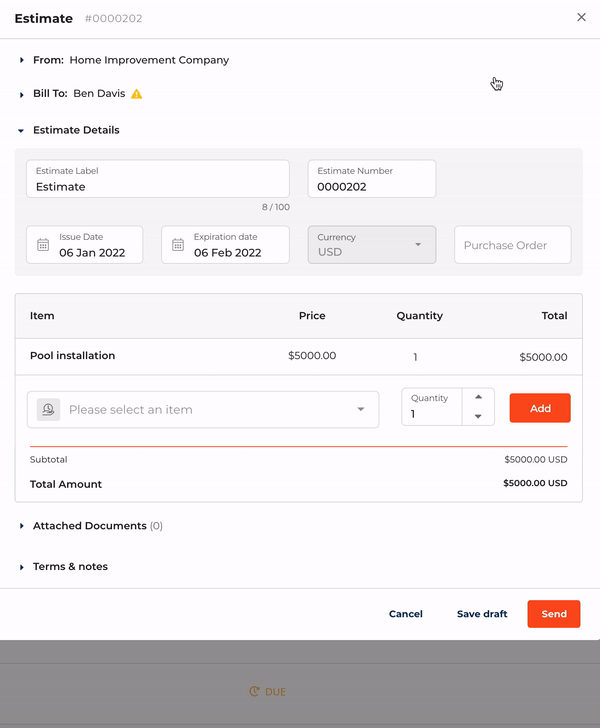 Next, select whether to attach a document already in your Thryv by selecting From My Documents, or upload a new document from your device by selecting Upload New. Once your file is selected, click on Add.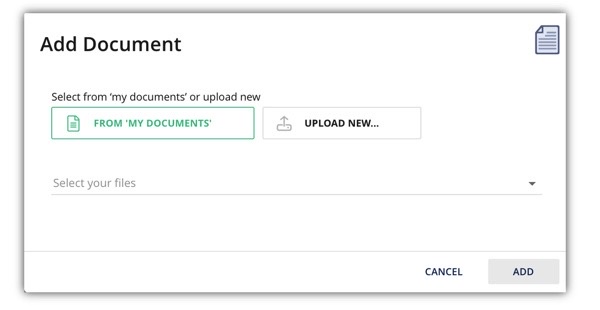 After attaching your document, click on Send as normal. Your client will receive the estimate with an indication on the email that there is an attachment.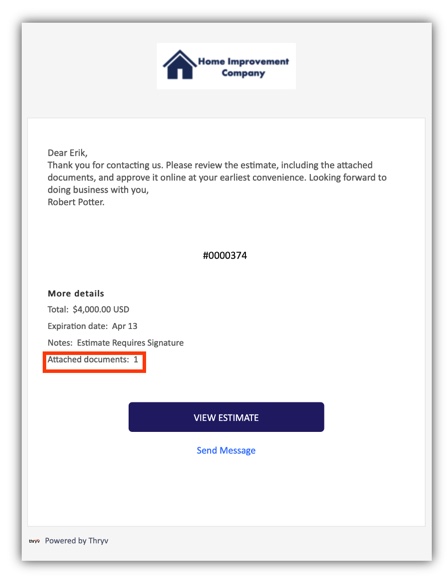 When the client opens the estimate, They can view the attachment by clicking the drop down Documents. The document will open in a new tab. The client can right click on the document from the invoice or the new tab to download and save it. The document will also be available to view under Documents in their client portal.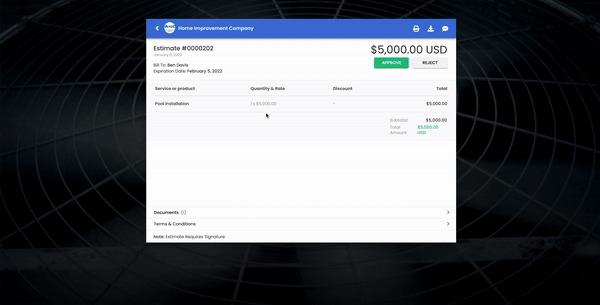 Once you've completed the job, you can also attach the finished product to your invoice as well. Click Here for a guide!