Needing a little extra incentive for your customers to book that appointment? Try sending them a coupon! This guide will show you how to add coupons to your announcements and automated campaigns to make them more effective!
Note: This guide will assume that the coupon you want to use has already been created. If you need a guide to creating a coupon, Click Here
Article Contents:
Add A Coupon To A Campaign
A coupon can be added while editing a campaign. Find the campaign you want to add your coupon to and click on Edit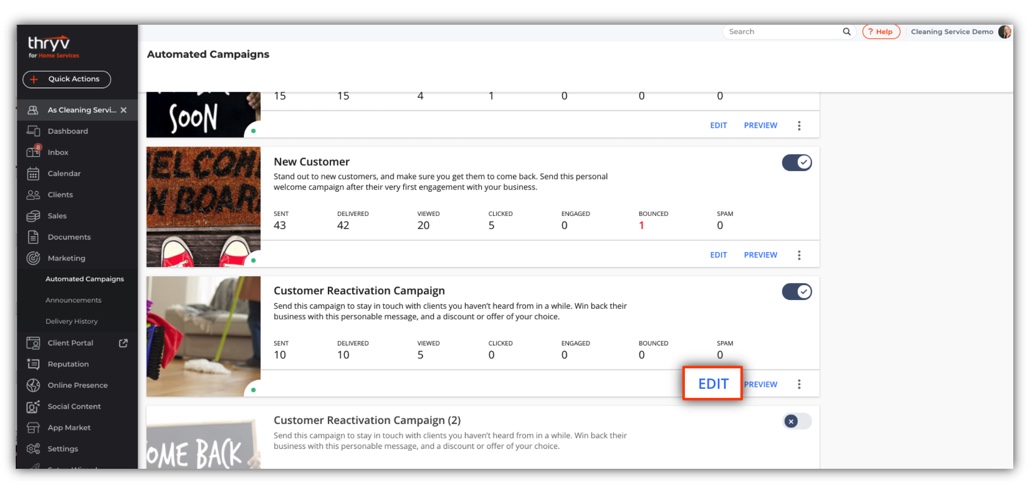 Once you are in the campaign, on the top bar click on Add Coupon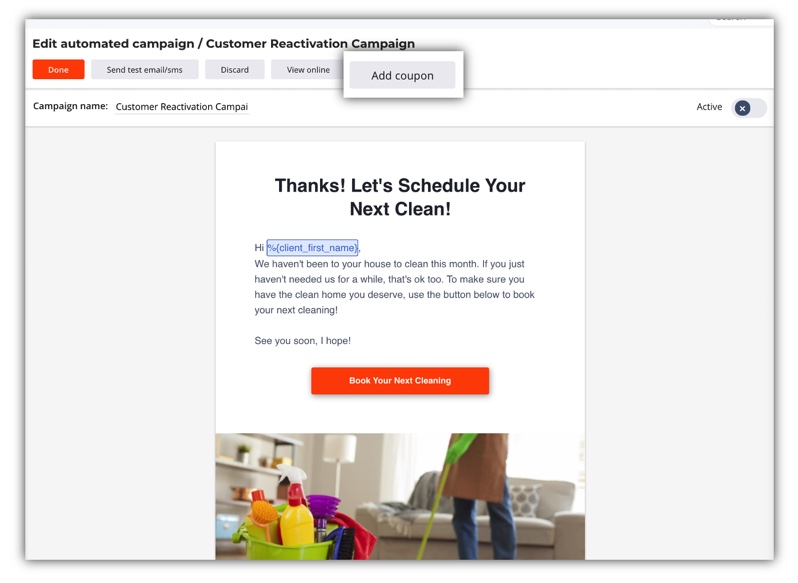 Select the coupon you want to use from the drop down, and Thryv will insert it into the body of your campaign.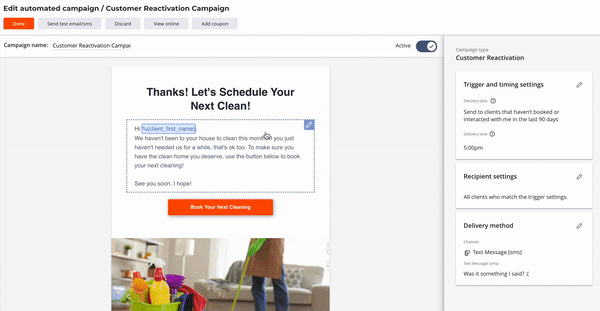 Your Customer's Experience
Your customer will need to copy the coupon code from the campaign to use when they book the appointment. Once the click on the Schedule Appointment button, they will book their service as normal. When the customer is ready to pay, a prompt will display asking "Have A Coupon?" They need to click on that in order to redeem your coupon.
It is important to note that clients must first click on APPLY after entering the coupon code in order to get the discount.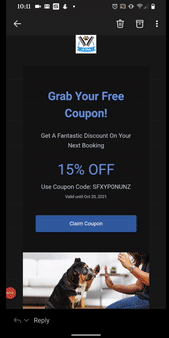 For a full guide to redeeming coupons, Click Here
FAQ
What if a client applied a coupon but did not pay?
The coupon will be redeemed even if the payment is pending?
What can coupons be used for?
Coupons can be applied to a scheduled service in your Thryv calendar
If my coupon expires will my automated campaigns automatically update?
No, you will need to go in and change them, as they will still have the expired coupon.