Do you have a great business logo, and want to use it for consistent branding? Thryv makes it easy! When you upload your business logo, Thryv will add it everywhere it needs to go to make a great impression on your customers
Article Contents
Where To Upload Your Logo
To upload your logo into your Thryv software, navigate to Settings>Business Settings>Logo & Brand Color. Click the edit pencil on the image to upload your logo.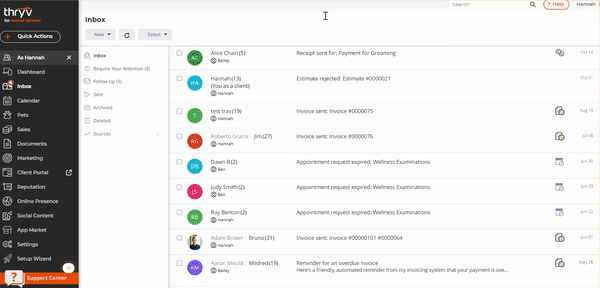 Where Your Logo Will Appear
Now that you've uploaded your logo in one convenient place, let's take a look at everywhere Thryv will use it!
Your Online Listings
Your logo in Thryv will feed directly to the logo for all of your online listings on the sites managed by Thryv. This is great for helping build a familiar brand with your customers and help you get found and chosen online. (For a full guide to optimizing your listings, Click Here!)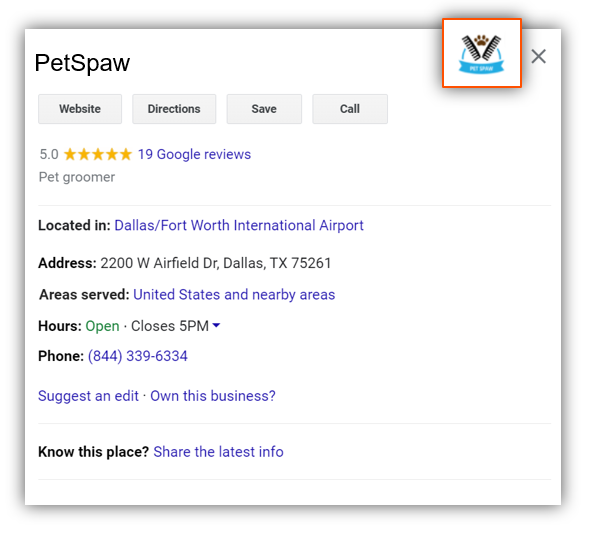 Estimates and Invoices
Your logo will appear in the top right corner of all Estimates and Invoices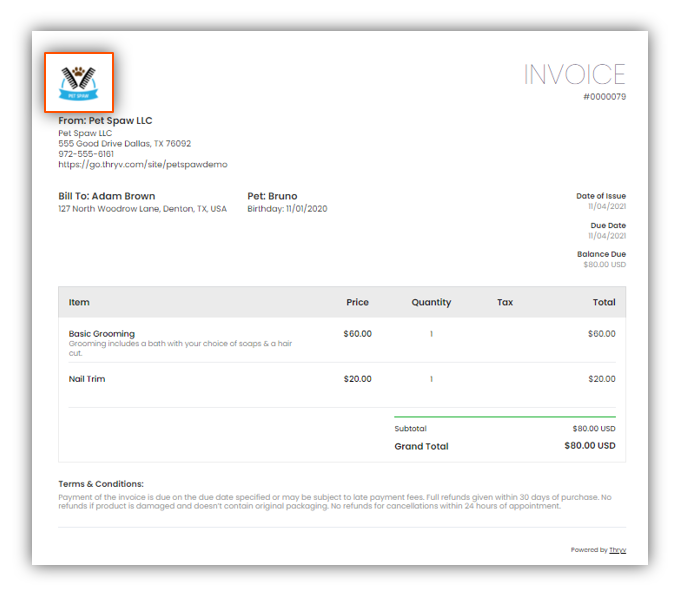 Reminders
Any reminders sent for an invoice, appointment, or group event will also have your logo at the top.

Your Client Portal
Your logo will appear on every page on your Client Portal.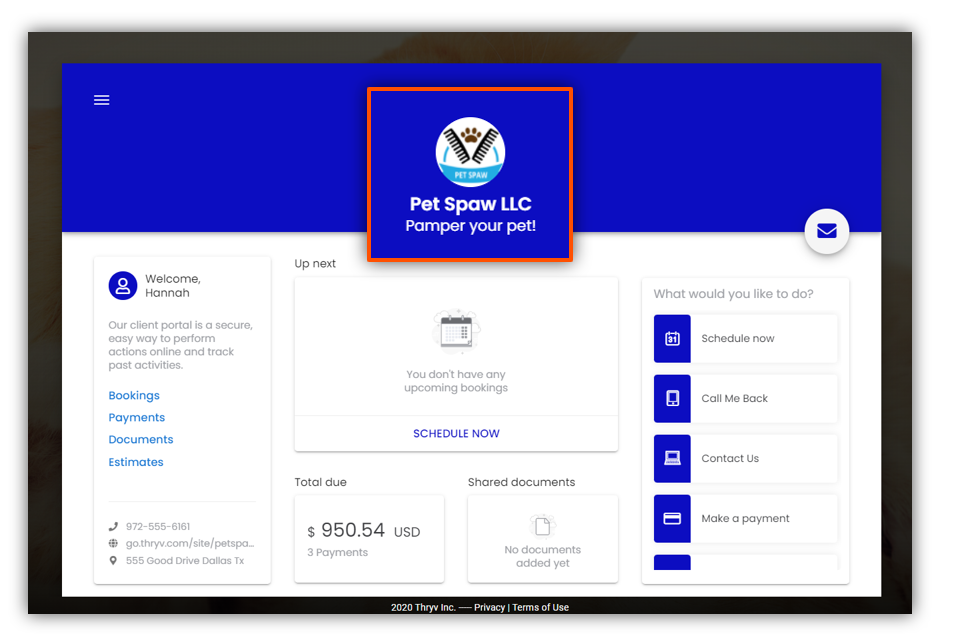 Note that when appearing here, and your client is signed into their account, it will also serve as a button taking your clients to the main page of your client portal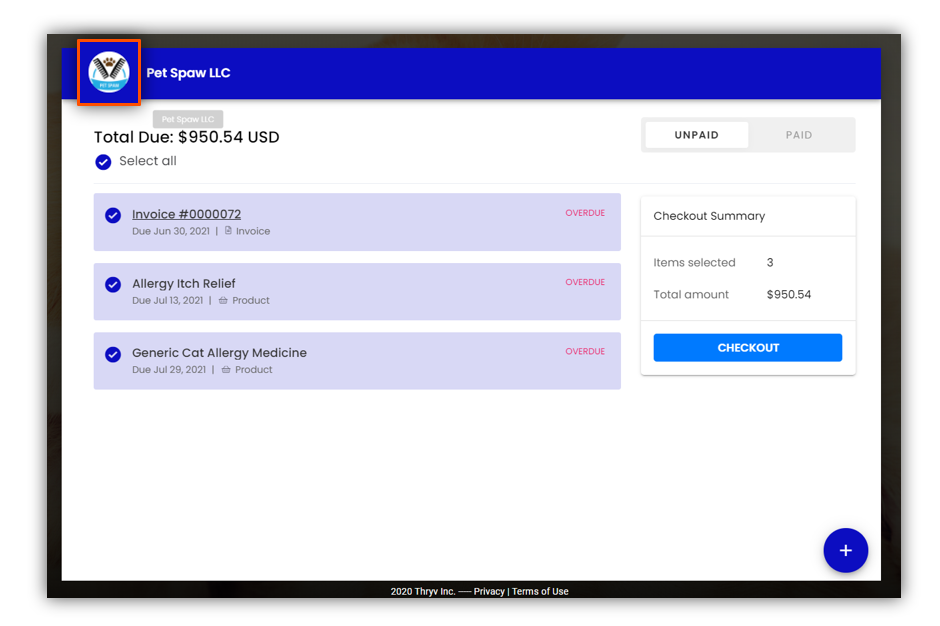 Note that the client portal includes your Online Scheduler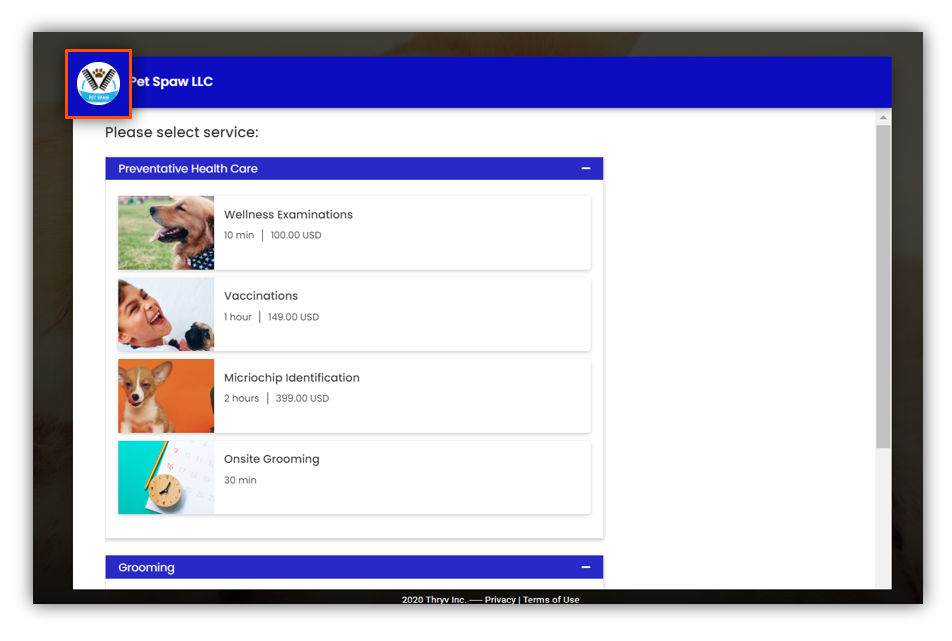 FAQ
Does my logo need to be a certain size or shape?
The best image size is 110x50. The minimum height is 32px and the file size limit is 4 MB. The image also must be a JPG, GIF, or PNG.
If I have added my logo to Business Info, do I also need to add it to my listing photo gallery?
If you added an image as your logo, it will already appear in your listings. Adding it in photos would cause the image to appear in both places.
What if I don't have a logo?
No, if you don't have a logo uploaded, Thryv will use the initials of your business (first two words) in place of a logo. If you would like Thryv to design a logo for your business, contact your Business Advisor to discuss pricing and options, or call support at 844-998-4798.
Can I have more than one logo?
Only one image can be used in the logo field and that image will appear in all of the places listed above. There is not currently a way to use different logos in different places within Thryv. If you have multiple logos, you can add them to your photo gallery for your online listings in Settings>Listings.