Thryv has partnered with Lendio, the leading online marketplace that grants small business owners access to a network of 75+ lenders. Lendio can help you find the perfect loan for your business and get you the capital you need in as little as 24 hours with approval. 
Note: This app is a partnership and takes you out of Thryv to Lendio. It does not integrate directly with Thryv. 

To begin the process to apply for your loan, select Lendio from the App Market
You will then be taken to Lendio. Fill out the form on the right. Lendio will ask for information about your business and the type of loan you are seeking to match you with the best options.
Note that applying for the loan itself is free and does not impact your credit score.
First, choose an amount for your loan.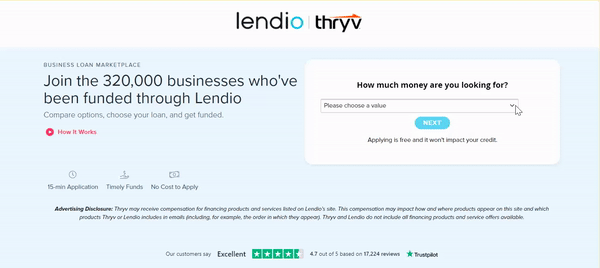 Next, answer how long you have been in business.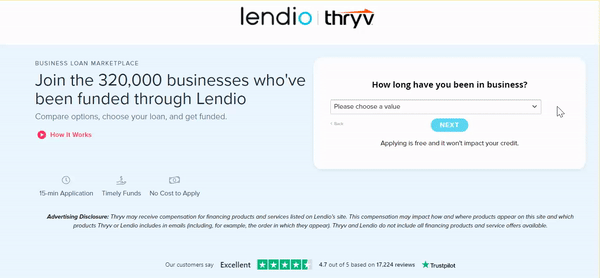 Enter how much revenue your business generates monthly, on average.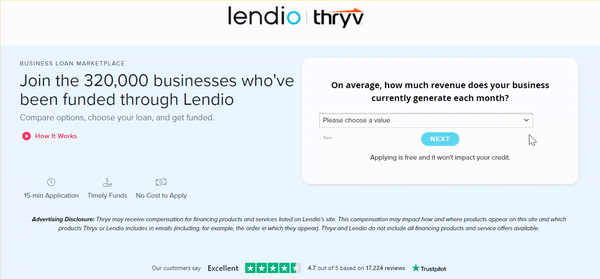 Select your personal credit score range.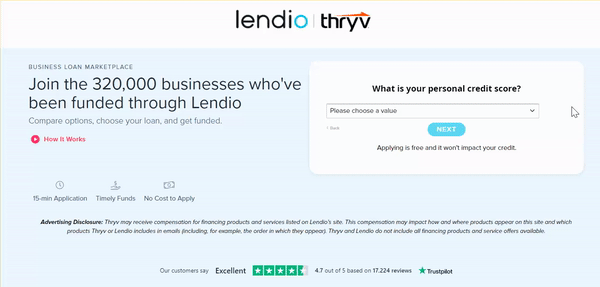 Select your industry from the drop down. If an exact match is not available, choose the closest option.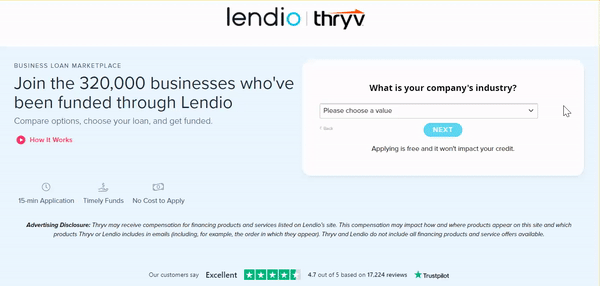 Finally, fill out the last form with your personal information, agree to the terms and conditions, and submit your application. Lendio will notify you of their decision or if they need more information.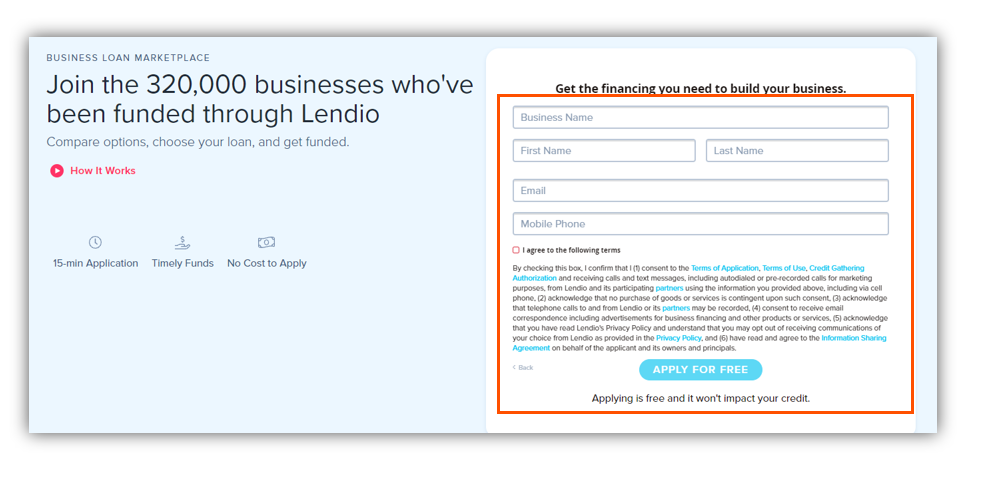 Once your application is submitted, the process will continue between yourself and Lendio directly. They may need to contact you for additional details before your loan is finalized.
If you experience any issues opening the app, contact Thryv support at 844-998-4798.
Once you are on Lendio, if you experience issues contact Lendio customer support at 800-805-5901.