Need to send an invoice to more than one contact at once? Thryv has you covered! When creating an invoice, you are able to edit the number of recipients and keep track of them in your Thryv CRM.
Article Contents:
Add Multiple Recipients to an Invoice
First, create your invoice as normal using your first point of contact (you will be able to add the other recipients later)
To add additional recipients, click on the drop down arrow next to Bill To. In the space provided, type the additional email addresses you need the invoice sent to.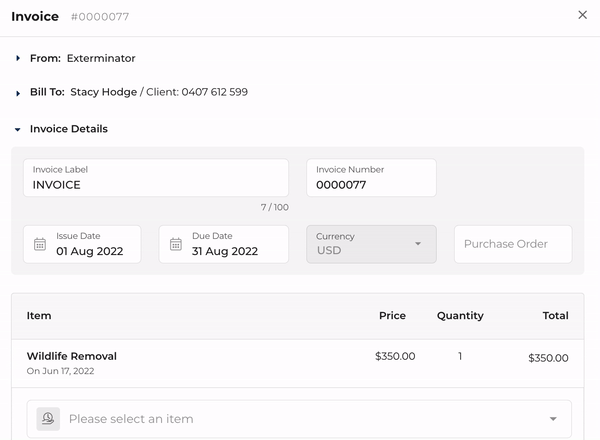 This will send the invoice to the primary contact as well as the email addresses added. Once they are added and you have confirmed the email addresses, click on Send as normal.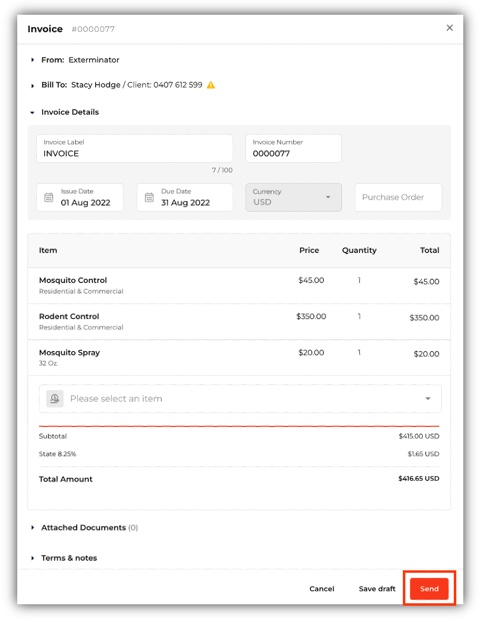 FAQ
Will adding email addresses to an invoice create additional contacts in my Thryv CRM?
No, it will only send this invoice to those addresses, it will not create a contact?
Is there a way to send one invoice to multiple contacts within Thryv?
No, because then it will create charges individually. If 2 or more clients need to be charged, then that many invoices need to be created separately. If you add another Thryv contact's email as an additional recipient, they will receive the read-only copy of the invoice, but it will only show on the account for the contact it was sent to.
Will the additional recipients be able to pay the invoice?
No, only the primary contact will be able to pay the invoice. The additional recipients can only view or download it.
What if one of those email addresses replies to the invoice email?
The additional recipients will receive the invoice from a no-reply email address. If they attempt to reply to the invoice, the message will not be received. All communication still needs to go through the primary contact.