Appointment notes in Thryv are a great way to pass along critical information about a job to others on your team, or leave a note for yourself for later. This guide will assume the appointment has already been created. If you are looking for a guide to creating appointments, click here.
First, navigate to your Appointment.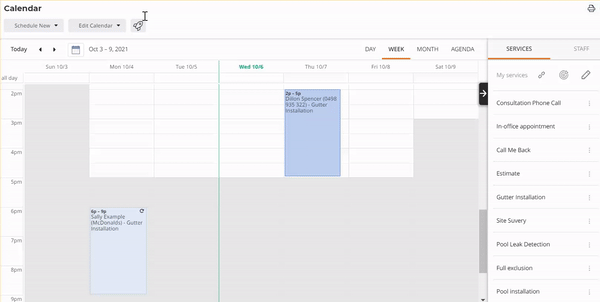 Under Internal Note, click on Add Note to leave your note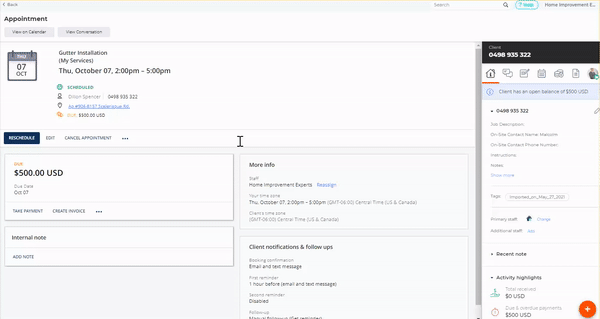 Your note can now be seen by any staff member who has access to the appointment. If you assign the appointment to a staff member, they will see it as well. The note can be viewed within the appointment or client card. It will have a timestamp and the Staff member who created it. Only One note can be left on an appointment (more can be added on the client card, but they will not associate to the appointment)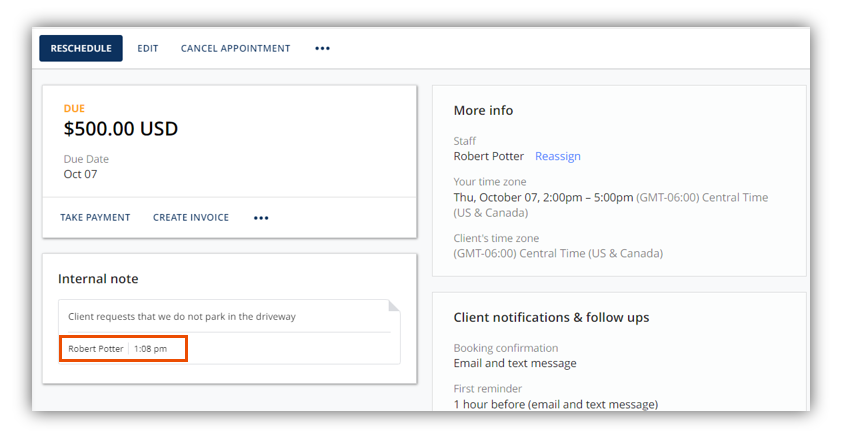 The note will also appear in the Notes section of the Client Card. It will show Related To with a link to the appointment
NOTE: Notes created directly on the client card will not show under the appointment, but can be viewed in the small version of the client card on the right-hand side under Notes.
If another staff member leaves a note on the client card, it will be shown in chronological order, with the timestamp and the name of the staff member who left it.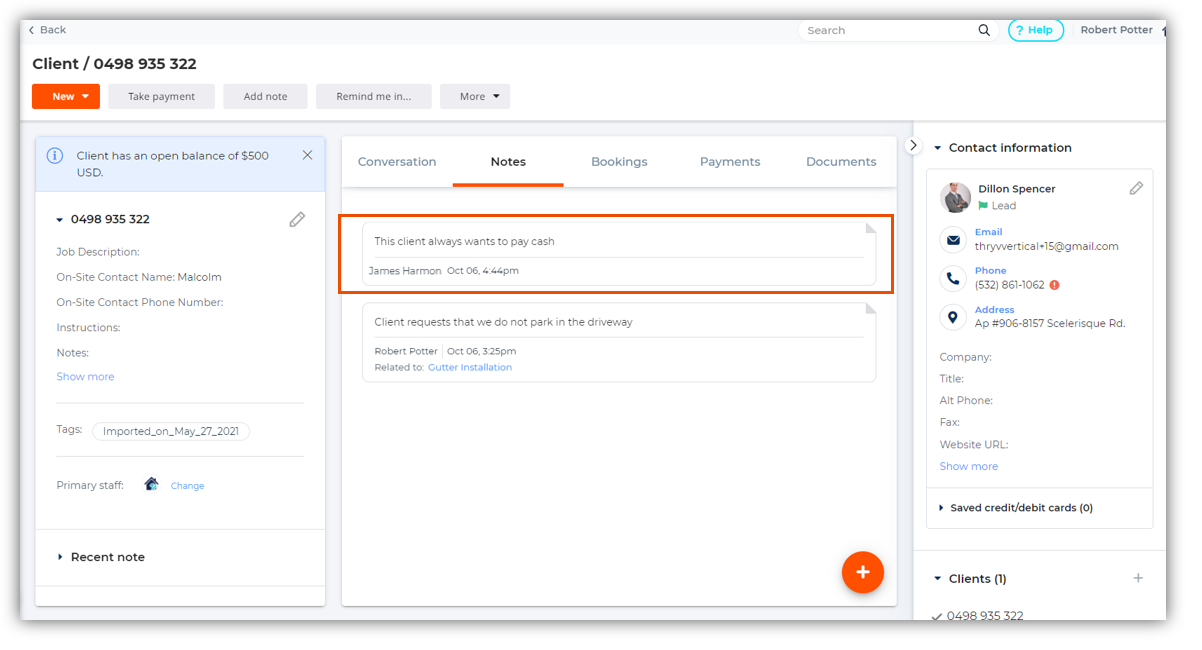 If you click on the name of the appointment next to Related To it will take you back to the appointment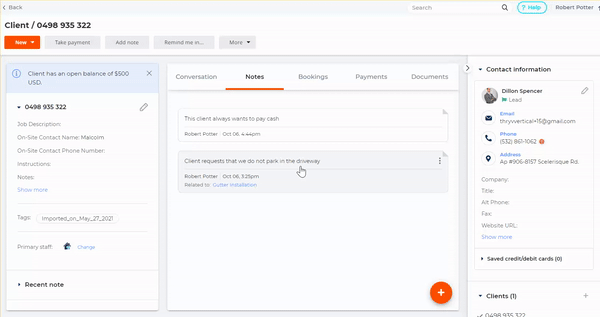 Want to set up a rule to change which staff members are automatically assigned jobs? Click here for a guide!