Scrubbing - in the context of email marketing - refers to removing invalid email addresses from your contact list. In other words, think of it as keeping your contacts squeaky clean! In this guide we will show you how to use Thryv to clean up your email list after an email campaign has been sent.
Note: This guide will assume that the announcement has already been sent. If you're looking for a guide to sending email marketing campaigns, Click Here.



Why scrub email addresses?
It is very important to only send campaigns to valid email addresses, as bounced emails affect your sender score. A sender score works similar to a credit score, but for your trustworthiness as an email sender. It is not assigned by Thryv, but rather by ISPs (Internet Service Providers). If a sender sends too many emails to invalid accounts, causing a bounce, they may be marked as an unsafe sender, and their messages will go straight to spam folders. For this reason, it is important to scrub your email list to protect your sender score.
Filter Your Bounced Emails
First, navigate to your sent campaign, and click on View Stats to view a list of all recipients of your announcement.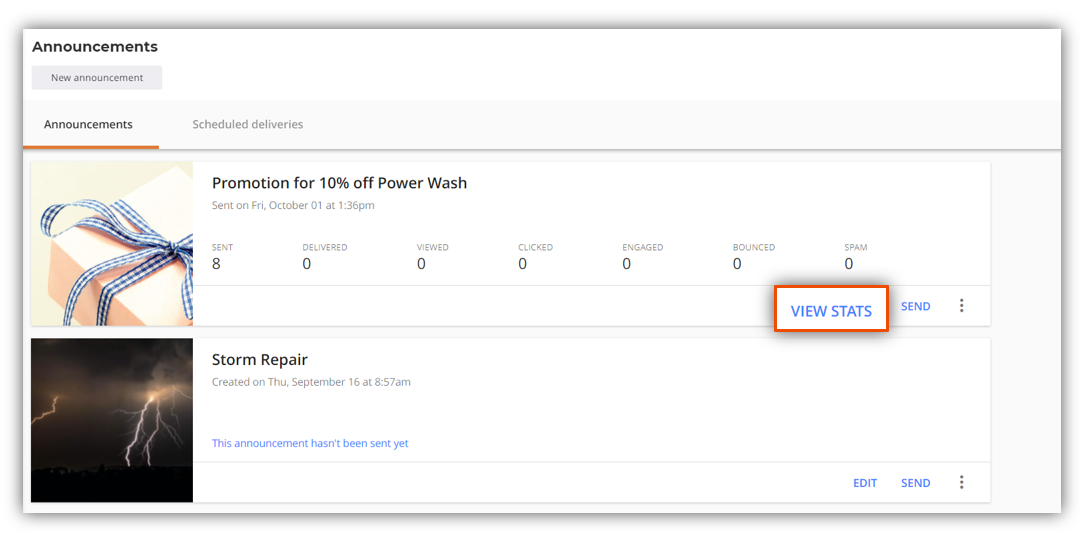 Next, click on Bounced. This will show a list of only the emails that did not successfully go through.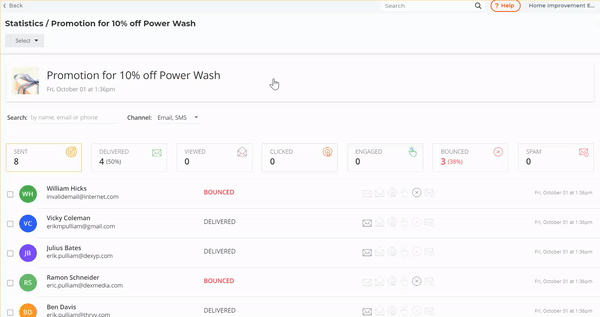 Now that you have your list of invalid email addresses, first navigate to the top left to Select>All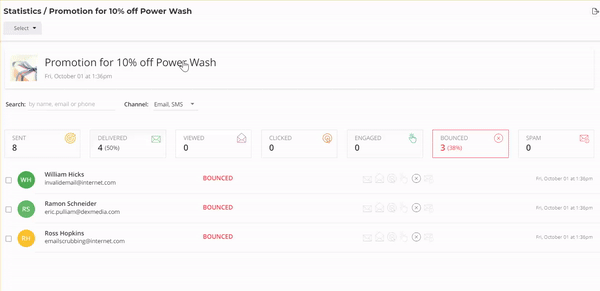 Now that all clients are selected, click on Add Tags. Enter a tag to apply to all of these customers so we can find them later. Use something easy to remember, such as "invalid_email"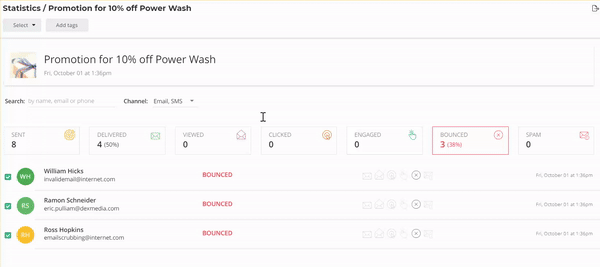 Now that our clients with invalid emails are tagged, navigate to Clients and filter by Tags>Name of the tag created for the invalid emails
Note: You may need to refresh your browser after tagging to get the tag to appear in your filter list.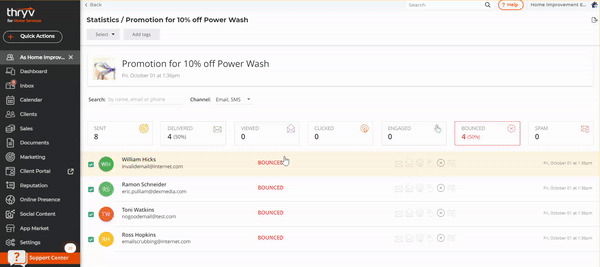 Now is where we fix the email addresses. From here, there are a few steps you can take
Check the email addresses for spelling mistakes and correct as necessary
Contact your customers to update their email address
Delete the address altogether to avoid sending to them again
Congratulations! Your email list is clean again. Have more questions about bounced emails and bounce rates? Click Here for a full guide!