Unfortunately, we've almost all been stood up by a client at some point in our business. Sometimes things come up and it happens to everyone. Fortunately, Thryv gives you tools to handle the situation in the best way for your business.
Marking A No-Show Appointment
If a client does not appear for their appointment, navigate to their appointment in the Calendar.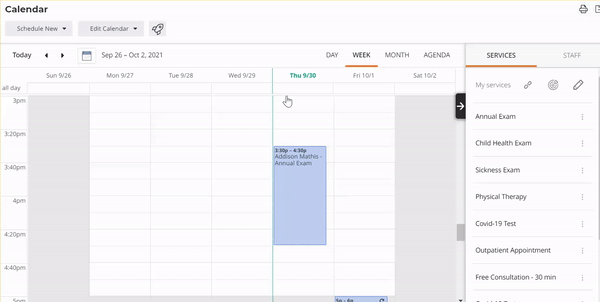 Once you are in their appointment, click on the Tri-Dots on the top row, then click on Mark As No-Show.
NOTE: It is important that you mark the client as No-Show before the appointment is scheduled to end. If the appointment ends Thryv will consider the appointment completed and will begin your scheduled follow up process.
Set An Automated Follow-Up for No-Show Appointments
To set an automated follow up, navigate to Settings>Email Templates.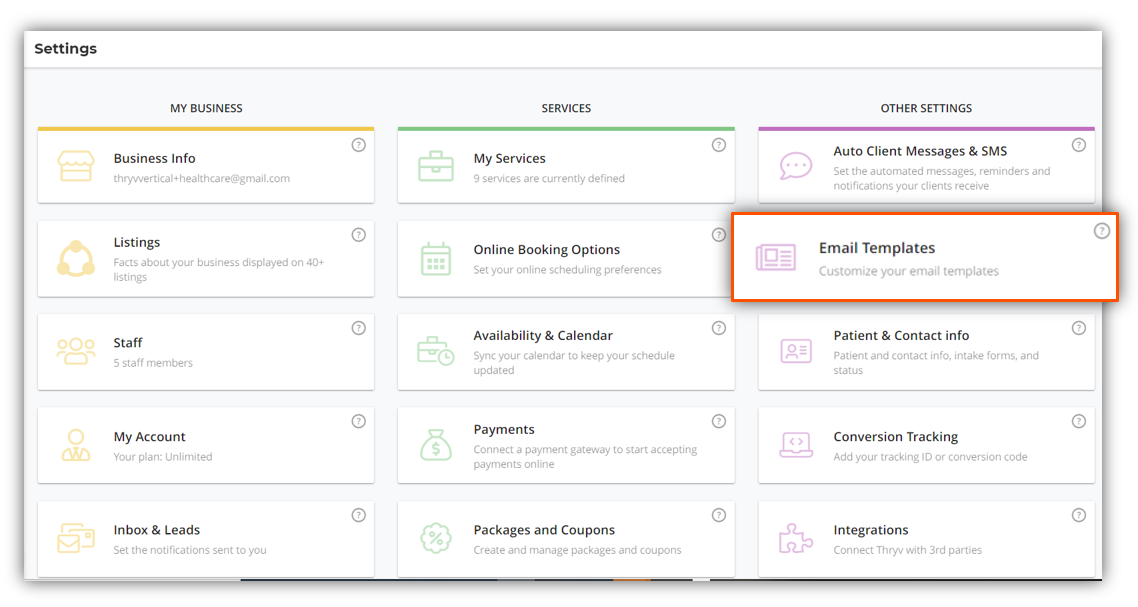 Once there, click on Missed Note to bring up the missed appointment template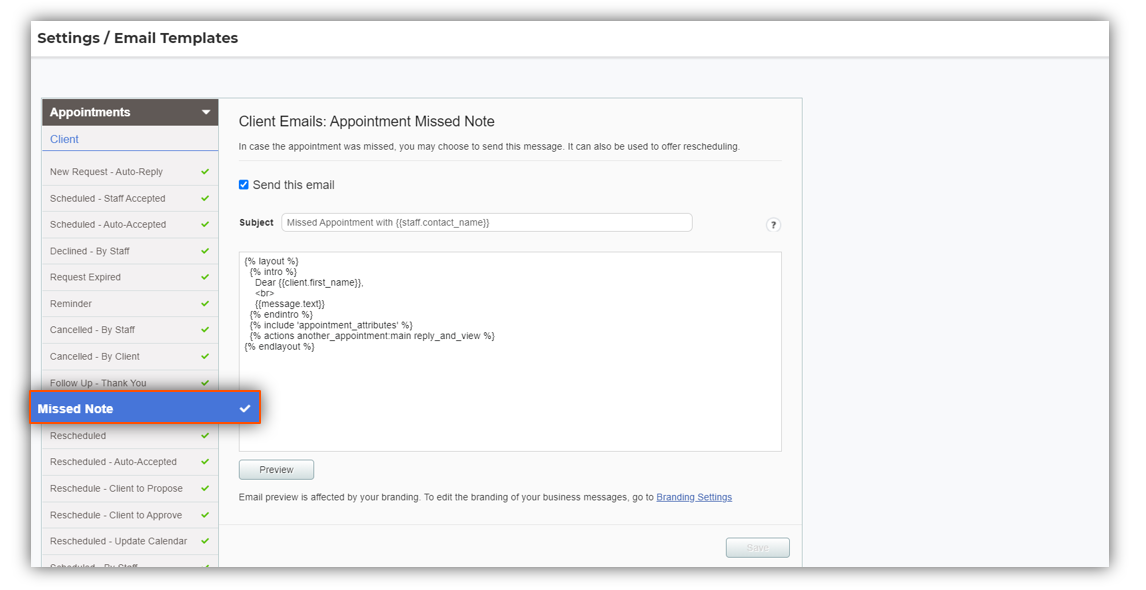 NOTE: This message uses HTML Code. If you are not familiar with HTML Code, the simplest method is to highlight the phrase Message Text, then, replace that text with what you would like your follow up message to say.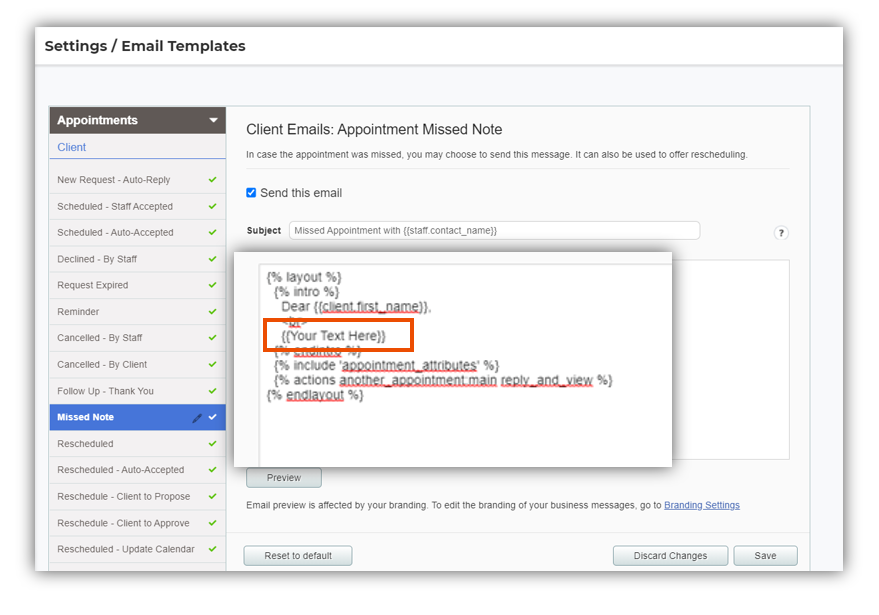 High-Thryver Tip:
You can schedule an additional follow up with a link to reschedule their missed appointment using Tags. Create a tag for clients who missed their appointment, like "no-show." Then, set up an automated campaign to those tagged clients with a link to your online scheduler. Click Here for a full guide to using tags for marketing.