Was your last event such a hit, you've decided to do it again? Let us show you how to save time duplicating it. With Thryv, you don't have to repeat the work of setting up the whole event again from scratch. (If you're looking for a guide to creating the group event in the first place, Click Here)
First, navigate to the group event you would like to duplicate.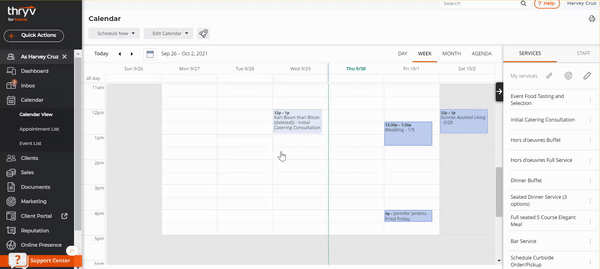 Once you have selected your event, click on Duplicate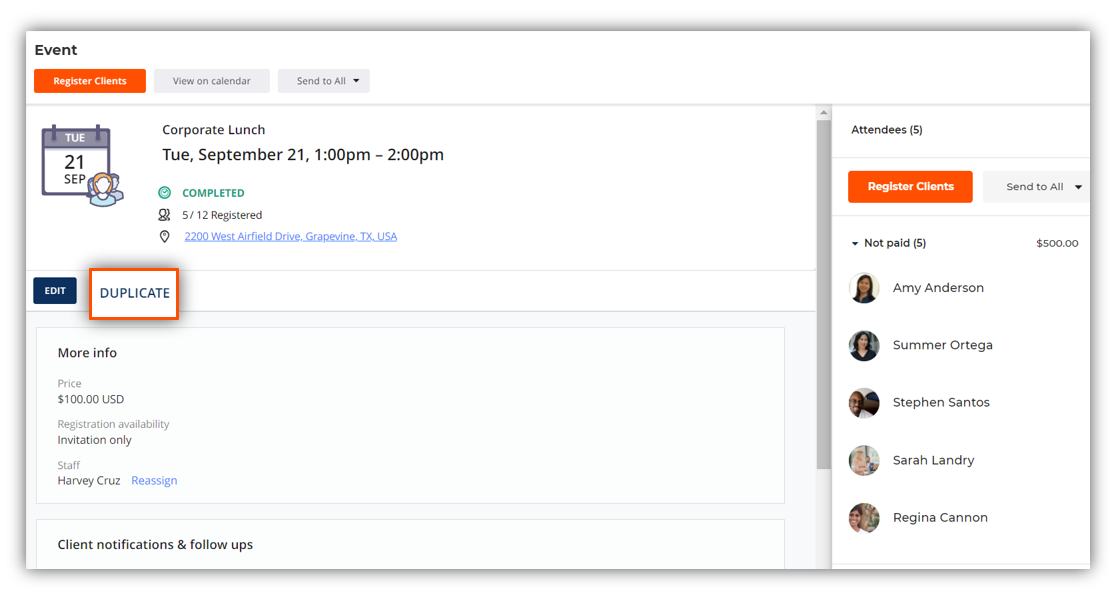 This will create an exact copy of the event. On the next screen, select the date and time for the next event, and make any other changes you wish.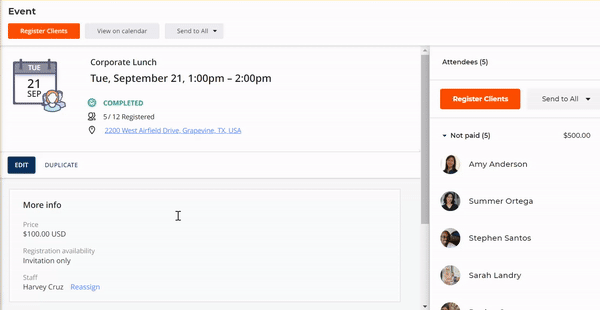 Note: As you can see above, the list of registered clients will not be duplicated. You will still need to register clients for the new event.
Invite Previous Clients To Register For New Event
If you do want to have the same clients attend the next event, Thryv makes it easy to invite them to register.
First, you will need the registration link for the new event. Navigate to your new event, and scroll down to the Registration Link, and copy it.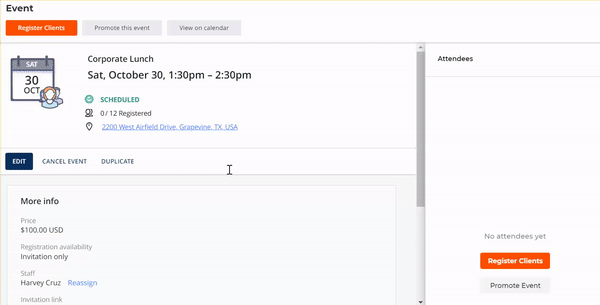 Now that you've got your link copied, we're going to send it to all of the clients from the previous event, in one step!
Now navigate to your previous event, and click on Send To All>Message. Paste your link here, and then add a message for your clients to register for your next event, and you're done! Yes, it's that easy!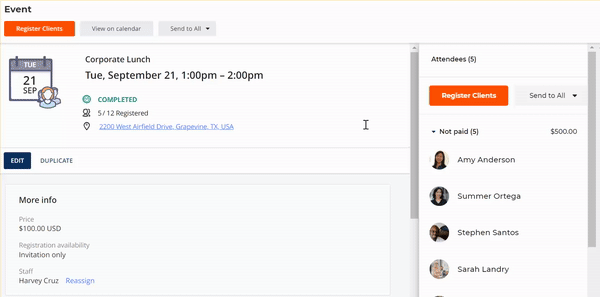 Want to know how to promote your event! Click Here for our guide to using email marketing which you can use to promote your group events!