It is important to know how to de-activate, rather than delete a staff member entirely from Thryv. By de-activating rather than deleting, all of that staff member's historical data, including past appointments, invoices, and conversations with customers, are preserved.
To de-activate a staff member, navigate to Settings>Staff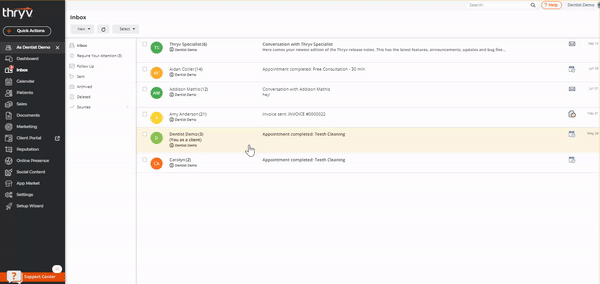 On the tri-dots next to the staff member you wish to de-activate, click on Set As Inactive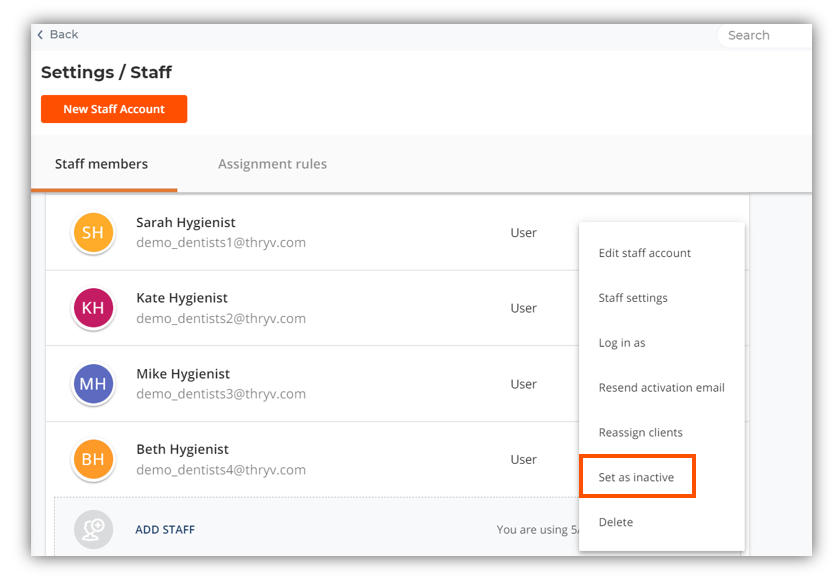 Once this is selected, that staff member will still appear, but will be greyed out. They will not be able to log in to Thryv, access clients, or set appointments.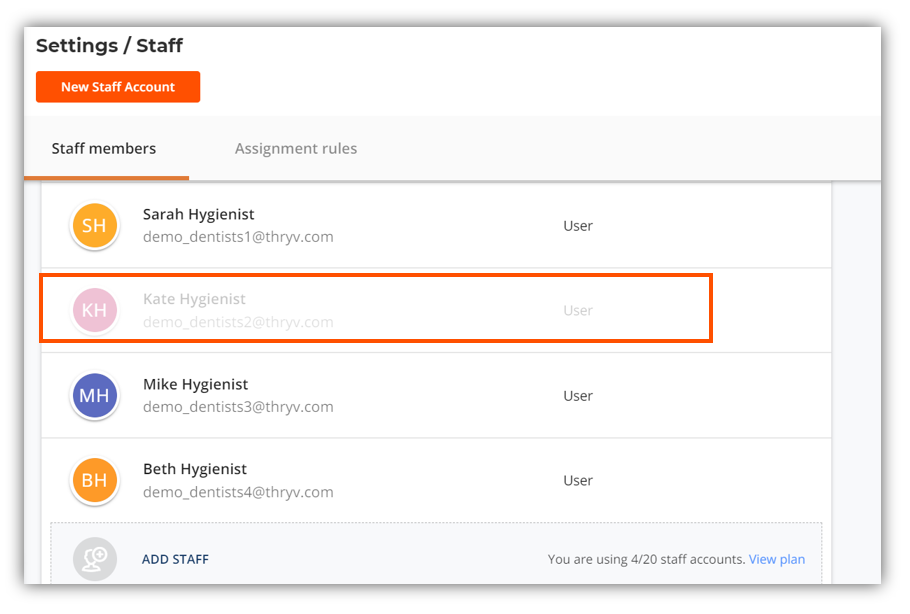 To reverse this change, and reactivate the staff member, click on the tri-dots again, and select Set As Active. This will reactivate the staff account. They will once again be able to log in to Thryv, access clients, and set appointments.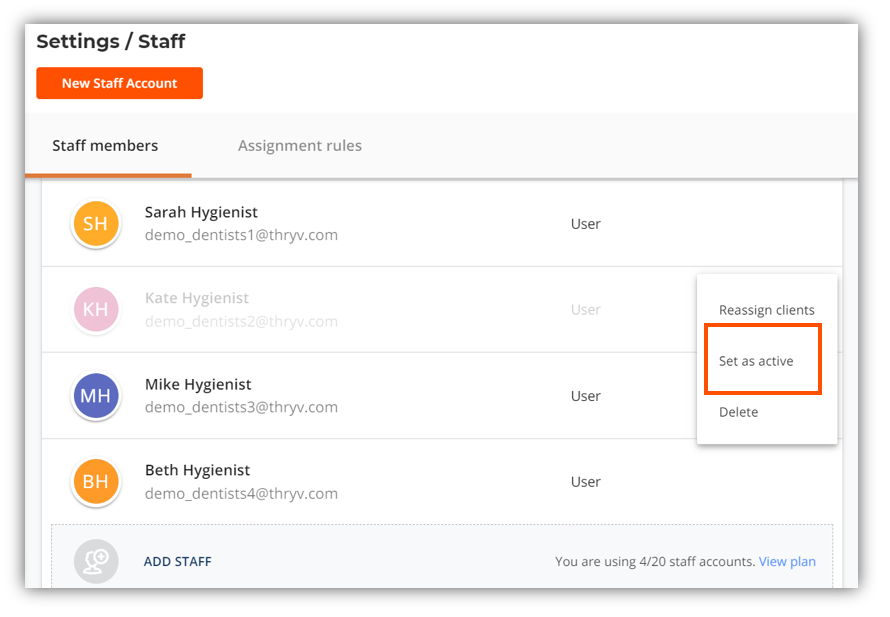 Does one of your staff members need their password reset? Click Here for our guide to resetting a staff member's password!