Increasing your ranking on Google is a pain point for many small business owners. Luckily, Business Center gives you the tools to make it easy! Here is a helpful guide to make sure you're getting the full benefit of your Business Center software and using every tool at your disposal to boost your Google presence.
Fill Out As Many Details As Possible On Your Listing Profile

Google doesn't just consider your Google Business Profile itself when determining your ranking. Their algorithm examines all search sites. What they are looking for is more information, and information that is consistent across all sites. Even something as simple as spelling out "street" on one site and abbreviating "st." on another site can hurt Google's confidence in your listing. Google also considers a complete profile more trustworthy than one that is incomplete. Take a look at our guide that goes over in detail how to make the most out of each field in your listing profile. To complete your profile in Business Center, navigate to Online Presence > Google Profile and fill out every field with as much detail as possible
Use Yext Advanced App To Get The Most From Your Listings
After you're done on this page, go to the Yext Advanced App to fill in even more details for a more robust listing. Some of what you filled in under your Business Center listings profile will carry over, so we're going to highlight some additional things that can be added in Yext Advanced.
One of the most important is the Photo Gallery, the more images a business has, the more views their listing gets! Photos also give customers a clear idea of your business and build trust in your brand.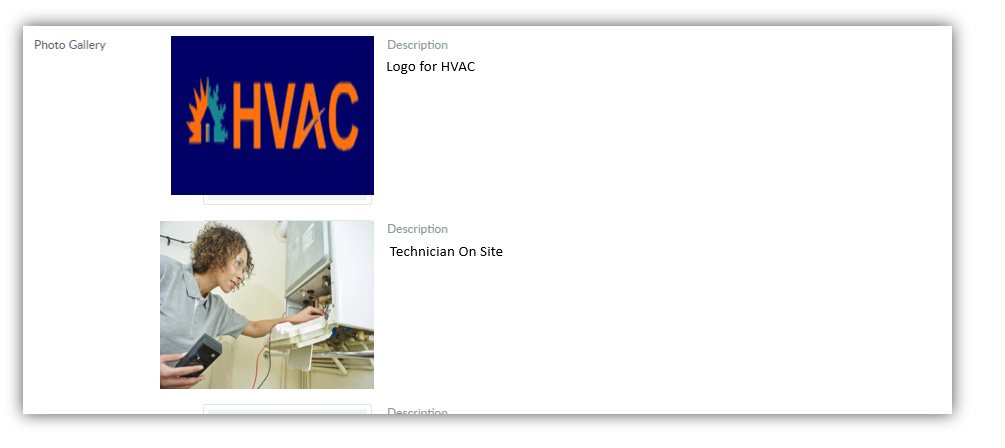 These fields are also only found in Yext Advanced and are a great way to differentiate your business from the competition. Filling in these fields with FAQs, unique attributes, and more will help you dominate highly specific searches, and give your customers valuable information about your business so they have the information to know you are the right choice!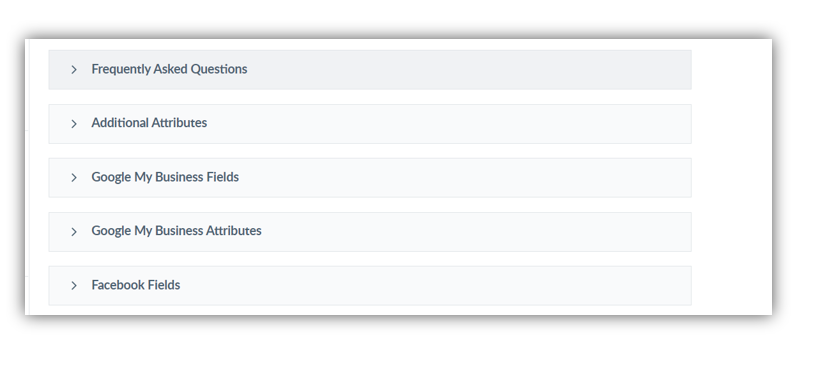 Choose Relevant Categories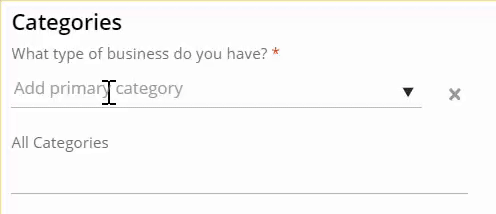 One of the most important choices you will need to make is your business category, as this will be the most likely search term you will be found under. The first category selected in Business Center will be your Primary Category and the one that Google weighs the most heavily in their algorithm. You can choose Additional Categories as well. It is wise to do so, but only if they are relevant to your business. Think of secondary services that you offer that your customers might search for. However, there is such a thing as too many categories! If you try to add too many categories, Google will find that less legitimate and it will hurt your ranking. A best practice is to keep it to a maximum of 5 categories, and only do so if all 5 are relevant to your business. 
Rotate Your Pictures Often
Photos are the best way to make your Google listing more eye-catching and more likely to be chosen by your leads. As with most other parts of this guide, more is better! Post your logo, a photo of the exterior of your business so you can be found, the interior to make coming there appealing, and work samples to build a brand your customers can trust. 
It's also important to update those pictures often. Google will note on your listing that your photos were recently updated, and this shows consumers you are active in maintaining your online presence and builds trust in your brand. Follow the steps listed above to return to Yext Advanced often and add new pictures!


Take Advantage of Google Posts
Social posts on your Google Business Profile are an unexpected way to increase your ranking. Posts on Google only appear for 7 days, so it's important to post often. They can be used to provide important updates about your business or position you as an expert in your category. Luckily, Business Center makes it easy to post on Google with our social tools! Click Here to learn more!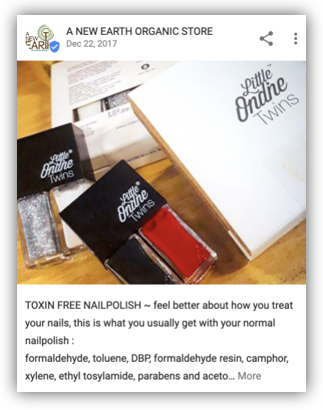 Have more questions?
We completely understand that this can be a lot for a business owner to manage on top of running their day-to-day operations. Click here to view our Google Business Profile FAQ and to learn about the Managed GMB Optimization Add-On for your account.