Things come up and sometimes appointments have to be rescheduled. No worries, Thryv has you. Rescheduling an appointment is easy and Thryv will notify your clients of any updates that you make.
To reschedule an appointment find the appointment you'd like to adjust.
Go to the Calendar and select the desired appointment.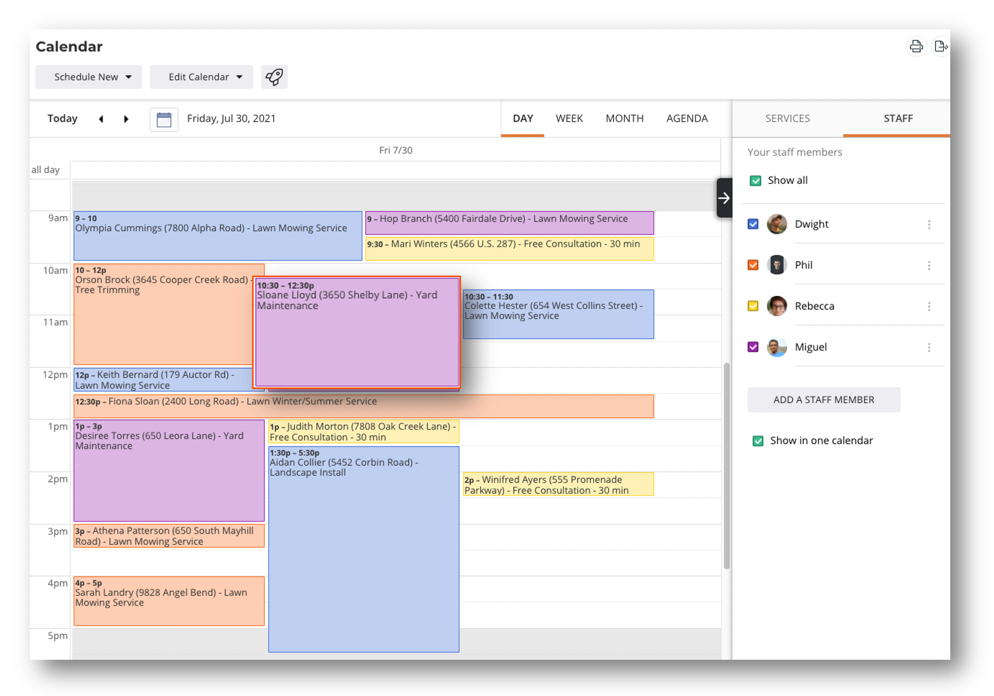 You will be brought to the appointment details. Select reschedule.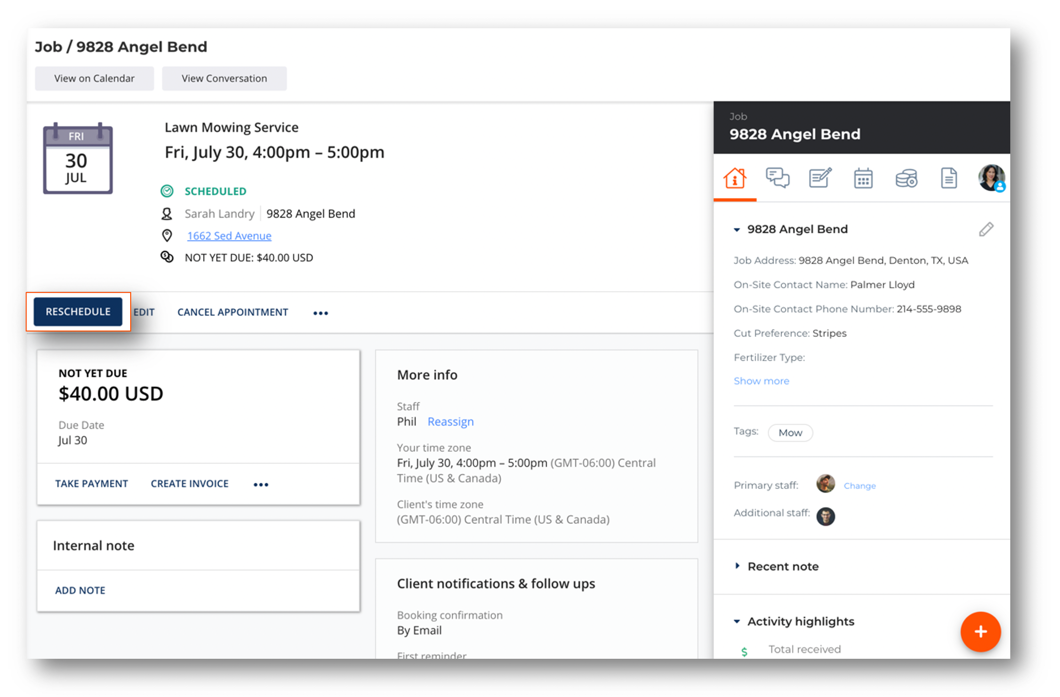 A propose new time for the appointment will pop up. Change the date and time by selecting the calendar and clock icons. You can also include an optional message to your clients. Once you have made all your changes, select submit.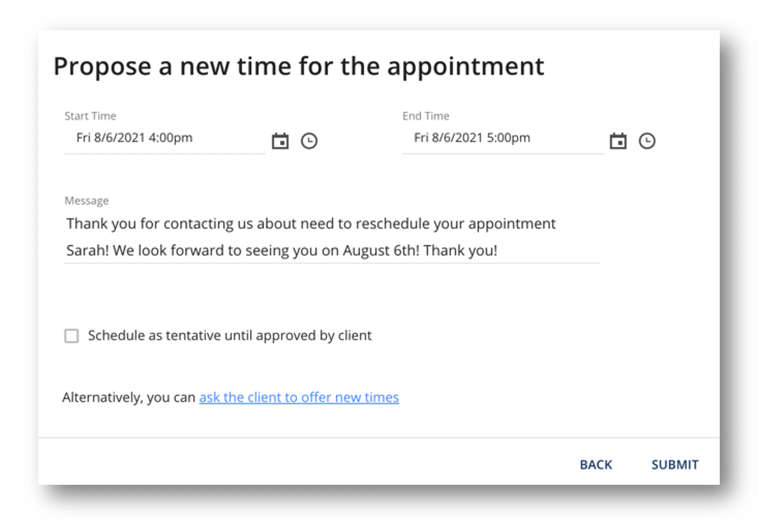 The appointment details screen will document the original time of the appointment under the rescheduled from field. The new time and the original time will also appear on the conversation tab for that contact.