Getting the word out about an upcoming event is vital to its success. Events can always be displayed on your service menu, but just in case clients aren't regularly checking that, let's review how you can promote your event directly to your clients. In this article, we will cover how to promote your individual events and event series.
Article Content:
Sharing the Event's Unique Invitation Link.
Promote Event with a Marketing Announcement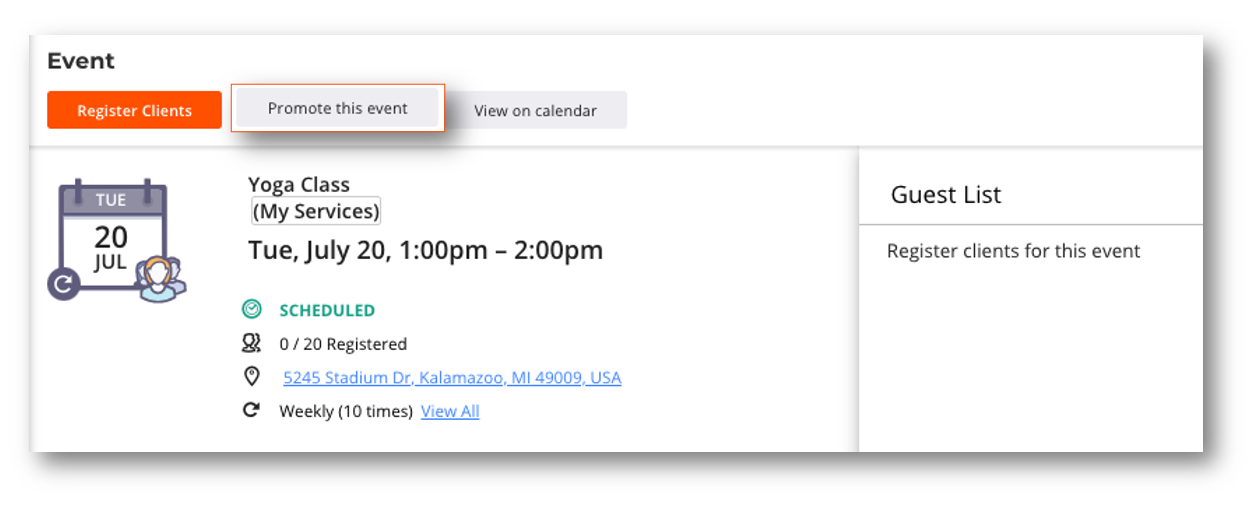 If the event is in a series, you will be asked if you'd like to promote the whole series or only this occurrence. Choose your preferred option.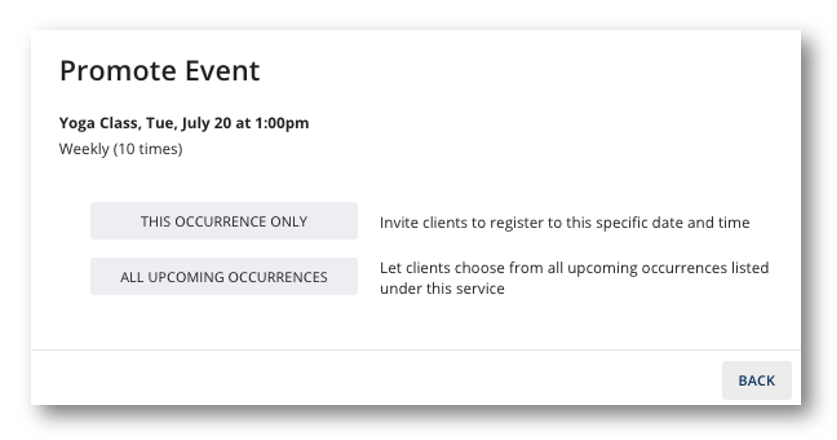 Next, you will be taken to set your preferences for the marketing announcement. The system will populate the call to action for the event based on your selection to promote the one occurrence or the series. You can edit if you'd like to change. (Pictured below is promoting the single event.)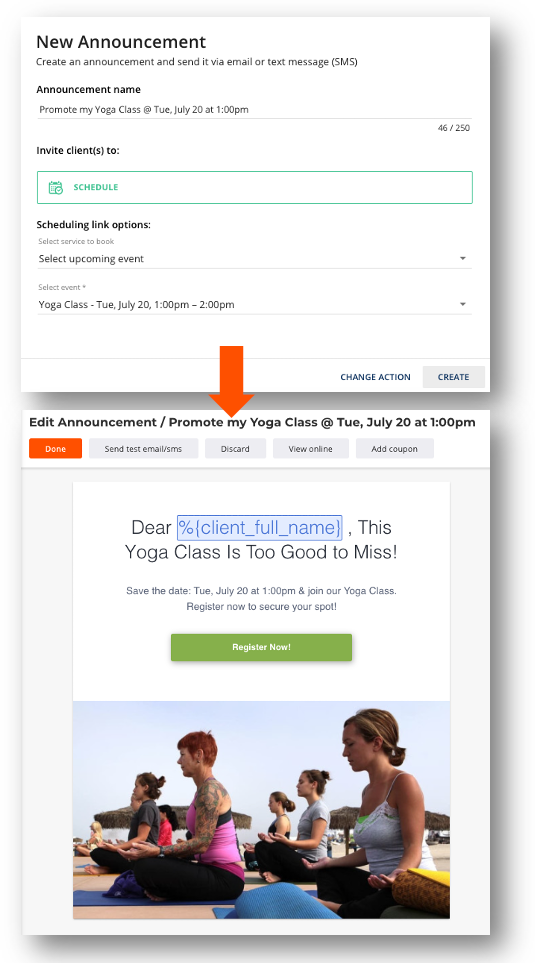 Once the announcement is created, you can send it to your desired audience.
When your client selects the call to action in the email or text to register for the event they will be taken to the client portal. Based on your selection to promote the one occurrence or the series the client will see: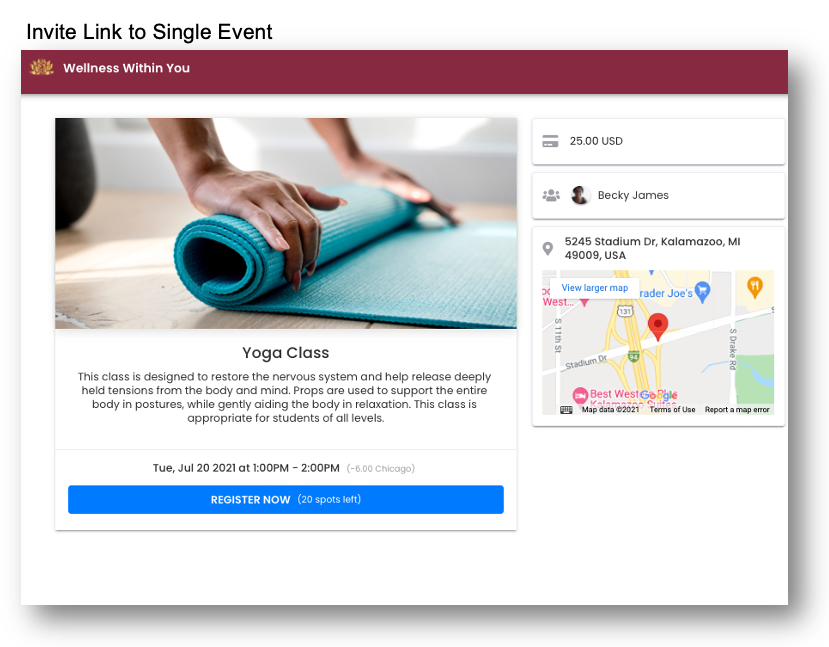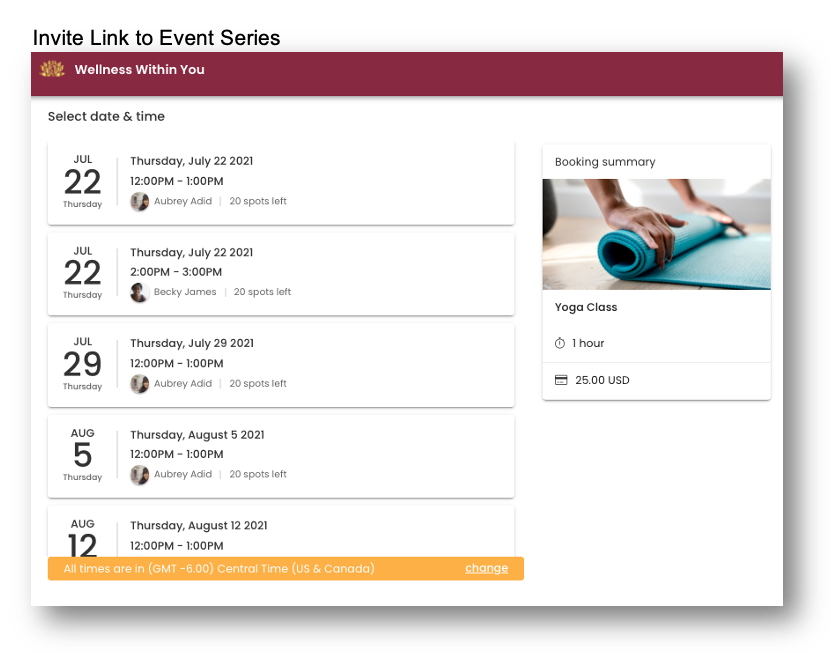 Unique Invitation Link
You can grab the unique event idea and share it with your clients. To get the Unique Invitation Link, navigate to Calendar and click on the desired event. The unique link will be listed under the event details. This will allow the client to register for that specific occurrence.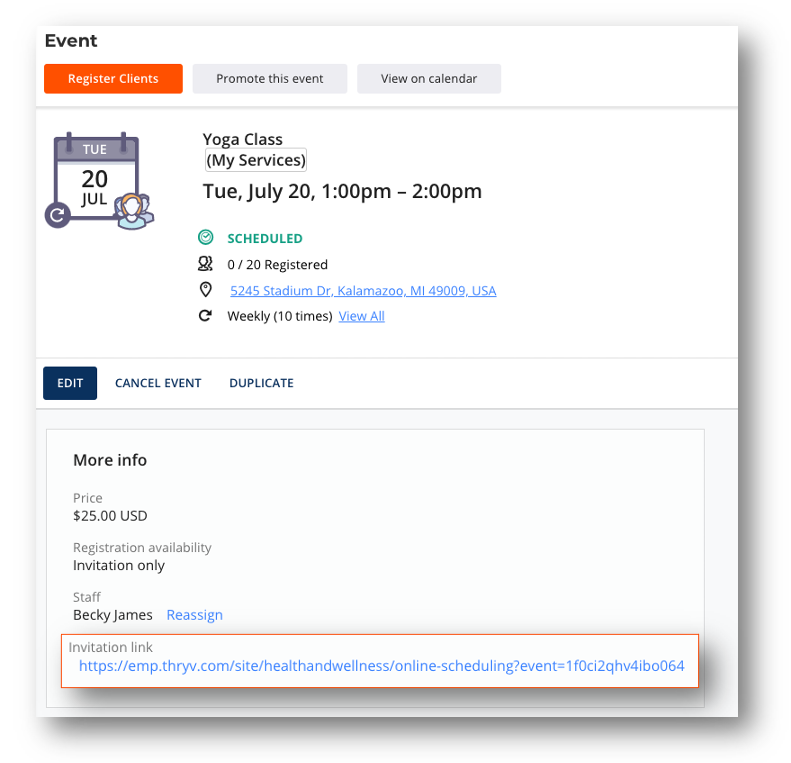 When selected by a client, they will be taken to the event details with an option to register for that single occurrence.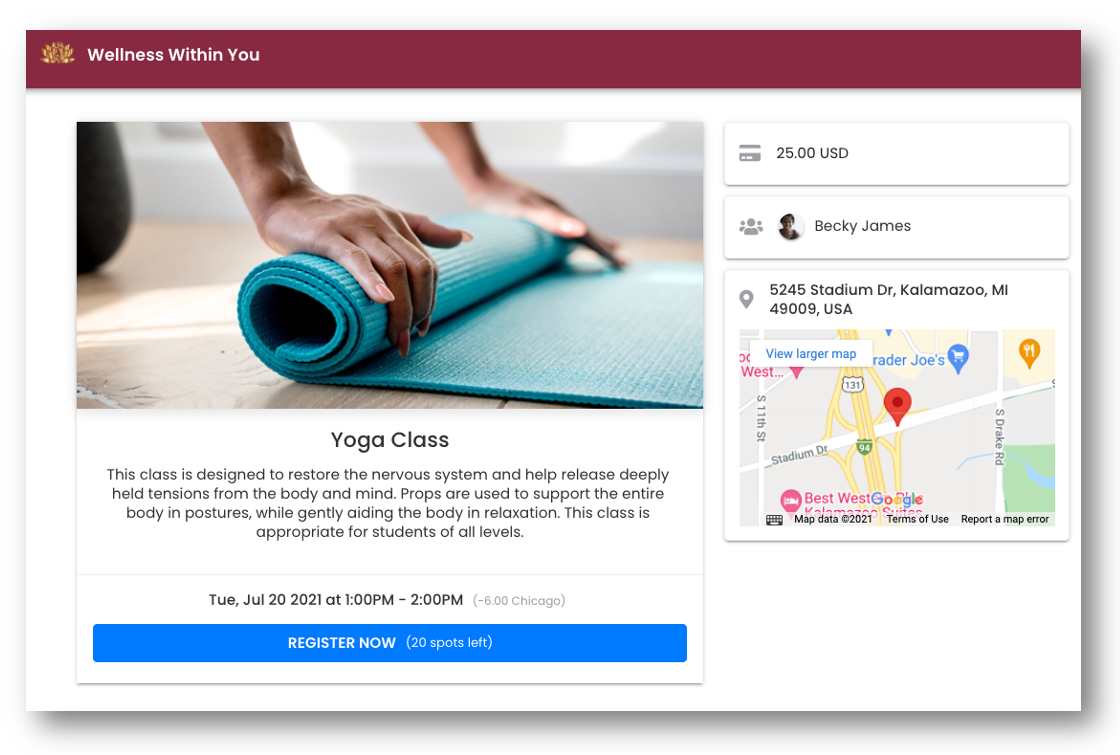 Need to add more event occurances to your calendar? Check out this guide.