Whenever a new client contacts or schedules with you through the Client Portal, a Client Card is automatically created for that client in your account including all the information the client provided.
You can also add new clients to your list even if the client never contacted you before.
To add a new client, select the Clients tab on the left navigation bar, and then click on New Client.
From the Clients Tab

You can add a new client by selecting any Thryv Action, i.e. new invoice, new appointment, new message, new estimate, new document.

Select New Client, then provide the client's default information like email (not mandatory), first and last name, and even upload your client's photo.
You can add more fields to the Client Card and save more information about your clients as needed.
If you have enabled Text/SMS reminders to clients for scheduled appointments, and you've updated the client's phone number on the client card, the Text/SMS reminder will be sent to your client.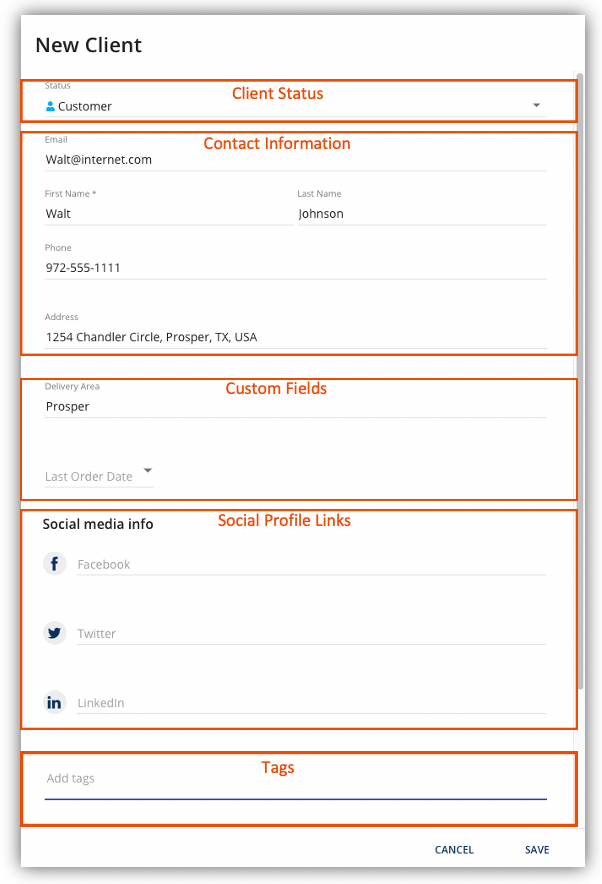 New Client Card created: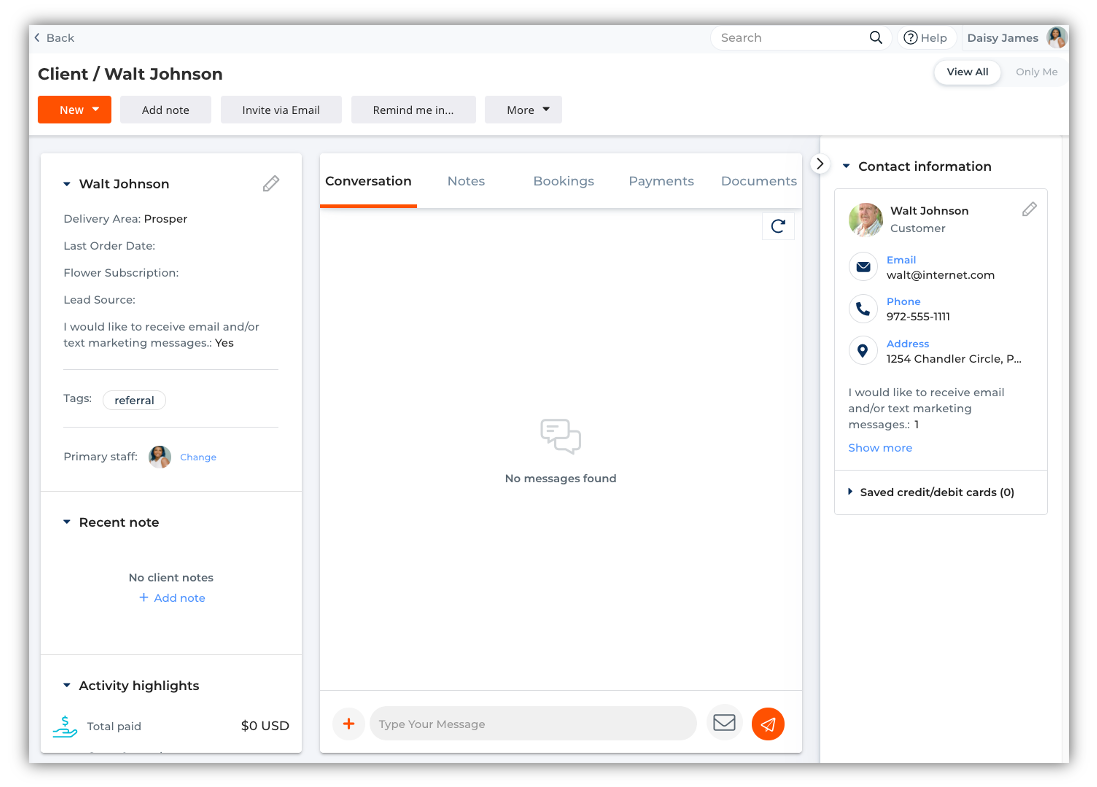 Tip: New Client will auto-assign to the staff member that created the contact.
Add Yourself as a Client
You will also have the ability to add yourself as a client in Thryv to gain visibility on how your clients and customers see your Thryv from their perspective. Simply follow the process above, but add your own name and the exact email address used to log into your Thryv as the contact information. You'll then see the following when you look yourself up in Thryv:
This will allow you to see the entire booking process from your client/customer's view. So, set an appointment with yourself, log into your very own client portal...maybe even try making a payment...and if you have any additional feature requests, you can share them in Thryv Feedback in the Support Center.