Need to set yourself or another staff member as unavailable during a set time on the online scheduling menu? Set up a blocked off time.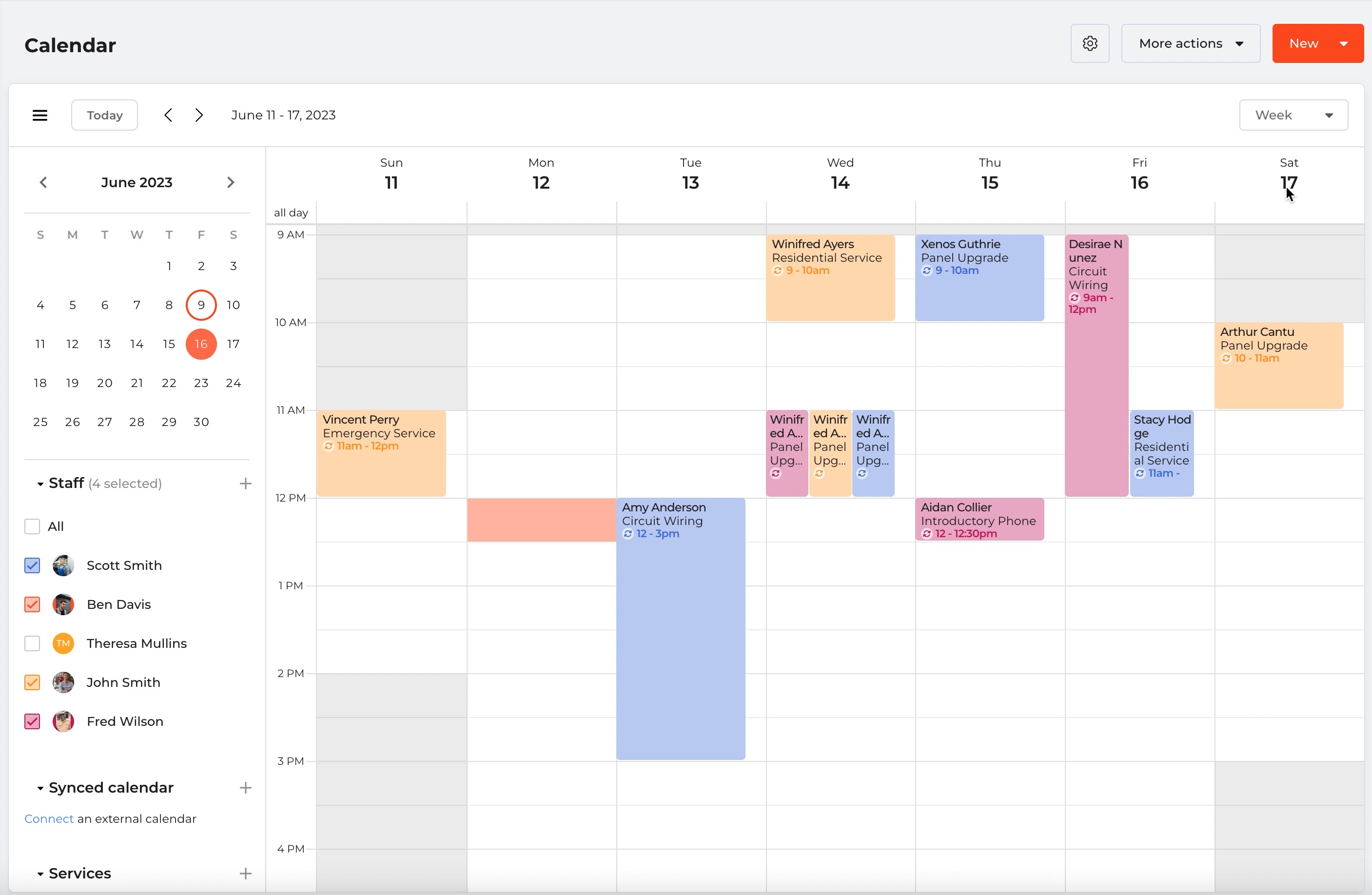 Setting a blocked off time will remove you or another staff member from availability on the online scheduling menu for a set time period. You can set blocked off times for only yourself or for additional staff.
This is great for any business that has multiple staff members, that would like to add a blocked off time for more than one of those staff members for a time slot.
Example: If you want to have a team meeting and need to block yours and other staff members calendars in Thryv for that meeting, you only need to create 1 blocked off time, and select the staff members that should be in the meeting. The staff members will see the blocked off time on their calendar.
Only staff roles, collaborators, managers, and admins can set blocked off times for other staff members.
How to set up a blocked off time
Navigate to Calendar View
Select Schedule New
Select Blocked off time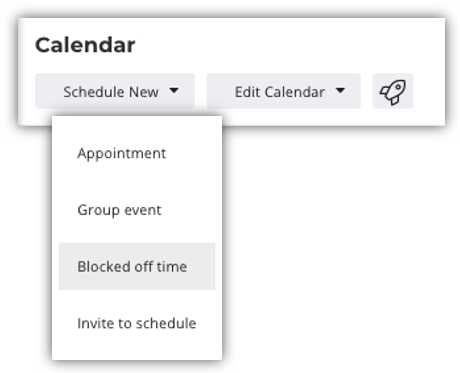 Enter details for blocked off time
Start time

End time

Title

Staff members (this field will pre-populate based on which staff member is currently logged in)

Description
Select Save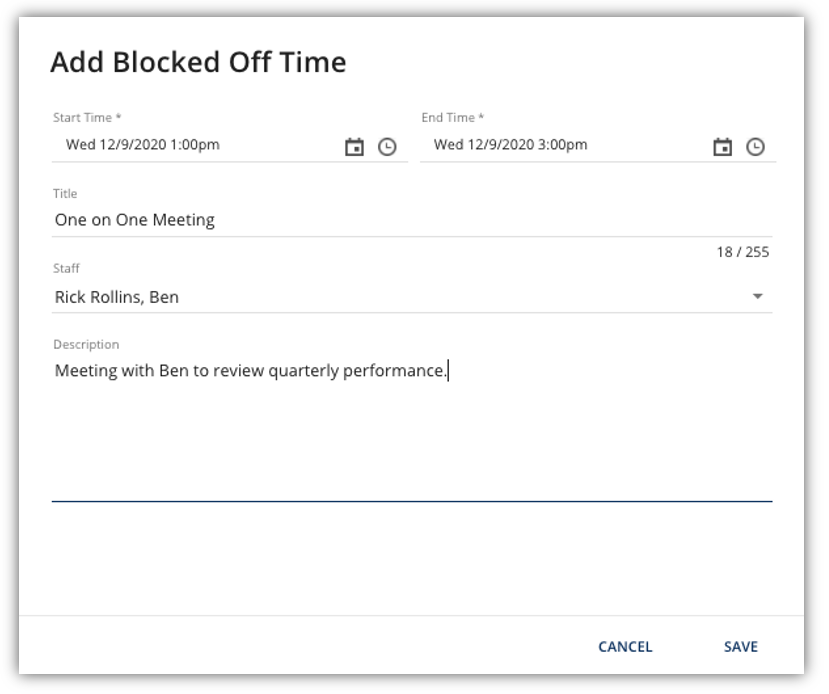 An individual block will appear on each staff member's calendar.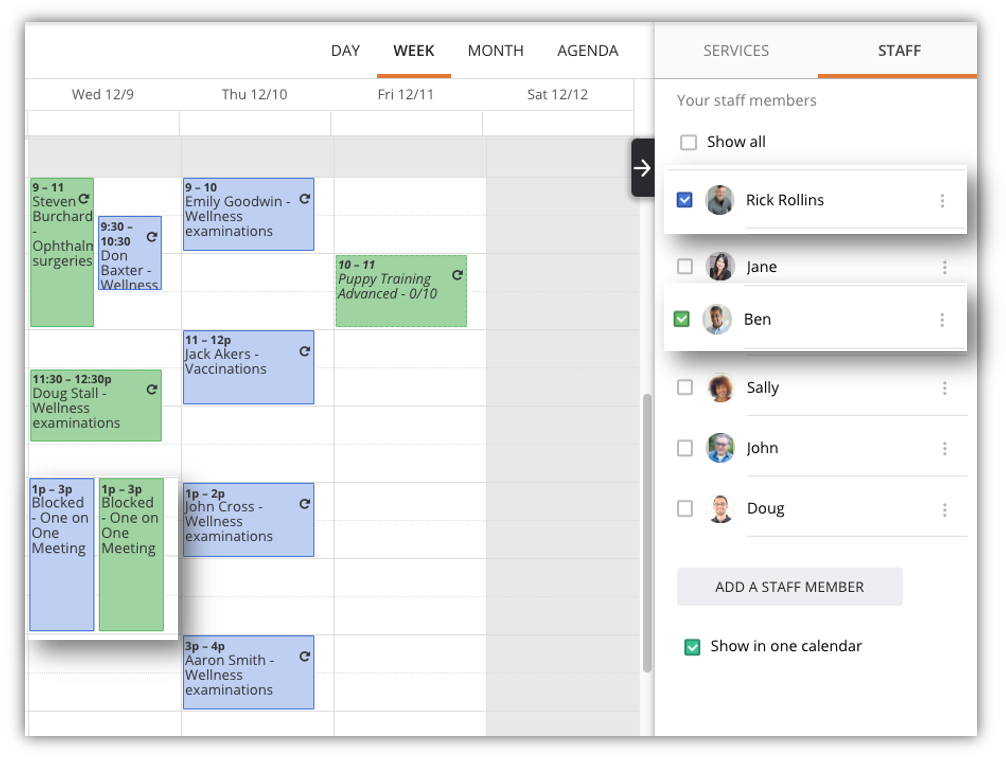 Quickly add Blocked Off Time to your own calendar
To quickly add a blocked off time for only your own calendar > Navigate to calendar view, highlight the time slots you'd like to block, select blocked off time.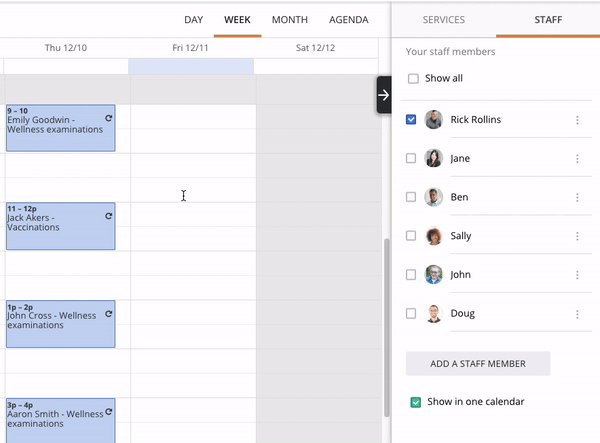 Repeated Blocked Off Time - Beta View Only
Note: Repeating blocked off time is only available in the beta view of the calendar. It is not available in the classic view
To make blocked off time repeating, click on Does Not Repeat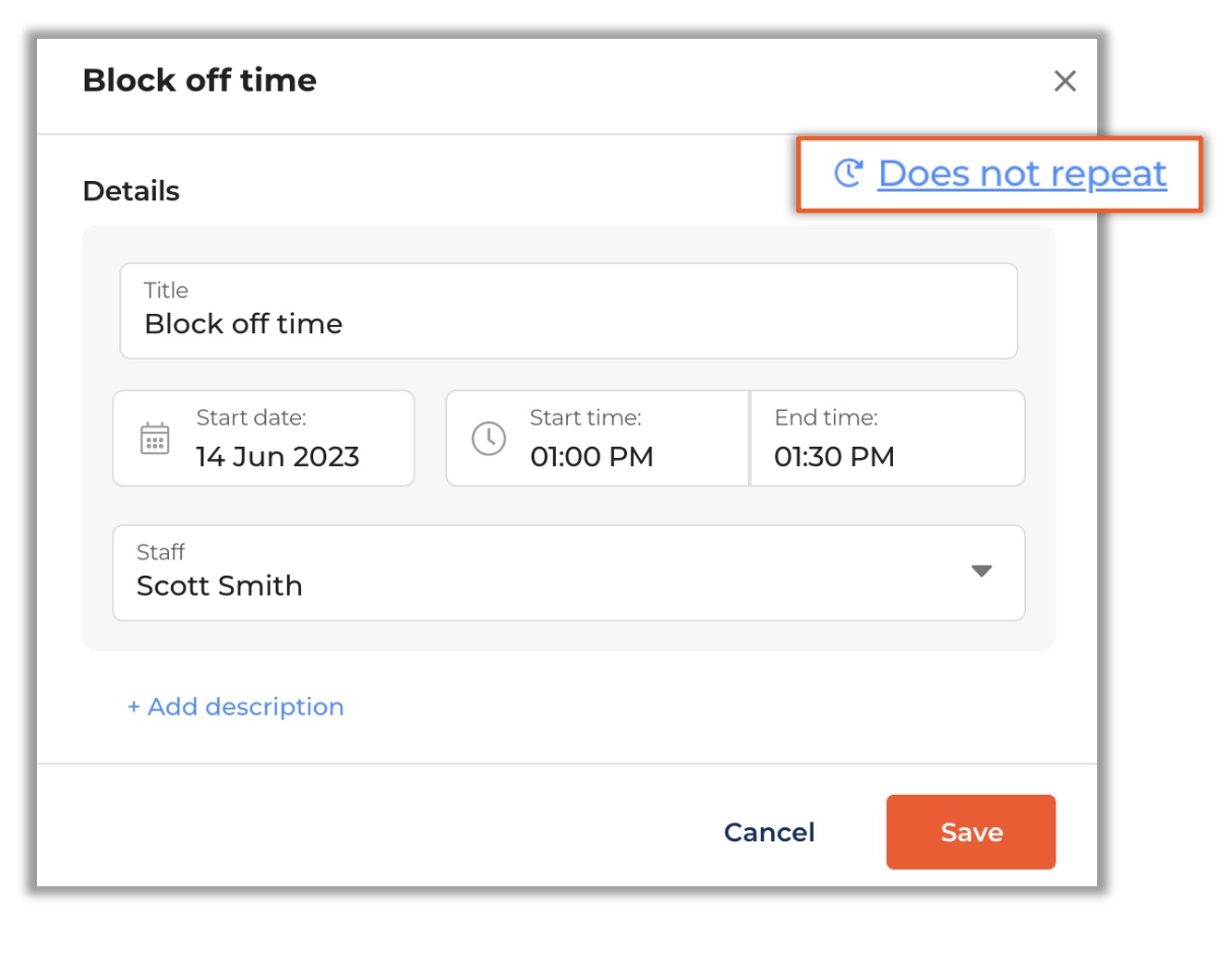 In the window that appears, set the Repeats toggle to on. Then, choose how often you would like the blocked off time to repeat. Then, choose which day of the week or month the block occurs on, and set an end date. This is great for recurring staff meetings, lunch breaks, or other fixed parts of your schedule