Get a "bird's eye" view of your workweek with the Appointment List View and see your bookings in a list rather than on one calendar. Using the list view, you can apply various filters to create insightful summaries and reports.
Article Content:
Single Appointment Quick Actions
Multiple Appointment Bulk Actions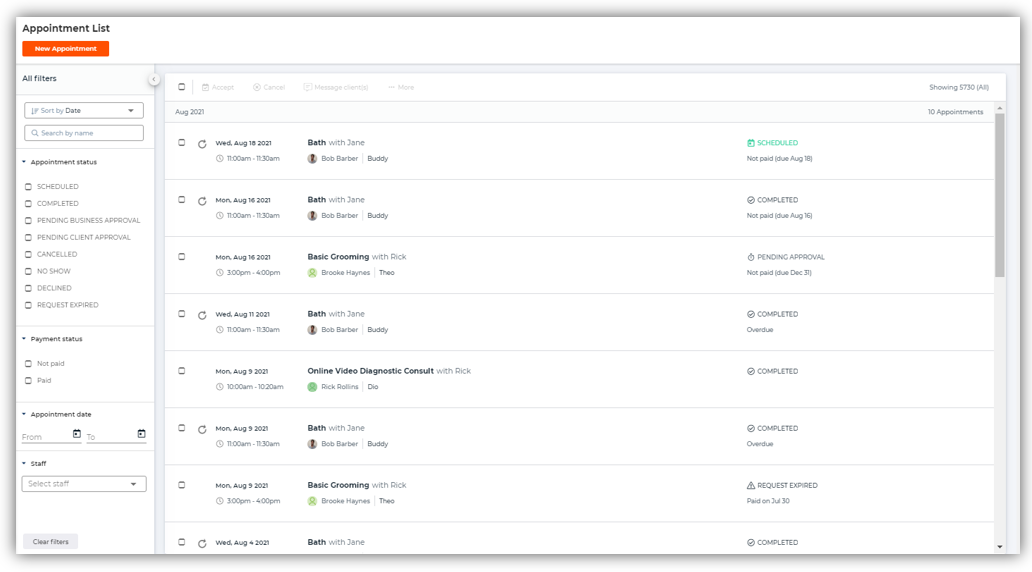 To switch to list view, select the Calendar tab > Appointment List.
You will find filter and sort options on the left-hand side and your appointments will be listed on the right. You can also use the search bar to search for appointments by client name.
Filter Appointments
By default, the Appointment List view will list upcoming appointments for the next 30 days - you can clear these filters and apply your own. To filter your appointments, use the filters in the left-hand pane. If you do not see the Filter and Sort pane, it may be collapsed.
You can filter by appointment status, staff members, appointment date, or whether the appointment has been paid or not.
Note: Any staff assigned to an appointment, whether they are primary or secondary assigned, will be considered assigned to the appointment. The filter does not distinguish primary or secondary, but will show all staff on the list

Sort Appointments
You can sort appointments by Date. Click on the (asc) or (desc) order indicator to toggle between ascending and descending order.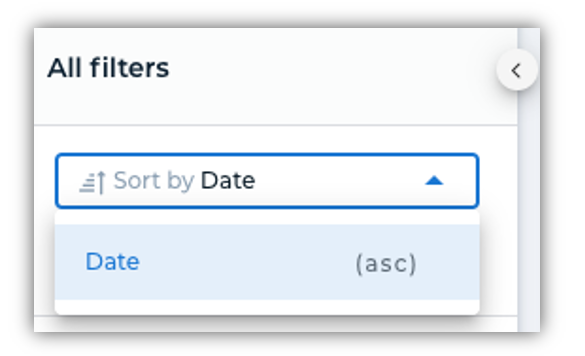 Export Your Appointment List
You are able to export your appointment list to a CSV or Excel sheet. This will enable you to print your appointment list to post or distribute at your business if needed. To do so, click on the Export icon in the top right.

In the window that appears, configure the options for your export:
Date Range -This will export your appointments between the start date and the end date
Column - Select which appointment fields will be exported. If All is selected, then all information about your appointments are selected. To only export certain information, click the radio button for Column, and then select the fields you want to be included in the export
Row - This selects the appointments to be exported. If All is selected, then all appointments within the date range will be exported. If Filtered Results is selected, then only the appointments shown based on the filters on the left side of your screen will be included in the export.
Format - choose whether to export to a CSV or Excel file

Once you have made your selections, click on Export and your list will be downloaded automatically. It can be retrieved from your Downloads folder
Single Appointment Quick Actions
From the Appointment List, you can also perform quick actions on single appointments without having to navigate to the individual appointment page.
To access the quick actions available, hover over the appointment on the list, then select the tri-dot to choose the quick action you would like to take from the drop-down menu. Possible options include accept, edit, cancel, reschedule, mark as completed or No Show, duplicate, or reassign.
To take a payment for an appointment, click on the payment icon next to that appointment. This will bring up a payment screen with the appointment information loaded in.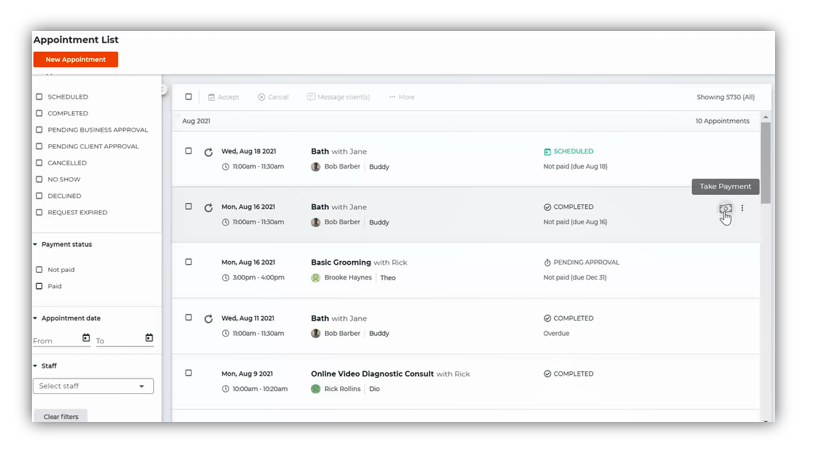 Multiple Appointment Bulk Actions
From the Appointment List, you can also perform bulk action such as accepting or canceling multiple appointments at once. You also can send a bulk message to all selected clients. (Here is where the filter tool really comes in handy!)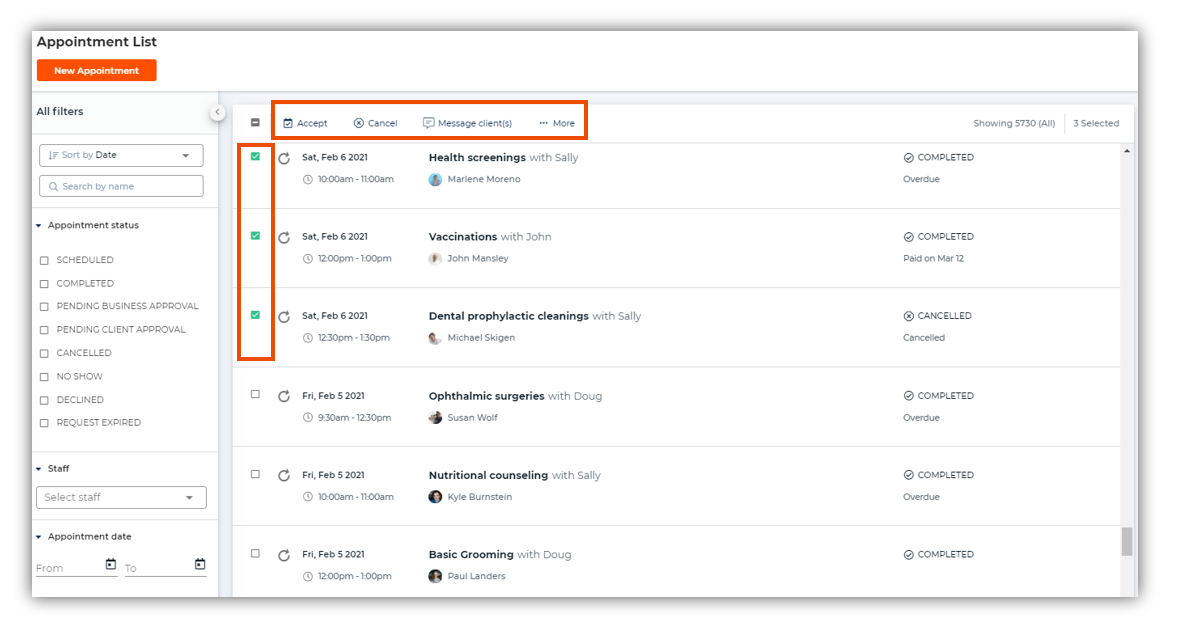 If you need additional assistance, you can also contact our Thryv Support team which is available 24/7 via chat, phone 844-998-4798, or email at support@thryv.com.