Offering bank transfer as a payment option is a fantastic way to cut down on transaction fee costs for your business. If you select to accept bank transfer payments, you can take advantage of 1% transaction fees, up to $9.00 with a $1.00 minimum. Bank Transfer also includes account and fund validation.
Article Contents:
Enable Bank Transfer Payment Option
To set up ThryvPay to enable Bank Transfers for your customers, first navigate to Sales>ThryvPay>Settings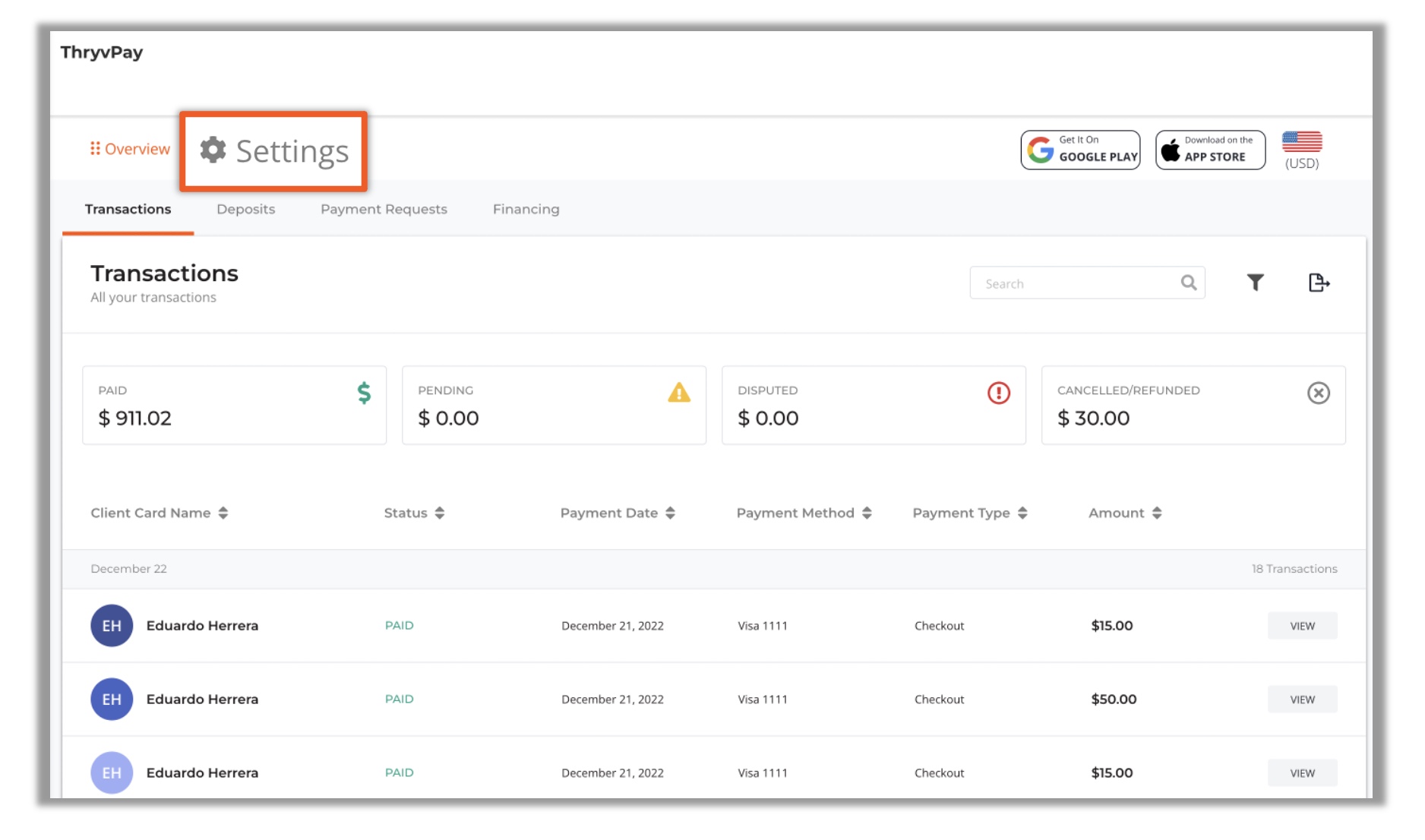 Next, scroll down to the section Bank/ACH Debit. If you would like to accept bank transfer payments, set the toggle to On
Note: The acronym ACH is specific to the US, and may vary by country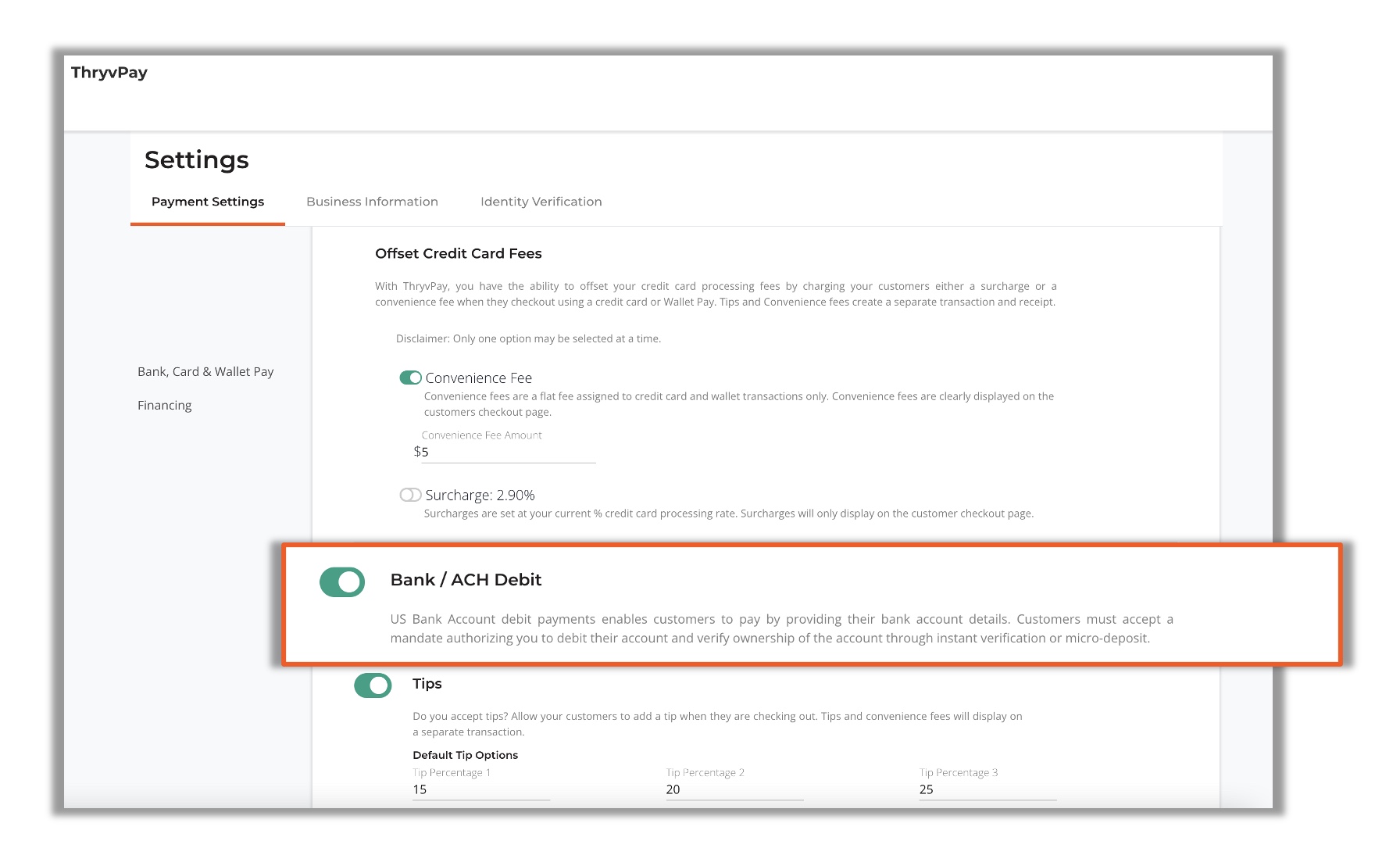 From here, no further action is needed. Bank transfer will automatically be an option on any invoice or payment request your customers see going forward.
Customer View
When your clients select to pay from an invoice or payment link they will be directed to a ThryvPay screen that will allow them to select to pay by bank transfer or credit card.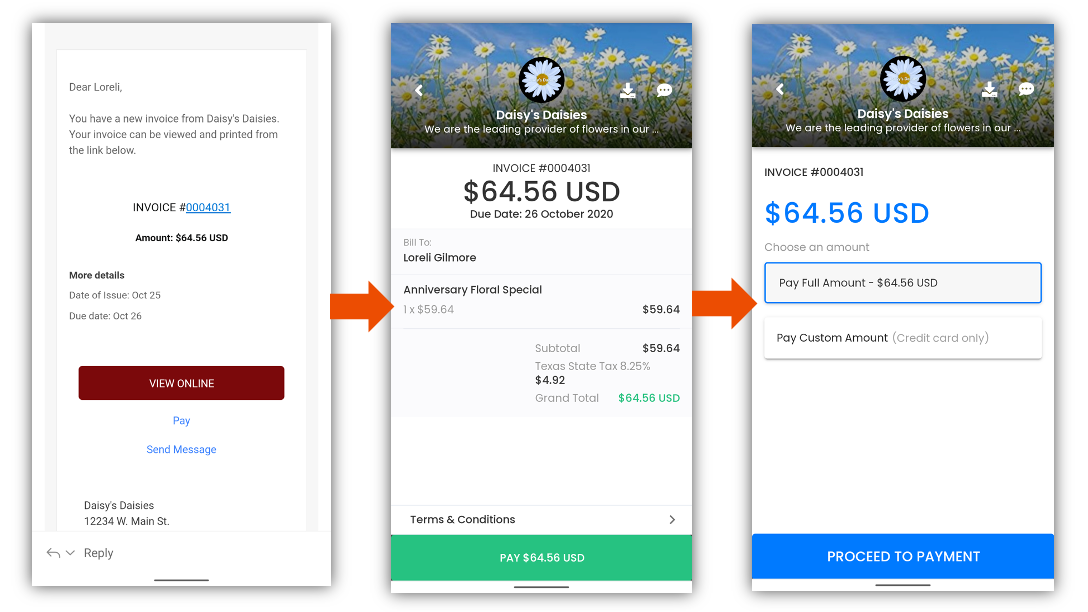 Bank Transfer Option: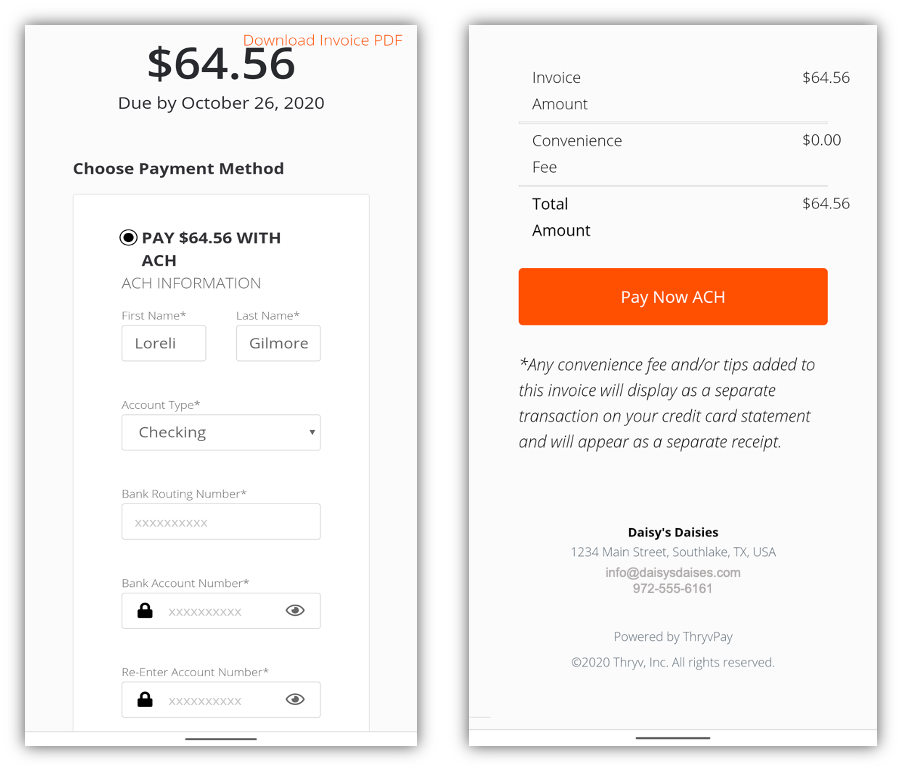 Credit Card Option (with convenience fee):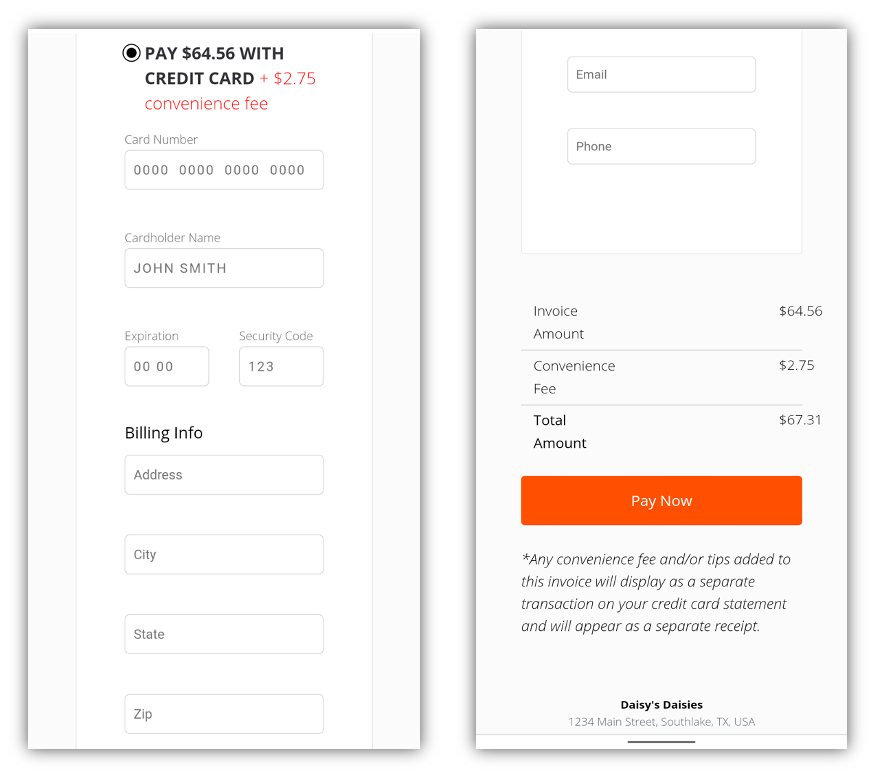 FAQ
What is a bank transfer?
A bank transfer is an electronic funds transfer, also known as direct pay, electronic check, or ACH in the US. It will allow your clients to pay you directly from their bank account, instead of using a credit card.
Can I charge convenience fees on Bank Transfer payments?
No, bank transfers are not eligible for convenience fees. These can only apply to credit card transactions
Can customers still leave tips on a Bank Transfer?
Yes! This feature would work exactly the same. Click Here for a full guide to the ThryvPay Tip Option
Are ThryvPay Bank Transfers eligible for next-day deposits?
No. Any transactions processed through bank transfer will take 7-10 business days to deposit
*Bank transfer payments are currently only offered by the ThryvPay payment gateway.