Offering a tip option during payment is a great way to let your clients show their appreciation for your service. The tip option in ThryvPay adds a final step to the checkout process that offers your clients the opportunity to leave you a tip (gratuity) for your services. This guide will show you how to enable tips to increase your revenue!
Enable Tips
To set up ThryvPay to enable tips, first navigate to Sales>ThryvPay>Settings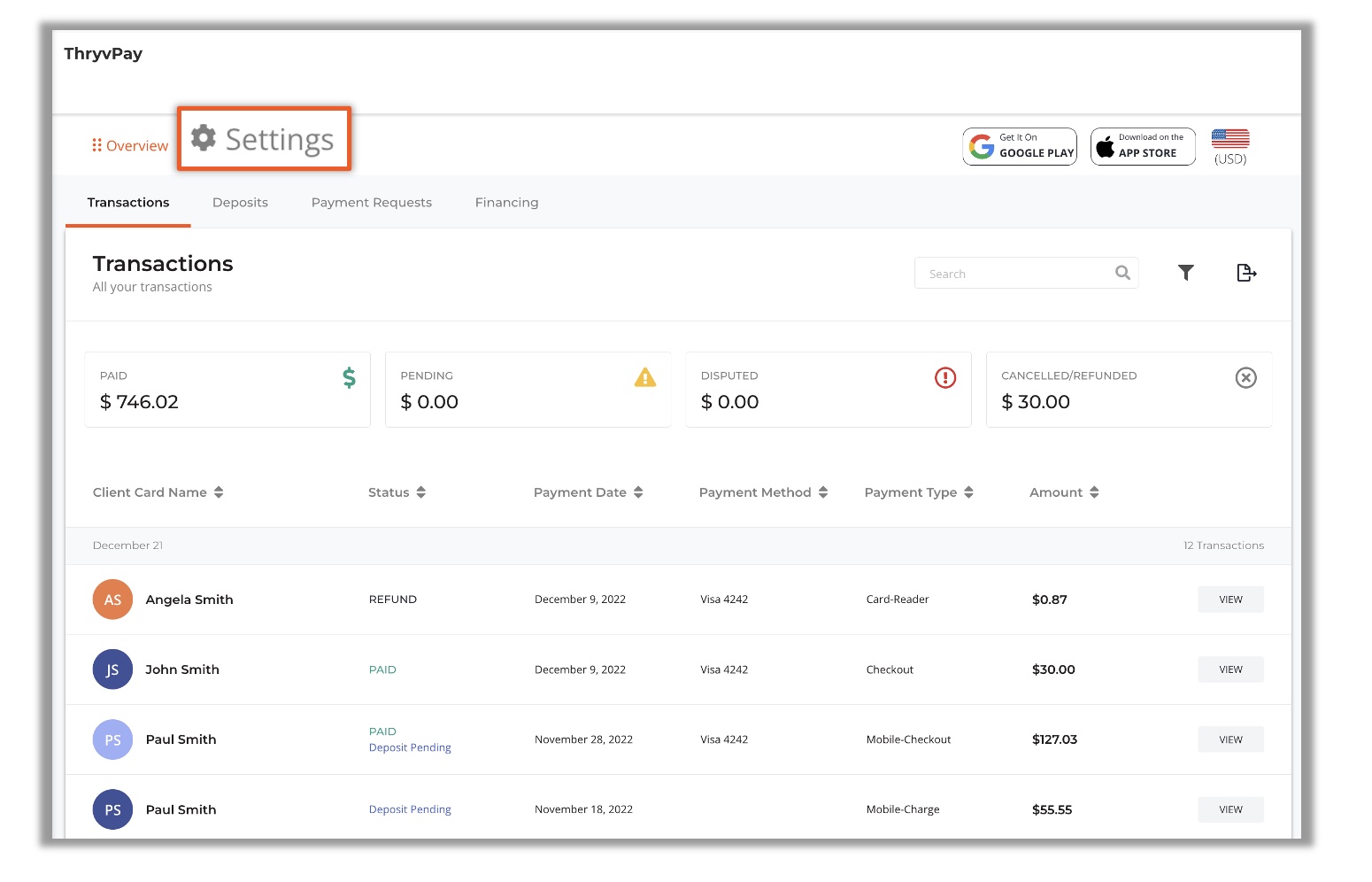 Scroll down to the section Tips, and use the toggle to enable or disable tips.
You will need to select three Default Tip Options, which are percentages of the total cost that will appear as default amounts for your customers to add a tip. Don't worry! Your customers will always have the option to enter a custom amount.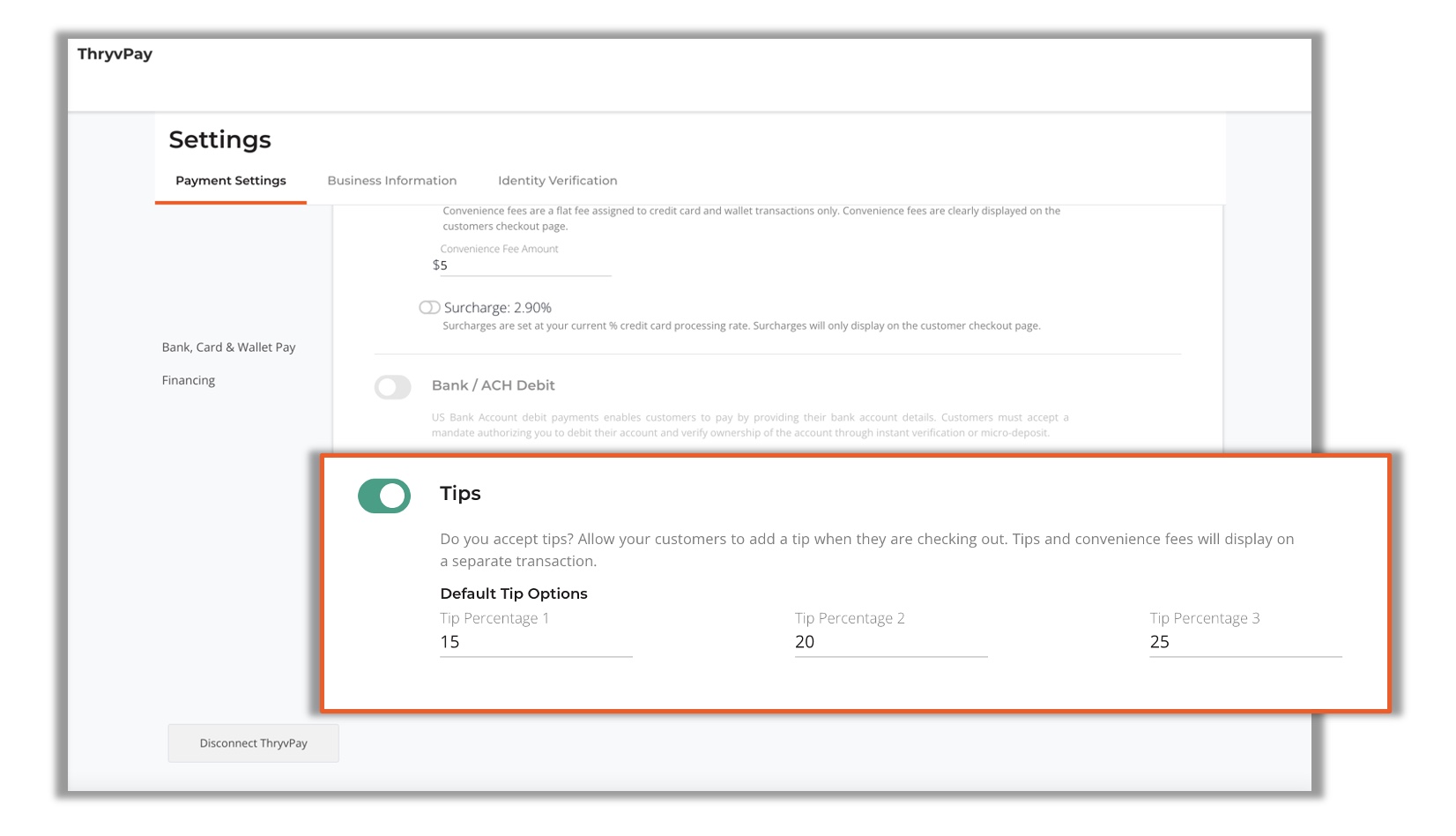 From here, no further action is needed to add a tip to your payment requests, it will automatically appear when your customer is on the payment screen.
Customer View of Tips
The option to add a tip will appear at the bottom of the payment screen in the sub-total section. They will need to select Add Tip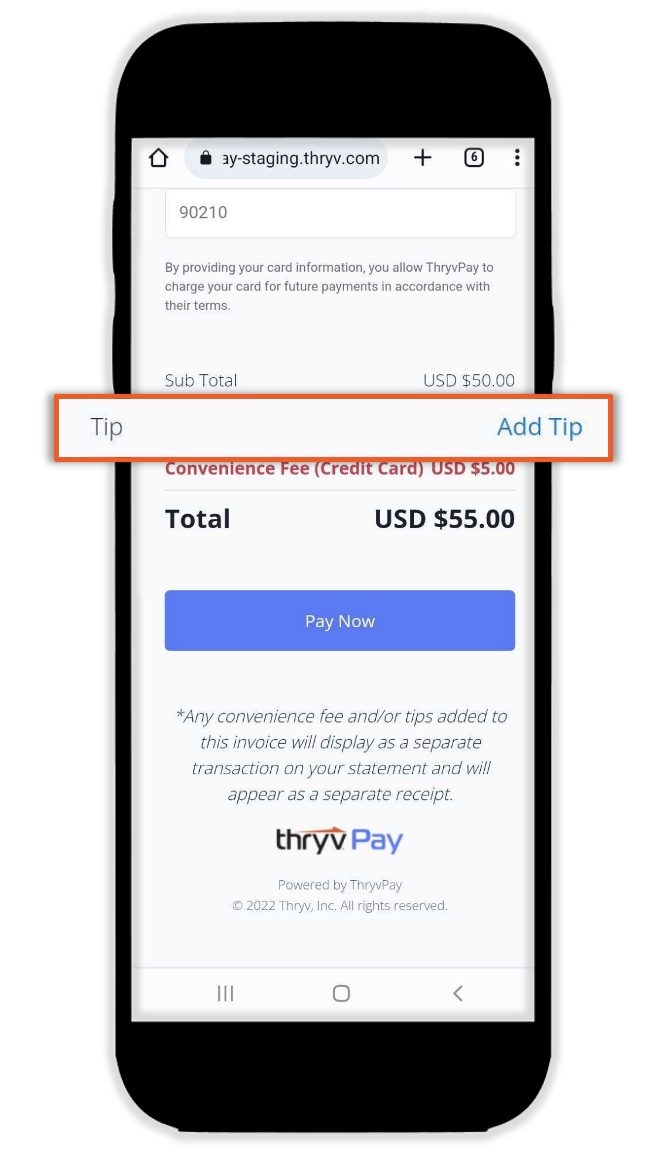 The Default Tip Options will appear, along with an option to leave a custom tip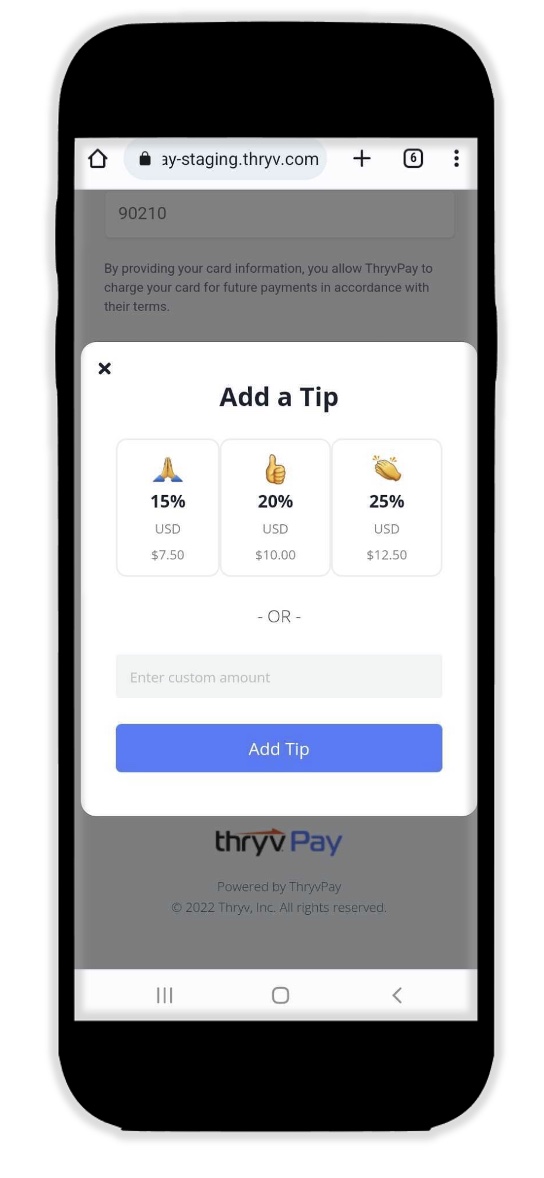 The tip will be added to the sub-total of the payment request. The customer can select Change Tip to edit or cancel the tip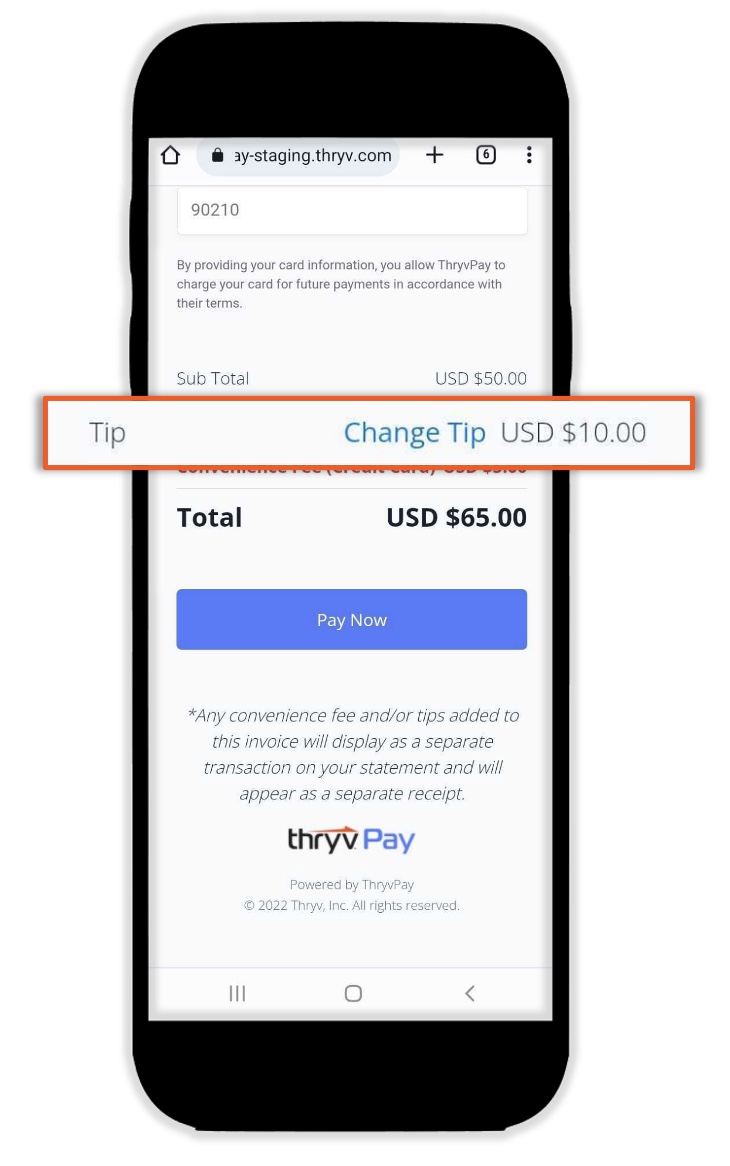 After payment the customer will receive two receipts, one for the initial amount, and one for the convenience fee and tip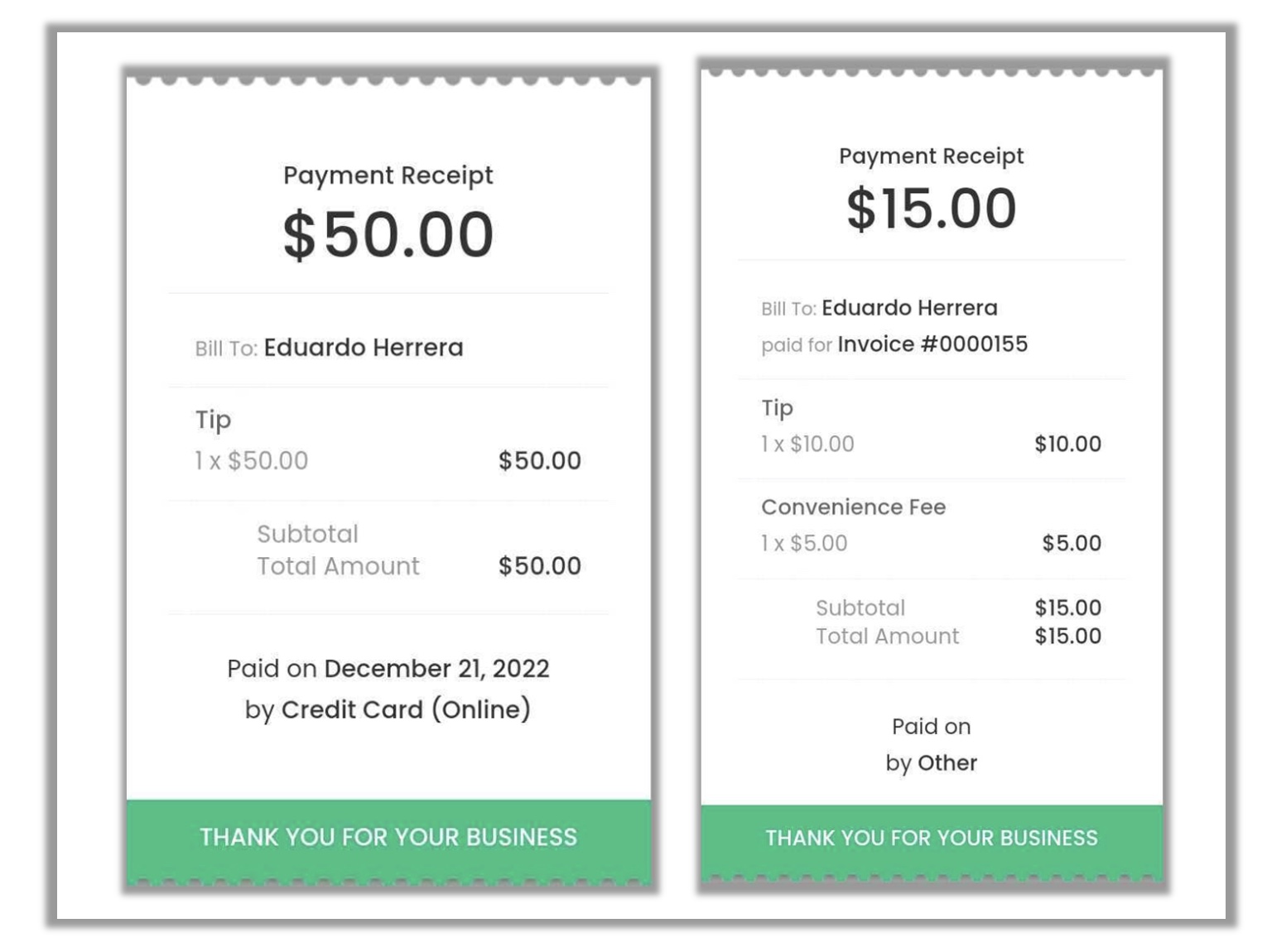 Note: Since they are considered separate transactions, the two charges will also appear separately on your customer's bank statement
Tips in ThryvPay Reporting
When viewed in ThryvPay, the tip is considered a completely separate transaction. You can click on View on each transaction to see details for it.
Note: If you have enabled both tips and convenience fees, both the tip and convenience fee will be bundled together into one transaction. In this case, each payment should still have two total transactions in ThryvPay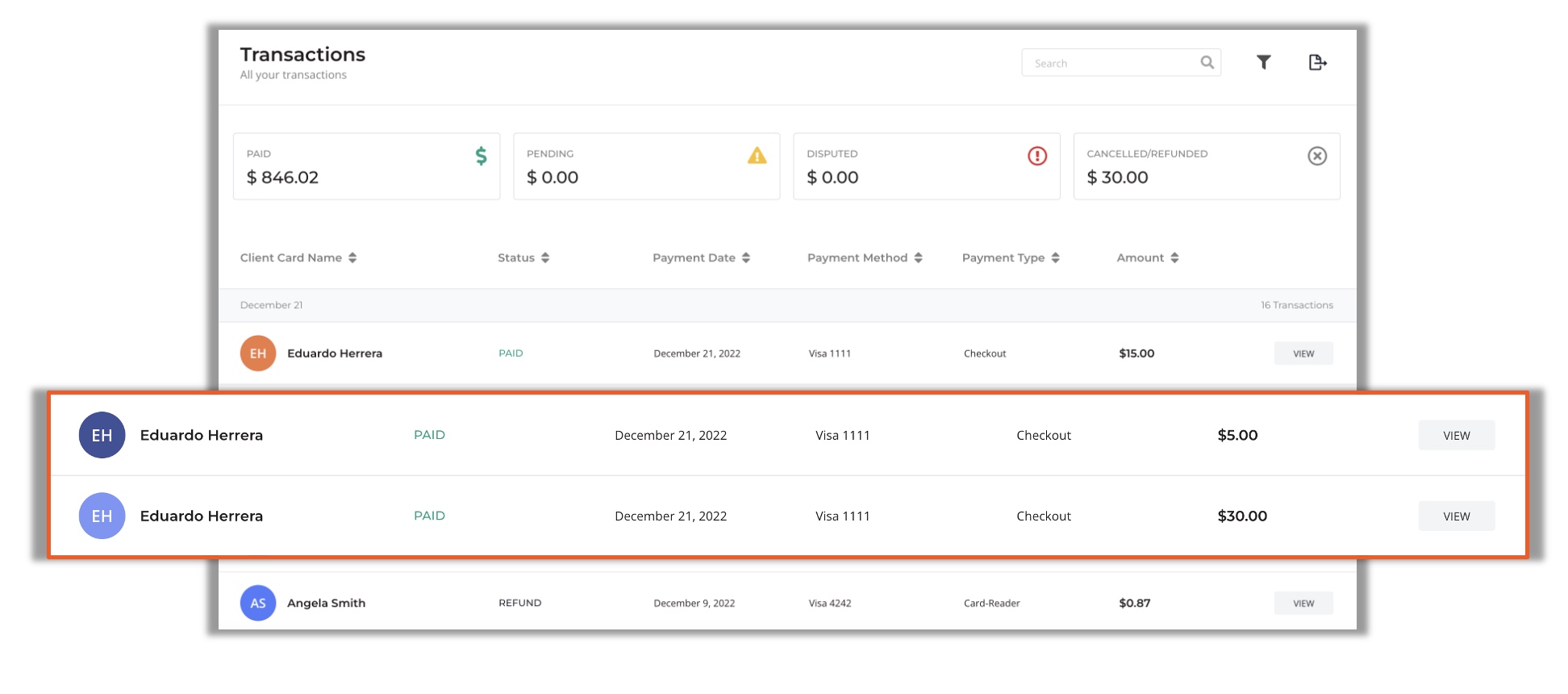 The payments will also appear separately under Payments Received in Thryv. Any action taken with these payments, including downloading, refunding, or assigning to an invoice, will need to be done separately.

FAQ
What payment methods are applicable for offering a tip option?
Credit-Cards, Debit-Cards, Prepaid-Cards are all applicable forms of payment methods.
Are there any restricted types of transactions that cannot offer a tip option?
Yes, recurring transactions cannot have a tip option; nor can ACH transactions.
Can the tip option be used with other payment gateways, i.e. Square, Stripe, or PayPal?
The tip option is only available with ThryvPay.