Listings
The buying process for most consumers today is to check online for any service or product they are in search of. Business listings populate in consumers' searches. Having a robust business listing is a great way to stand out amongst your competitors and provide consumers with important information about your business.
Thryv allows you to store all the important information about your business in one central spot, Listings Settings! When setting up your Thryv account you will want to enter all the information that you want visible to customers in Listings Settings. You can also make all your updates to your listings in Listings Settings, and it will update across all your synced listings. To see the full list of listings available to sync, navigate to Online Presence > Listings Management.
To get started, navigate to Settings > Listings and start filling out the following fields with your business's information.
Core Info
Business Name

This pulls from Business Settings. Navigate to Business Settings to update.

Business categories

Primary - this is the main function/service for your business
Additional Categories - these are the additional services your business provides

Address

This pulls from Business Settings. Navigate to Business Settings to update or hide your address.

Business Phone
Featured Message

This is a message that is shared on listings that allows you to include a message that is unique to your business. The message can be linked to a specific page of your website!

Use it to promote online scheduling, insert 'schedule with us today', and link your online scheduler.
Use it for promotions! Insert the offer and link it to your website.

Contact Email


List the email that is best for clients to use to reach the business.

Payment Methods

List out all the payment methods that the business accepts.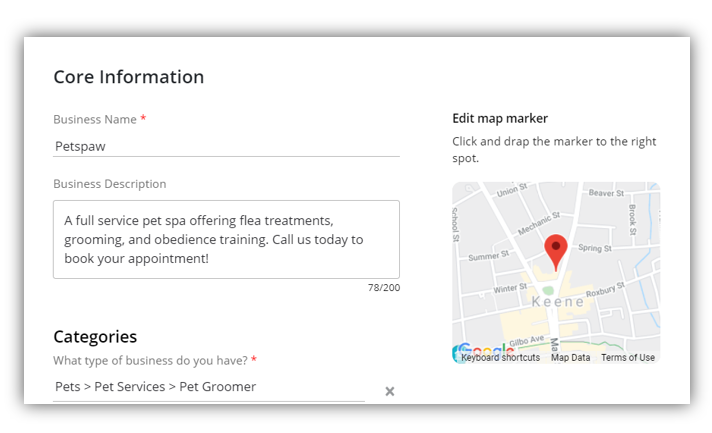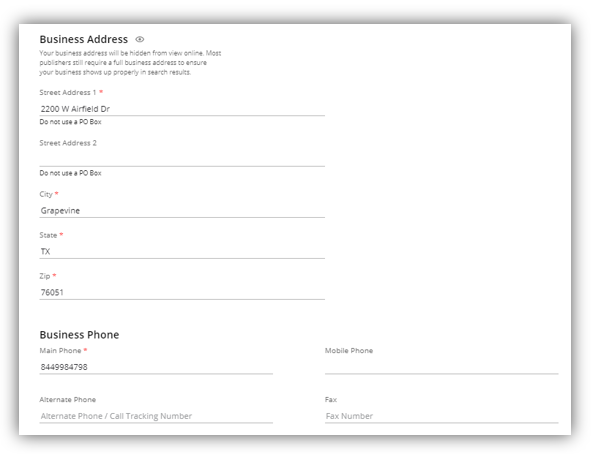 Business Details
Business Description

A brief 250 max character summary of the business
This pulls from Business Settings. Navigate to Business Settings to update.

Business hours

You can choose to display your business hours or check the checkbox 'don't show my business hours online'.
If you have split hours during a day, select the plus (+) to add an additional block of time your services are available.

Holiday hours

These are date specific days that the business is closed or has differing hours due to a holiday.

This could help cut down on a lot of unnecessary calls asking if the business is open if you post it on your listings!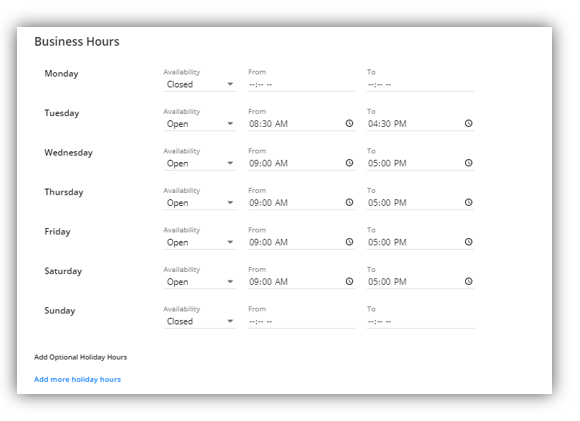 Service Areas
You can also add a service area, which is important to have if your address is hidden so that you can still be listed on Google.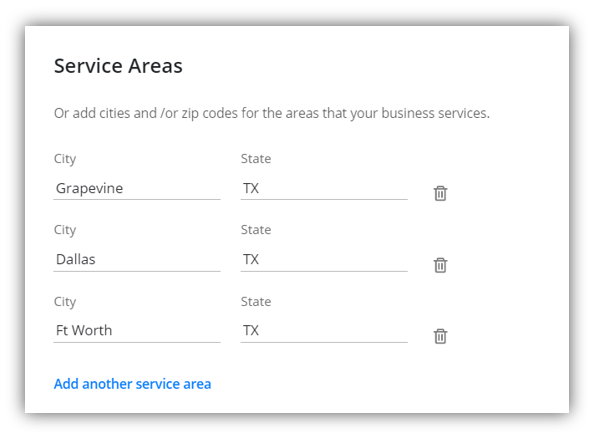 Photos and Video
Profile picture will be used on Listings

Typically a logo or well recognized branded picture for the business.
This pulls from Business Settings. Navigate to Business Settings to update.

Video

Include a link to a YouTube video that highlights your business.

Photos

You can add your profile pictures and cover photos for your linked social media accounts. Additional photos can be added in Yext Advanced.
Websites
Main Website

Insert the URL of your business website here.

Reservations


If you allow online scheduling or online reservations, insert your link here.

Menu

If you offer a food menu or service menu, include it here for easy access.

Order

If you allow online ordering, include it here.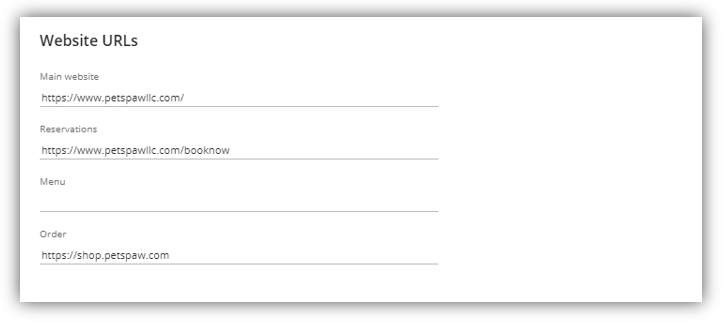 Social
To include links to your business Twitter or Instagram profiles on the business listings by adding their handles or usernames.
Add the Twitter Handle

A Twitter handle is the username that appears at the end of your unique Twitter URL.

https://twitter.com/

Thryv

Add the Instagram Username

Your username is listed after the final slash of the URL that makes up your online Instagram address. https://www.instagram.com/getthryv/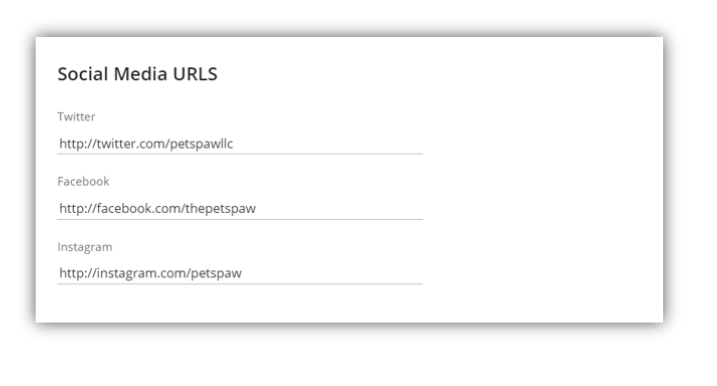 *All the information added to Listings Settings may not be available on every listing, but Thryv will push all the information that is allowed for each listing.
To add additional content, attributes, and view in-depth analytics for your business listings, check out our Yext Advanced App in the App Market!