The Quick Actions menu is your business's launchpad to the actions that you use the most in Thryv!
The Quick Actions menu can be found in the upper left-hand corner of the screen. These Quick Actions allow you to start a new action from any tab in Thryv.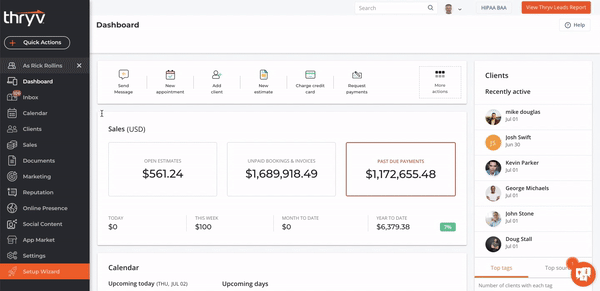 Customize your Quick Actions Menu
For ease of use, you can modify your Quick Action menu from the Dashboard. Move your most commonly used actions to the top of the menu.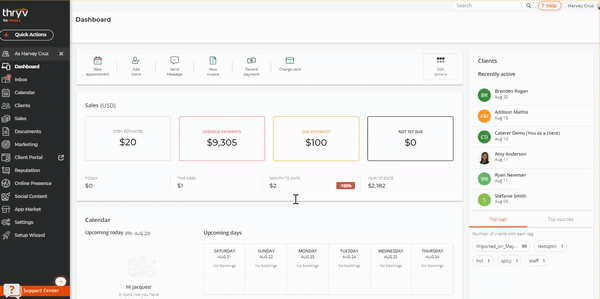 To get started:
Navigate to the Dashboard tab
Select More Actions in the actions bar.
Drag and drop your favorite actions into your top 6. These actions will appear as soon as you select Quick Actions. The remaining actions will appear by selecting Quick Actions > Show more.
Arrange the order of the actions as desired.
When finished, select Save to Dashboard.
This change will be reflected in the Quick Actions on the left menu and on the dashboard.
The Quick Actions menu is only available on the desktop platform. It is not available in the Thryv mobile app.