Do you currently subscribe to Mailchimp and would like to share contacts between Thryv and Mailchimp? Perfect! The Mailchimp app will seamlessly connect your Mailchimp Audience lists with Thryv for a one-time or ongoing sync. You set your preference!
To get started. Select the Mailchimp App > Select Use This App
Once selected, you'll be brought to a permissions window. You will need to select the checkbox to Agree to the Terms and Conditions and select Connect to Mailchimp to proceed.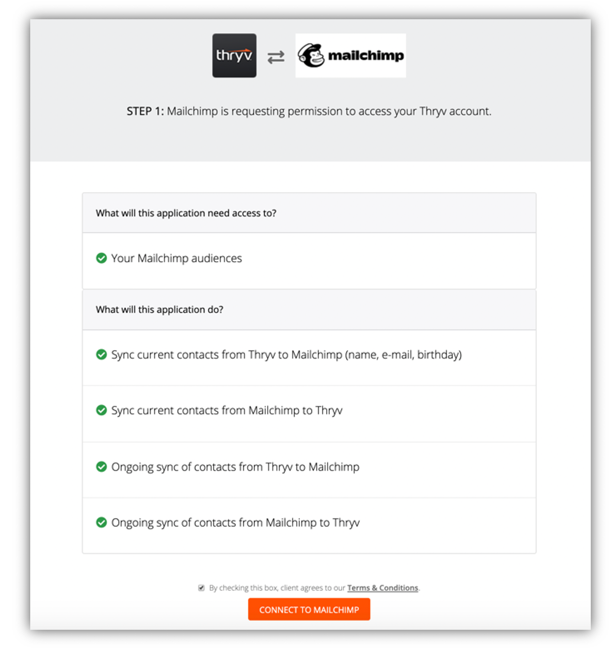 Next, enter your credentials to Mailchimp.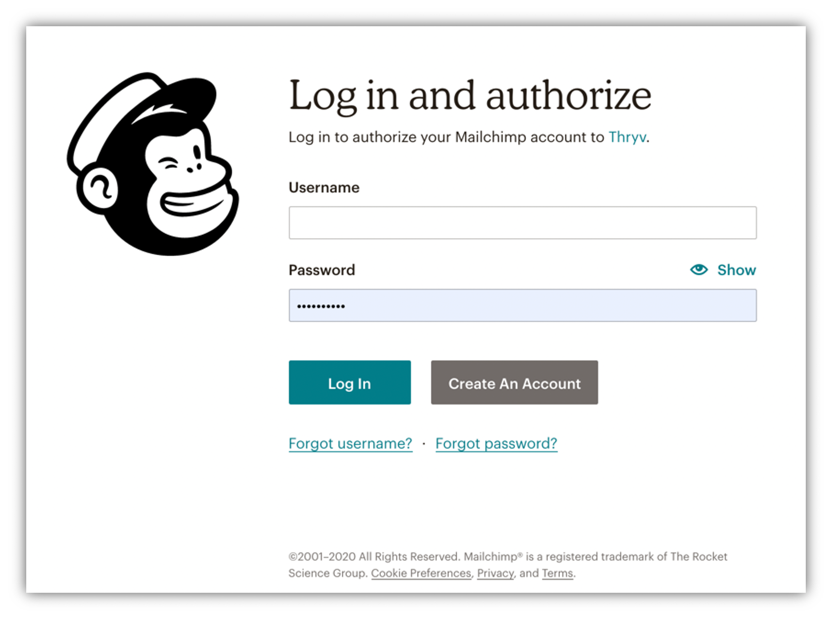 Authorize Thryv to Connect to Mailchimp account. Select Allow.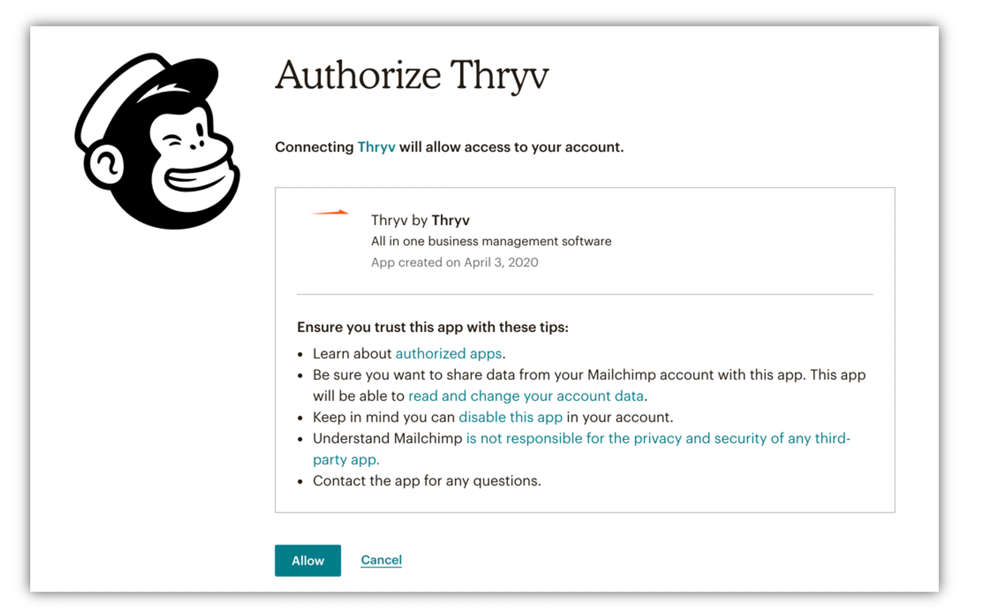 Choose which sync to allow for the integration. Toggle to No to not allow sync.
Once you've made your selections to sync, select Accept & Configure.

Choose which Mailchimp Audience list you would like the contacts from Thryv to sync to.
Select Configure for that list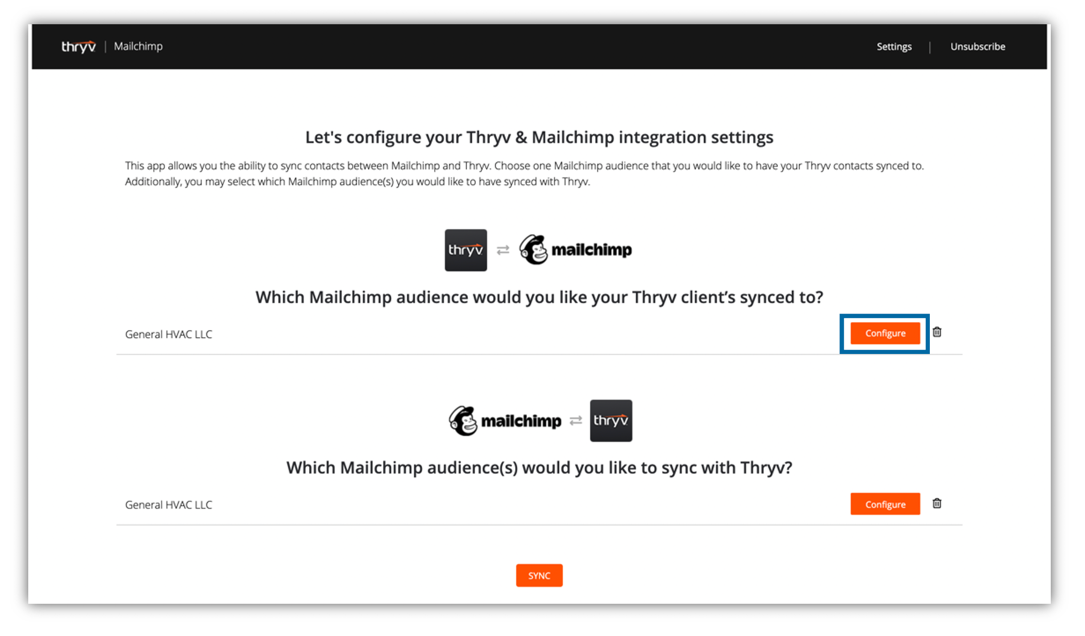 Map client fields Mailchimp Audience to Thryv Client Card. Drag and Drop from Right to Left.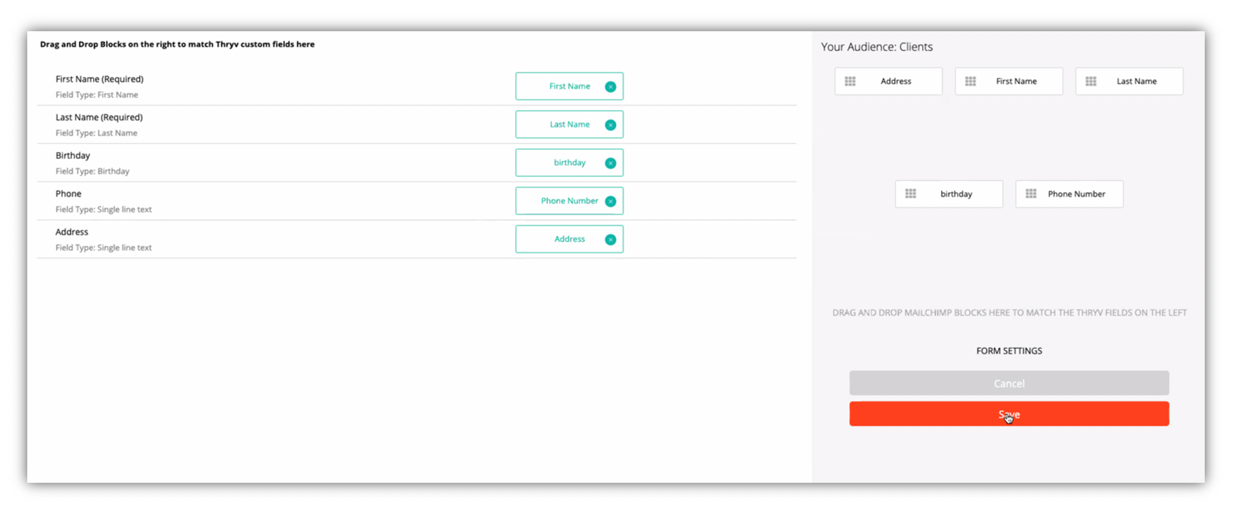 Once these clients are moved from Thryv to Mailchimp each client will receive an automated email to confirm their opt-in for marketing messages from Mailchimp .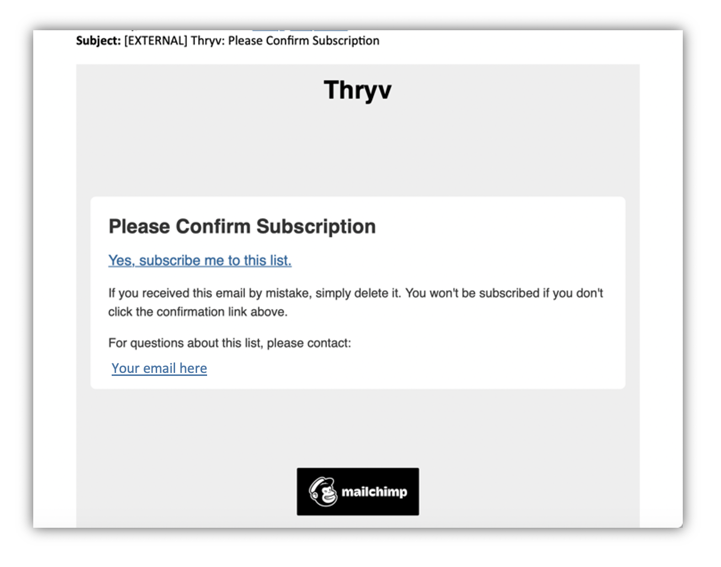 Choose which Mailchimp Audience lists you would like to sync over to Thryv.
Multiple Audience lists from Mailchimp can be synced to Thryv.
Select Configure for those lists. Map all desired fields.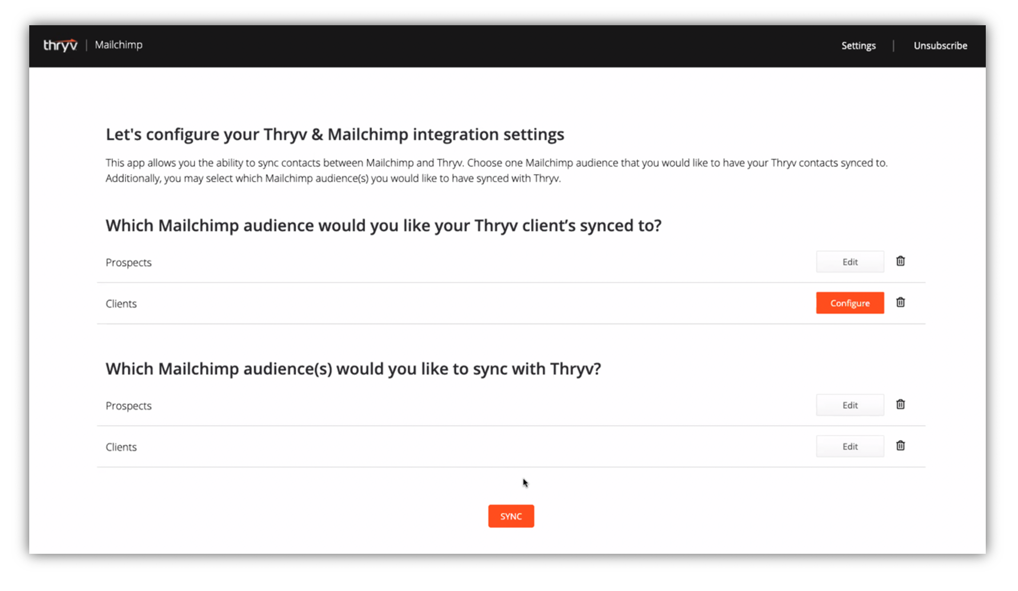 Once all desired audience lists are configured, Select Sync.

That completes the installation of the Mailchimp App.
Unsubscribe
To unsubscribe from the Mailchimp app, navigate back to the app to the Configure screen. Click on Unsubscribe in the top right. You will be asked one more time to confirm, and then the app will be uninstalled.