Integrating your custom forms between Thryv & JotForm just got easier with this integration!
From App Market, Choose JotForm: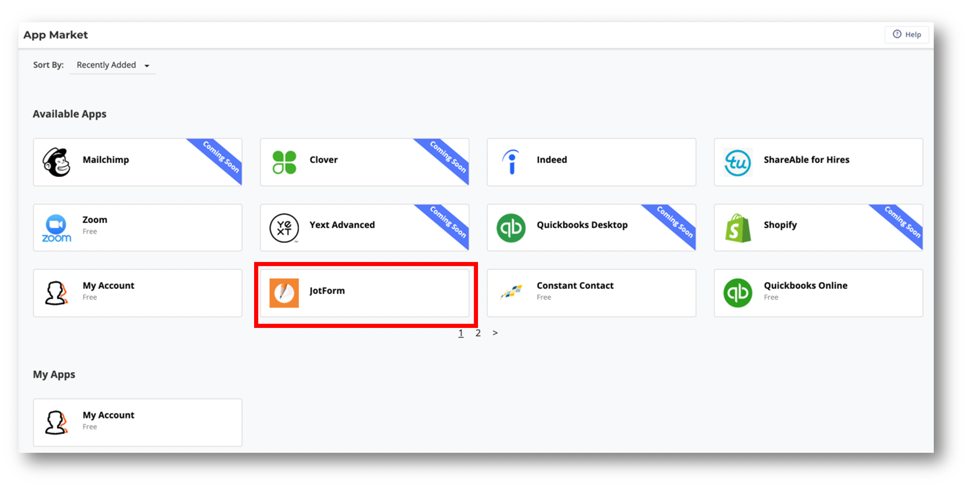 Next you will be brought to the permissions screen, where you will be asked to give permissions to connect Thryv and JotForm: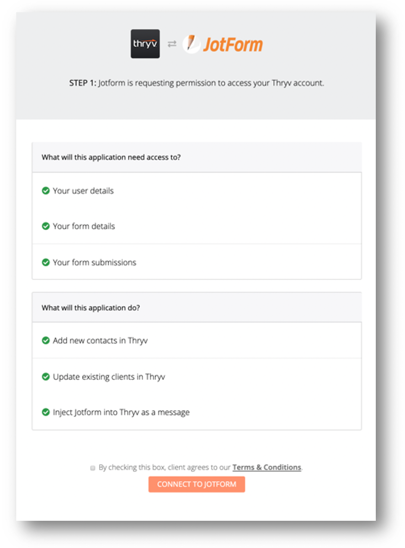 You will need to check the box to agree to the terms and conditions, then select Connect to JotForm. This will lead you t the log in screen for JotForm and Allow access to the following: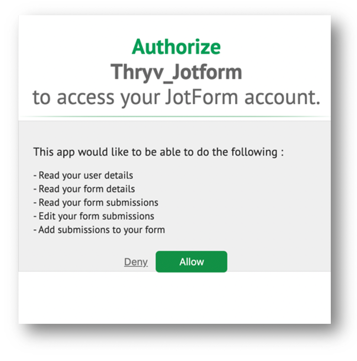 Once logged in you will need to select which JotForms you'd like to connect to Thryv.
Select the + to add the forms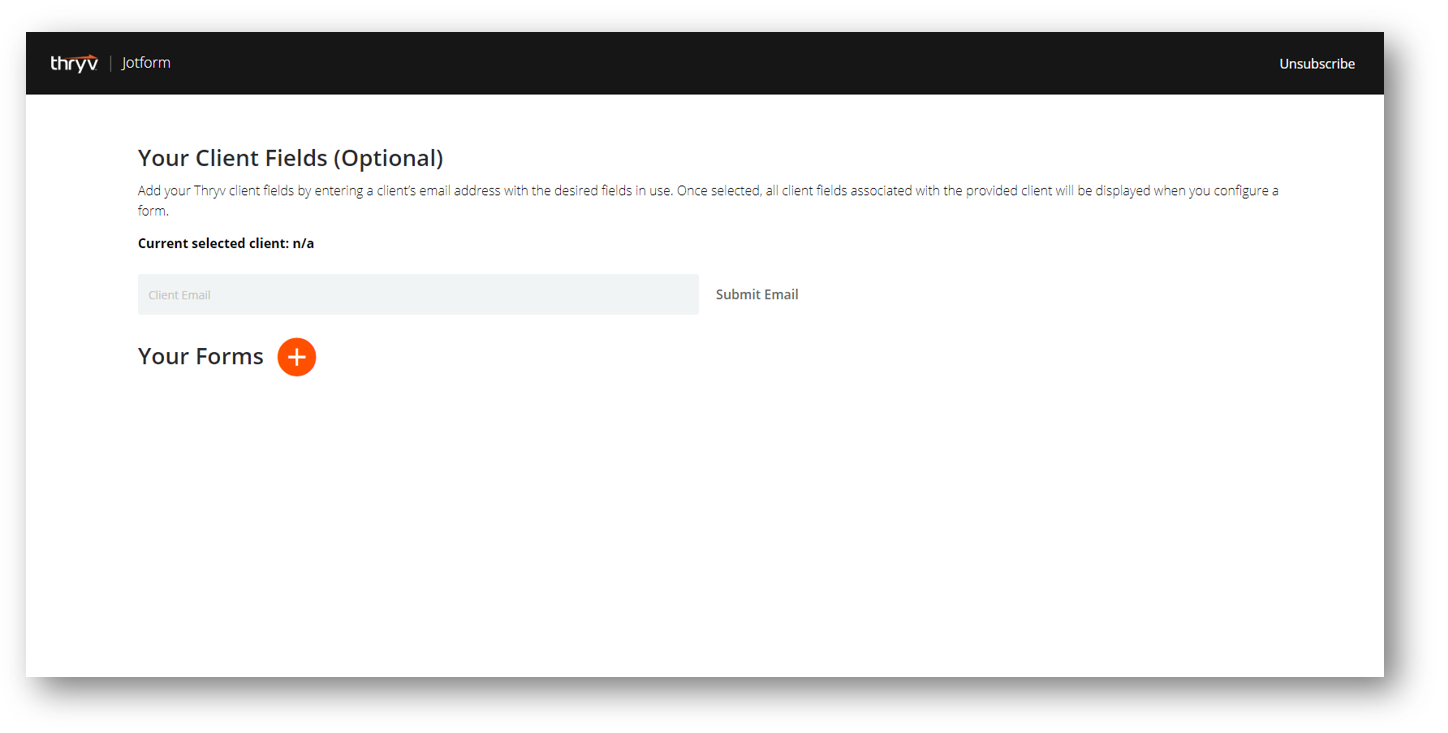 Select the form but checking the box next to the form name.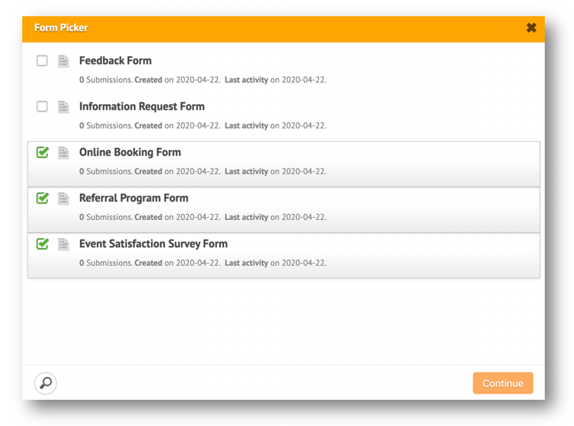 Now we will decide what fields from the form, you'd like to come over in when it is injected in Thryv
Update the client card fields in Thryv with the Field you want to pull from Jotform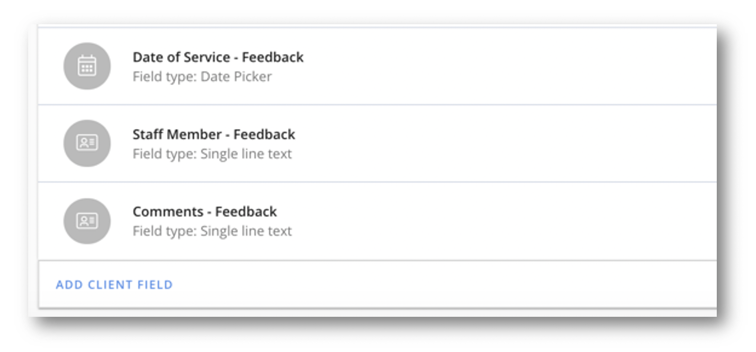 Select an example contact in Thryv (you can use your own contact in Thryv as the example or build a new test contact). JotForm will use this contact to map their form field to the fields available in that contact. Fill out the new fields. You can put 'Test' in the fields if you'd like.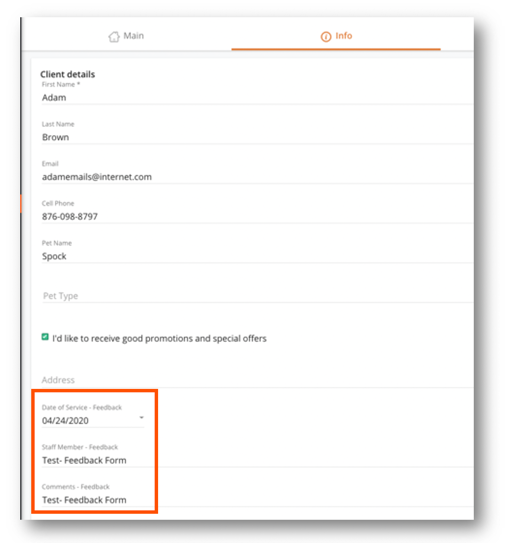 Enter the example contact email in the Client Email field. Select Submit Email.

That email will move to Current selected client field. Now you can Select Configure.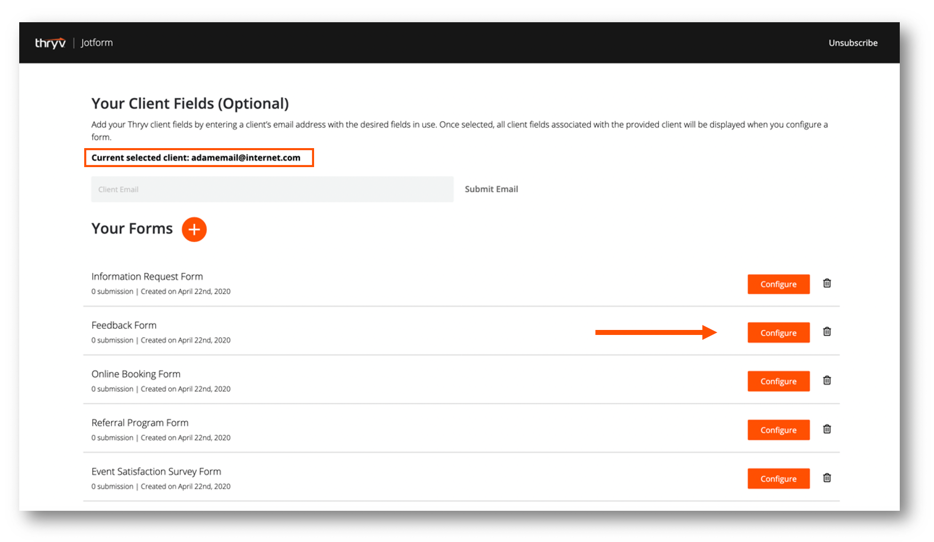 Drag the JotForm fields from the right to the Thryv fields on the left that it corresponds with: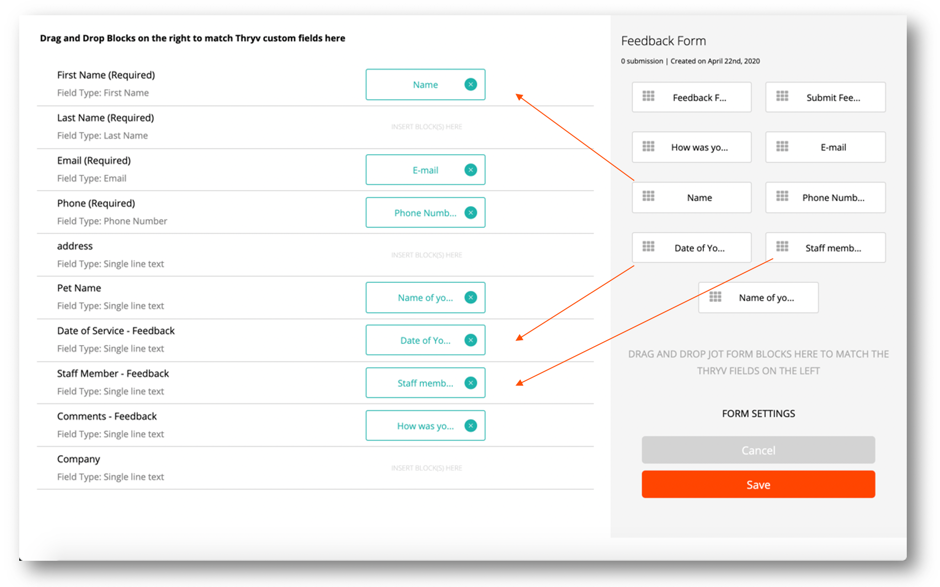 Once all the fields are connected, you are ready to go! Thryv and that form are connected and any new form submission will show as a conversation in Thryv.