We have added a new option to allow you to connect with your clients online with video conferencing. With the new Zoom App addition to the App Marketplace you can schedule online 1 on 1 appointments or group events online with your clients. You can also offer the service or event on your online service menu.
The Zoom App is located in the App Market > Available Apps > Zoom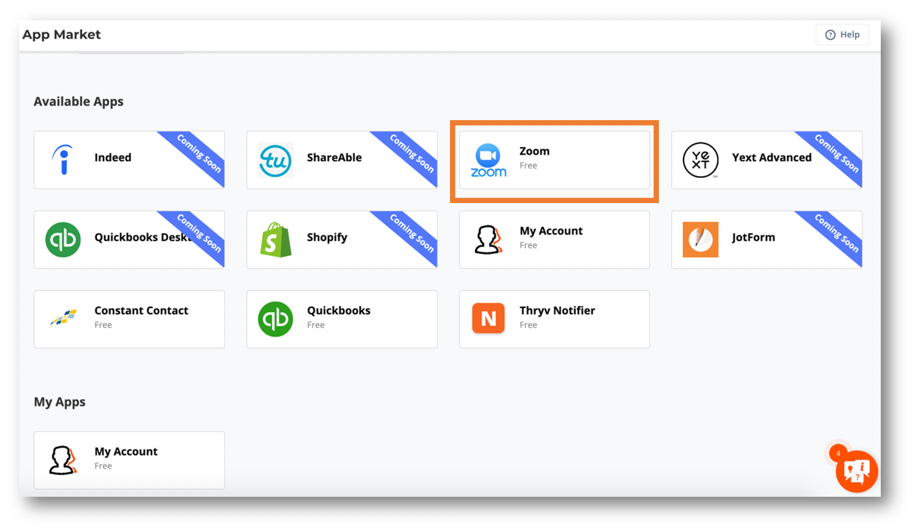 This app will allow you to sign up for a FREE Zoom account if you do not already have one. This does not integrate into Thryv, but you can use your Zoom account to have online meetings or events for your business during this time.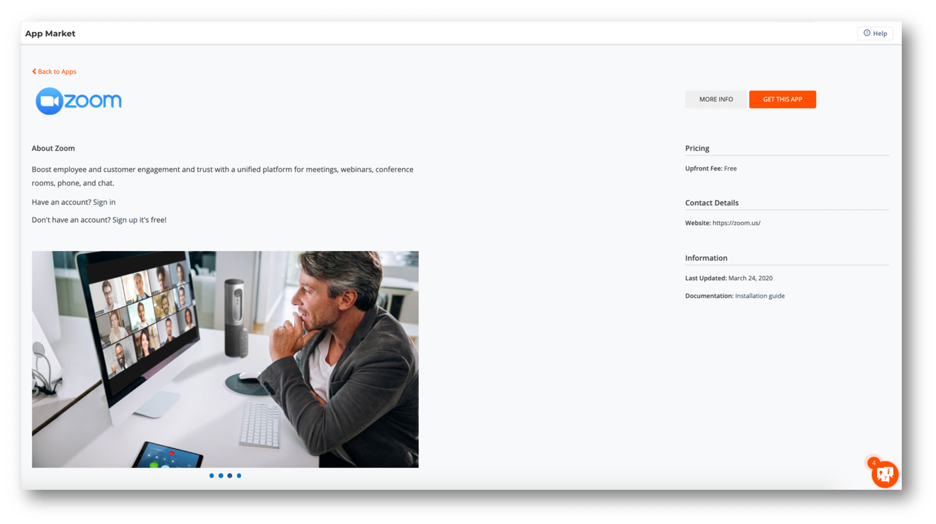 Select Get this App
You will be redirected to a Zoom Sign Up. You can create a new account with Zoom or sign into an existing account.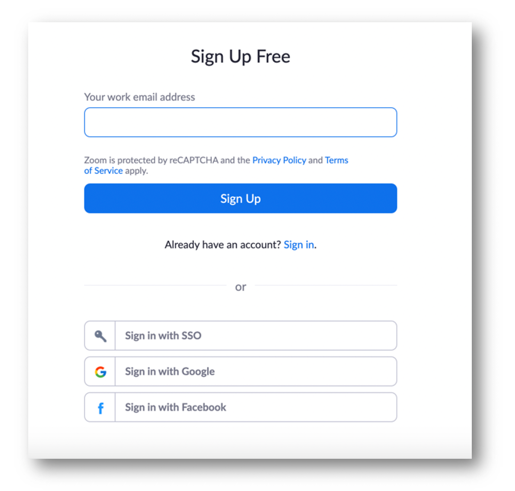 Once you Zoom account is created, navigate back to Thryv and go to Settings > My Services
Select New Service > Select 1 on 1 Appointment or Group Event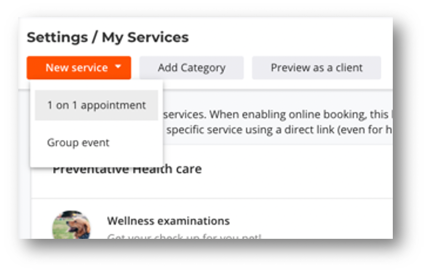 Name Service Or Event
Choose Location > Online > Select Other
Insert Zoom Link
Note: Make sure you use your personal meeting ID URL, example https://thryv.zoom.us/j/1111111. If you use your personal zoom link, that will stay consistent and you can use it over and over, instead of generating a new meeting ID for each meeting.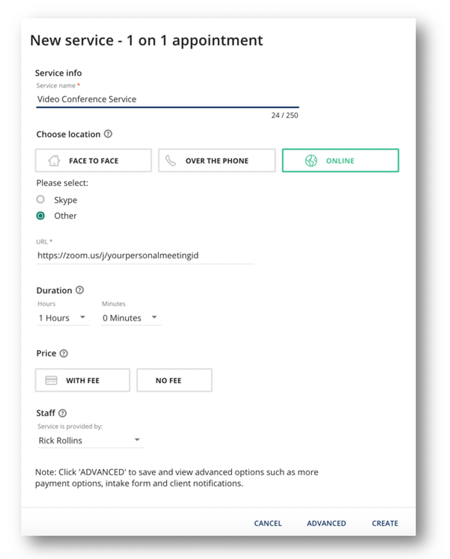 If you display the Service or Event online, it will display in your service menu for clients to schedule the service or register for the event.
Online Video Conference Service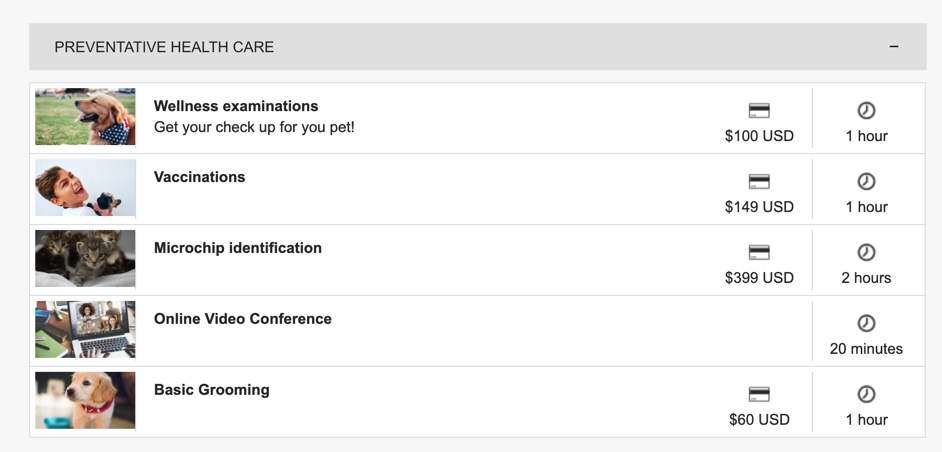 When it is time meeting/event, click on the Zoom meeting ID URL and start your meeting with your client.