Constant Contact and Thryv now work together seamlessly with this available integration. Do a one-time sync, or set it up as reoccurring!

To get started. Navigate to the App Market.
Select the Contact Contact App > Select Use This App

Note: There may be a fee associated with using Constant Contact that is not associated with your Thryv billing.
Once selected, you'll be brought to a permissions window. You will also need to check the box accepting terms & conditions for Constant Contact: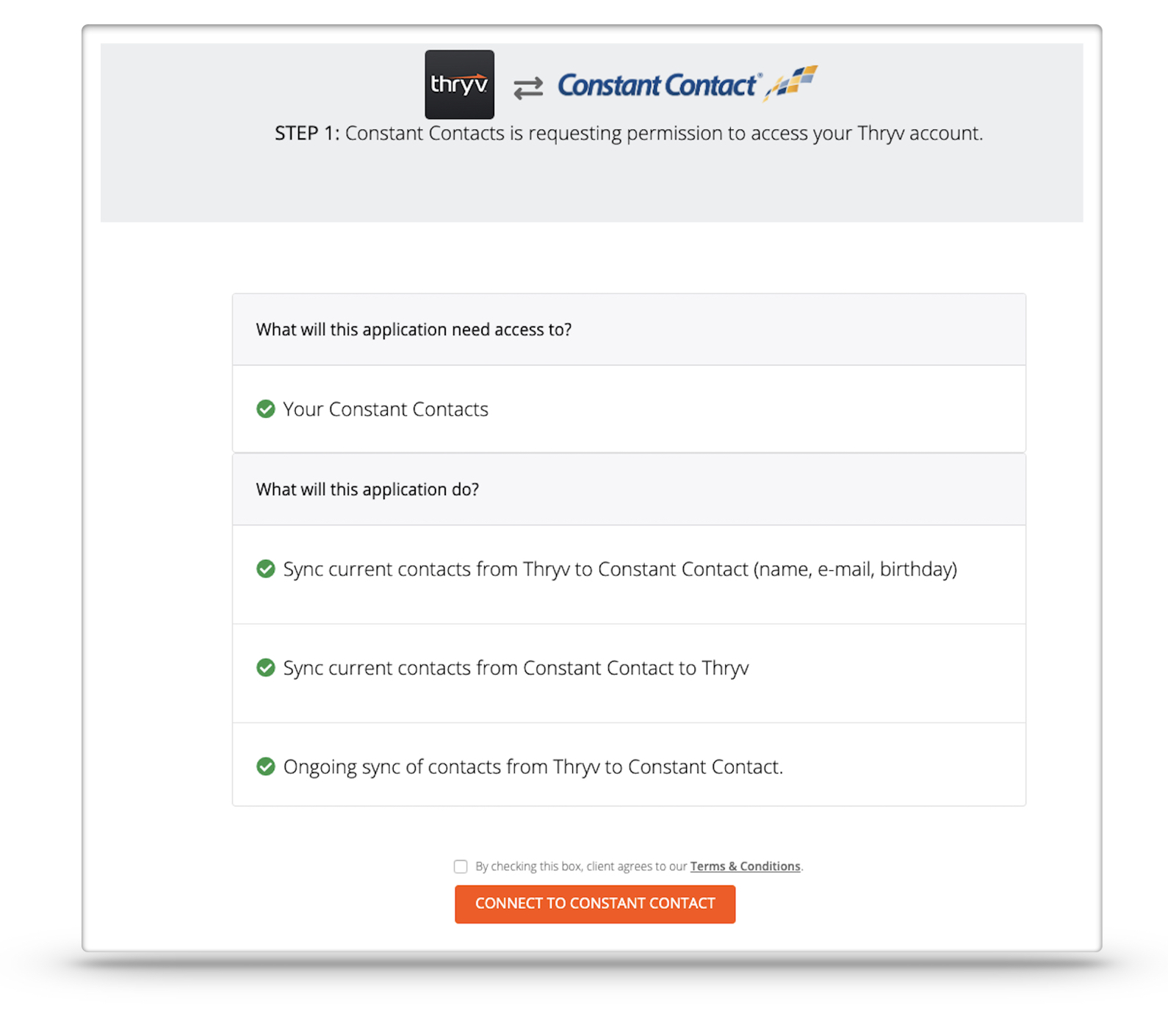 Click Connect to Constant Contact and you will be brought to the Constant Contact log in screen: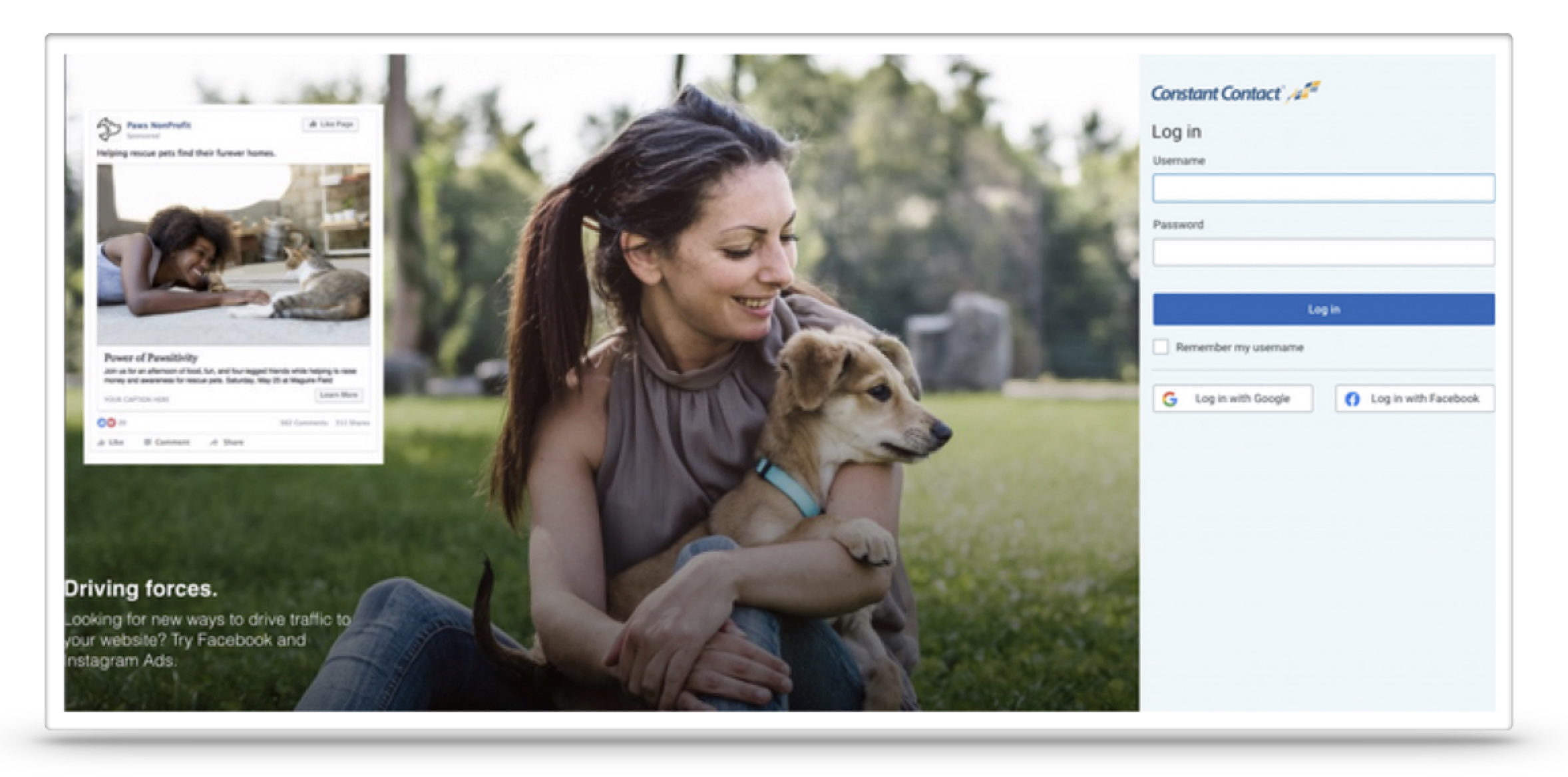 Log in using your Constant Contact credentials.
You will also be asked to give Thryv access from your Constant Contact account: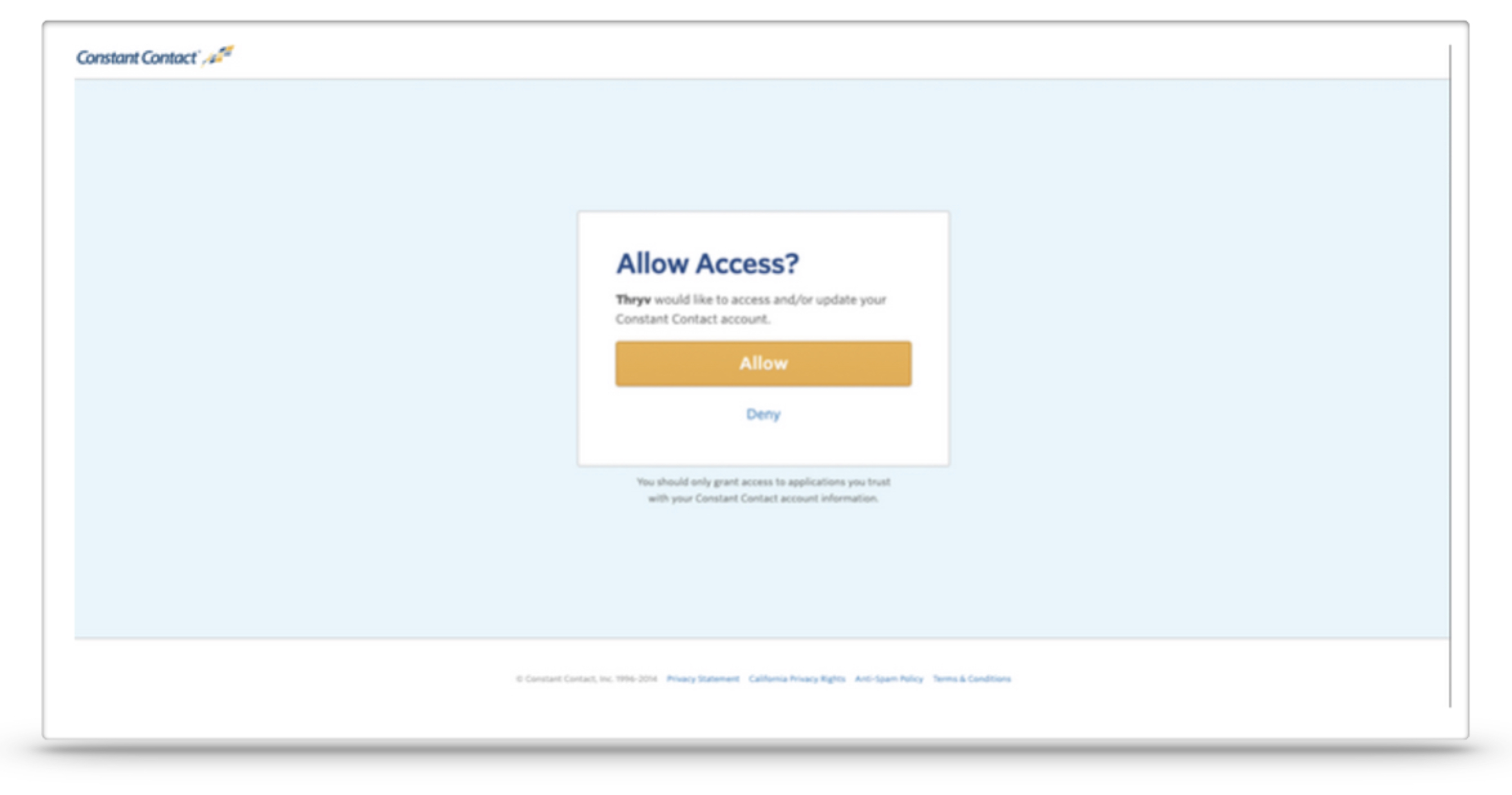 Lastly, you will need to accept and agree to connecting both Constant Contact and Thryv: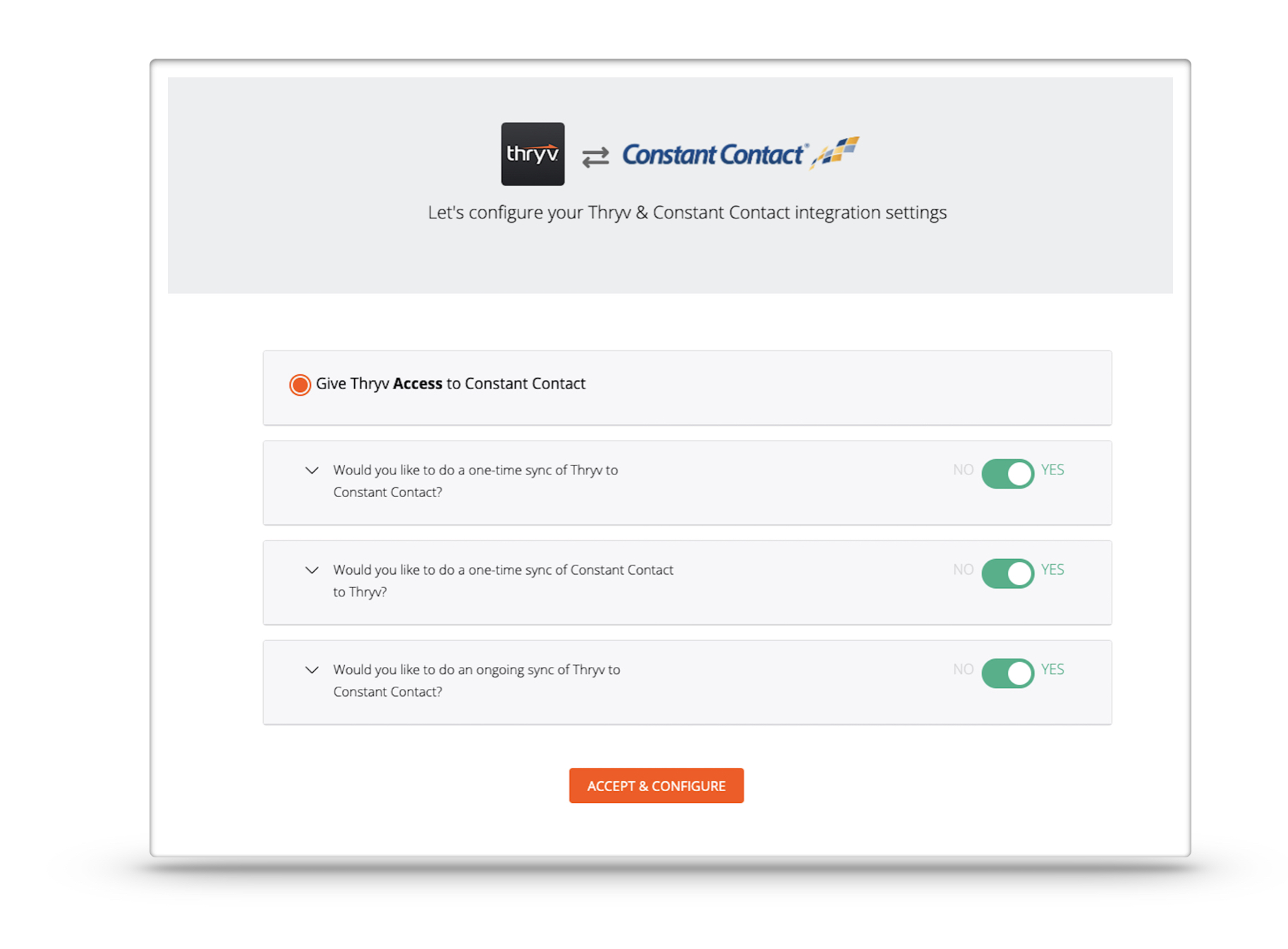 For a full and complete FAQ on how to use Constant Contact, click here.
For direct support from a Constant Contact Representative, click here.
For issues directly relating to Thryv syncing your data, such as error messages, contact us at support@thryv.com