We want to help you understand the best way to process refunds as a Thryv & Square user. The below article will walk you through the steps to process a refund if you have processed your payment using Square.
If you have processed a payment using Thryv, directly, you can process a refund by following this article.
To process a refund for your customer if it's been processed using Square, follow the below steps:
From the Payments Received screen under Sales, click Refund.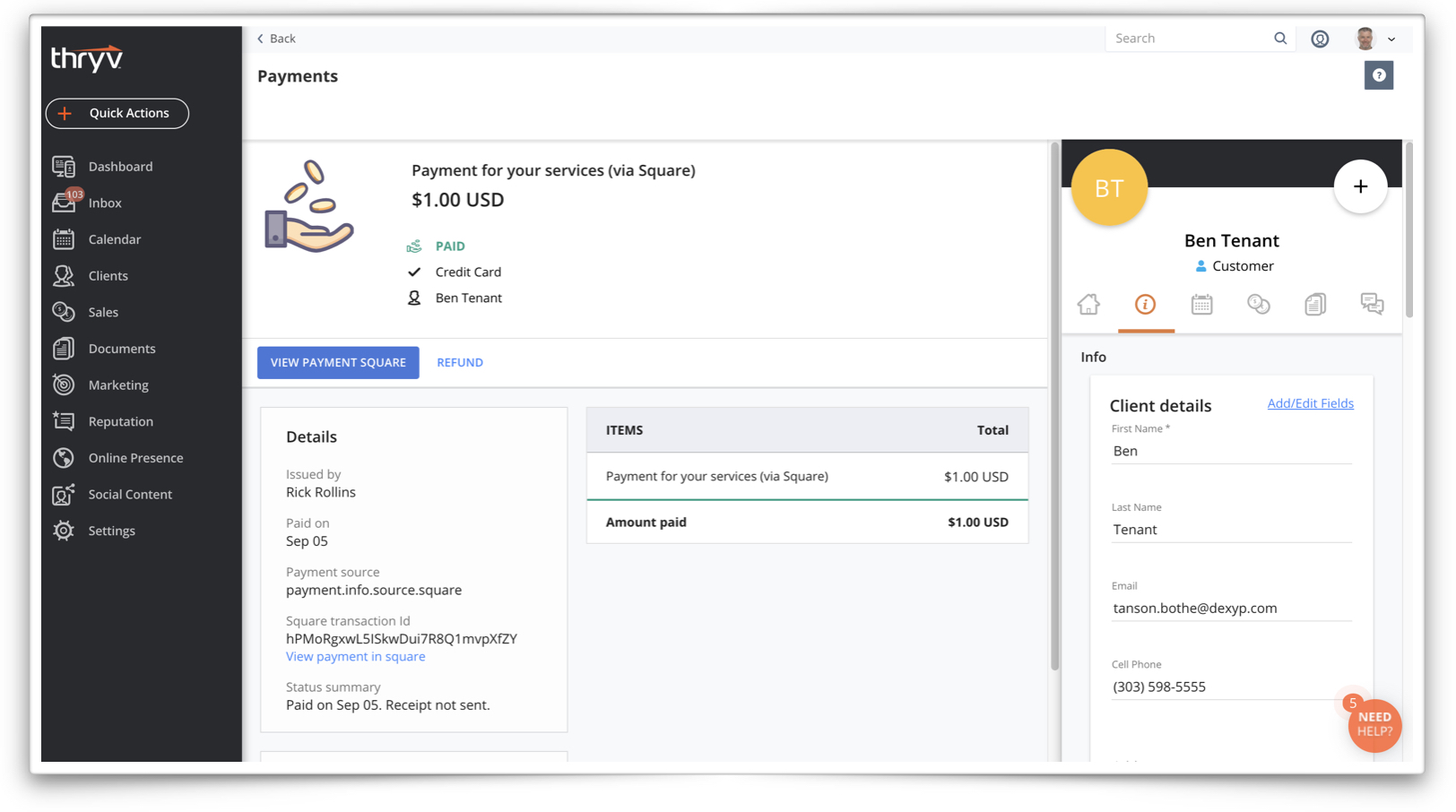 You will see a prompt appear letting you know that you'll need to go to Square to complete the refund process: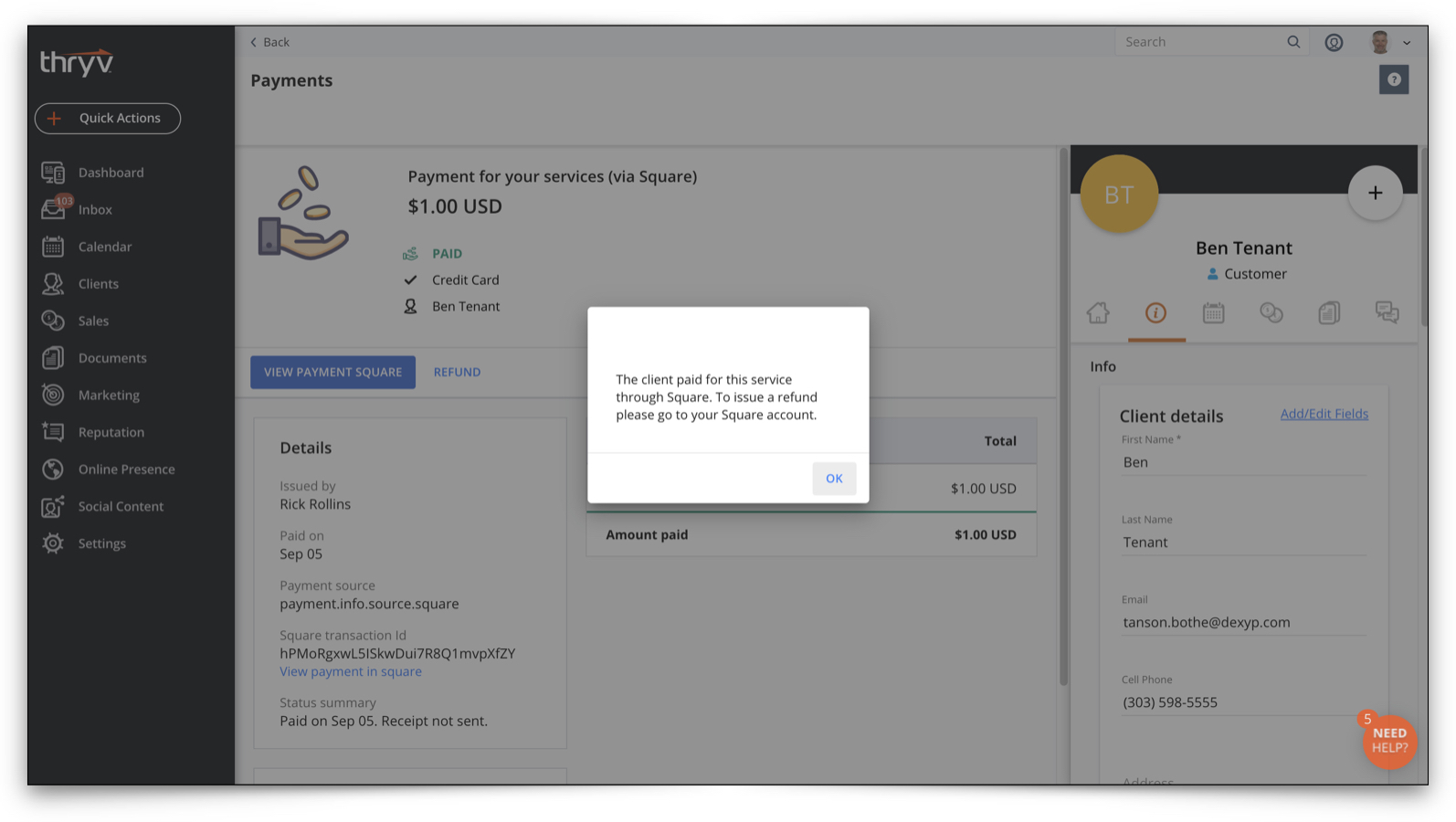 Head over to squareup.com and log into your Square account.
Once you are logged in, click on Transactions from your Square Dashboard: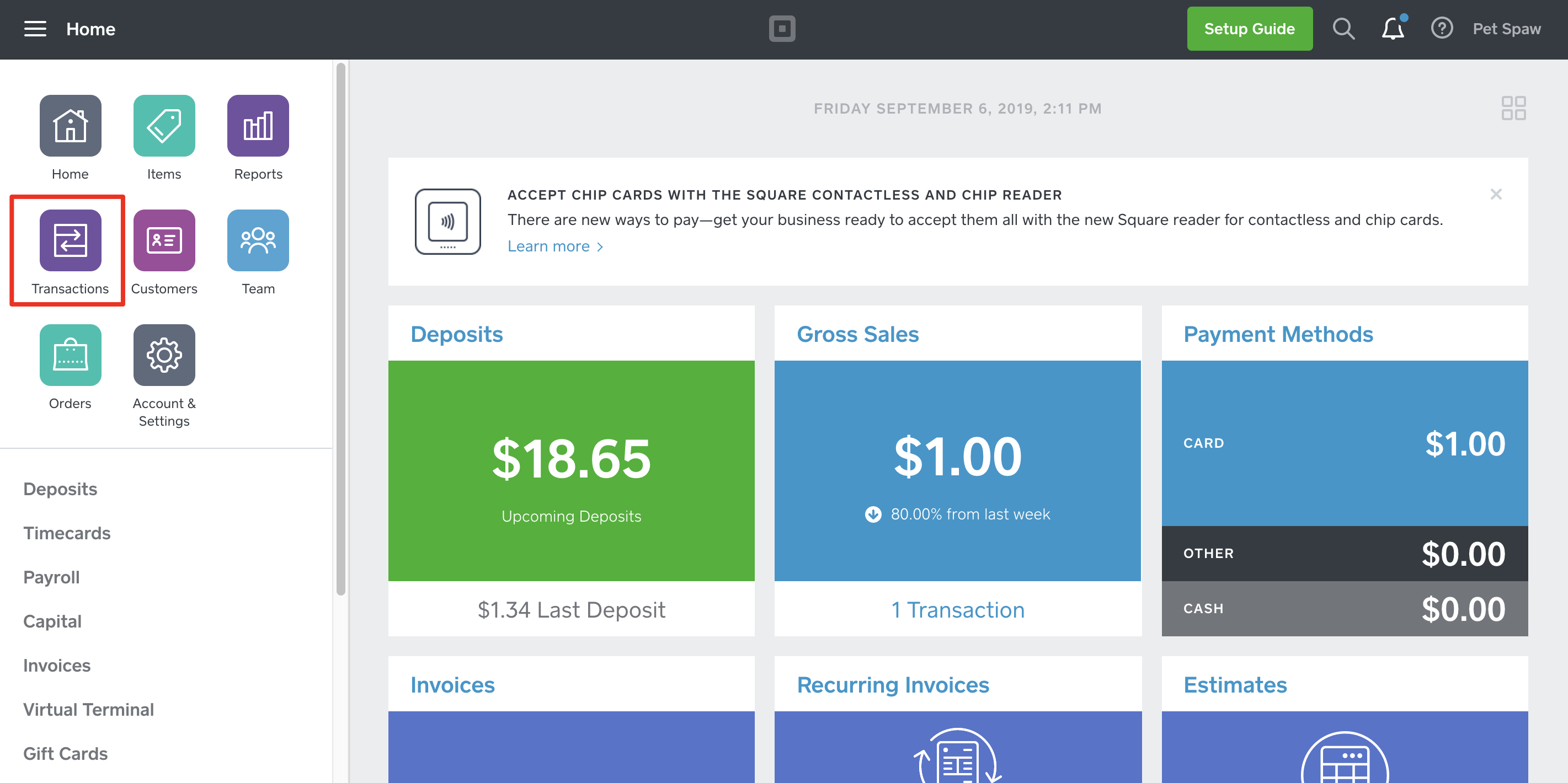 From your Transactions screen, locate the transaction you need to refund: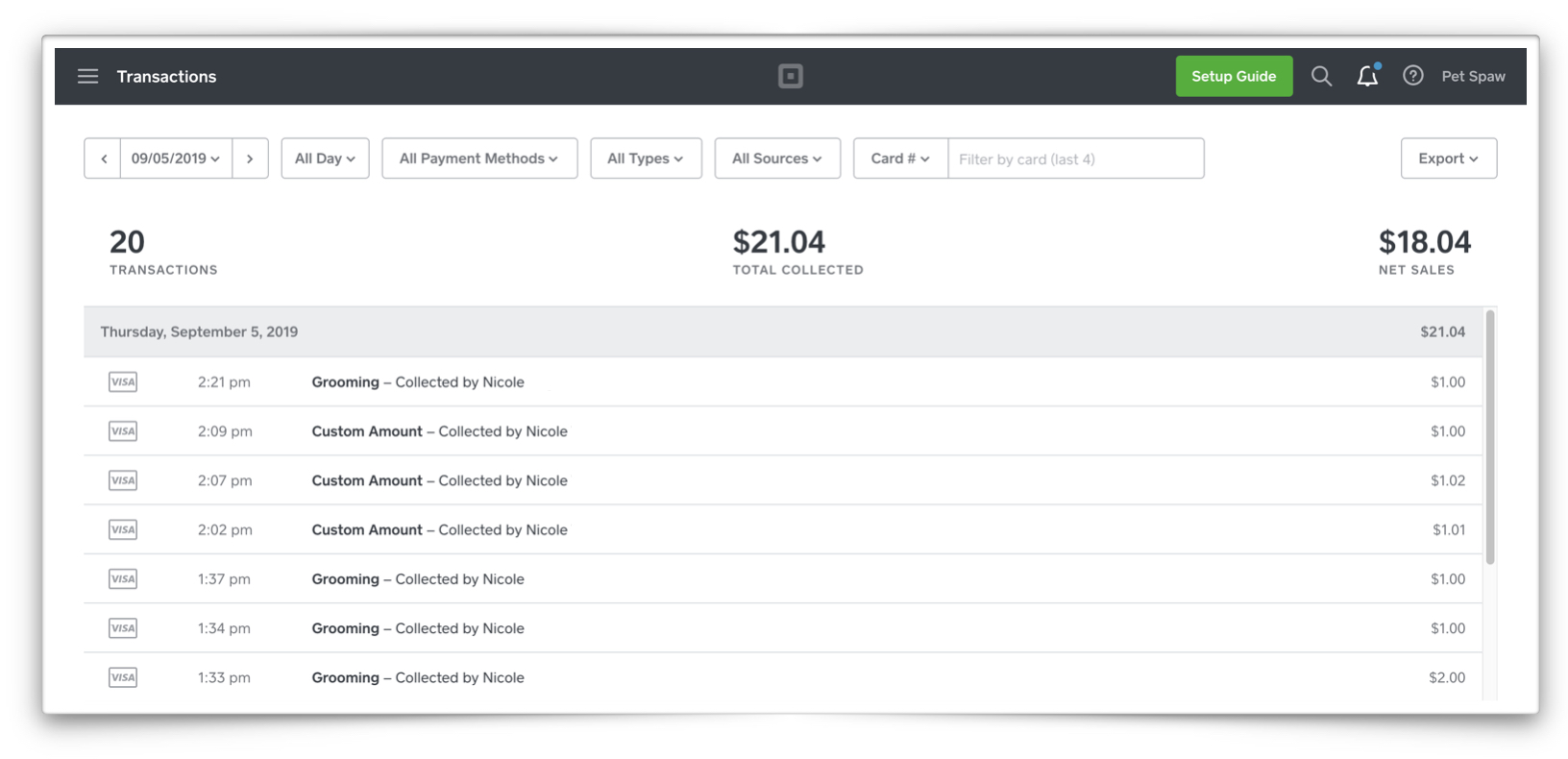 Once you've located the transaction, click on it, and a window will appear on the right-hand side of the screen. Select Issue Refund.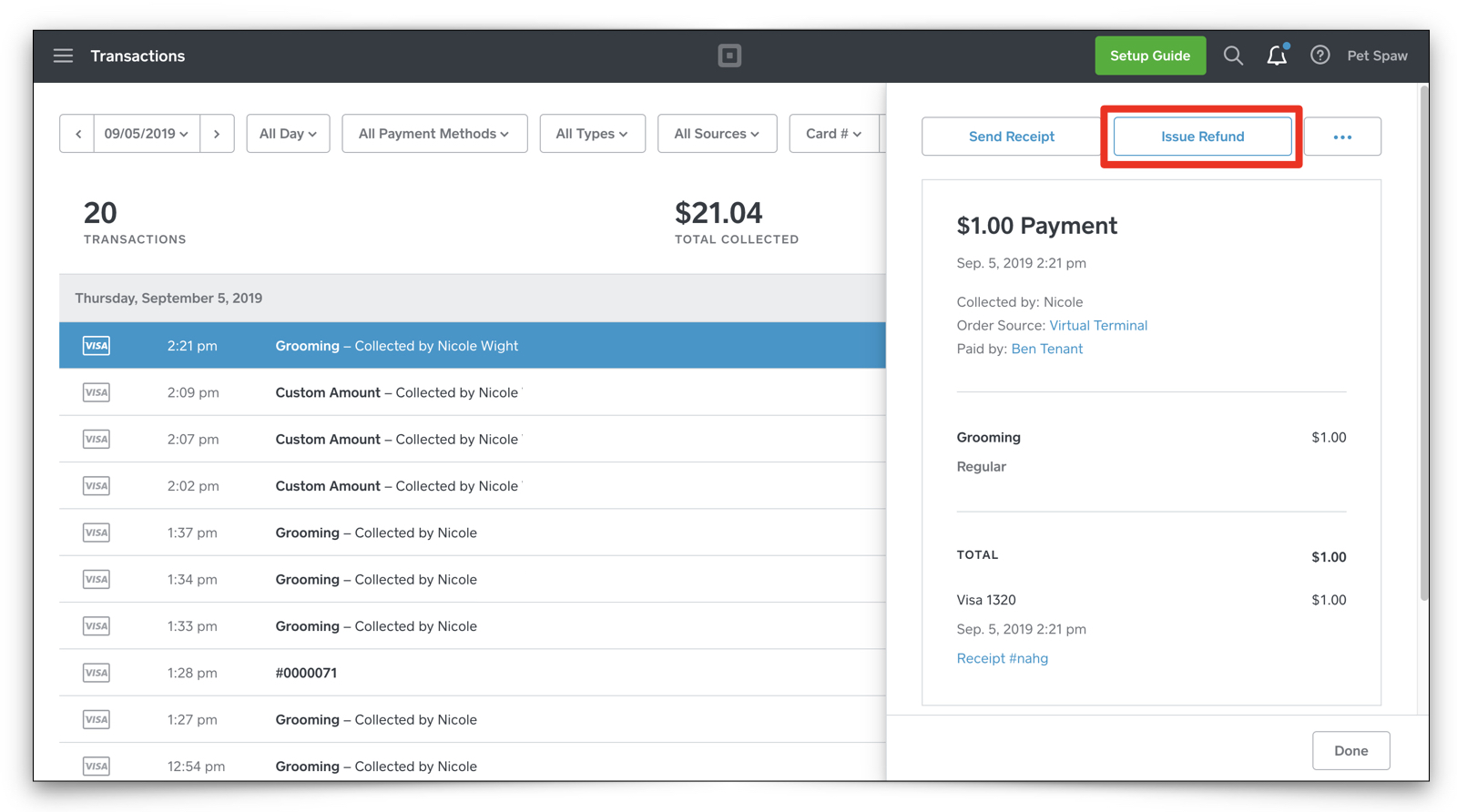 From the following screen, check the box next to the items you would like to refund, and click Refund Items: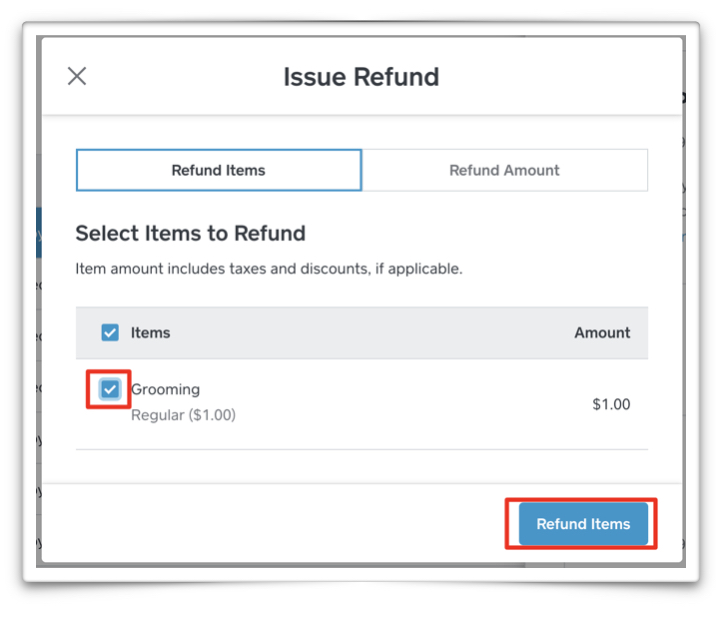 Select a reason for the refund from the drop-down menu: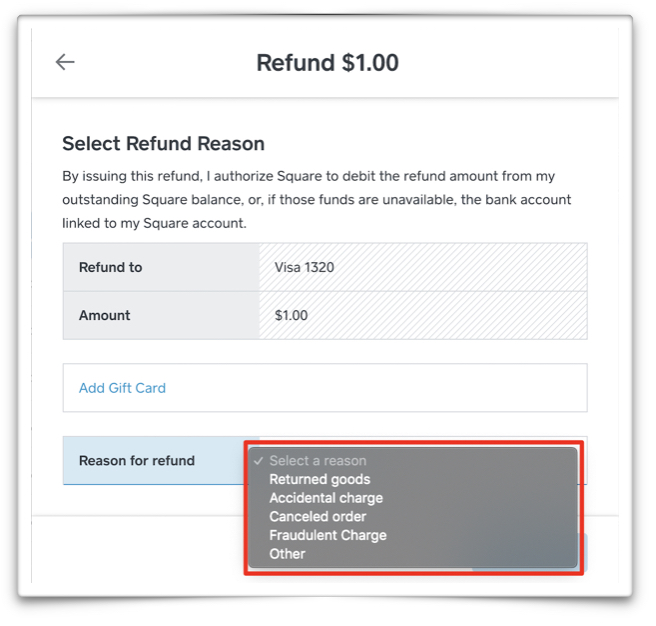 Select Issue Refund once you have chosen the reason. You will see a green success bar on the right side of your Square dashboard that lets you know the refund is being processed.
Square Refund FAQ
What kinds of refunds can I process using Square?

Square can process full refunds, partial refunds, and itemized refunds. Refunds processed through Square on a mobile device must be requested and completed within 120 days of the original transaction. Payments refunded via your Square Dashboard online can be refunded within one year of the original transaction date.

What is the refund timeline for Square?

It takes 2-7 business days to process a refund with Square. Once the refund is processed and sent to your customer's card issuing bank, it can take another 2-7 business days (depending on the bank's processing speeds) for the refund to post to your customer's account. In total it can take 9-14 business days for your customer to receive their refund.

What if I have more questions on the refund process using Square or Thryv?