Here at Thryv, we want to make running your business as easy as possible for you. We understand that you don't want to sit and think about marketing plans or strategy, or even what email campaigns you should send to your customers.
That's why we've added a Marketing Library to help you get the right message to all your customers at the right time.
To use your Marketing Library, head over to Marketing>Announcements>New Announcement: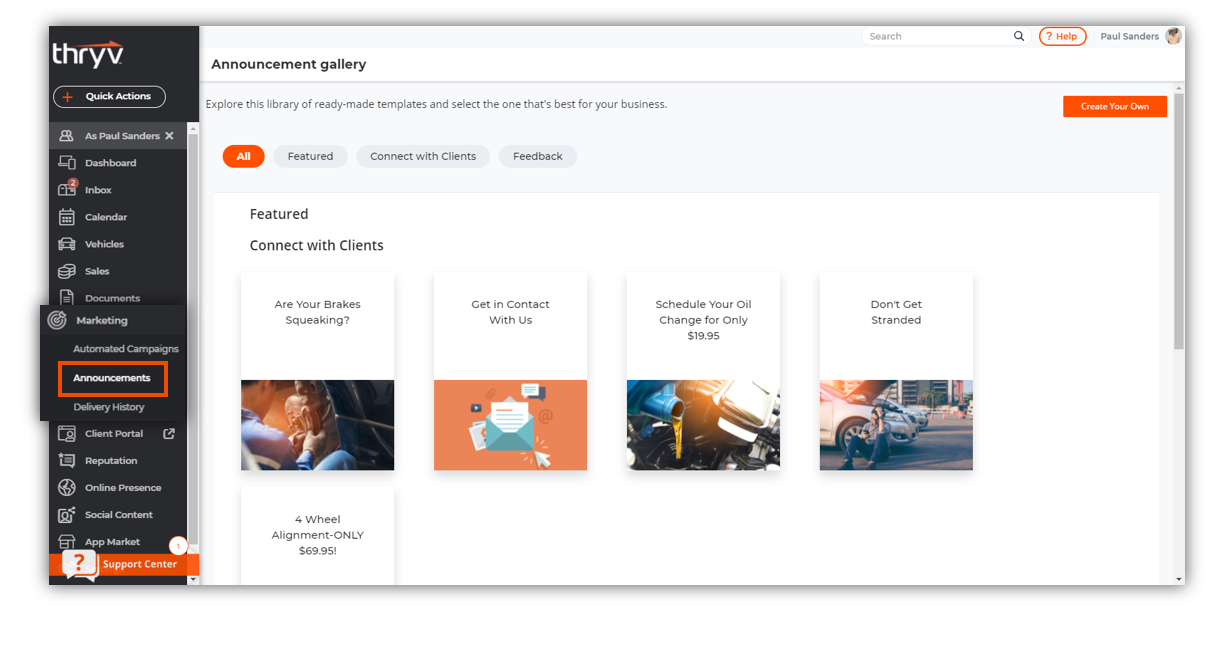 We have provided a "Featured" Campaign, campaigns for nearly every holiday, as well as additional templates for you to choose from. You can also create your own, and you can read more about how to do that here.
Using the buttons at the top of the page, including Holidays, Featured, Promotional, Connect with Clients, and Feedback you'll see we've added campaigns that are ready to be personalized with your business information and sent out to your customer list:

Selecting a template will take you to the following screen, where you can edit text, the call-to-action button, as well as change the title and color scheme. All you have to do is click on any of the fields you want to edit, and a box will pop up for you to change the text: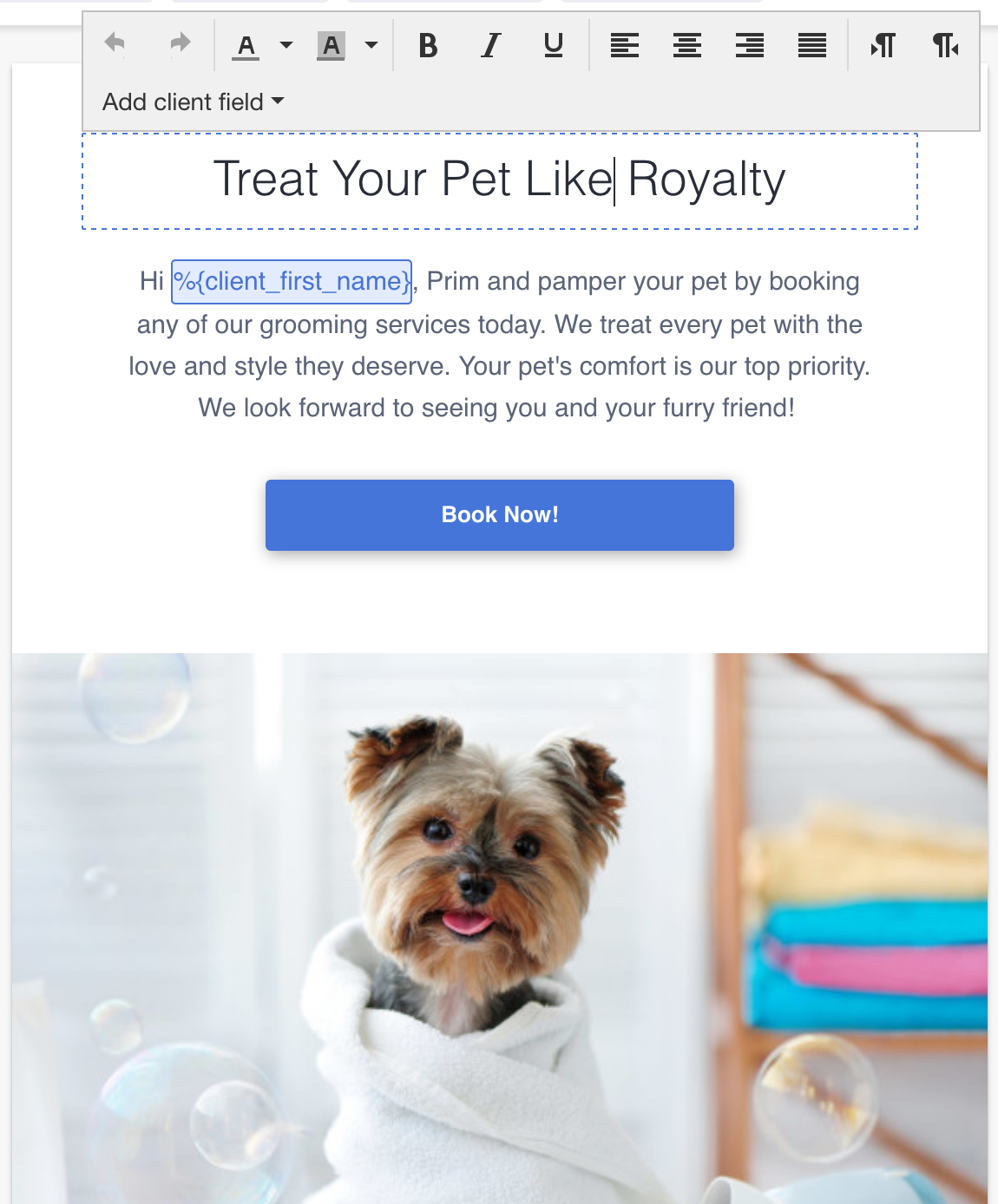 Changing the color scheme of the call-to-action button is very simple to do. Hover over the button, and a pencil will appear in the right-hand corner.

Once you've clicked on the pencil, the following box will open, enabling you to edit the action, change the button text, and select a new color.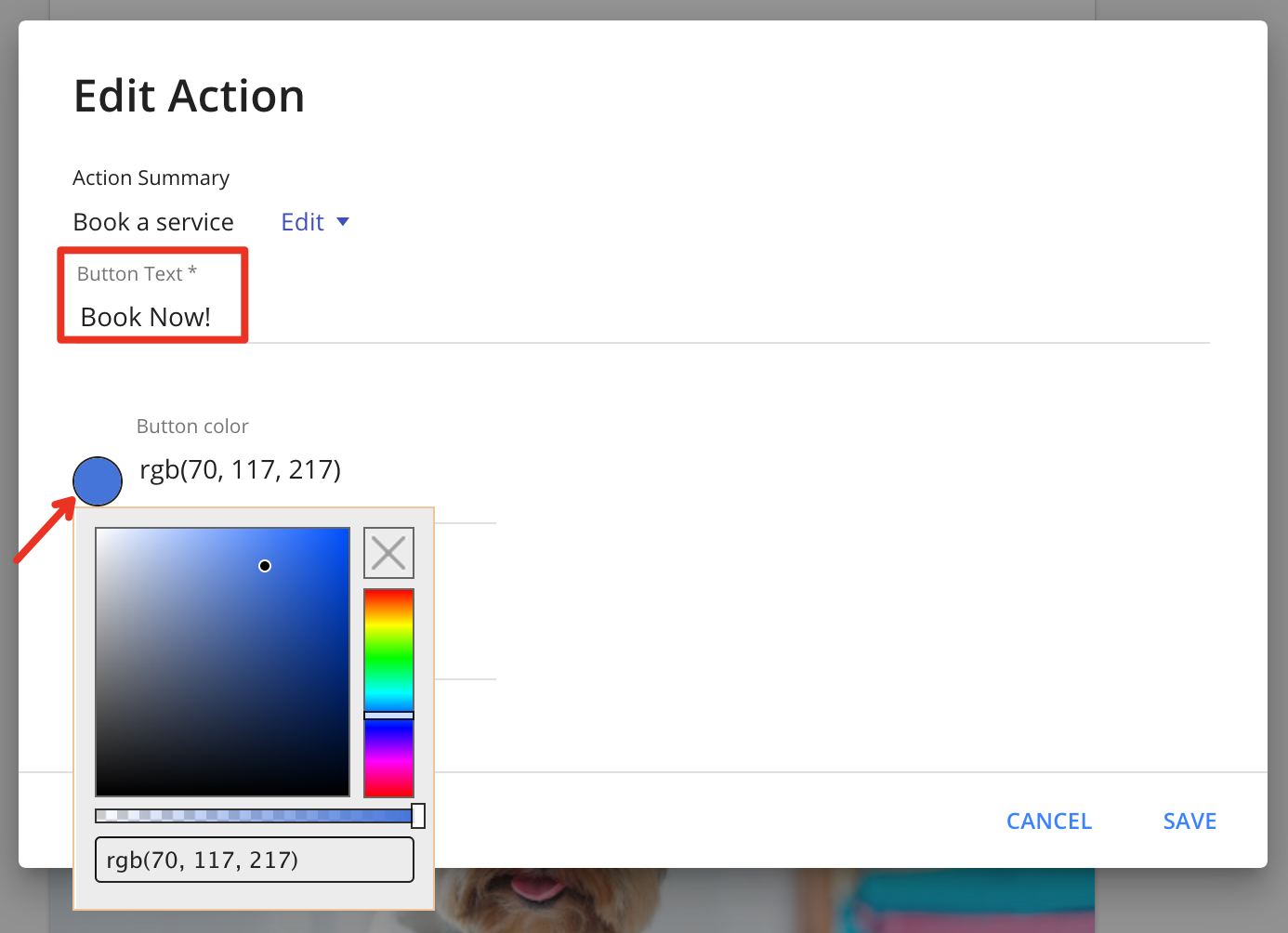 Previewing a template will open up the following window, allowing you to see what your customers will get when the campaign arrives in their inbox.You will also see the arrow on the right-hand side, which means you can scroll through all the templates in the library. Have fun previewing them all!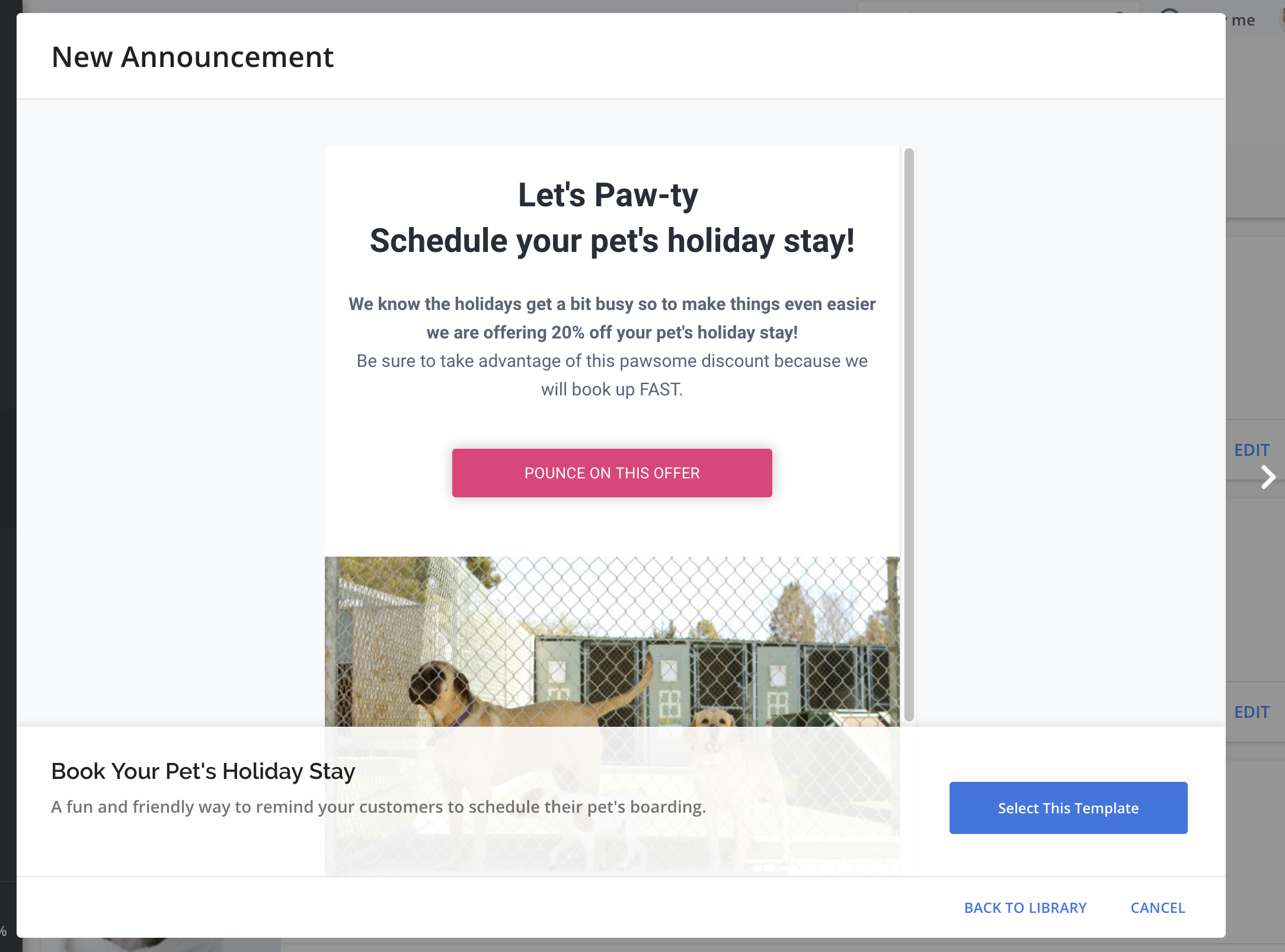 Once you have chosen the campaign you'd like to use, and you've added a personal touch of your own, you'll be able to send it to your customers! Do this by selecting Send email/sms(text) from the top of the screen, and choosing your favorite option: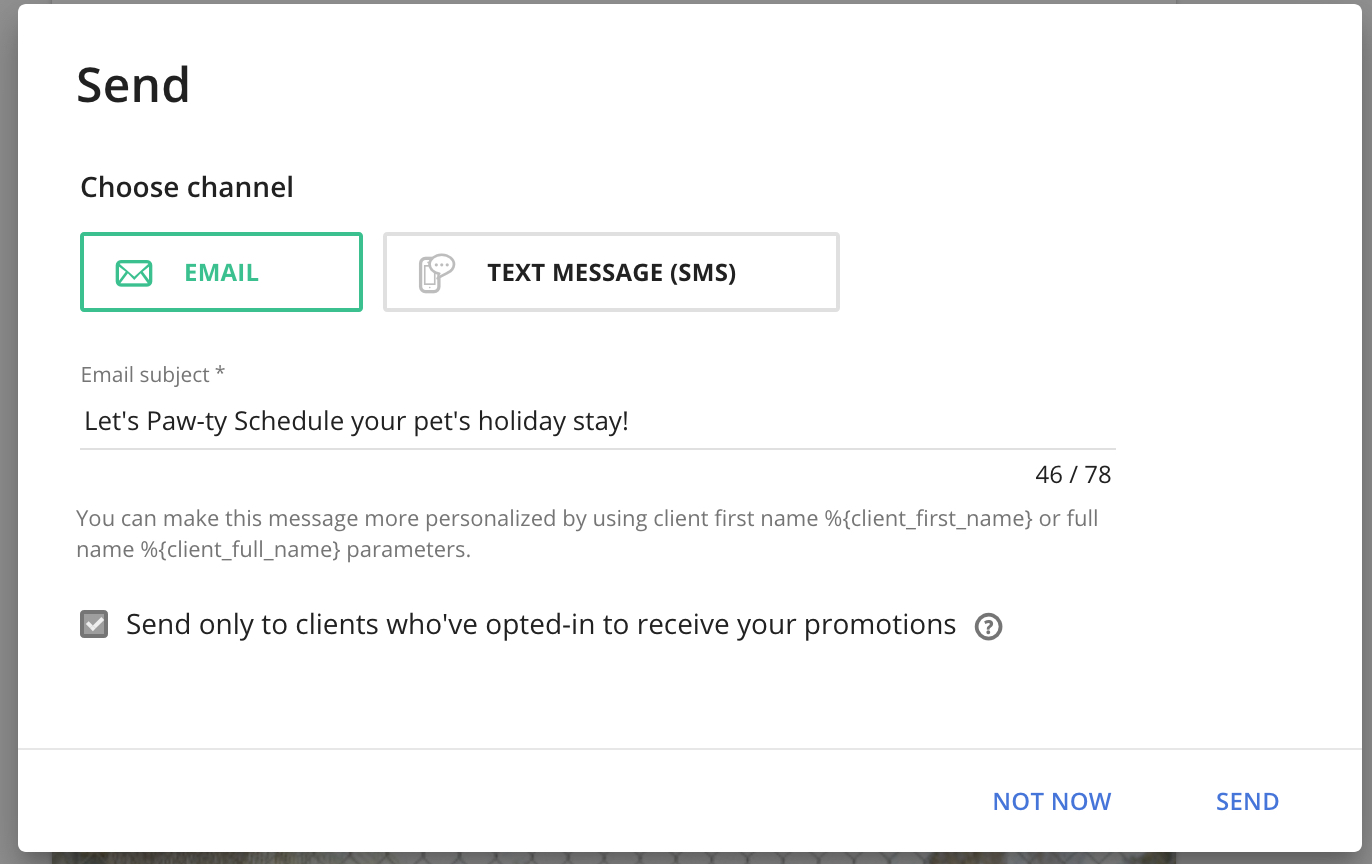 Other Available Templates
Leave a Review (Review is placed on your Client Portal & after five reviews will also go on your Thryv Website!)
Refer a Friend
Get in Contact with us 24/7
Major holidays
Interested in discussing Announcements & your Marketing Library? Join in on the conversation in our Community, located here! Still having trouble? Contact us at support@thryv.com