Overview
The Shapes widget is a handy design tool that can be used to highlight your important messages. Create buttons and banners, call out awards, highlight sale prices - create a dynamic CTA. You can add an image, color background and text, control the size - even add a shadow. The widget can be placed on any location for complete flexibility.
Guide
Drag & drop the Shape widget anywhere on your page. To learn more about adding widgets to your website, see Adding Widgets.
Choose your shape from the content tab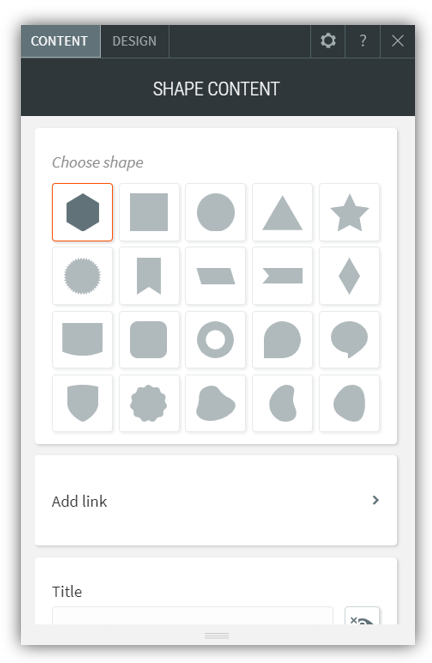 In the content tab you can add a link and title and description which can be turned on or off.
In the design tab you can change the size, color, add a background image, change text style, add hover effects and more.
Considerations
Make sure the design settings you define are correct per device. As usual, settings such as spacing (of the whole widget and individual items), width and more are defined per device.